Referendum will help Albertans kickstart national conversation about unfair Equalization, Danielle Smith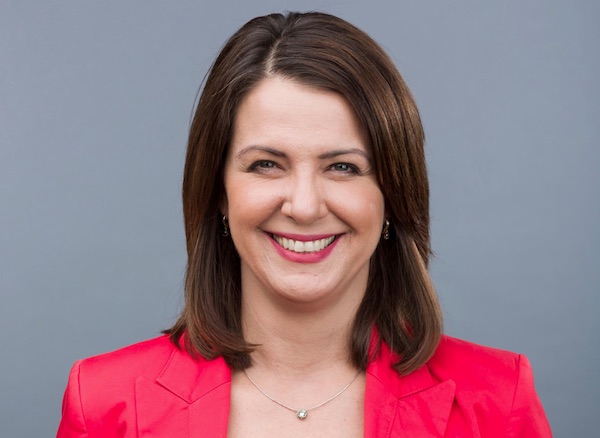 Equalization referendum…
During the Stampede I met a pollster doing some polling on the equalization referendum in the fall. It has me worried. If the vote were held today there would be a lot of undecided. While it would likely still pass, we need the vote to be resounding so there can be no mistake how Albertans feel they are being treated.
For those of us who are diehard activists, voting "Yes" to remove equalization from the Constitution is a no brainer. When Brian Jean first proposed it I thought it was a waste of time. What's is the point of having the province vote on a federal program? I initially thought.
Then Jean explained it to me in an interview and I thought the strategy was brilliant. By voting yes to delete a section of the Constitution it gets the ball rolling for a bigger conversation about Alberta's role in Confederation. Under our parliamentary system – advised by court rulings and conventions – constitutional scholars say a "yes" vote will initiate a process that will unroll across the country. The federal government will be obligated to negotiate with Alberta in good faith and the other provincial legislatures will be compelled to consider a similar question in their provincial legislatures.
Here's how it would work…
 
Here's what could happen if we have a yes vote.
The other provinces will be compelled to consider and vote on the issue. If there are 7 out of 10 representing 50 per cent of the population it will be removed from the Constitution.
Admittedly, this is an unlikely outcome. I think we could convince AB, BC, SK, ON and NF that we are all being similarly hosed under the existing equalization program, but how would you ever convince net recipients such as QC, NS, PEI, NB and MB? Still, it would get a national conversation going about why the net payers are so frustrated.
If we don't get others to agree, the principle of equalization stays in the Constitution, but we have a meaningful two-way dialogue about how it should be restructured, and that means designing it so QC no longer receives any money through the program from the rest of us.
I told you I went to the Fairness Alberta breakfast over the Stampede. Executive Director Bill Bewick is doing a terrific job digging into the numbers and explaining how absurd the entire program is.
Consider this: Newfoundland and Labrador is on the brink of bankruptcy and doesn't qualify for equalization. Quebec has been running surpluses and paying down debt and they receive $10 billion from the program.
If I had my druthers, my starting point would be that only small provinces should be allowed to qualify for equalization. I think PEI has it particularly tough – attempting to run all the provincial programs that are available in other provinces with a population the size of Red Deer. Providing a top up for provinces in this situation is what the program should be all about. I want Islanders to have the same quality of health care, education, social services and infrastructure as we do.
But we need to be frank about this. The equalization formula has been manipulated and massaged mainly so federal politicians can give money to Quebec. Maybe it began with good intentions, as francophones began to assert themselves and their right to operate their businesses primarily in French and needed a hand up to catch up. Maybe it was justified when Quebeckers were sharply divided on whether it was worth it to stay in Canada, as evidenced by the 50-50 referendum result in 1995.
But today, it's just taking advantage. In fact, it's bordering on abuse.
Quebec is taking advantage of our goodwill…
 
Last week, Quebec's Environment Minister Benoit Charette announced that Quebec would be rejecting a $14 billion project that would have seen GNL Quebec bring liquefied natural gas from Western Canada – principally Alberta – to Port Saguenay, Quebec so it could be exported on to Europe and Asia. Charette said it did not meet his standards for the environment:
Veteran Canadian rider Mario Deslauriers wins Spruce Meadows Grand Prix
CALGARY — Canada's Mario Deslauriers and Bardolina 2 posted two clear rounds Saturday to take the Queen Elizabeth II Cup Grand Prix at Spruce Meadows.
In a jump-off with Mexico's Carlos Hank Guerreiro and Australian Katie Laurie, Deslauriers and the 12-year-old mare didn't put a rail down and topped the leaderboard with a time of 53.05 seconds.
Deslauriers said Bardolina 2 can be difficult to ride, but she was on her game Saturday in Calgary.
"Today, she jumped incredible," Deslauriers said. "She was straight like an arrow and she jumped beautiful."
Deslauriers and Bardolina 2 were Canada's lone show jumping entry in the summer's Tokyo Olympics where the duo placed 22nd.
"She was very good I think in the medal round (there)," Deslauriers said. "She had two fences down that were very cheap, but overall she jumped super well.
"Before she came here, she had to do three weeks quarantine because I was over my limit when I came back from Europe.
"Really, I jumped her one time at home, she got in the truck and came here, so I think she's matured a lot. I can count on her. I don't need to practise so much any more."
Deslauriers, 56, is from Saint-Jean, Que., but lives in New York.
The North American is the last of three September tournaments totalling $5.6 million in prize money.
Spruce Meadows resumed hosting international show jumping events after a two-year hiatus because of the COVID-19 pandemic.
This report by The Canadian Press was first published Sept. 18, 2021.
The Canadian Press
Mother and child lived in same complex as man charged in their murders: Alberta RCMP
HINTON, Alta. — RCMP in Alberta say a man charged in the deaths of a woman and her 16-month-old toddler lived in the same apartment complex as the victims, but otherwise had no connection to them.
Police say in a news release that Robert Keith Major, 53, from Hinton, Alta., has been charged with two counts of second-degree murder and one count of indignity to human remains.
Mounties in Hinton have said the bodies of the 24-year-old woman and her child were found after they'd been reported missing on Thursday night from the community 290 kilometres west of Edmonton.
Police say they are not releasing the names of the woman and child out of respect for the wishes of the family, adding the family has asked for privacy to grieve.
They say they are not seeking any other suspects in the case.
Major remains in custody and will appear in Edson provincial court on Tuesday.
Autopsies are taking place Saturday and Sunday, police say.
This report by The Canadian Press was first published Sept. 18, 2021.
The Canadian Press