National Volunteer Week Feature: Central Alberta Refugee Effort Volunteer Profile
National Volunteer Week is a time to recognize, celebrate and thank Canada's 13.3 million volunteers! Here at home, there are so many fantastic volunteers who help to build our communities by giving generously of their time & talents. This week, Todayville in partnership with Volunteer Central is profiling several incredible volunteer initiatives.
Today we're taking a closer look at the Central Alberta Refugee Effort (C.A.R.E.) and one of it's volunteers.
Bigazi Nsanzabera has been a volunteer with C.A.R.E. for almost 2 years. In that time, he has volunteered with the Public Awareness program at various events.
C.A.R.E. says volunteers like Bigazi are such a treasure not only for the organization, but also for the community. The organization says Bigazi is full of compassion and knowledge and that his willingness to share this knowledge with students and community members is amazing to watch. He is able to connect with the students not only in English but also in French, and of course his teaching skills come into play to deliver the message. Which is no surprise, as his professional background is in teaching.
As Bigazi explains in his own words: "Nothing pleases me more than sharing my story to the students. Many kids here don't know Africa and its troubled history. So it is my pleasure to share my story with the students and teachers, I remember in one school, a child stood up after my presentation and gave me a " thank you" note. Thanks to CARE for allowing me to be part of this"
When asked, how this volunteer work helps newcomers in the community, he replies "I always tell students that we are ALL One. We all have the same red blood in our veins and as Canada is a country of immigrants, we should strive to love one another and live in peace"
Bigazi is always willing and ready to help, he sees this as an opportunity to give back to the community. The schools, the community and especially C.A.R.E. appreciates his work and dedication to volunteering.
Interested in volunteering with C.A.R.E.? Click here for all the information you'll need to share your unique talents, passion, knowledge and time to ensure the successful integration of newcomer immigrants and refugees.
C.A.R.E. was formed in 1979 by a group of concerned citizens who wanted to assist with the settlement of Indochinese refugees fleeing the aftermath of the Vietnam War. A year later, C.A.R.E. became a registered non-profit society. In 1982 it received status as a charitable organization. Since our founding, our mission has been to assist in the settlement and integration of immigrants and refugees in the community.
We provide settlement support to newcomers in Central Alberta, in close partnership with the Immigration and Settlement Service of Catholic Social Services
Our Guiding Principles
Throughout our daily work we are loyal to the following guiding principles:
To empower clients to become self-sufficient
To provide accessible community based services and programs
To appreciate cultural diversity and differences
To respect clients' right to make their own choices
To ensure clients of confidentiality
To value clients, volunteers and staff
To serve everyone with fairness and respect
Our office is fragrance free. Thank you for not wearing scented products when visiting our office.
Through our comprehensive website, convenient downtown location, and relevant programs and workshops, we connect volunteers, non-profit organizations, and businesses to create successful volunteer relationships in Central Alberta.
At Volunteer Central, we…
offer a listing of volunteer opportunities
list non-profit employment opportunities
host training programs and workshops
develop corporate volunteer programs
promote and support community events
build capacity in the nonprofit sector across central Alberta
Celebrate Canadian Environment Week by Volunteering at the Green Deer River Valley Cleanup, June 10!

From the Waskasoo Environmental Education Society
Formerly called the Red Deer River Cleanup, the Green Deer River Valley Cleanup will take place at the Kerry Wood Nature Centre from 12:00–3:30 p.m. on Saturday, June 10, 2023.
This annual spring initiative draws volunteers from across the city to join forces to keep our waterways clean and safe by spending the afternoon picking up litter near the Red Deer River and in the surrounding river valley.
Refreshments and prize raffle to follow litter cleanup! There will be over $1500 in prizes for volunteers; including two grand prizes donated by NOVA Chemicals. Each grand prize includes one full-size patio heater.
How it works:
1. Meet at the Kerry Wood Nature Centre field any time between 12:00 p.m. (noon) and 1:00 p.m. to receive your supplies and begin cleaning litter along your assigned route. Children 12 & under must attend with an adult.
2. Return to the Kerry Wood Nature Centre between 2:00 p.m. and 3:00 p.m. to hand in your unused supplies and enjoy some light refreshments.
3. Prize raffle will begin shortly after 3:00 p.m.
Suggested to please wear/bring:
• Visible, weather-appropriate clothing
• Closed-toe walking shoes
• Hat
• Water bottle
• Sunscreen
• Bug spray
• Gloves
For more information:
• Visit https://www.waskasoopark.ca/kerry-wood-nature-centre/green-deer#riverCleanups
• Email [email protected]
• Phone 403-346-2010
Creating a population of citizens interested in, aware of, concerned about and involved in their natural and cultural history.
The Green Deer River Valley Cleanup is made possible thanks to the generosity and support of NOVA Chemicals, INEOS Canada Partnership, Friends of the Kerry Wood Nature Centre, and The City of Red Deer.
Tour the 2023 Red Deer Hospital Home Lottery grand prize dream home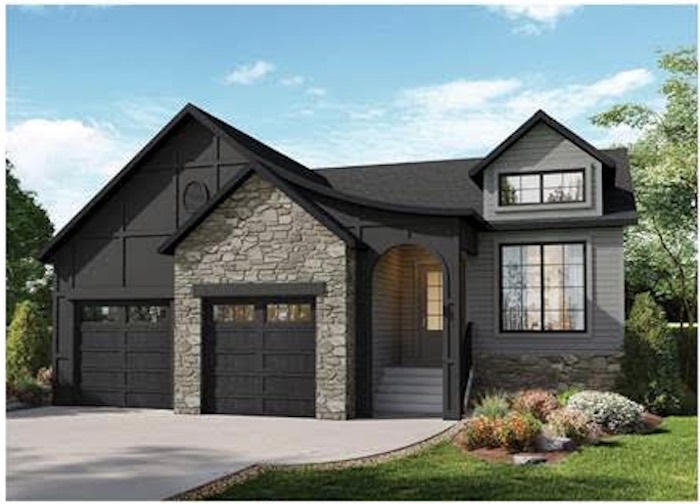 Later this month, someone is going to win this 3,049 sq ft beauty, built by Sorento Custom Homes.
The 4 bedroom, 3.5 bath bungalow is located in the new Evergreen neighbourhood, backing on to protected green space which a lucky family will be enjoying through a large wall of windows, and a cozy screened patio.
Don't wait any longer to buy tickets for a chance at 124 prizes valued at over 1.2 million dollars. And.. Don't forget the Mega Bucks 50 Raffle which is over a half million dollars – winner takes half!
Major prizes also include a 2022 Extreme Outdoors Mini MAX trailer, LG 55″ TV, Patio furniture set, Daymak Electric Bike, Camping set, Dyson Cordless Vacuums, Hisense portable air conditioner, Gyroor Scooter, PADERNO cookware set, and a Cuisinart small appliance package. But let's take another look at this dream home.
Tickets start at only $25 each!
CHECK OUT OUR GREAT TICKET PACKAGES
1 for $25 • 5 for $75 • 10 for $125 • 25 for $250
Over $1.2 Million in prizing to be won!
Win half of an increasing jackpot of up to $1,000,000
$10 EACH | 10 FOR $25
25 FOR $50 | 50 FOR $75
Win half of the current jackpot of: