Last week, at Deer Parks Drive-In church service, it was announced that Alberta Health Services was considering not allowing the drive-in format for congregations as it was still 'risky'.
In pondering the statement, I was struck by a number of thoughts.
During the Covid 19 crisis internationally, we have seen the future, and it is rule by fear.
In my lifetime, I never thought I would see a day where a strong democracy like Canada would turn so rapidly to what functions like socialism in response to what may potentially be a man-made virus designed to decrease world populations.
In this time, we have seen the integrity of the WHO being questioned. We have seen the best laid plans of governments worldwide set aside in order to fund citizens and businesses short term survival. We have seen businesses and individuals labeled essential or non-essential and as a result become paid to stay home. We have seen self isolation and the rise of Science as our saviour more than we ever have before! The rise of social distancing has created fear between people, has created a frustration that we cannot meet together for coffee, meals, worship services, movies, sports events, camping, fishing and anything that improves our mental, physical and spiritual health.
But we can go to Walmart, Superstore, Coop, Safeway, liquor stores and marijuana outlets, hardware stores and banks.
The fact that we believe a N95 or KN95 mask will protect us, or that a plexi-shield will save us, or that a 2 meter zone between carts is reasonable is incomprehensible in light of decisions that do not allow a drive-in-church service with six feet of dirt, inches of steel and glass between people, declaring it risky!
This is a time when national parks which contribute to physical and mental health are closed. If any zone is easier to maintain social distancing in, it is the Rockies or parks around the province. While we stay home to protect our country, we breathe in stale air instead of clean, crisp air cleaned by our nearly endless forests!
Any good therapist or mental health professional will tell you that an individual needs a balance between physical, spiritual and mental attributes.
Any practising Christian will tell you that being banned from church services, even while watching streamed ones, is damaging to our congregations. We need the support-prayer and friendship, of our fellow believers.
Denying any sector of the community, sports, spiritual or hobbyist contributes to a poor balance which will lead to long term negative side effects.
In conversation with a senior recently, I was told that "Tim, a new normal is coming and I don't know what it will look like but I don't like it already. I am afraid for my grand kids."
That is the price that our future generations will pay for the global response to this virus and efforts behind the scenes that we are not privy too.
Good decisions are made with the best available evidence. Great decisions are made with future results taken into effect from the road we take today.
Looking ahead, I can see the following:
Greater powers given to Health Departments for disease control
Incredible public debt which will pass onto our children and grand children
Policies that have been enacted will be suspended but not stricken from the legal record for use in future crisis.
Fear of people and increased mental disorders worldwide
The possibility of a guaranteed national income
A slippery slope towards socialism
Conditioning of a generation that believes society (and the government) owes them everything-legislated entitlement
However, in conversation there is a shared belief that this crisis will pass and the draconian measures imposed will mostly fade away, but in the meanwhile, the spirit of people to wander and engage in meaningful conversation will not be put down.
People will gather to worship any way they can. They will meet in small groups under 15 and nourish their souls.
And as Rush wrote in "Red Barchetta,"
"My Uncle has a country place, That no one know about
He says it used to be a farm, Before the motor law
Now on Sundays I elude the eyes, And take the turbine freight
To far outside the wire, Where my white haired uncle waits
I strip away the old debris, That hides a shining car
A brilliant red Barchetta, From a better varnished time
I fire up the willing engine, Responding with a roar
Tires spitting gravel , I commit my weekly crime."
So, in full comprehension of what may come if the Sunday gathering is allowed I will go. Who will join me in committing our weekly crime, being fully obedient to the Lord!
Glenn Anderson adds some colour to the "Day of Golf"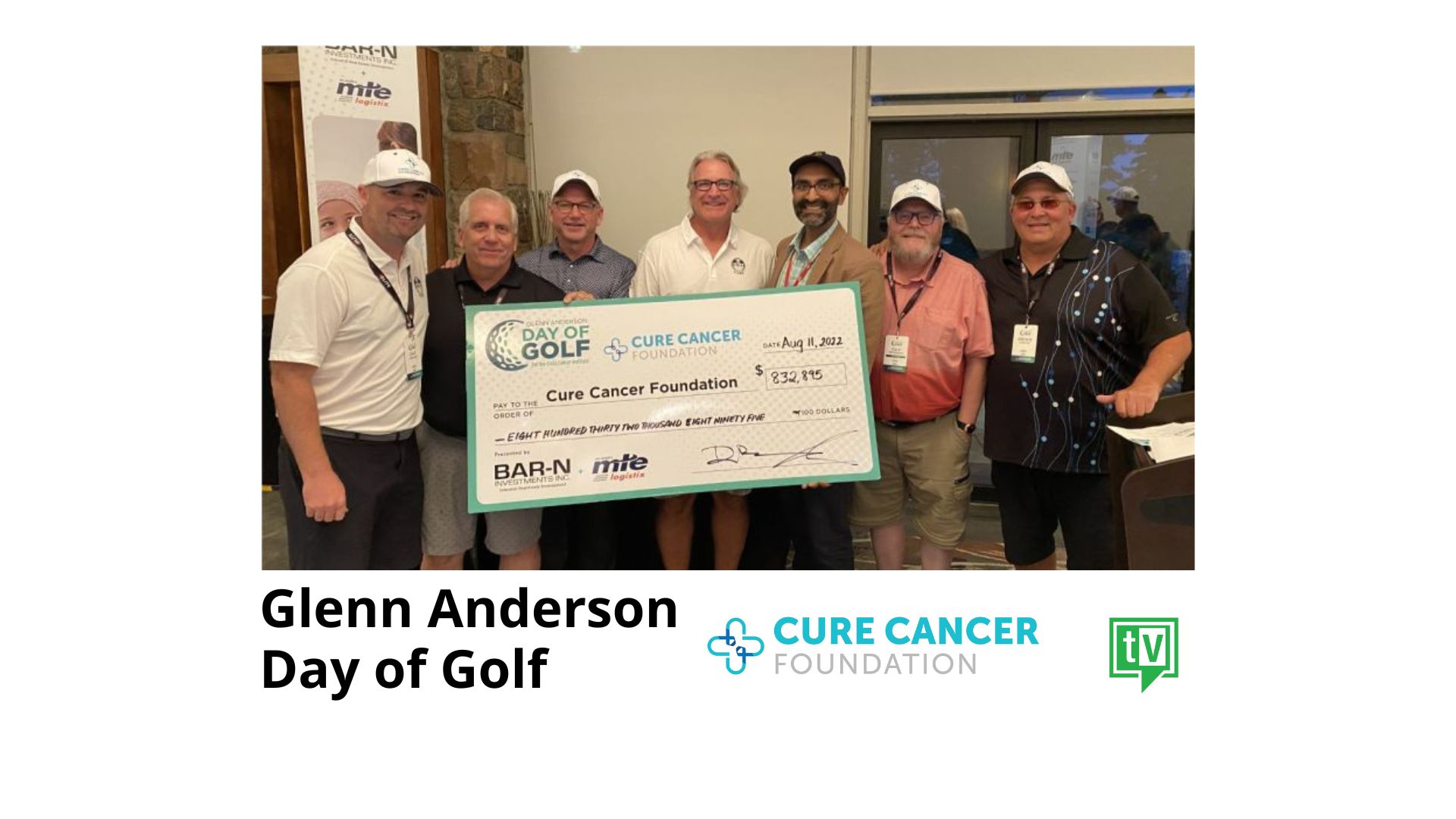 Last week, the 32nd edition of the Glenn Anderson Day of Golf raised an incredible amount of money … in fact more than $832 thousand dollars! Chances are as the numbers are tallied up, that total will be near $900K! That's a big deal and the money raised will fund cancer research. Congratulations to the organizers and a shout out to the Derrick Club who did an amazing job of hosting the event.
But today's story is more about Glenn Anderson. A class act, Anderson travels up to Edmonton from Florida each year to help make this event a roaring success. He told some great stories at a reception the night before the tournament. If you're an Oilers fan, you'll enjoy this video!
Click here to watch the video.
Health Basics was my Kick Start to a Healthier Weight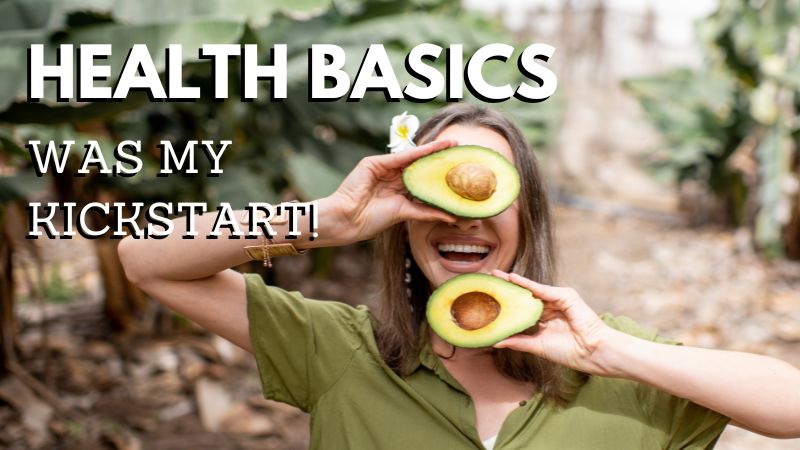 Editor's note: The concepts outlined in this article are important and can be adapted to our current isolated lifestyle.
Health Basics was my Kick Start to a Healthier Weight
I am a retired nurse so I know quite a bit about living healthy. However over my last year of work, I had a sedentary job and I felt tired so I did not put as much energy into my own lifestyle and my weight crept up. I was getting a lot of heartburn and I knew weight loss and lifestyle are the first line treatment.
So, after I retired I asked my doctor to send me to Health Basics. It was good to go every week, to have to be accountable, to have others to discuss my choices with as well as to pick up on things from class that I had let slide. I went through the 8 week program and lost 9 pounds. As I know how important it is to continue living healthy and be accountable to myself, I rejoined TOPS which I was a member of a number of years ago. I also continued with exercise classes and yoga at the Golden Circle and now I am down 17 pounds just over 4 months after I started down this path. I am feeling great: stronger, fitter and I have almost no heartburn. Health Basics has helped me to enjoy retirement!"
PS: "I knew Health Basics is a great kick start on healthy living as my husband had attended it years ago when he was diagnosed with diabetes. He followed the class recommendations and has lost more than 75 pounds over the years and feels great too."
As always Red Deer PCN is here to support your health and wellness. Call 403.343.9100. Mental Health Counsellors are available for therapy and other concerns.