Part IV:  Clerical Errors Affect Real People!
Medical clerical staff are significant workers in the health centres.
Not only do they support the doctors and nurses in their roles, but they also ensure accurate results which turn into statistical analysis for future treatment recommendations.
But consider the case of my mother, who was allegedly diagnosed with Covid 19 at a seniors' home and consequently spent two weeks in isolation (quarantine) as per government policy.
Nearly two weeks later, a note was added to her file of which the content follows:
November 27, 2020
Dear Resident/Family Member
I am writing to you to confirm that we have had no other residents at …. test
positive for COVID-19. With that being said, we have taken many residents off isolation today
due to a clerical error from AHS that resulted in a false positive reporting.
The director of the facility ends the letter off with an interesting paragraph:
Please also know that the best defense against the spread of this virus are actions that are well
within each of our control: stay home as much as possible, practice physical distancing (2
metres)/ wash your hands regularly/ use good cough etiquette and avoid touching your mouth.
Without playing the victim card, what is the consequence of this clerical error to the individual who made the error?
For my mother, she lost 2 weeks of her life isolated in her apartment with a hazmat suit, masks and gloves in front of her unit. She could not receive visitors and was not able to see her family.
Like any senior, student, teacher or worker who may have received a false positive, they are not faceless or nameless. Errors have real life consequences.
This marks the 5th time of isolation in the retirement home. Of these 5 times, ALL were due to policy i.e. 2-week isolation for a negative test or returning from a trip to visit family. While initially based on a positive indicator, this last circumstance was triggered by a hallway disinfection during which she had coughing symptoms and a test was administered. It turns out the particular disinfectant used by the home may trigger a coughing reaction.
However, the test was conducted and the positive was overturned. Mea Culpa.
I have to wonder what the clerical staff who erred received for their gaffe? The note is not clear as to if the clerical error was on the part of the technician or the individual entering the results. Either is unacceptable-technical or clerical side. Or the alternate questions, how many other people had their lives turned upside down due to the error? We also have to wonder how many people were contact traced and as well had to isolate?
We can probably estimate that for each false positive, 5 people were requested to be tested and if the test was incorrect OR the clerical staff erred there could be as many as 50 false results that day.
Province wide, what was the impact on the daily fright report? If again, 50 people were false, our daily numbers would fall. Perhaps more results were incorrect? We do not know, but we do know that peoples' lives are not to be tampered with and such activities should not be merely accepted.
Extending the argument system-wide, it is these types of errors that continue widespread criticism of our response to the virus. Clerical errors can cause elevated numbers and create more panic (and thereby justify more extreme measures) just as inaccurate or no reporting of other diagnosis such as the influenza and related deaths, suicides, automobile accident fatalities, drug overdoses due to depression and potential prescription related deaths (#3 in the US).
It is well know by anyone who has undergone physiotherapy for shoulder or leg injuries that if your left arm is injured that you will over compensate on the right side. Therefore as one limb heals, the other can also be injured leading to another cycle of physio. The same principle should apply to our health system.
While Covid 19 is a 'real' virus with real world threat, it must be considered as part of a larger pie to give world citizens a balanced view of our national health threats else our go to strategy for health management is crisis instead of calm and long term nutritional and holistic approaches.
Clerical errors not withstanding, errors must be publicly acknowledged and corrected. Incorrect positive tests (cases) must be modified and appropriate actions taken to ensure honesty in health reporting. The citizens of our cities, provinces and countries deserve truth from our health providers and ministries. Responsibility and accountability MUST be part of a responsible and responsive health system.
To take a quote out of context, "One small misstep for man, one large misstep for mankind."
Jail 'Freedom Convoy' organizer Tamara Lich again, Crown argues in Ottawa court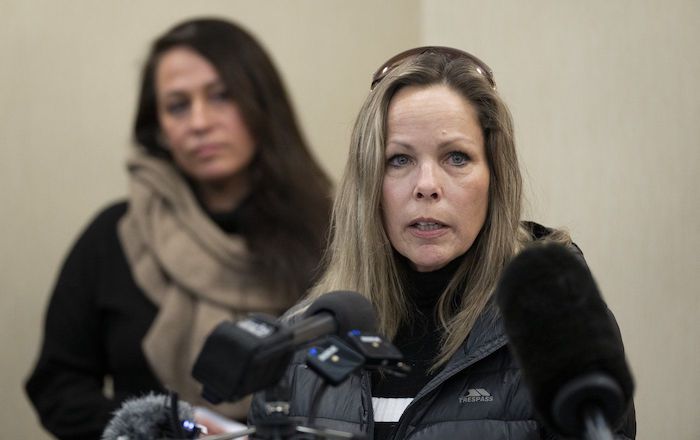 By Laura Osman in Ottawa
The Crown is accusing "Freedom Convoy" organizer Tamara Lich of breaching her bail conditions and prosecutors argue she should go back to jail until her trial.
A judge initially denied Lich bail after her arrest during the massive protest that overtook downtown Ottawa for more than three weeks in February, but she was released in March after a review of the court decision.
She appeared virtually on Thursday in Ontario Superior Court, where lawyers wrangled over how the bail hearing should proceed.
Lich and fellow protest organizer Chris Barber are jointly accused of mischief, obstructing police, counselling others to commit mischief and intimidation.
She was released with a long list of conditions, including a ban from all social media and an order not to "support anything related to the Freedom Convoy."
The Crown says Lich has violated one of her bail conditions by agreeing to accept a "freedom award" from the Justice Centre for Constitutional Freedoms, a legal advocacy group that supported the protest.
The organization planned to honour her at a gala celebration for inspiring "Canadians to exercise their Charter rights and freedoms by participating actively in the democratic process," and leading the "Freedom Convoy" protest in Ottawa.
That protest evolved into a weeks-long demonstration that gridlocked the streets of Ottawa and eventually led the federal government to invoke the Emergencies Act in an effort to dislodge the participants.
"Ms. Lich has suffered for the cause of freedom by spending 18 days unjustly jailed, and exemplifies courage, determination and perseverance," the organization wrote in a statement on its website, which the Crown included in its notice of application.
The website said Lich would attend the award dinner in Toronto on June 16, if a review of her bail conditions would allow her to attend, as well as events in Vancouver and Calgary.
The Toronto event is expected to include a keynote address by columnist Rex Murphy.
During the protest, Keith Wilson, a Justice Centre for Constitutional Freedoms lawyer, spoke on behalf of the convoy protesters at a news conference and described Lich as a client.
"Tamara Lich ought to be detained," the Crown's notice of application concludes.
Meanwhile, Lich's lawyers plan to argue that her bail conditions are too restrictive and should be reconsidered.
Her lawyer, Lawrence Greenspon, told the court Thursday that the social media ban imposed on Lich was unnecessarily broad and has had a huge impact on her life while she's been out of custody.
He said she wishes to be in contact with her 94-year-old grandmother by social media and communicate with her friends and family.
The hearing is expected to last two days.
This report by The Canadian Press was first published May 19, 2022.
Ottawa interim police chief Steve Bell didn't ask feds to invoke Emergencies Act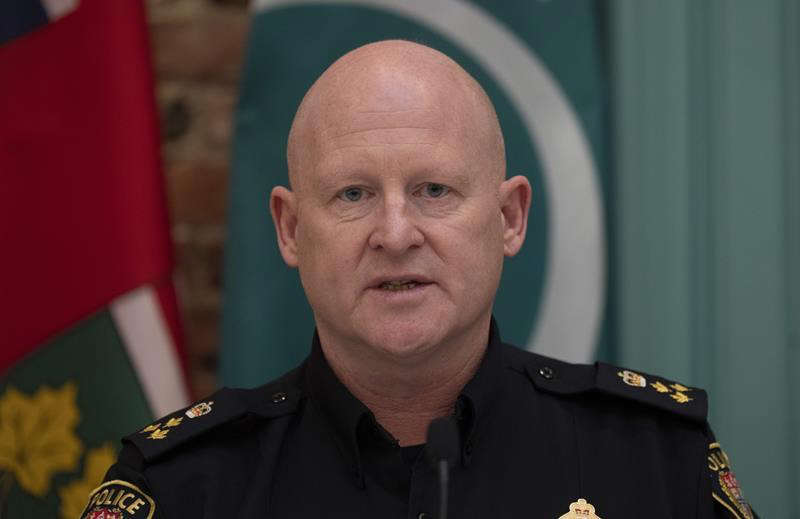 Ottawa's interim police chief says he did not ask the federal government to invoke the Emergencies Act during the "Freedom Convoy" in February.
The Liberals have said law enforcement asked for additional powers that could only be granted by declaring a national emergency.
Last week, however, Commissioner Brenda Lucki also said the RCMP did not ask the federal government to use the act.
Ottawa interim chief Steve Bell spoke to a parliamentary committee today, along with representatives from the Ontario Provincial Police, the RCMP and Gatineau police, about issues with jurisdiction in downtown Ottawa.
The committee on Procedure and House Affairs is examining whether the Parliamentary Protective Service should have jurisdiction over Wellington and Sparks streets, in addition to its current oversight of the parliamentary precinct.
Bell says there will need to be clarity on the boundaries of each organization's responsibility if any changes are made, and clarity about what happens when events such as protests cross over those boundaries.
This report by The Canadian Press was first published May 17, 2022.
The Canadian Press