Part IV:  Clerical Errors Affect Real People!
Medical clerical staff are significant workers in the health centres.
Not only do they support the doctors and nurses in their roles, but they also ensure accurate results which turn into statistical analysis for future treatment recommendations.
But consider the case of my mother, who was allegedly diagnosed with Covid 19 at a seniors' home and consequently spent two weeks in isolation (quarantine) as per government policy.
Nearly two weeks later, a note was added to her file of which the content follows:
November 27, 2020
Dear Resident/Family Member
I am writing to you to confirm that we have had no other residents at …. test
positive for COVID-19. With that being said, we have taken many residents off isolation today
due to a clerical error from AHS that resulted in a false positive reporting.
The director of the facility ends the letter off with an interesting paragraph:
Please also know that the best defense against the spread of this virus are actions that are well
within each of our control: stay home as much as possible, practice physical distancing (2
metres)/ wash your hands regularly/ use good cough etiquette and avoid touching your mouth.
 Without playing the victim card, what is the consequence of this clerical error to the individual who made the error?
For my mother, she lost 2 weeks of her life isolated in her apartment with a hazmat suit, masks and gloves in front of her unit.  She could not receive visitors and was not able to see her family.
Like any senior, student, teacher or worker who may have received a false positive, they are not faceless or nameless.  Errors have real life consequences.
This marks the 5th time of isolation in the retirement home.  Of these 5 times, ALL were due to policy i.e. 2-week isolation for a negative test or returning from a trip to visit family.  While initially based on a positive indicator, this last circumstance was triggered by a hallway disinfection during which she had coughing symptoms and a test was administered.  It turns out the particular disinfectant used by the home may trigger a coughing reaction.
However, the test was conducted and the positive was overturned.  Mea Culpa.
I have to wonder what the clerical staff who erred received for their gaffe?  The note is not clear as to if the clerical error was on the part of the technician or the individual entering the results. Either is unacceptable-technical or clerical side.  Or the alternate questions, how many other people had their lives turned upside down due to the error?  We also have to wonder how many people were contact traced and as well had to isolate?
We can probably estimate that for each false positive, 5 people were requested to be tested and if the test was incorrect OR the clerical staff erred there could be as many as 50 false results that day.
Province wide, what was the impact on the daily fright report?  If again, 50 people were false, our daily numbers would fall.  Perhaps more results were incorrect?   We do not know, but we do know that peoples' lives are not to be tampered with and such activities should not be merely accepted.
Extending the argument system-wide, it is these types of errors that continue widespread criticism of our response to the virus.  Clerical errors can cause elevated numbers and create more panic (and thereby justify more extreme measures) just as inaccurate or no reporting of other diagnosis such as the influenza and related deaths, suicides, automobile accident fatalities, drug overdoses due to depression and potential  prescription related deaths (#3 in the US).
It is well know by anyone who has undergone physiotherapy for shoulder or leg injuries that if your left arm is injured that you will over compensate on the right side.  Therefore as one limb heals, the other can also be injured leading to another cycle of physio.  The same principle should apply to our health system.
While Covid 19 is a 'real' virus with real world threat, it must be considered as part of a larger pie to give world citizens a balanced view of our national health threats else our go to strategy for health management is crisis instead of calm and long term nutritional and holistic approaches.
Clerical errors not withstanding, errors must be publicly acknowledged and corrected.  Incorrect positive tests (cases) must be modified and appropriate actions taken to ensure honesty in health reporting.  The citizens of our cities, provinces and countries deserve truth from our health providers and ministries.  Responsibility and accountability MUST be part of a responsible and responsive health system.
To take a quote out of context, "One small misstep for man, one large misstep for mankind."
There's another way to end the pandemic. Doctors can knock covid out with treatment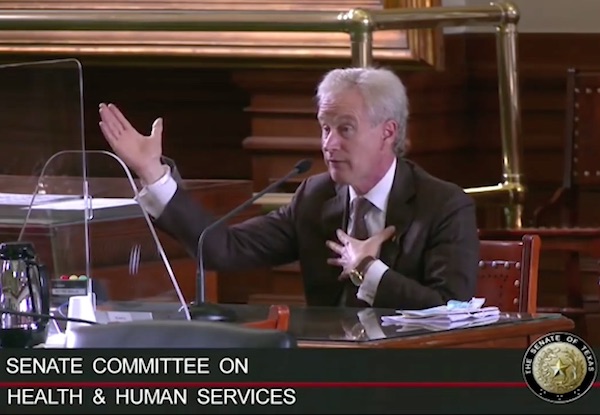 COVID-19 is not only killing people, it's destroying businesses, crushing dreams, and wreaking havoc on mental health.  It's also driving a serious wedge between neighbours, communities, and society as a whole.  As Canadians helplessly watch what some are calling a race between covid variants and the effectiveness of widespread vaccination, most are unaware there's another way out of this disaster, and doctors hold the key.
In this incredible testimony, leading medical researcher Dr. Peter McCullough addresses the Texas Senate Health and Human Services Committee.  The most widely published medical scholar in the world in his expertise, Dr. McCullough is an expert in the field of heart and kidney, an editor of two major journals, and an accomplished research scholar.
In this remarkable address you'll hear that doctors haven't been given any real instruction on how to treat patients in the time between a positive diagnosis and a week or two later when some become seriously ill.  It's not well publicized yet, but Dr. Peter McCullough is doing all he can to let the medical community know they can save 85% of covid patients by offering treatment to those with a positive diagnosis for SARS-CoV-2, the virus behind covid-19.  The medical trials are legitimate.  The documentation on early onset treatment is verified.
While every doctor who treats patients needs to see this video, so does anyone who fears getting a positive diagnosis.  Covid-19 is treatable and if you or your loved one gets the dreaded diagnosis, you can and should demand access to treatment.  For those at highest risk of severe illness, it will increase the chances of a positive outcome by 85%.
Within two days of this testimony (March 10) the Texas Senate introduced legislation to mandate information on early treatment be provided to every positive covid-19 patient.  The key now is for doctors to act.
Here is Dr. McCullough's recent presentation at the Capitol building in Austin, Texas.
Whistle Stop Cafe owner challenging lockdown and authorities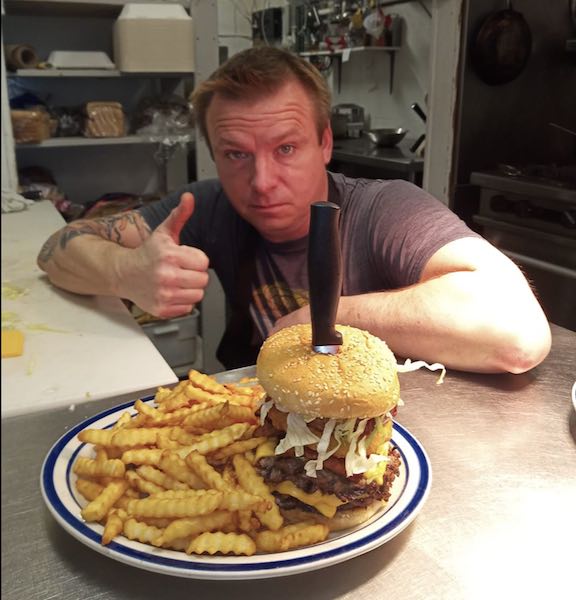 Just a few months ago Mirror, Alberta might have been referred to as UCP heartland.  But things seem to be changing quickly.  One of the hottest spots in the area is Chris Scott's Whistle Stop Cafe.  The owner, Chris Scott opened The Whistle Stop in the middle of Alberta's second lockdown back in January.  Still facing legal action from that lockdown, Chris didn't hesitate to announce he would also be defying Alberta's third lockdown of indoor dining as soon as that was announced.  Hundreds of supporters showed up on the weekend.  They were treated to music, a beer garden, as well as both outdoor patio, and indoor dining options.
As expected The Whistle Stop was visited by an AHS inspector and RCMP members who noted the violations and informed Mr. Scott of impending legal actions against The Whistle Stop Cafe.  All this hasn't slowed Scott down one bit.  As of Tuesday morning, the cafe is open and serving customers (who are warned by staff they could be charged for violating indoor dining restrictions) and Chris Scott is planning for another busy weekend.  Scott addresses his massive social media following daily.  His Tuesday morning address shows just how committed he remains despite the obvious impending showdown sure to take place in the coming days between Scott and AHS as well as the RCMP.
In his facebook post, the owner of The Whistle Stop Cafe almost seems to be daring Premier Jason Kenney to make a move:
Good morning everyone! It's been a busy, stressful couple days for us here. I'm not going into details as they're irrelevant to our vision of serving delicious food, to beautiful people
today could be a very big day for us here at the Whistle Stop Cafe in Mirror, Alberta. We've got a lot on the go including planning this coming weekends festivities here. Live music, karaoke, and wonderful food prepared with care and attention to detail. All of us here believe strongly in taking every precaution with the way we handle food. As a food "service," provider our number one priority is ensuring that what we serve its fresh and safe. We also believe in your choice to either venture out in this dangerous world or stay home and limit your exposure to the thousands of risks we encounter every day. Nobody here will ever judge you for making your own choice. As most of you know, Alberta Health Services suspended our food handling permit yesterday, via EMAIL. Now I could have ignored the email and said I didn't recieved it and made them come out here and deliver themselves, but I didn't. AHS inspectors are not well received these days. And I'm happy to consider them as human beings and keep them out of situations where they may be subject to abusive language and threats. So I accepted the email as it was written and acknowledge the suspension of my permit. However, as a man and a human being I have the right to engage in commerce. I have the right to Life, Liberty and security. These rights are not conditional on any agency "permitting," them. We continue to follow best practices in regards to purchase, storage, and preparation of our food. And we continue to maintain a clean environment in which to serve or consume said food. We will not continue to be bullied into submitting to garbage, harmful, baseless restrictions forced on the people of Alberta by those who will never suffer the consequences of their own actions. We are OPEN for business. And we have some great specials today!
Breakfast- Eggs Kenney served with a side of disobedience. 2 eggs poached one way, then changed to whatever we feel like making up at the time. We will give you ham, sausage, and bacon with your eggs Kenney but then we're going to take back half of it and tell you is for your own good. Comes with hashbrowns on the side, but only if you submit to our stupid rule of clapping three times and saying the word, "knee," (as in the Knights who say, knee. Because it's ridiculous and changes nothing.) $5.00 plus a fee of $7.95 for the permit to eat.
Lunch special today is a UCP burger. Our delicious classic burger! But like our government it will be served open and two-faced with an egg on its face. Comes with delicious freedom fries! $11.95
Soup today is Hinshaw chicken noodle. Chicken soup is good for you! And since Dr. Hinshaw seems to think she's the only person who knows what's good for us I figured it was an appropriate name.
Supper special is whatever you want. We will prepare you anything you like! Because what you put in your body, and where you choose to eat and do business is YOUR CHOICE!!! Keep in mind our kitchen is small so please don't go crazy
our supper special is FREE! And if you feel like donating to our cause we would be very happy to accept it. I heard something about "plague rats," so all donations will go towards cleaning supplies and a consultation with an exterminator because we want ALBERTA TO REMAIN RAT FREE!!!
We're looking forward to seeing you today!! We NEED YOU HERE. We need your support! We need to push back as hard as we can, knowing that we may get sick but doing OF OUR OWN ACCORD!!
Sending love and freedom from the Whistle Stop Cafe in Mirror