Part IV:  Clerical Errors Affect Real People!
Medical clerical staff are significant workers in the health centres.
Not only do they support the doctors and nurses in their roles, but they also ensure accurate results which turn into statistical analysis for future treatment recommendations.
But consider the case of my mother, who was allegedly diagnosed with Covid 19 at a seniors' home and consequently spent two weeks in isolation (quarantine) as per government policy.
Nearly two weeks later, a note was added to her file of which the content follows:
November 27, 2020
Dear Resident/Family Member
I am writing to you to confirm that we have had no other residents at …. test
positive for COVID-19. With that being said, we have taken many residents off isolation today
due to a clerical error from AHS that resulted in a false positive reporting.
The director of the facility ends the letter off with an interesting paragraph:
Please also know that the best defense against the spread of this virus are actions that are well
within each of our control: stay home as much as possible, practice physical distancing (2
metres)/ wash your hands regularly/ use good cough etiquette and avoid touching your mouth.
Without playing the victim card, what is the consequence of this clerical error to the individual who made the error?
For my mother, she lost 2 weeks of her life isolated in her apartment with a hazmat suit, masks and gloves in front of her unit. She could not receive visitors and was not able to see her family.
Like any senior, student, teacher or worker who may have received a false positive, they are not faceless or nameless. Errors have real life consequences.
This marks the 5th time of isolation in the retirement home. Of these 5 times, ALL were due to policy i.e. 2-week isolation for a negative test or returning from a trip to visit family. While initially based on a positive indicator, this last circumstance was triggered by a hallway disinfection during which she had coughing symptoms and a test was administered. It turns out the particular disinfectant used by the home may trigger a coughing reaction.
However, the test was conducted and the positive was overturned. Mea Culpa.
I have to wonder what the clerical staff who erred received for their gaffe? The note is not clear as to if the clerical error was on the part of the technician or the individual entering the results. Either is unacceptable-technical or clerical side. Or the alternate questions, how many other people had their lives turned upside down due to the error? We also have to wonder how many people were contact traced and as well had to isolate?
We can probably estimate that for each false positive, 5 people were requested to be tested and if the test was incorrect OR the clerical staff erred there could be as many as 50 false results that day.
Province wide, what was the impact on the daily fright report? If again, 50 people were false, our daily numbers would fall. Perhaps more results were incorrect? We do not know, but we do know that peoples' lives are not to be tampered with and such activities should not be merely accepted.
Extending the argument system-wide, it is these types of errors that continue widespread criticism of our response to the virus. Clerical errors can cause elevated numbers and create more panic (and thereby justify more extreme measures) just as inaccurate or no reporting of other diagnosis such as the influenza and related deaths, suicides, automobile accident fatalities, drug overdoses due to depression and potential prescription related deaths (#3 in the US).
It is well know by anyone who has undergone physiotherapy for shoulder or leg injuries that if your left arm is injured that you will over compensate on the right side. Therefore as one limb heals, the other can also be injured leading to another cycle of physio. The same principle should apply to our health system.
While Covid 19 is a 'real' virus with real world threat, it must be considered as part of a larger pie to give world citizens a balanced view of our national health threats else our go to strategy for health management is crisis instead of calm and long term nutritional and holistic approaches.
Clerical errors not withstanding, errors must be publicly acknowledged and corrected. Incorrect positive tests (cases) must be modified and appropriate actions taken to ensure honesty in health reporting. The citizens of our cities, provinces and countries deserve truth from our health providers and ministries. Responsibility and accountability MUST be part of a responsible and responsive health system.
To take a quote out of context, "One small misstep for man, one large misstep for mankind."
FOIA Doc Shows BioNTech Founders Postdated Start of C19 Vax Project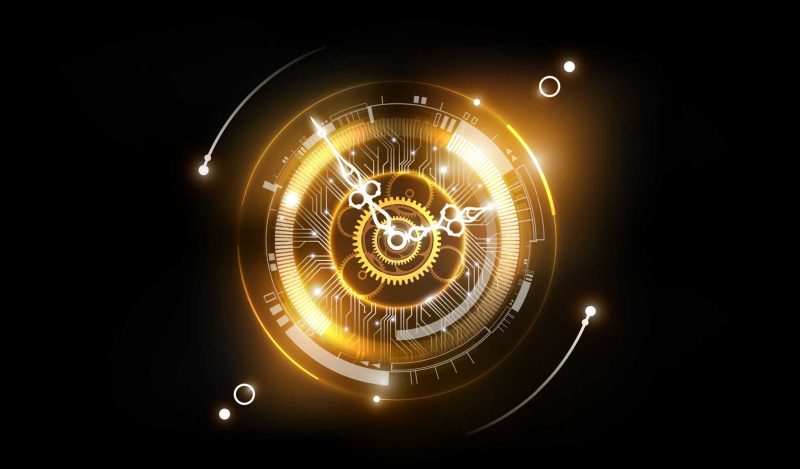 BY
ROBERT KOGON
As noted in my last article on BioNTech's "brazen" avoidance of safety testing of its Covid-19 vaccine, BioNTech founders Ugur Sahin and Özlem Türeci claim in their book The Vaccine that the company's Covid-19 vaccine project got underway on January 27, 2020. But documentary evidence released in response to a FOIA request (and included in the so-called "Pfizer documents") shows that this is not true and that the company had in fact already begun preclinical, i.e. animal, testing nearly two weeks earlier, on January 14.
BioNTech R&D STUDY REPORT No. R-20-0072 is available here. The report is also referenced and discussed in an FDA submission on the preclinical study program that is available here. The below screenshot shows the study dates from p. 8 of the report.
In the book, Sahin claims furthermore that he only even became interested in the outbreak in Wuhan on January 24, after reading an article in the German weekly Der Spiegel (p. 4) and/or a submission to The Lancet (p. 6). But look again at the study dates above. BioNTech had already completed the first preclinical study for its Covid-19 vaccine the day before!
January 24, 2020 was a Friday. On Sahin's account, he took the decision to launch his Covid-19 vaccine project over the weekend and unveiled his plans to his collaborators at BioNTech's headquarters in Mainz, Germany on the following Monday: January 27 (ch. 2 passim and p. 42; see screencap below).
Sahin claims (p. 33) that it was at this January 27 meeting that he asked BioNTech's animal testing team to prepare the preclinical program that was in fact already underway!
It should be noted that January 14, 2020, the start-date of the first preclinical study, was just two weeks after the first report of Covid-19 cases in Wuhan and just a day after the release of the full SARS-CoV-2 genome (drafts had been released previously).
BioNTech's first preclinical study was evidently prepared before publication of the genome and in anticipation of it. As explained in the summary of the study (p. 6), its purpose was to test BioNTech mRNA formulated in lipid nanoparticles produced by the Canadian firm Acuitas. But the mRNA was here encoding a proxy antigen (luciferase), not the spike protein of SARS-CoV-2 that would later serve as the target antigen.
The study looked at both biodistribution and immune system activation. As the FDA submission on the preclinical program puts it, "Platform properties that support BNT162b2 were initially demonstrated with non-SARS-CoV-2 antigens" (2.4 NONCLINICAL OVERVIEW, p. 7).
In The Vaccine, which was written with the journalist Joe Miller, Sahin and Türeci talk about the need to obtain the Acuitas lipids, which, they say, were more suitable for intramuscular injection than BioNTech's own in-house lipids. But, again, they postdate the matter. Thus, on p. 52, we read: "The missing piece was still Acuitas, who had not yet consented to the use of their lipids. Then, on the morning of Monday 3 February, [Acuitas CEO] Tom Madden offered his help." But BioNTech was already running tests using the Acuitas lipids three weeks earlier!
Furthermore, BioNTech was not able to formulate its mRNA into the lipids itself, but depended on the Austrian company Polymun to do this for it. As noted in The Vaccine (p.51), Polymun's facilities are an 8-hour drive from BioNTech's headquarters in Mainz. In the book, Sahin and Türeci describe the first batch of mRNA for the vaccine tests proper being packed up and driven by car to Polymun outside Vienna: "A couple of days later, a small Styrofoam box containing frozen vials full of vaccine would be driven back over the border to BioNTech" (pp. 116-117).
But presumably this same back-and-forth had to have occurred with the mRNA encoding the luciferase. This means that as a practical matter "Project Lightspeed" must have gotten underway even earlier: at least several days before the January 14 start date of the study.
Why did Sahin and Türeci postdate the launch of their Covid-19 vaccine project in their book? Well, undoubtedly because the actual start date – and we do not know when exactly the actual start date was – would have seemed far too soon. Based on the above considerations, it must have been at the latest just days after the first December 31, 2019 report of Covid-19 cases in Wuhan.
Preston Manning picked to chair review of Alberta's COVID response
Premier Danielle Smith has struck a committee to investigate how the Alberta government responded to the COVID-19 pandemic and has appointed former Reform Party leader Preston Manning to chair it.
Smith, in a statement, says Manning and the panel will take feedback virtually from experts and the public, then issue a final report and recommendations by Nov. 15.
Manning is to pick the other panel members subject to approval by Smith.
The budget is $2 million, and Manning is to be paid $253,000.
Manning and Smith have been critical of government-imposed health restrictions such as masking, gathering rules and vaccine mandates during the pandemic.
Smith has questioned the efficacy of the methods and their long-term effects on household incomes, the economy and mental health.
She has criticized both Dr. Deena Hinshaw, the former chief medical officer of health, and the Alberta Health Services board for failing to provide good advice and help prepare for the pandemic, which she says forced the government to impose health restrictions and vaccine mandates.
Smith replaced Hinshaw and the board shortly after taking office in October.
The premier said Alberta needs to be ready for future health emergencies.
"There are valuable lessons we learned from the Alberta government's response to the COVID-19 public health emergency," Smith said in the statement Thursday.
"It's important that we apply those lessons to strengthen our management of future public health crises, and the panel's recommendations will be key in doing so."
This report by The Canadian Press was first published Jan. 19, 2022.