Monty Python and Medicine Hat
In the midst of our coronavirus infested world, the search for distractions during mandatory 2-week quarantines reaches far.
While some hunker down and binge on Disney +, Fast and Furious, Little House on the Prairie, Game of Thrones, house hunting shows or the holiday themed film fests on various networks, others will sit down in front of their TV fireplace channel and catch up on their reading and handy men destroy, rebuild and re-imagine their environments, the truly bizarre among us turn to Monty Python…
It is true, while many of the above pursuits are admirable and give us warm fuzzies, Englands' famed comedy troupe can be seen on Netflix in their off colour, politically incorrect humor.
But what appeal does Monty Python hold for those who still call Alberta home?
"I'm a lumberjack and I'm okay. I sleep at night and work all day," brings to mind the lumberjack and his girl surrounded by the beloved RCMP singing their chorus. Nothing says British Columbia to Python fans more than this.
But how can fans of Cleese, Chapman, Idle, Jones and their amazing co-stars count Alberta as part of the mythos?
There is no need to fear, while Toronto barely ekes a mention, the great metropolitan centre of Medicine Hat can indeed claim comedy immortality!
During Cosmetic Surgery, a plastic surgeon is expecting a patient who sports a particular malady…a very large nose. The problem is that the very large proboscis is a rubber nose held on with elastic!
With that kind of set up, satire rules and well, let's allow the script to tell the story.
(Cut to profile of Raymond Luxury Yacht from next sketch who has an enormous false polystyrene nose. Superimposed arrow pointing at nose.)
Voice Over: Number nineteen. The nose.
(A man sitting behind a desk in a Harley Street consulting room. Close-up of the name plate on desk in front of him. Although the camera does not reveal this for a moment, this name plate, about two inches high, continues all along the desk, off the side of it at the same height and halfway round the room. We start to track along this name plate on which is written:
'Professor Sir Adrian Furrows F.R.S. F.R.C.S. F.R.C.P. M.D.M.S. (Oxon), Mall Ph.D., M. Se. (Cantab), Ph.D. (Syd), ER.G.S., F.R.C.O.G., F. FM.R.C.S., M.S. (Birm), M.S. (Liv), M.S. (Guadalahara), M.S. (Karach), M.S. (Edin), B.A. (Chic), B. Litt. (Phil), D. Litt (Phil), D. Litt (Arthur and Lucy), D. Litt (Ottawa), D. Litt (All other places in Canada except Medicine Hat, B. Sc. 9 Brussels, Liege, Antwerp, Asse, (and Grower) '.
There is a knock on the door.)
Specialist: Come in.
(The door opens and Raymond Luxury Yacht enters. He cannot walk straight to the desk as his passage is barred by the strip of wood carrying the degrees, but he discovers the special hinged part of it that opens like a door. Mr Luxury Yacht has his enormous polystyrene nose. It is a foot long.)
Specialist: Ah! Mr Luxury Yacht. Do sit down, please.
Mr Luxury Yacht: Ah, no, no. My name is spelt 'Luxury Yacht' but it's pronounced 'Throatwobbler Mangrove'.
Specialist: Well, do sit down then Mr Throatwobbler Mangrove.
Mr Luxury Yacht: Thank you.
Specialist: Now, what seems to be the trouble?
Mr Luxury Yacht: Um, I'd like you to perform some plastic surgery on me.
Specialist: I see. And which particular feature of your anatomy is causing you distress?
Mr Luxury Yacht: Well, well for a long time now, in fact, even when I was a child … I … you know, whenever I left home to … catch a bus, or… to catch a train… and even my tennis has suffered actually…
Specialist: Yes. To be absolutely blunt you're worried about your enormous hooter.
Mr Luxury Yacht: No!
Specialist: No?
Mr Luxury Yacht: Yes.
Specialist: Yes, and you want me to hack a bit off.
Mr Luxury Yacht: Please.
Specialist: Fine. It is a startler, isn't it? Er, do you mind if I… er.
Mr Luxury Yacht: What?
Specialist: Oh, no nothing, then, well, I'll just examine your nose. (he does so; as he examines it the nose comes off in his hand) Mr Luxury Yacht, this nose of yours is false. It's made of polystyrene and your own hooter's a beaut. No pruning necessary.
Mr Luxury Yacht: I'd still like the operation.
Specialist: Well, you've had the operation, you strange person.
Mr Luxury Yacht: Please do an operation.
Specialist: Well, all right, all right, but only … if you come on a camping holiday with me.
Mr Luxury Yacht: He asked me! He asked me!
(Cut to lyrical film of Luxury Yacht and specialist, frolicking in countryside in slow motion.)
The skit, like many of Pythons short segments is brilliant for its elephant in the room symbolism and simply ludicrous conclusion- something very Alberta, camping!
But the real pay-off for Alberta tourism is the very large, over the top professional creditations that the expert claims…The phrase….except Medicine Hat jumps off the screen and clearly either means that inhabitants of Medicine
Hat are above skit humor OR the inhabitants of Alberta's natural gas city are safe from malpractising proboscis surgery!
Either way, inhabitants of Medicine Hat can indeed claim comedy glory and honor that Calgary, Edmonton and Red Deer cannot even begin to comprehend!
Long live Python!
Not so fantastic: Thieves swipe three rare 'Fantastic Four' comic books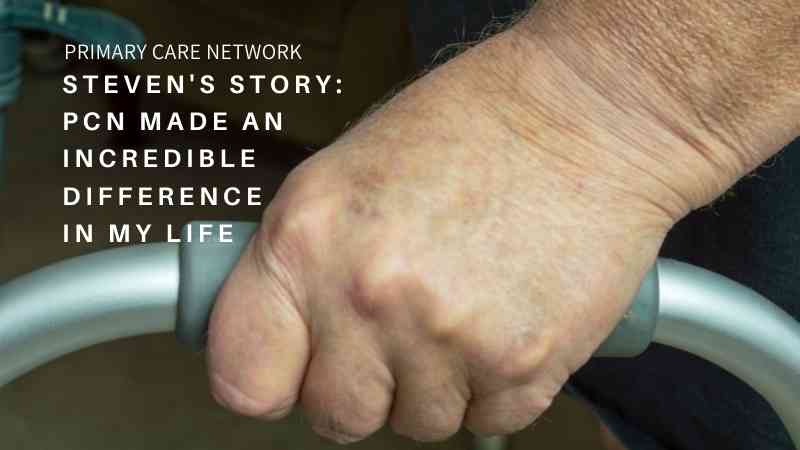 Every day is a new day!
Life was challenging for Steven after a series of 5 heart attacks that have affected his physical and mental health over the last 10 to 12 years. Steven became quite isolated and had little interaction with anyone.  He was on a number of medications which changed over time, yet he never felt good. He also tried different doctors and finally ended up with one who referred him to the RDPCN. He has taken both the Happiness program and the Moving on with Persistent Pain program twice, and also taken Health Basics, Anxiety to Calm, Quit Smoking, and used the services of a pharmacist and mental health counselor.
The PCN staff has connected him with other community resources such as the Golden Circle. His medication has been decreased and he has gained perspective on different healthy solutions to his challenges.
Steven says the PCN has made a tremendous difference in his life. He has gained social skills and confidence which started through interacting with the PCN staff.  Gradually he has put his foot forward and used the skills he learned to connect with other people and programs.  He is a very different person than he was two years ago. It is much easier for him to talk to people. He does lots of walking using his walker. And he has a much healthier perspective: Every day is a new day and he makes the most of it!
Steven's wife and daughter have attended PCN programs on his recommendation and loved them. Steven says every connection with the PCN has been is very positive and very educational!
Click here to learn more about the Red Deer Primary Care Network.
Cick here to read more success stories from the PCN.
History of Red Deer's Second Courthouse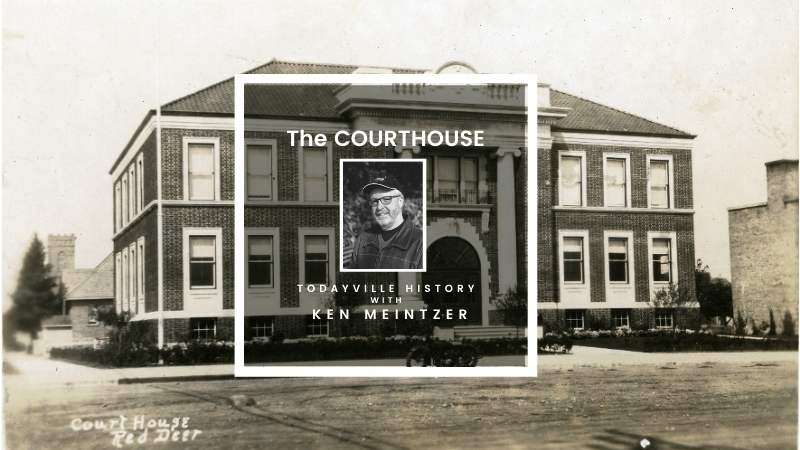 It has been witness to a great many events and stories in the 90 years it has stood on the corner of Ross Street and 49th Avenue in Red Deer.
As the solidly constructed anchor for both provincial and the Court of Queens Bench for 52 years, this sturdy structure has also been a sanctuary for artists, the setting for movie productions and most recently home to numerous professional offices. It also was the backdrop for the last murder trial in Alberta which saw the defendant sentenced and hanged under capital punishment in the province.
This readily recognizable icon celebrated the anniversary of its official opening earlier this month and is showing no signs of retiring any time soon.
This was the second courthouse for the steadily expanding central Alberta city. The earlier one had opened in 1916 after having been converted from a coverall factory. Talk about being adaptive and creative!
Construction of the "new" courthouse was significant for many reasons. The Great Depression was in full swing so this project provided a much-needed injection of both money and jobs into the community along with a sense of pride that such a fine building would bring to the region.
This would be the last courthouse built in the province until the 1950s, the final version  of a series of Alberta courthouses built in the classical revival style. Both Wetaskiwin and Medicine Hat received similar structures during this era.
Testament to the quality of the design and materials used in construction of the building is the fact that it remains steadfast after more than 8 decades of use.
Constructed using hot riveted steel beams, brick and mortar, then graced with pillars shaped from the legendary Lyndall Limestone from Manitoba, this grand historical resource will stand for a great many more years to come.
In the spirit of the type of practicality and resourcefulness often seen during the depression, heating for the building would be provided by a boiler built in 1912 and  repurposed from a ship!
It was converted from coal burning to natural gas in 1949 and has since been replaced by modern, efficient boilers yet it still remains in the building as evidence of a different era.
Every building of a certain vintage usually carries a story or two about otherworldly spirits or energies. Why not the old Courthouse? It was thought that the ghost of Robert Raymond Cook inhabited the building.
On one particular evening, the caretaker for the courthouse was heading into the boiler room to grab some tools. When he flicked on the lights, they popped briefly and went dark. Despite this, the caretaker walked alongside the boiler in the direction of his tools when suddenly he was slapped in the face by an unexpected soft force! Was it the apparition of the hanged murderer?
When he had regained his composure a time later, the caretaker investigated the boiler room once more to discover the source of the slap in the dark. A frightened pigeon had flown up in his face when startled in the boiler room!
This magnificent building was the home of the judicial branch of the province for the Red Deer region from 1931 to 1983 when its replacement was constructed just down Ross Street to the east.
The courthouse was the venue for a great many legal tales over the years but probably none more famous than the 1959 murder trial for 21 year old Robert Raymond Cook of Stettler, AB who was accused of murdering all 7 members of his family in a most violent manner.
His trial began on November 30th, 1959 and Cook was found guilty and sentenced to hang for his crimes. His defense appealed the conviction and a second trial was held in Edmonton but his conviction was upheld on June 20th, 1960.
On November 14, 1960, Robert Raymond Cook was hanged. His death sentence was the last ever carried out in the province of Alberta.
Numerous books were written about this trial as the murders captivated and horrified the population who followed the course of the investigation and trials.
Even a dramatic play was created, called "The End of the Rope", reenacting this historic trial which was developed and was even staged in the actual courtroom where the all too real drama actually took place all those years ago.
In 1983, the  building was sold to the city of Red Deer for a dollar and turned into the Old Courthouse Community Arts Centre. The grand structure housed painters and potters among numerous artistic pursuits for 18 years
The old courthouse has seen real life dramas and reenactments of legal dramas including being the location for filming  scenes from the TV Movie, "While Justice Sleeps" starring Cybil Shepherd in 1994.
Even a dramatic one-man play was created by Aaron Coates called "The End of the Rope" in 2003, re-enacting this historic trial. It was developed and staged in the actual courtroom where the all too real drama actually took place all those years ago. Cook's lawyer, David MacNaughton even answered questions from the crowd after the performance.
The old courthouse made its most recent transformation in 2001 when it was purchased by Jim Dixon and Dick McDonell.
The new owners invested close to a quarter of a million dollars in upgrading the building including installation of new boilers, restored doors, energy efficient windows and new flooring  throughout. 1930s era lighting was sourced to replace fluorescent fixtures, giving the rejuvenated structure a proper historical feel.
Today this 90-year-old icon of downtown Red Deer proudly carries on as the home to numerous professional organizations from lawyers to architects and with its new owners and numerous upgrades, this beautiful structure should be proudly welcoming people to downtown for a great many more years to come.
Red Deer's old courthouse sits as the centrepiece of Red Deer's historic downtown and is celebrating its 90th birthday. Come spend some time downtown. Visit the city's unique Ghost Collection, many of which are within a few blocks of the Old Courthouse.  For more information on leasing opportunities in this beautiful building, please email Davin Kemshead or phone 403-318-6479.