Looking for a Resilient Career for the Future? Keep an Eye Out for the Lighthouse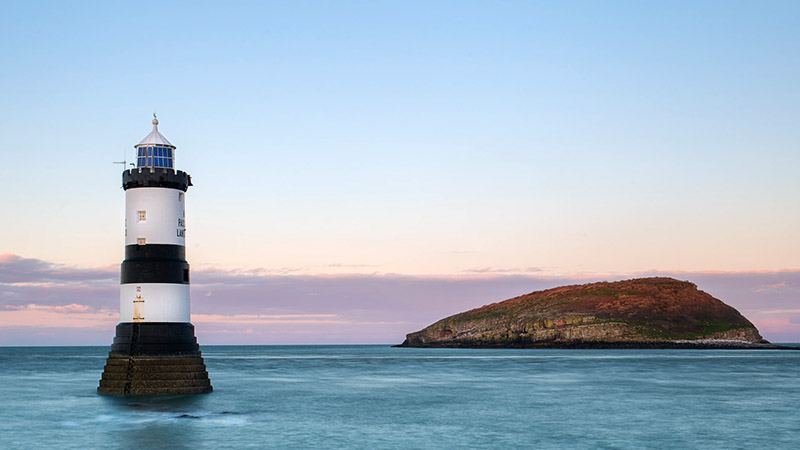 If we consider that the future of work will include a multitude of digital practices, it is up to us as employees and employers to embrace this shift with readiness and education. More familiar than not, the skills we learn through our years in education are a base, from which we hope to secure a position that falls in the same realm as our studies. The challenge is that even with curriculum updates and youth programs, the study of ever-changing digital education continues to be a challenge for both teachers and students.
We as a society are moving into a gig-heavy economy, with individuals packing more onto their certification rosters in the hopes of diversifying their resume's. For those who may want to keep the pace over the next decade, two key categories within education shine through – data science and web development. 
The importance of these skills may seem only attributable to certain industries, however, if we consider the more intensive labour positions, how data is perceived and understood is immensely important. If you are a mid-career worker, someone looking to renew their digital education or one to pursue alternative career paths that carry real promise, these skills may prove to be some of the most sought after in the near future. 
To no surprise that the end of year report by Payscale shows the two "hottest jobs" fall in the data category, reflected by the "The Future of Jobs Report 2020" by the World Economic Forum. This report shows a progressive estimate for skills that will be in demand up to 2025 and beyond. 
This is all great knowledge to have on hand, but where can similar skills be learnt without investing in a multi-year university degree? 
One Canadian company has tangible options.
Lighthouse Labs
Lighthouse Labs is a Canadian company founded in 2013 by its CEO Jeremy Shaki. They specialize in educational programs and boot camps in the fields of web development and data science. Their team has created intuitive learning programs attainable for all walks of life who carry a 'growth mindset' into their personal development. 
They offer full-time and part-time courses for their multiple bootcamps, with available mentorship from experienced professionals in both fields. The results from their 2019 Student Outcomes Report available on their website. A year from January 2019, 504 students enrolled in their bootcamps, 458 graduated and 324 gained employment post bootcamp.  Out of the 329 graduates who completed a job-seeking cycle within 180 days post-bootcamp, 95% of that group accepted employment. These numbers are incredible in comparison to the investment required for a new career avenue in 2021.
In March of 2020, we experienced a mass transition to digital communications in our daily and work lives due to the pandemic. For some, the integration of conference calls, internal team applications and a pressing focus on data was simple to grasp, but not for all. 
In light of some of these challenges, Lighthouse Labs has implemented and collaborated with multiple organizations to offer "Impact Initiatives". Created to offer hyper-focused ways of educating groups of Canadians to enhance their digital literacy.
In collaboration with Kids Code Jeunesse, a non-profit organization focused on digitally-focused educational programs for youth, with funding from the Government of Canada created the Code Create Teach initiative. This partnership had 2,703 teachers experience a one-day introductory workshop on coding and computational thinking. The objective was to offer teachers additional tools they can bring into their classrooms to enhance their student's grasp of digital technologies.
There are multiple ongoing initiatives with Lighthouse Labs and other organizations that are available to view on their website. Another that stood out is the "Accelerating Possibilities Project" in partnership with Woodgreen Community Services. Created to offer mid-career workers an opportunity to learn new skills in web development, data science and customer service. Now more than ever, these types of initiatives have the opportunity to benefit the lives of countless Canadians. 
As noted in various media outlets over recent years, there is an outcry for traditional industry workers to keep pace with the digital revolution with training and support. This is one opportunity where Lighthouse Labs and other educational programs can offer a real avenue to a new career. 
It should be noted that parallel to the closing of office spaces, restrictions on multi-person worksites and the mass layoffs in some of the more traditional industries, these skills offer the opportunity to both begin a new career path with an educated support system, and to re-evaluate what new skills could bring more value to your current position and your company's future.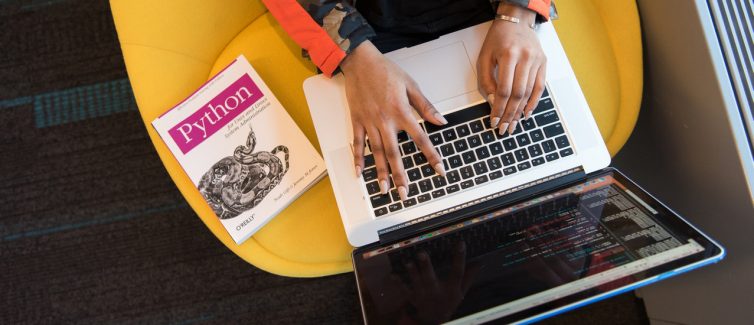 Scholarship Funding
Lighthouse Labs has a strong sense of supporting their community and has recently announced a new scholarship fund in response to the difficult economic and societal conditions our country has faced due to the pandemic. After a high interest in their March 2020 scholarship round, they announced another $500,000 scholarship fund for those in need. You may be eligible for up to $5,000 in support for a full-time bootcamp and $750 for part-time programs if you've been laid off, had your hours reduced, or are out of school because of the pandemic. For interested individuals, download their financial guide for more information. 
If you would like to learn more about Lighthouse Labs, their support for our communities and the various boot camps they offer, check out their website. All of their material has been digitized and has opened up their reach to anywhere in Canada, check out their blog to learn more about their platform for online tech education. Their team has created a wide variety of reading material to help interested parties learn more prior to an application. These skills are here to stay, the more we integrate with data and web development, the more employers will be headhunting for the right candidate – which truly could be you.
For more stories, visit Todayville Calgary
WATCH: Arthritis – Use it or Lose it!
Click above to join Dr. Nav Rattan, a Family Physician, Sport Medicine and MSK Physician, and Jeff Kopp, Kinesiologist and Recreation Therapist in this video stream recorded from the Red Deer Public Library.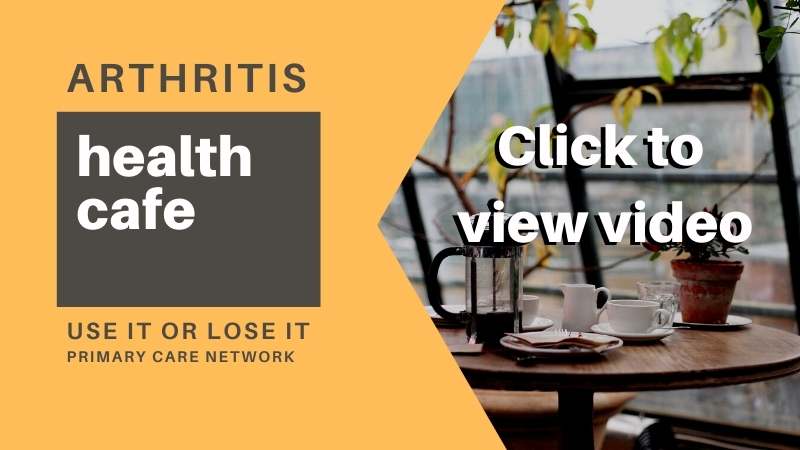 Click here to learn more about the Red Deer Primary Care Network.
Service Dog program looking for volunteer "Puppy Raisers" and boarding homes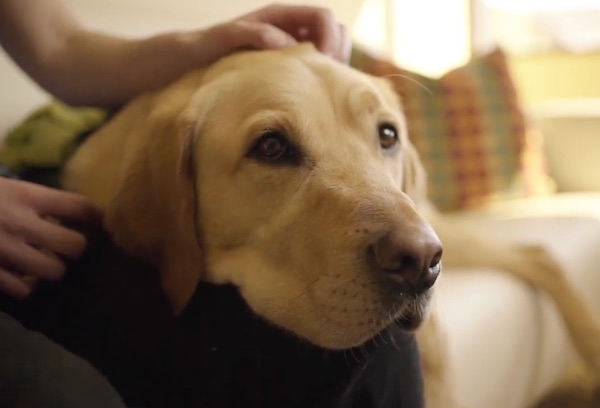 Red Deer Puppy Raising Program Announcement                                                                      
Dogs with Wings (DWW) is launching a new volunteer puppy raising program in Red Deer, AB this Spring! The Red Deer puppy raising program is a satellite puppy raising program where volunteers raise, train, and foster puppies from 8 weeks old to 14 – 16 months old and prepare them to become Service Dogs when they grow up. The Red Deer program will need full time puppy raisers and boarding homes, to puppy sit when puppy raisers are away. This program will join our three other locations in Edmonton, Calgary, and Grande Prairie and it's an exciting time for us!
We have partnered with the Central Alberta Child Advocacy Centre (CACAC) in Red Deer for this special announcement. In October 2020, we placed our Facility Dog DWW Quinn at the CACAC to assist them in the important work that they do in their community.
"Having Quinn as a part of our Child & Family Advocacy program provides a huge amount of comfort not only to the children and youth coming through our doors, but to their families and our entire staff as well. We're excited for Central Alberta to have the opportunity to be a part of a program that has such a great impact in our community – these puppies are going to make a huge difference in many lives, starting with their foster families'." Mark Jones, CEO, CACAC
Quinn is our 5th Assistance Dog to live in Red Deer, alongside Facility Dog DWW Harley at the Red Deer City Victim Services, two Companion Dogs, and one Autism Service Dog.
Dogs with Wings relies heavily on the assistance of our volunteer puppy raisers to be able to have our dogs earn their wings and graduate with a client! Our dogs help individuals with a wide range of tasks, ranging from assisting individuals who use wheelchairs, to providing safety and support to children with Autism, to assisting children and adults with disabilities at home and in their communities, and working with organizations to assist them in their community work. We need your help to become a puppy raiser! We are looking for 5 volunteer Puppy Raisers and 3 volunteer Boarding Homes to welcome puppies into their home this spring.
"Puppy Raisers are the cornerstone of our training program at Dogs with Wings.  At the heart of every successful assistance dog team is a puppy raiser who embraced the opportunity to raise a special puppy, teach them to feel safe in the world, and help them learn the skills necessary to have a solid foundation for their working career. We look forward to expanding this program to the Red Deer community." – Doreen Slessor, Executive Director, Dogs with Wings.
As a Puppy Raiser, you become part of our team that works toward fulfilling our mission, which is to enrich the lives of people with disabilities by providing them with highly skilled Assistance Dogs that increase their mobility, foster independence, and further their contributions to the community. The position of Puppy Raiser is the most demanding and rewarding. By accepting the care and education of a DWW puppy, you become one of our most valuable team players. A Puppy Raiser is a 24-hour, 7 days per week volunteer position.
The role of the Puppy Raiser is to socialize a puppy to as many environments and situations as possible. The puppy must be exposed to various situations, on a regular basis, such as: offices, malls, restaurants, downtown areas, elevators, and public transportation. The ultimate goal of a Puppy Raiser is to help the puppy develop sufficient social skills to behave in such a manner that its presence will be acceptable in all circumstances. DWW provides care for your dog when you are on vacation and covers the cost of all dog food, gear and equipment, training equipment, food bowls, service dog in training jacket, and covers the cost of all veterinary expenses. All you need to do is provide a name tag, toys, a bed, and treats! To become a Puppy Raiser, all that we ask is that one adult must be home during the day (or able to bring the puppy to work with you) and that you attend weekly training classes. For more information on our criteria and expectations, please contact us!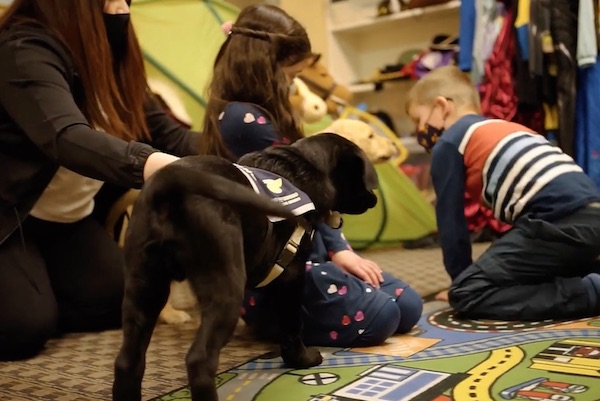 "Dogs with Wings is excited to open a new puppy raising program in Red Deer and expand our puppy raising program. This will allow us the opportunity to raise and train more dogs to help our clients. It has been an absolute privileged to work with the clients in the Red Deer and Central Alberta community and to see our dogs make such an incredible difference in their lives." – Veronica Fraser, Dogs with Wings Instructor & Training Manager.
If you are interested in being a Puppy Raiser, please complete and send this application form: http://dogswithwings.ca/volunteer-application/. If you have any questions or concerns, feel free to contact our office at (780) 944-8011 or via e-mail at [email protected].
More information about our organization and the programs we offer can also be found on our website (https://dogswithwings.ca/helping-us/volunteering-edmonton-calgary/_ at www.dogswithwings.ca. Thank you for your interest in being a Puppy Raiser that will help a dog earn its wings and give the gift of independence to someone in your community!
About DWW: Dogs with Wings Assistance Dog Society's (DWW) mission is to foster integration and independence for individuals with disabilities by providing them with highly trained Assistance Dogs and aftercare. They are a registered Non-Profit Society with a volunteer Board of Directors. Dogs with Wings Assistance Dog Society is an internationally accredited organization through Assistance Dogs International (ADI). Dogs with Wings specializes in the following areas: Service Dogs, Autism Service Dogs, Facility Dogs, and Companion Dogs. Service Dogs assist people with physical disabilities who use wheelchairs to enhance their quality of life and achieve greater independence. Autism Service Dogs provide greater safety and independence for children with Autism. Facility Dogs are part of a specially trained team that provides goal directed interventions, which promote improvement in physical, social, emotional, or cognitive abilities. Companion Dogs assist those who would benefit from having a well-trained service dog, but do not require public access. For more information, visit www.dogswithwings.ca
Central Alberta Child Advocacy Centre (CACAC): The Central Alberta Child Advocacy Centre is a not-for-profit organization rooted in the protection and recovery of today's most innocent and vulnerable – our children. The Centre is comprised of a collective that is driven by the courage to support children, youth, and their families affected by abuse, enabling them to build enduring strength and overcome adversity.
We work in a collaborative partnership with the Central Region Children's Services, Alberta Health Services, Alberta Justice, Alberta Education, the Central Alberta Sexual Assault Support Centre and the RCMP. Together we harness our collective courage to provide children with supported recovery. For more information on CACAC, please visit: centralalbertacac.ca