Child Advocacy Centre grateful for support – 6 days left to win over $300,000.00!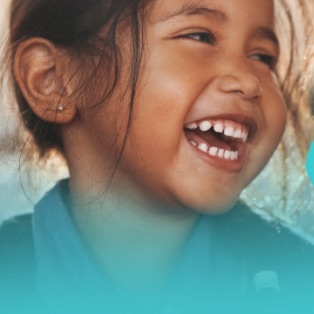 WE DID IT!
Goal Exceeded!
We would like to thank everyone who took part in the #CACACOneDayChallenge! Through a collaborative community effort, not only were we able to achieve our goal — we exceeded it!
Goal: 1301 Ticket Packages
Actual: 1,535 Ticket Packages!
"Thursday's event was a remarkable display of community; everyone was so willing to help us reach our goal and stand up for the kids. At the end of the day, it's going to be a great thing for someone to win this money – but we think the real winners are the thousands of children and youth who we will be able to support, all thanks to the generosity of our local community." Mark Jones, CEO
The Jackpot KEEPS GROWING!
Attention young athletes! The Alberta Sport Development Centre is back with new and flexible program options
Have you checked out our new and flexible programming options? Or do you want to know what we are all about? Watch our videos below to hear from athletes who have used our programs.
Our AEP program is open to serious athletes, 15 years and older, striving to be achieve their best performances. This 12 month program will include strength training and winning edge seminars.
Each athlete who signs on for AEP receives a full one (1) year membership at the RDC Fitness Centre at the Gary W. Harris Canada Games Centre. Athletes also have the option to train in a coach-led/supervised session a minimum of 2x per week.
A personalized strength and conditioning program that is delivered to the athlete via the App – TrainHeroic
Regularly scheduled Mental Skills (MS) training sessions. MS program is a tiered program (Bronze/Silver/Gold/Platinum). Bronze & Silver MS consists of 3 sessions of group learning delivered in-person or online. Gold MS is only open to athletes who have completed Bronze and Silver levels and consists of monthly small group sessions with an MS facilitator either in-person or online. Platinum MS is only open to athletes competing/training at a National Team or international level but are not considered 'carded' athletes by their National Sport organization. Platinum athletes receive personalized 1 on 1 learning opportunities and training.
Access to regularly scheduled Nutrition sessions. The Nutrition program follows the same basic format as MS.
Access to regularly scheduled learning sessions on other topics each year. Topics may include such topics as – rest & regeneration; media training; sleep; concussion awareness, guest speakers and others.
Enrollment to this program is continuous and the 12-months period will start on the month you enroll.
Cost: $525
Follow link to apply – AEP Application
Central Alberta Child Advocacy Centre 50/50 Cash Lottery is Back!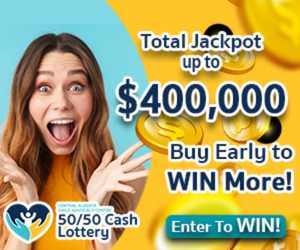 The highly anticipated Central Alberta Child Advocacy Centre 50/50 Cash Lottery is back with even more chances to win!
This year, the jackpot is set to $400,000, with the winner taking home half! Plus, the Central Alberta CAC has added an additional early bird drawing, bringing the early bird prize total to four all-cash prizes of $1,000, drawn weekly in December. All in if purchased before the first Early Bird deadline, entrants have 4 chances at $1,000 dollars, PLUS a chance at the Grand Prize Draw with a sell-out take-home winnings of $200,000!. Tickets start at just $10.
Early Bird Deadlines: December 2, 9, 16, 23.
The Central Alberta Child Advocacy Centre's 50/50 Cash Lottery raises much-needed funds to support their services and programs; supporting our community's most vulnerable. Each year, the Centre supports hundreds of children from across Central Alberta who have experienced abuse. The Central Alberta CAC provides a safe space for these children, a place with the goal for a child to only have to share their story once – eliminating the chance of revictimization and helping them through their journey of healing one step at a time.
Mark Jones, the CEO of the Central Alberta Child Advocacy Centre, is once again thanking Albertans for their generosity, and for facilitating strong partnerships over the years.
"Through the Loyalty campaign, we've been able to raise over $100,000 already! The success of last years' lottery allowed us to help more children and families from across Central Alberta. To date, we've helped nearly 1800 children, and our advocacy team has worked tirelessly to protect and support the youths that come forward. From disclosure to triage and court appearances, our advocacy team has been working around the clock. This year has been especially difficult, with October and November being some of the busiest months with the most extreme and complex cases we have yet to see. So, we hope people will consider buying a ticket to help us help these kids." – Mark Jones, CEO
Tickets are available online at www.cacac5050.ca and will be emailed to the purchaser. You can also call the Centre directly to purchase tickets at 587-272-2233. Lottery license number: 578482.
The CACAC 50/50 Cash Lottery final deadline is February 4th, 2022 at 11:00pm and the draw will take place on February 10th, 2021 at 11:00am.
Together, we can end child abuse. Purchase your ticket today to support the CACAC and the children of our community.
The Central Alberta Child Advocacy Centre is also looking for opportunities to sell their 50/50 Cash Lottery Tickets on location. If you have an event or location you would like to host the CACAC at, please contact Jodie at [email protected] or call 587-272-2233.
About CACAC: The Central Alberta Child Advocacy Centre is a not-for-profit organization rooted in the protection and recovery of today's most innocent and vulnerable – our children. The Centre is comprised of a collective that is driven by the courage to support children, youth, and their families affected by abuse, enabling them to build enduring strength and overcome adversity.
We work in a collaborative partnership with the Central Region Children's Services, Alberta Health Services, Alberta Justice, Alberta Education, the Central Alberta Sexual Assault Support Centre and the RCMP. Together we harness our collective courage to provide children with supported recovery.
For more information on CACAC, please visit: centralalbertacac.ca