Looking Behind the Smoke and Mirrors
"Pay no attention to the man behind the curtains," says the Wizard in the 1939 classic film adapted from the Frank L. Baum masterpiece of entertainment and satire.
While seen primarily as a film for young people it has inspired sequels by Baum, and then later has spawned spoofs, pastiches and alternate views of entire books and the cast of characters.
The scene is near the climax of the film and as Toto, who has escaped from Dorothy, runs towards a curtain and pulls it back to reveal the Wizard who is speaking into a tube and controlling a distorted image.
"Pay no attention to the man behind the curtain," he says to the group who is watching.
Caught in his lies, he tells the story of how he came to Oz and became the Great Wizard.
If you look into the history of the film and the subsequent books it is apparent that the Wizard, Dorothy, Toto, Tin Man, Scarecrow and Lion are archetypes and represent more than they seem to be. The entire film is an allegory about power and greed and a dire warning that not all is as it seems.
Our modern history, our pandesent is beleaguered with the same problem.
Not all is as it seems.
We could discuss US politics with Qanon and the Main Stream Media at odds over perceptions and reality, but it would conclude nor solve no problem. Is Donald Trump the worst president ever or are the Democrats demons behind every Bush? Hmmm.
In Canada, we have a similar problem without a national information source that permeates society at all levels. It is factual that our Main Stream Media (CBC, CTV, Black Press and others) have been encouraged to be gentle with the Liberals and they certainly have been. 'Alternate' news organizations such as True North and the Rebel have traditionally been treated as personae non grata by the Liberals and until this month, by the ruling party in Alberta as well.
Yet, funded or not Main Stream Media do not have all the news sources and reports that reveal a different picture than 'sunny days' Justin wants us all to see.
Most Canadians would be surprised to know that there are lawsuits and court cases pending against Prime (Crime) Minister Justin Trudeau (and his cronies) on a number of levels and a number of charges that include corruption and deception on Covid 19 responses. There is also a motion that includes private copyright on a national law!
Super Lawyer Rocco Galati is suing the Canadian government, Trudeau, Federal and Provincial Health Ministers, and others in the first of its kind supreme court lawsuit. His argument is fact and research based and he asserts that the extreme COVID Measures that have now been proven to cause 14 to 1 more deaths than the actual virus!
Rebel News reporter, Ezra Levant has covered this story in a hard-hitting report at:
https://www.rebelnews.com/rocco_galatis_lockdown_lawsuit_ezra_levant_interviews_constitutional_lawyer_suing_trudeau_tam_john_tory_and_more
A secondary site, globalresearch.ca has interviewed Galati at:
https://www.globalresearch.ca/video-constitution-lawyer-rocco-galati-files-claim-against-government-covid-19-unlawful-acts/5718651
Just as many YouTube, Twitter and alternate news sources (NOT CONSPIRACY) have reported and documented, the Galati lawsuit has a long list of experts, data, and more to prove the case against the government.
Presently, a handful of countries including the United States and Germany have similar push back against extreme measures.
Secondly, Canadian Norman Traversy delivered a 192 page document to the US Embassy in Ottawa on July 1, 2020 alleging that Justin Trudeau is guilty of corruption in the S.N.C. Lavalin scandal at many levels, just as many of his cohorts in the Liberal Cabinet and sphere of influence. Previously, Donald Trump, the CIA and FBI were delivered copies and are now aware of the charges. According to the new USMCA agreement section 27.5, any leader charged with corruption can and will be investigated to the full extent of the law.
As of mid August, Traversy now has legal counsel for his legal action and as his website notes:
"We (Norman) has (have) served a letter to the Ethics Commissioner concerning Trudeau's obstruction of justice. We are piggybacking on the WE investigation, the Trudeau III report. We have CC'd President Trump and President Andres Manuel Lopez Obrador."
As reported by Traversy, extensive preparations for the Private Prosecution in the Ontario Court of Justice are ongoing with support growing quickly from all sectors of Canadian society.
"We will be able to add further charges to the motion once we are heard, and we will be adding MC IMC elements (Picton Pig Farm)," noted Traversy in an interview.
https://thephaser.com/2019/10/justin-trudeau-arrest-update-pickton-pig-farm-c_a/
While there are many sources for information on such activities in the United States and worldwide, Canadian sources are few and I defer to Norman Traversy who states the case best in his letter to President Trump and Mexican President Obrador that explains three separate allegations:
https://justiceforcanada.files.wordpress.com/2020/07/letter-to-trump_obrador-with-brief.pdf
All things considered, with a Crime Minister who is allegedly complicit in corruption of various sorts and the promotion of global corporation sponsored policy in Canada should not have the mandate to lead our country considering his demonstrated moral compass. I am embarrassed and ashamed of the morals of our leadership in our country.
May God have mercy on our souls if we re-elect this evil man.
Are We Ready For A Russian To Become NHL's Top Goal Scorer?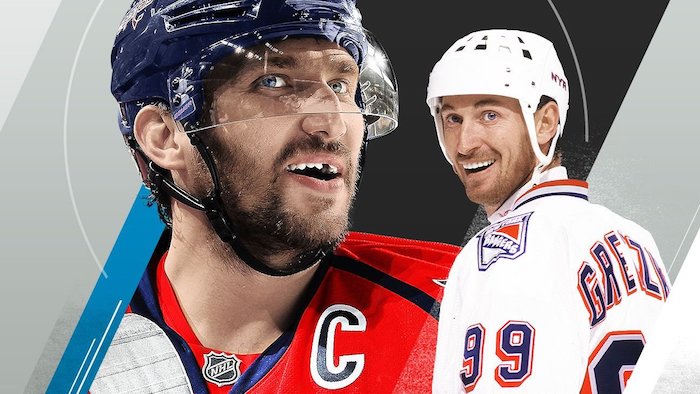 Sign up today for Not The Public Broadcaster newsletters. Hot takes and cool slants on sports and current affairs. Have the latest columns delivered to your mail box. Tell your friends to join, too. Always provocative, always independent.
With the grinding war in Ukraine showing no signs of ceasing and Biden-led sanctions doing nothing tangible to deter Vladimir Putin, Russia's image in the West has rarely been this low. So now might be a good time to ask if the NHL is prepared for a Russian to become the greatest goal scorer in league history.
As the league prepares for its annual draft on Thursday/ Friday, the top pick in the 2004 Draft is showing every sign that he will pass the game's greatest Canadians in goal scoring. Going into 2022-23, the 36-year-old Capitals star is just 21 goals behind the immortal Gordie Howe in second place and 114 back of Wayne Gretzky, the Prometheus of NHL scoring.
Wayne Gretzky. 894
2. Gordie Howe 801
3. Alex Ovechkin 780
Given good health Ovechkin will surpass Howe next season and probably leave Gretzky in his wake in four seasons. Even in a time of peace it will be interesting to see the public reaction in Canada and the U.S. to Ovechkin's passing No. 99. While the No.1 pick in 2005, Sidney Crosby, has had a squeaky clean image, The Great Eight has been a little salty for some folks.
He plays a game Howe would love, dispensing devastating hits as well as brilliant goals. His gap-toothed sneer has not always endeared him to many. Nor has his proximity to Putin himself. In November 2017, Ovechkin started a movement called PutinTeam in support of Putin during the 2018 Russian presidential election .
In recent times he's sought to have a foot in both camps. "I don't know what's happening out there. I know it's a hard situation, but it is what it is. You know, I play here, and this is my second home. I don't want to fight between two countries, because it's going to be a mess."
Too late on that front, Alex. Putin's naked aggression and Biden's desire to unseat him (he's endorsed assassination) have put the West on the brink of a war with nuclear potential. Few can say where the conflict is headed, except that it's highly unlikely the West will be surrendering its sons to the battlefield when NATO runs out of Ukrainians willing to die.
One thing is certain. As we point out in our book Inexact Science: the 6 Most Compelling Drafts in NHL History, Ovechkin put an end to the bias against Russians at the top of the NHL draft. While there had been Russian Hall of Fame selections in the middle to lower rounds of the draft (Sergei Fedorov, Pavel Bure, Sergei Zubov) Ovechkin's No. 1 overall was considered a risk at the time. He changed the equation.
"It began in 2004, when the Capitals selected Russian phenom Alex Ovechkin, maybe the greatest pure goal scorer the NHL has seen. A number one pick who has lived up to the billing of "generational player," Ovechkin maybe would have been even more widely hailed as that "Next One" had he developed under the intense hockey media spotlight of Canada, or North America in general.
Never before had an international player earned the kind of accolades Ovechkin received leading up to his draft year. After all, he was only the second Russian ever to go that high on draft day. But the fact he wasn't a Canadian kid may have tempered the headlines around "Ovie" and made some fans skeptical about his supposed wizardry.
He wasn't helped by how easily a stacked Team Canada had handled him and his Russians in the World Juniors of 2004 and 2005. In retrospect, "The Great 8" was actually undersold as a generational legend. But all of this made his majestic rookie season as a 20-year-old in 2005–06 more of a revelation than it would have been otherwise.
CAA agent J.P. Barry says that some resistance remains. "Even with Russian players, we've seen a hesitance in the past. A few teams have said to me, "Sorry, we just don't draft Russians. End of story." I know of several teams that did make that an internal memo. Some even said, "We can't take a Euro in the first three rounds!" I don't think there's any team that could say any of that anymore, though. Way back when, however, there were these unwritten internal policies that were just silly.
There was definitely a period there where teams didn't want to touch Russians, because they didn't feel that they could get them to come over. Sometimes they were teams impacted by something negative that happened in the past and let it change their course of action."
If Ovechkin didn't entirely smash the Russian stereotype then his countryman Evgeni Malkin, selected right behind Ovechkin in the 2004 draft, sealed the deal. (Ironically the two were rivals for a long time, only reconciling in recent years). Lifetime, Malkin has 444 goals and 702 assists in an injury-riddled career.
To the NHL's credit, it hasn't banned or sanctioned its Russian stars as some have done. The country's teams are banned from international soccer and hockey tournaments and the Paralympics. Russian tennis players Daniil Medvedev and Andrey Rublev (the top-2 ranked Russian male players) were barred from participating at Wimbledon. Many Russian artists have seen their concerts cancelled.
For now Ovechkin is walking a tight rope. He's called for peace without mentioning Russia or Ukraine directly. In May 2022, he reiterated his support for Putin, as well as retaining the Russian president on his Instagram profile photo. Much depends on the progress of the war, and how much Canada and the U.S. are drawn into the combat.
The best advice is probably to keep his head down and his politics to himself if he wants to be celebrated for passing Howe and Gretzky.
Bruce Dowbiggin @dowbboy is the editor of Not The Public Broadcaster (http://www.notthepublicbroadcaster.com). The best-selling author was nominated for the BBN Business Book award of 2020 for Personal Account with Tony Comper. A two-time winner of the Gemini Award as Canada's top television sports broadcaster, he's also a regular contributor to Sirius XM Canada Talks Ch. 167. His new book with his son Evan Inexact Science: The Six Most Compelling Draft Years In NHL History is now available on http://brucedowbigginbooks.ca/book-personalaccount.aspx
John Stossel on US Independence Day – Does The Constitution Need To Be Amended?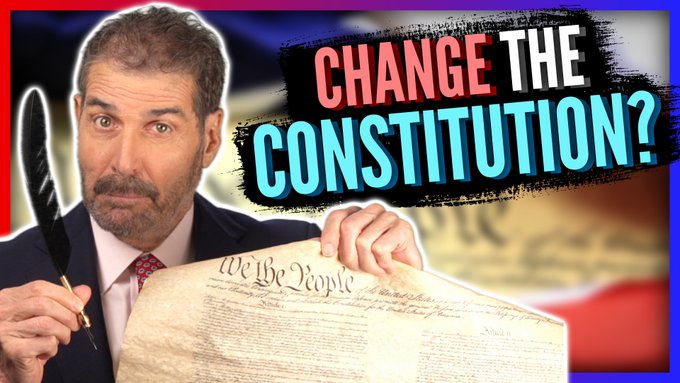 Should we change the Constitution?
But some of the most interesting answers came from strangers on the street.
John Stossel created Stossel TV to explain liberty and free markets to young people. Prior to Stossel TV he hosted a show on Fox Business and co-anchored ABC's primetime newsmagazine show, 20/20.
Stossel's economic programs have been adapted into teaching kits by a non-profit organization, "Stossel in the Classroom." High school teachers in American public schools now use the videos to help educate their students on economics and economic freedom. They are seen by more than 12 million students every year.
Stossel has received 19 Emmy Awards and has been honored five times for excellence in consumer reporting by the National Press Club. Other honors include the George Polk Award for Outstanding Local Reporting and the George Foster Peabody Award.
———— To make sure you see the new weekly video from Stossel TV, sign up here: https://www.johnstossel.com/#subscribe ————