Looking Behind the Smoke and Mirrors
"Pay no attention to the man behind the curtains," says the Wizard in the 1939 classic film adapted from the Frank L. Baum masterpiece of entertainment and satire.
While seen primarily as a film for young people it has inspired sequels by Baum, and then later has spawned spoofs, pastiches and alternate views of entire books and the cast of characters.
The scene is near the climax of the film and as Toto, who has escaped from Dorothy, runs towards a curtain and pulls it back to reveal the Wizard who is speaking into a tube and controlling a distorted image.
"Pay no attention to the man behind the curtain," he says to the group who is watching.
Caught in his lies, he tells the story of how he came to Oz and became the Great Wizard.
If you look into the history of the film and the subsequent books it is apparent that the Wizard, Dorothy, Toto, Tin Man, Scarecrow and Lion are archetypes and represent more than they seem to be.  The entire film is an allegory about power and greed and a dire warning that not all is as it seems.
Our modern history, our pandesent is beleaguered with the same problem.
Not all is as it seems.
We could discuss US politics with Qanon and the Main Stream Media at odds over perceptions and reality, but it would conclude nor solve no problem.  Is Donald Trump the worst president ever or are the Democrats demons behind every Bush?  Hmmm.
In Canada, we have a similar problem without a national information source that permeates society at all levels.  It is factual that our Main Stream Media (CBC, CTV, Black Press and others) have been encouraged to be gentle with the Liberals and they certainly have been.  'Alternate' news organizations such as True North and the Rebel have traditionally been treated as personae non grata by the Liberals and until this month, by the ruling party in Alberta as well.
Yet, funded or not Main Stream Media do not have all the news sources and reports that reveal a different picture than 'sunny days' Justin wants us all to see.
Most Canadians would be surprised to know that there are lawsuits and court cases pending against Prime (Crime) Minister Justin Trudeau (and his cronies) on a number of levels and a number of charges that include corruption and deception on Covid 19 responses.  There is also a motion that includes private copyright on a national law!
Super Lawyer Rocco Galati is suing the Canadian government, Trudeau, Federal and Provincial Health Ministers, and others in the first of its kind supreme court lawsuit.  His argument is fact and research based and he asserts that the extreme COVID Measures that have now been proven to cause 14 to 1 more deaths than the actual virus!
Rebel News reporter, Ezra Levant has covered this story in a hard-hitting report at:
https://www.rebelnews.com/rocco_galatis_lockdown_lawsuit_ezra_levant_interviews_constitutional_lawyer_suing_trudeau_tam_john_tory_and_more
A secondary site, globalresearch.ca has interviewed Galati at:
https://www.globalresearch.ca/video-constitution-lawyer-rocco-galati-files-claim-against-government-covid-19-unlawful-acts/5718651
Just as many YouTube, Twitter and alternate news sources (NOT CONSPIRACY) have reported and documented, the Galati lawsuit has a long list of experts, data, and more to prove the case against the government.
Presently, a handful of countries including the United States and Germany have similar push back against extreme measures.
Secondly, Canadian Norman Traversy delivered a 192 page document to the US Embassy in Ottawa on July 1, 2020 alleging that Justin Trudeau is guilty of  corruption in the S.N.C. Lavalin scandal at many levels, just as many of his cohorts in the Liberal Cabinet and sphere of influence.  Previously, Donald Trump, the CIA and FBI were delivered copies and are now aware of the charges.  According to the new USMCA agreement section 27.5, any leader charged with corruption can and will be investigated to the full extent of the law.
As of mid August, Traversy now has legal counsel for his legal action and as his website notes:
"We (Norman) has (have) served a letter to the Ethics Commissioner concerning Trudeau's obstruction of justice. We are piggybacking on the WE investigation, the Trudeau III report. We have CC'd President Trump and President Andres Manuel Lopez Obrador."
As reported by Traversy, extensive preparations for the Private Prosecution in the Ontario Court of Justice are ongoing with support growing quickly from all sectors of Canadian society.
"We will be able to add further charges to the motion once we are heard, and we will be adding MC IMC elements (Picton Pig Farm)," noted Traversy in an interview.
https://thephaser.com/2019/10/justin-trudeau-arrest-update-pickton-pig-farm-c_a/
While there are many sources for information on such activities in the United States and worldwide, Canadian sources are few and I defer to Norman Traversy who states the case best in his letter to President Trump and Mexican President Obrador that explains three separate allegations:
https://justiceforcanada.files.wordpress.com/2020/07/letter-to-trump_obrador-with-brief.pdf
All things considered, with a Crime Minister who is allegedly complicit in corruption of various sorts and the promotion of global corporation sponsored policy in Canada should not have the mandate to lead our country considering his demonstrated moral compass.  I am embarrassed and ashamed of the morals of our leadership in our country.
May God have mercy on our souls if we re-elect this evil man.
Are you an essential worker in the time of COVID?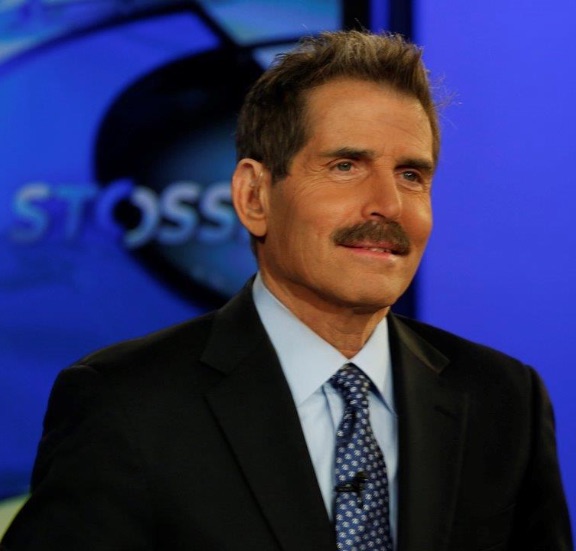 This is thought provoking article from 19 time Emmy Award winning journalist John Stossel.  You may be familiar with Stossel who spent decades with 20/20 and Good Morning America on ABC.
The Dallas Morning News called him "the most consistently thought- provoking TV reporter of our time." The Orlando Sentinel said "he has the gift for entertaining while saying something profound."
Stossel left television news to create Stossel TV.  He's hoping short videos and the freedom of not working for a network will help him educate young people in a way not possible when he worked with television news shows.  John Stossel started a non-profit to educate youth about the free market.  About 10 million students a year discuss liberty and free markets through Stossel in the Classroom.
While his weekly videos are both entertaining and informative, this particular video will certainly appeal to a much wider audience during the days of restricted businesses and higher unemployment due to the COVID19 crisis.

Open Letter to Central Albertans
Red Deer – Mountain View, AB
I spoke with an Alberta government official in mid-December 2020 re: the status of the proposed recovery community facility in Red Deer, as originally announced in mid-July 2020. I was informed that the project is bogged down in the bureaucratic process. The official hoped that there would be a public update prior to Christmas but this has yet to occur.
With that being said, I wanted to propose a project that I came across that may be beneficial for Red Deer and Central Alberta.
To my knowledge, the project originated in Albuquerque, New Mexico and is called "There's a Better Way". Please see this YouTube link for a short video on the project.
In a nutshell, the program aims at providing flexible work opportunities to those experiencing homelessness in order for them to earn some cash and be better connected with services. The ultimate goal of the program is to provide a base for which these individuals can move into permanent housing and full-time employment.
I truly feel that giving people the dignity of work makes an immense difference in their life. This is very evident in 2020-21 as many people have lost their jobs, their businesses and ultimately, their sense of purpose in life.
I have reached out to representatives from Safe Harbour, Turning Point and the Mustard Seed as I feel their involvement would be crucial. All three organizations expressed interest in pursuing a similar program for Red Deer. The major concerns they expressed in seeing this program get off the ground were twofold:
Funding for staff to facilitate the project along with funding to employ individuals through the program.

Partnership with the City of Red Deer to provide opportunities to complete manual labour tasks within the community. (cleaning up garbage, shovelling snow, etc.)
I reached out to the City of Red Deer (including the Mayor and all city councilors) along with Red Deer North and South MLAs on February 10, 2021 to discuss the merits of the program in light of the delays to the proposed recovery community facility. I have yet to receive a response.
For 2021, Red Deer City Council is recommending funding of $516,974 for Urban Encampment and Debris Cleanup on Public Lands. My initial thoughts were to see if the "There's a Better Way" program could be funded through an allocation of some of the funds earmarked for the rough sleeper and drug debris cleanup. Additionally, the program could be funded through private sector donations to the previously noted organizations. Amounts donated to these organizations would qualify for a donation tax credit regardless of whether the funds were donated personally or via your corporation.
If you, your organization or anyone you know feel that there would be an opportunity for a program such as this to operate within Red Deer, I would love to discuss this further with you.
Thank you in advance for your consideration in this matter.
Libertarian Party Candidate for Red Deer – Mountain View, AB