Looking Behind the Smoke and Mirrors
"Pay no attention to the man behind the curtains," says the Wizard in the 1939 classic film adapted from the Frank L. Baum masterpiece of entertainment and satire.
While seen primarily as a film for young people it has inspired sequels by Baum, and then later has spawned spoofs, pastiches and alternate views of entire books and the cast of characters.
The scene is near the climax of the film and as Toto, who has escaped from Dorothy, runs towards a curtain and pulls it back to reveal the Wizard who is speaking into a tube and controlling a distorted image.
"Pay no attention to the man behind the curtain," he says to the group who is watching.
Caught in his lies, he tells the story of how he came to Oz and became the Great Wizard.
If you look into the history of the film and the subsequent books it is apparent that the Wizard, Dorothy, Toto, Tin Man, Scarecrow and Lion are archetypes and represent more than they seem to be. The entire film is an allegory about power and greed and a dire warning that not all is as it seems.
Our modern history, our pandesent is beleaguered with the same problem.
Not all is as it seems.
We could discuss US politics with Qanon and the Main Stream Media at odds over perceptions and reality, but it would conclude nor solve no problem. Is Donald Trump the worst president ever or are the Democrats demons behind every Bush? Hmmm.
In Canada, we have a similar problem without a national information source that permeates society at all levels. It is factual that our Main Stream Media (CBC, CTV, Black Press and others) have been encouraged to be gentle with the Liberals and they certainly have been. 'Alternate' news organizations such as True North and the Rebel have traditionally been treated as personae non grata by the Liberals and until this month, by the ruling party in Alberta as well.
Yet, funded or not Main Stream Media do not have all the news sources and reports that reveal a different picture than 'sunny days' Justin wants us all to see.
Most Canadians would be surprised to know that there are lawsuits and court cases pending against Prime (Crime) Minister Justin Trudeau (and his cronies) on a number of levels and a number of charges that include corruption and deception on Covid 19 responses. There is also a motion that includes private copyright on a national law!
Super Lawyer Rocco Galati is suing the Canadian government, Trudeau, Federal and Provincial Health Ministers, and others in the first of its kind supreme court lawsuit. His argument is fact and research based and he asserts that the extreme COVID Measures that have now been proven to cause 14 to 1 more deaths than the actual virus!
Rebel News reporter, Ezra Levant has covered this story in a hard-hitting report at:
https://www.rebelnews.com/rocco_galatis_lockdown_lawsuit_ezra_levant_interviews_constitutional_lawyer_suing_trudeau_tam_john_tory_and_more
A secondary site, globalresearch.ca has interviewed Galati at:
https://www.globalresearch.ca/video-constitution-lawyer-rocco-galati-files-claim-against-government-covid-19-unlawful-acts/5718651
Just as many YouTube, Twitter and alternate news sources (NOT CONSPIRACY) have reported and documented, the Galati lawsuit has a long list of experts, data, and more to prove the case against the government.
Presently, a handful of countries including the United States and Germany have similar push back against extreme measures.
Secondly, Canadian Norman Traversy delivered a 192 page document to the US Embassy in Ottawa on July 1, 2020 alleging that Justin Trudeau is guilty of corruption in the S.N.C. Lavalin scandal at many levels, just as many of his cohorts in the Liberal Cabinet and sphere of influence. Previously, Donald Trump, the CIA and FBI were delivered copies and are now aware of the charges. According to the new USMCA agreement section 27.5, any leader charged with corruption can and will be investigated to the full extent of the law.
As of mid August, Traversy now has legal counsel for his legal action and as his website notes:
"We (Norman) has (have) served a letter to the Ethics Commissioner concerning Trudeau's obstruction of justice. We are piggybacking on the WE investigation, the Trudeau III report. We have CC'd President Trump and President Andres Manuel Lopez Obrador."
As reported by Traversy, extensive preparations for the Private Prosecution in the Ontario Court of Justice are ongoing with support growing quickly from all sectors of Canadian society.
"We will be able to add further charges to the motion once we are heard, and we will be adding MC IMC elements (Picton Pig Farm)," noted Traversy in an interview.
https://thephaser.com/2019/10/justin-trudeau-arrest-update-pickton-pig-farm-c_a/
While there are many sources for information on such activities in the United States and worldwide, Canadian sources are few and I defer to Norman Traversy who states the case best in his letter to President Trump and Mexican President Obrador that explains three separate allegations:
https://justiceforcanada.files.wordpress.com/2020/07/letter-to-trump_obrador-with-brief.pdf
All things considered, with a Crime Minister who is allegedly complicit in corruption of various sorts and the promotion of global corporation sponsored policy in Canada should not have the mandate to lead our country considering his demonstrated moral compass. I am embarrassed and ashamed of the morals of our leadership in our country.
May God have mercy on our souls if we re-elect this evil man.
Conservative leadership candidate argues Tamara Lich a political prisoner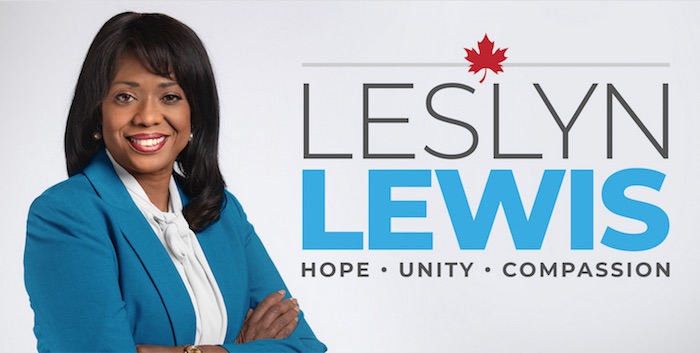 Article submitted by Leslyn Lewis
A political prisoner is defined as "a person imprisoned for their political beliefs and actions."
This definition begs the question of whether Trucker Convoy organizer Tamara Lich is a political prisoner.
In a previous letter, I outlined the fact that the first judge who detained Tamara was a former Liberal candidate, and the crown attorney who prosecuted Tamara had donated over $17,000 to the Liberal Party since 2013.
The fact that that we have to ask if Canada has political prisoners, speaks to the state of our declining democracy. But there seems to be no depth that Justin Trudeau and the Liberals will not sink to in order to control our thoughts, actions and even our democratic institutions.
We never imagined our government would invoke the Emergencies Act without exhausting existing options and without a request from law enforcement – but that happened.
We also never conceived that Canadians could be targeted for their political views, their property confiscated and their bank accounts frozen out of a political vendetta – but that too occurred in our democracy.
These events have sent tremors into the hearts of Canadians, some of whom have picked up and left this country out of fear that we are descending into a full-blown dictatorship. Some patriots I've met have even been put on a terrorist watch list just for attending the Freedom Convoy protest.
Tamara was recently released from jail after being arrested for allegedly breaching her bail conditions at a civil liberties awards gala event. Tamara, who is a 49-year-old Métis grandmother with no criminal record, spent 49 days in jail awaiting trial for charges stemming from her role as a Freedom Convoy organizer.
The Crown argued that she was a danger to the public and would likely reoffend, despite the fact that all of her charges were non-violent in nature.
In this extraordinary case, Tamara appeared before the court 5 times relating to bail conditions – [see the table summary of her case at the bottom of this email].
A Political Prisoner? Summary of the Evidence
Here are the facts leading up to Tamara's latest arrest and bail hearings:
Tamara's original bail conditions prohibited her from communicating with any convoy organizers EXCEPT in the presence of her lawyer or through her lawyer.
The alleged bail breach happened at a civil liberties awards gala where Tamara was receiving an award on June 16th, 2022; she was seen interacting with fellow convoy leader, Tom Marazzo. There were pictures and a video that showed her sitting at the same table as Mr. Marazzo and giving her acceptance speech. Upon returning to the table, she passes by Mr. Marazzo, touches his back and whispers something in his ear. The entire interaction lasted no more than 3 seconds. No breaches were related to the content of her speech.
An Ontario warrant for her arrest was issued on June 22nd. In an unorthodox move, on June 24th the Ottawa Crown Attorney extended the warrant to Canada-wide status so Tamara could be arrested in Alberta. However, still without a valid warrant that could be executed in Alberta, Tamara was still arrested by police in Medicine Hat on June 27th. The following day, the Crown in Alberta obtained a remand "to enable police in Ontario to get the warrant endorsed for arrest in Alberta. Two investigators in the homicide unit with the Ottawa Police Service, travelled to Alberta to execute the warrant once it had been endorsed for execution in Alberta" and they returned Tamara to Ontario.
In his ruling, Superior Court Justice Andrew Goodman found the Justice of the Peace who had previously denied Tamara bail had "overstated" the impact of the contact made between Tamara and Marazzo at the gala. Justice Goodman rejected the Justices of the Peace's conclusion that "vulnerable victims of the February freedom trucker convoy protest" would continue to live in fear of a "re-occurrence of the protests…".
Justice Goodman took issue with the Justice of the Peace's reliance upon an irrational fear. He stated:
"It is not reasonable to draw the inference that an interaction of less than three seconds in public at an awards ceremony as well as a group photograph and related, albeit brief contact giving rise to the potential for a breach of terms would reasonably cause such fear."
Justice Goodman emphasized the presumption of innocence that is entrenched in our Charter and noted that it is important not confuse bail with being on trial: "…whether or not the applicant participated in any criminal conduct will ultimately fall to be decided by a trial court."
Justice Goodman scolded the Justice of the Peace, he state that:
"I find that the Justice of the Peace's reasons suffer from erroneous conclusions of the relevant legal issues and he misapprehended the evidence when addressing the secondary and tertiary ground concerns. As the Justice of the Peace's decision is clearly inappropriate, the detention order must be set aside."
He also dismissed the concern that Tamara was a danger to the public – and noted that she abided by strict bail terms for 4 months, and she sought permission before attending the gala.
Justice Goodman echoed a previous bail decision by Justice Phillips stating:
"The bail process is not the forum to address the myriad of opinion or issues arising from Ms. Lich's or the Freedom Convoy's disruption of the public peace or behaviour or to advance a political or social position one way or the other. I also agree with Phillips J. that no court would ever seek to control the possession or manifestation of political views." (emphasis added)
The issue of public fear was raised in every bail hearing and also by the Justice of the Peace that oversaw the warrant. Justice Goodman reminds us of the importance of balancing fears with the presumption of innocence and upholding the Charter:
"In my opinion, a reasonable member of the community, informed of the principles of fundamental justice and Charter values and who appreciates the presumption of innocence and the constitutional right to reasonable bail would not view Ms. Lich's release with great shock and indignation."
The Verdict
So, the answer is yes. Tamara does meet the definition of a political prisoner – she was imprisoned for her political beliefs and actions. In fact, two agents of the court had Liberal ties and did not recuse themselves from Tamara's case. In addition, she was arrested in Alberta before a valid warrant in Alberta was issued. And, the grounds cited by the Justice of the Peace in denying her bail were clearly flawed.
Finally, two judges – Justice Phillips and Justice Goodman – made reference to the fact that people cannot be jailed because of their political beliefs. This was a clear sign that the Liberal political vendetta had infested our legal system, and it took two judges to call it out and bring balance back to the justice system and remind us all that "no court would ever seek to control the possession or manifestation of political views".
Sadly, over the past two years under COVID-19, Justin Trudeau and the Liberals have created an environment that has undermined our institutions for political gains. Under the guise of protecting people's health and safety, we have seen the erosion of our constitutional rights, and seen our justice system, law enforcement, health system and media weaponized to silence political opponents.
This environment normalized charging and disciplining doctors with dissenting opinions, charging pastors who held outdoor drive-in services for their church members, freezing bank accounts and confiscating property of protesters, publicly shaming and disclosing the addresses of people who donated to a democratic movement, and numerous other public character assassinations. This Liberal government even barred duly elected Members of Parliament from taking their seat in the House of Commons in the name of public health even though they knew that the vaccine did not prevent transmission of covid.
These dictatorial acts have dangerously eroded the foundations of our democracy and the rule of law. The Liberals penchant for weaponizing institutions to silence their political opponents is undermining the very pillars that should be holding society together.
Tamara Lich is just one example of what happens when government uses its power to control Canadians, to inflame hate and division and to infest independent institutions with political operatives.
The only solution to cure the fragility of our democracy is to have citizens of all political stripes acknowledge the dangerous course that we are on, and to have courageous leaders involve checks and balances that will compel institutional actors to publicly declare conflicts as well as amend the Emergencies Act to require a minimum of 2/3 of parliament to invoke it.
I am ready to do this. Are you with me?
Sincerely,
Force Play: The Vaccines And The Damage Done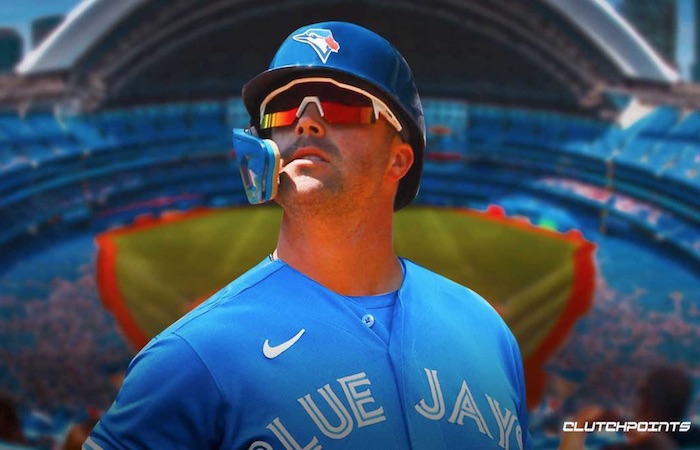 Sign up today for Not The Public Broadcaster newsletters. Hot takes/ cool slants on sports and current affairs. Have the latest columns delivered to your mail box. Tell your friends to join, too. Always provocative, always independent. https://share.hsforms.com/16edbhhC3TTKg6jAaRyP7rActsj5
Warning: This article could contain Covid-19 heresy. Readers are asked to take precautions. The Whit Merrifield crisis is over. The Toronto Blue Jays latest infield acquisition from Kansas City got a COVID-19 vaccine and can now play in his new team's home games. Provided he doesn't get COVID-19 all the same. Or have a freak heart problem. But we digress.
Canada has not allowed dozens of unvaccinated MLB players to play against the Blue Jays at Rogers Centre— including Merrifield when the Royals visited in July. (Similar bans affected unvaxed NBA and NHL players entering Canada.) But Merrifield wanted to play in the MLB postseason, so he relented to Trudeau's pressure and took the shot.
Merrifield's stubbornness mirrors how pig-headed Canada has been in employing its standard— vaccines uber alles— that clearly has little remaining basis in The Science®, if it ever did. Newly released documents obtained by former NY Times reporter Bari Weiss show that "in the days leading up to the implementation of the (Canadian) travel mandate, transportation officials were frantically looking for a rationale for it. They came up short."
Further, "no one in the 'COVID Recovery unit', which was responsible for enacting the policy, had any training in epidemiology or public health… instead, the director-general has a degree in literature." The real decision, said a member of the unit, came from above. "A senior official in the prime minister's Cabinet or possibly the prime minister himself had ordered COVID Recovery to impose the travel mandate… I'm not at liberty to disclose anything that is subject to cabinet confidence."
It's the same in the U.S. Food and Drug Administration documents newly obtained show the agency knew almost nothing about how well mRNA boosters might work when it okayed them. Or why travel lockdowns work. As we reported here in "Revise, Hide, Resubmit" White House Task Force member Deborah Birx simply lied to the the president about having evidence to prolong lockdowns. "We had to make these (moves) palatable to the administration by avoiding the obvious appearance of a full Italian lockdown… We were playing a game of chess in which the success of each move was predicated on the one before it."
Dilbert cartoonist/ social media star Scott Adams sums up the confusion of ordinary folks."Regarding vaccinations, people I don't trust say they have access to data I am not allowed to see, and because of that I should be concerned about the risks."
Not that it mattered in Whit Merrifield's case. It could have been 2020 as far as Health Canada is concerned. Even as we learn that multiple vaccinations do not prevent re-infection (POTUS Joe Biden is five shots in and sick again) or that the scientific evidence for vaccine efficacy was always missing, Justin Trudeau still stands like a Stalinist wall against revising earlier bans on the un-vaxxed.
What are the odds he'll revisit his Convoy-inducing policies? He only just relented on allowing Canadians to fly domestically without a vaccine. The PM himself goes maskless in Costa Rica, begging the question why he adheres to a liberal standard on holiday while the plebs— and baseball players— back home must obey his diktats on Covid prevention.
The Science®, people!! No jab, no journey to Canada's Blunderland. And No Talking!!
Maybe not. The vaccines have short-term benefits of six or eight weeks. After that Health Canada and the CDC claim they lessen the impact of the virus— but millions still get sick or die. That's nothing like the powers Health Canada and Trudeau attributed to them when rushing them into the market. Increasing evidence shows that the vax cures for Covid-19 and its variants might be worse than the virus. Millions getting the virus a second, third or fifth time belies those assurances. Or the threats of expulsion that accompanied them.
Estimates now suggest as many as 40,000 certified deaths worldwide may have resulted from "vaccine injuries". Meanwhile, five surveys of the American public, totalling over 2,500 people, show that while 4.4 percent of respondents reported that someone in their household had died from COVID-19; 8.9 percent said someone had died as a result of Covid vaccination.
What's going on here? Researcher/ author Alex Berenson notes that funeral giant Service Corporation is showing excess deaths persisting into year three of the pandemic. But not from Covid-19. "Smoking and obesity take decades to kill, and drinking usually takes a decade or more," says Berenson, who was banned from Twitter for Wrong Think. "Overdoses are way up and traffic accidents are higher too, but not nearly enough to account for the overall rise in deaths.
"Gee, I wonder what could be leading to all the excess non-Covid deaths we've suddenly seen in the last 12 months, not just in the United States but all over Western Europe and Australia too? Something definitely changed near the end of 2020, I just wish I could remember what…"
Lincoln National Insurance has reported a 63 percent increase in the rate of death claims for their customers. "The only new thing that's happened in 2021," says Baylor University cardiologist Dr. Peter McCullough, "is the Covid vaccine." The one that Trudeau insists you get or lose your job or liberty to travel.
Berenson notes another head scratcher. "The poor countries that avoided the mRNA shots have largely put Covid behind them, while wealthy countries navigate their fifth or sixth or seventh waves. (India: lots of people, no mRNA vaccines, no boosters, no second boosters, no super-special Omicron boosters, not so much Covid!)"
The previous antidote for believers in The Science® was banning or censoring this research. "California's Medical Board, has been extorting MDs not to speak out against actual COVID misinformation by labeling what we say as misinformation and threatening licenses to practice," says Dr. Jay Bhattacharya. "Docs just sued the medical board. Read the suit. Brilliant!"
The establishment in the person of globe-trotting/ no-masking Trudeau is making a bet on many levels that it can bluff through its agenda. It is testing social will. The results may prove bracing to those like Trudeau who presume authority for themselves as a right of his class.
Bruce Dowbiggin @dowbboy is the editor of Not The Public Broadcaster (http://www.notthepublicbroadcaster.com). A two-time winner of the Gemini Award as Canada's top television sports broadcaster, he's a regular contributor to Sirius XM Canada Talks Ch. 167. Inexact Science: The Six Most Compelling Draft YearsIn NHL History, , his new book with his son Evan, was voted the eighth best professional hockey book by bookauthority.org . His 2004 book Money Players was voted seventh best, and is available via http://brucedowbigginbooks.ca/book-personalaccount.aspx