Tim Hortons Smile Cookie Campaign bring in record haul for struggling young readers!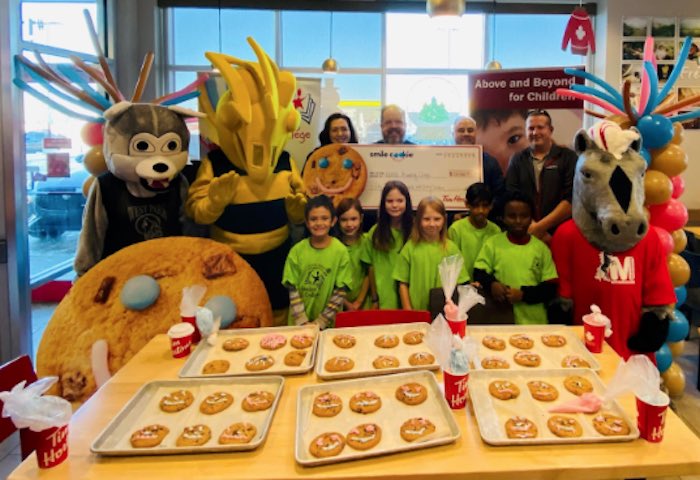 Our SMILE has never been bigger!
It took us a while to count ALL the money raised from the Tim Hortons Smile Cookie Campaign…and it's very impressive…..in fact, it's an all time record, and we couldn't be more grateful.
Today, we celebrated the presentation of the cheque from the 2022 Smile Cookie campaign, which took place in September.
Over the week-long campaign, Red Deerians ate 52,060 cookies. This means $52,060 has been raised to help struggling readers become readers of potential through Reading College, a project of the Foundation for Red Deer Public Schools.
Reading College, held in the month of July, provides students who already have reading gaps, an amazing summer experience that will not only develop their reading skills but more importantly, their interest and motivation in reading. Students leave the program with increased reading and writing abilities, and a solid foundation for future success in school and life. In its 11th year, more than 600 students have graduated from Reading College.
"The Smile Cookie Campaign is a great opportunity to raise awareness on the importance of literacy, it really does create life chances for students. Reading College is made possible through great support from our community and Tim Hortons – we could not operate it without this support," said Kristine Plastow, Foundation Board Chair. "We are so grateful to the community for buying Smile Cookies and supporting this fantastic program."
From September 19 – 25, Tim Hortons restaurant owners in Red Deer generously donated all proceeds from sales of a special smiling chocolate chunk cookie to support the Reading College program through The Foundation for Red Deer Public Schools. The $1 treat helps community programs across Canada in the cities where they are sold.
"On behalf of all restaurant owners and team members in Red Deer, I would like to thank our loyal guests for their generosity and support of the Smile Cookie campaign," said Tanya Doucette, Tim Hortons Restaurant Owner in Red Deer. "Tim Hortons is thrilled to support The Foundation for Red Deer Public Schools and Reading College which helps young readers develop the literacy skills they need to succeed."
Local moving company donating 101 moves to support vulnerable Canadians this holiday season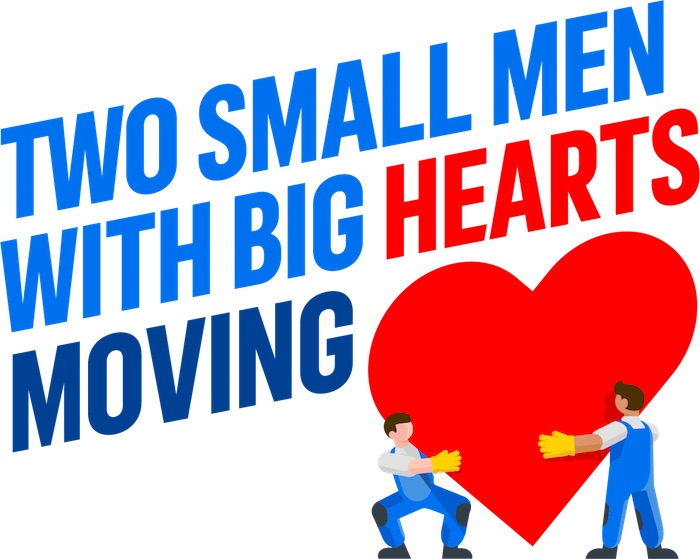 Submitted by Two Small Men with Big Hearts Moving
Two Small Men with Big Hearts Moving is moving joy, one community organization at a time
This holiday season, Two Small Men with Big Hearts Moving ("Two Small Men") is spreading joy, seeking to donate 101 moves to community organizations that support at-risk individuals. With inflation at an all-time high and the higher stresses that come with the holiday season and colder weather, Two Small Men is looking to give back to the local markets they operate in during this time of need. This marks the third year for this initiative, which Two Small Men was inspired to launch in 2020, following the hardships of COVID-19. The campaign has grown year-over-year, from 25 donated moves in 2020, to 80 moves in 2021, and now with a goal of 101 moves for 2022.
Two Small Men has a long history in Red Deer having supported the Red Deer Food Bank, Bridges Community Living, and the Alberta Motor Association in past years. They are also always actively searching for new community organizations to partner with to support with donated moving services.
This holiday season, Two Small Men will be helping organizations that support vulnerable communities with everything from moving mass amounts of food to local food banks, to supporting shelters with moving individuals into new homes, to moving toys for underprivileged children.
Two Small Men's community-first mindset is a key part of its identity. Written right into the name, it is a moving company with a big heart, that cares deeply about giving back. Two Small Men has developed a robust community giving program that supports a variety of non-profit and charitable organizations with in-kind moving services, donation collection initiatives, and other financial contributions. Each year, the business redirects 10 per cent of its annual profits to community giving and other charitable operations. In 2022, Two Small Men projects this will translate into a donation fund of $200,000, with the goal of growing to give $750,000 annually in the next 10 years.
"Moving people's possessions is our business, but the heart of what we do is really all about supporting the people who make up our communities," says Addison Parfeniuk, CEO, Two Small Men Big Hearts Moving. "We know that the winter season can be an especially challenging time for many people, and it is our hope that by partnering with local organizations such as the Red Deer Food Bank, we will be able to fill the real needs of real people in the Red Deer community."
Charitable and non-profit organizations are encouraged to submit their moving needs for consideration in this year's Season of Giving campaign.
About Two Small Men
Two Small Men with Big Hearts Moving is a Canadian moving company focused on supporting customers through every stage of their move, big or small. Founded in 1982, the company has 25 offices across the country with major operations in Calgary, Edmonton, Vancouver, Kelowna, and Winnipeg, and a fleet of more than 100 moving trucks. Committed to giving back to their communities, they donate 10 per cent of their profits each year to relevant charities and organizations that are serving the community.
Festival of Trees tickets are for sale now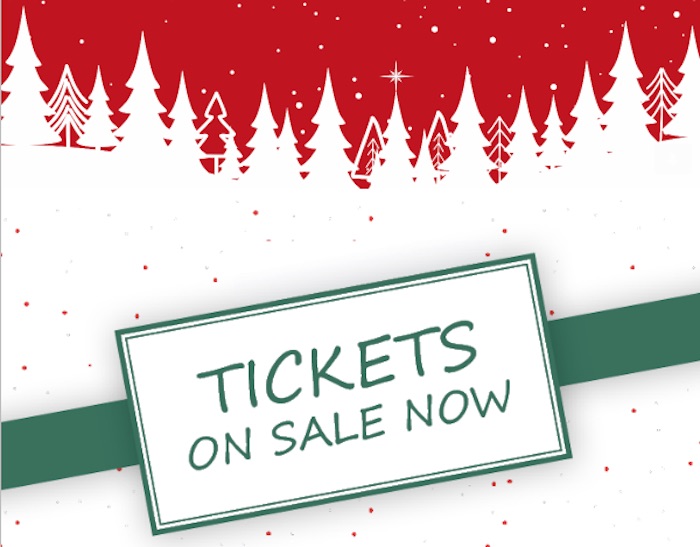 29th Annual Festival of Trees
It's time to experience the magic of Festival of Trees! Celebrate at Festival of Wines, be enchanted by Mistletoe Magic, and enjoy family fun at the all new Festival Pancake Breakfast.
For the last 28 years, Festival of Trees has raised funds for healthcare enhancements for the Red Deer Regional Hospital Centre and other health centres in Central Alberta.
2022: FUNDING THE INTENSIVE CARE AND CARDIAC CARE UNITS AT RED DEER REGIONAL HOSPITAL CENTRE.
As the only facility in Central Zone with Intensive Care and Coronary Care beds, Red Deer Hospital will be creating a permanent space for CCU and expanding its ICU beds by 8, for a total of 20 ICU beds. Our healthcare system needs more capacity, and this expansion is the first step in responding to the increased demand for high-quality care for patients in the ICU and CCU.
Cardiac enhancements and expansion of bed space have been a longstanding priority for our hospital, and Festival of Trees is thrilled to support the equipment needs in these new spaces by providing CPAP/BI-PAP machines, ultrasound systems, Glidescopes, and much more.
We're not just wines anymore!
Sample flavours from around the world. Local restaurants, fine wineries, craft beer brewers, and select distillers will all tempt you with some of their finest offerings.
Friday, November 25 | 7:00-11:00pm
Tickets $100 including gate admission | 18+
It has finally returned after a two-year absence! Get back to dining and dancing with your favourite girl with this magical evening of dinner and entertainment for fathers and daughters of all ages.
Daddies and daughters have been making this event a must-do Christmas tradition since 1998. This year we've got more fun and games than ever before.
Saturday, November 26 | 6:00-11:00pm
Tickets $125 including gate admission | All ages
NEW! Festival Pancake Breakfast
Grab a quick bite before you hit the Tree Room this year with a pancake breakfast for the whole family.
Pancakes, sausages, music, and a visit from Santa are all in store.
Sunday, November 27 | 10:00am-12:00pm
Tickets are $15 (13+), $10 (4-12), $5 (3 and under)
Includes gate admission | All ages