LISTEN: TSN's Ray Ferraro along with Kilimanjaro charity-climb participant Cory Clendenning
TSN's Ray Ferraro joins the boys… and brings it… like he always does. No sugar coating anything, AND we had a blast.
Also, Cory Clendenning is gonna climb Mount Kilimanjaro… why? It's for a great cause and he's footing the bill himself.
Plus, the usual BS from the guys.
Who are The OUTSIDERS?
The Outsiders are Edmonton media veterans Bryn Griffiths and Robin Brownlee. Together, they intend to bring us a different perspective on sports gained from decades inside the business. They've been around for a while, and both have rolodexes literally overflowing with the contacts of some amazing sports figures.
This is a new weekly sports podcast with a keen eye on the hottest topics of the week in Canada. Expect them to serve up some outstanding conversations with a sports luminaries new and old.
Above all, expect lots of opinions!
"NOT always right but willing to listen." – Bryn Griffiths
Bryn Griffiths and Robin Brownlee take a weekly look at the World of Sports from their unique perspective. Great guests. Outstanding conversation. Lots of opinion. NOT always right but willing to listen.
Edmonton council to ask province to support new centre to fight downtown crime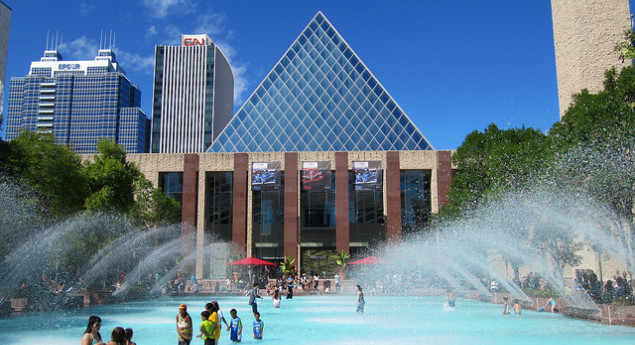 By Fakiha Baig in Edmonton
City council has voted unanimously to ask the government of Alberta to support the creation of a hub in Edmonton's Chinatown where social workers, firefighters and peace officers could work together to reduce crime.
City administration submitted a report to council Monday that describes the proposed Healthy Streets Operations Centre.
David Jones, who is with the city and presented the report, told councillors it would not be a traditional police station.
"The people who will see the benefits of this include Chinatown residents and businesses, but also people who are on the streets who are vulnerable and being preyed on by some of the criminal element," Jones said.
The creation of the centre is one of several actions the city has promised to address a spike in violent crime downtown, in nearby Chinatown and on the transit system.
Edmonton police officers have already increased their presence in problem areas.
In May, Justice Minister Tyler Shandro used his ministerial power to demand a report from the city on what is being done to get crime under control.
Mayor Amarjeet Sohi said during Monday's council meeting that the city has delivered with its plan for the centre and now it is time for the province to step up.
"Edmonton gets the lowest per-capita funding to support ending homelessness compared to seven other cities (in Alberta). I think it's really important that we ask the people whose inaction has caused harm to the community to be stepping up," Sohi said.
"Most of the violence in Chinatown is related to houselessness … and addictions causing a lot of harm to the community and to individuals. We're asking city taxpayers to pick up the pieces or pay for the consequences of lack of investment in health and lack of investment in housing."
Sohi added he gets the sense the province wants to help.
The provincial government did not immediately respond to a request for comment.
The report says the centre will operate seven days a week, 21 hours a day, and could cost up to $18.1 million over the next four years.
The city and Edmonton Police Service could partially support the centre and Jones said there have also been offers from different businesses in Chinatown to provide a building for the hub at no cost.
But council voted in favour of asking the provincial government to determine how it can provide mental health, housing and shelter support.
Sohi said he plans to engage with the province and will report back to council on Aug. 15.
Jones said to get the centre up and running by next summer, the city aims to hire four peace officer sergeants, 16 community peace officers, two community safety liaisons and three firefighters or fire prevention officers.
The report said community members asked for increased security in problem areas and that building a centre in "hot spots" can effectively reduce crime. Research cited in the report has also shown it wont displace violence to other areas.
"Studies have consistently found no noticeable displacement and, in some cases, a diffusion effect, meaning that hot-spot policing reduces crime in the areas adjacent to the hot spots as well."
Dr. Temitope Oriola, a criminology professor at the University of Alberta, said the hub model has been around for at least a decade in Canada and the centre is a good start.
"The real test is to ensure it is not too heavily tilted toward and reliant on policing," he said in a email.
"The approach needs to have law enforcement as one of several critical components with people, community revitalization and customized social service at the epicentre."
Oriola added the centre would be most effective in reducing crime if it also goes hand-in-hand with other initiatives in the city that address addictions issues and homelessness.
"Employment created should also focus on those most directly connected to Chinatown," he said.
This report by The Canadian Press was first published on July 4, 2022.
—
This story was produced with the financial assistance of the Meta and Canadian Press News Fellowship.
Missing 13-year-old Edmonton girl found alive in Oregon, 41-year-old man arrested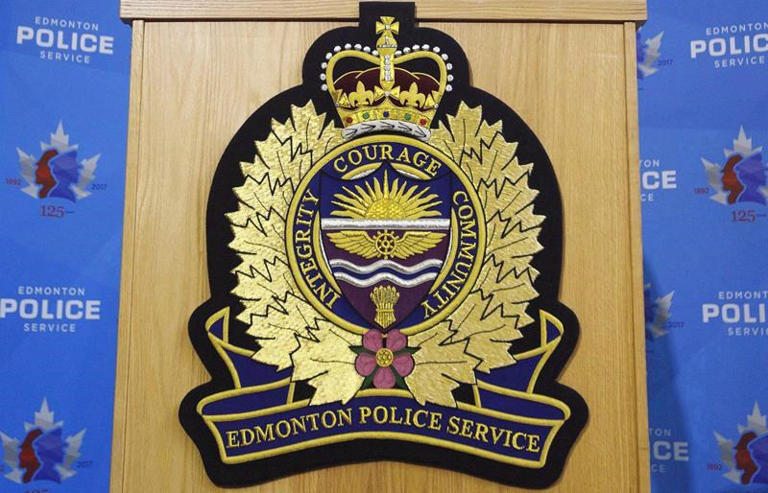 EDMONTON — Police say a 13-year-old Edmonton girl missing for more than a week has been found alive in the United States.
She was located following a week-long search that began when she was seen arriving at her junior high school but didn't show up for class.
Edmonton Police Insp. Brent Dahlseide says the girl, who was reported missing June 24, is currently in an Oregon hospital for a precautionary examination after being found safe in the state early Saturday morning.
Dahlseide says a 41-year-old Oregon man will be charged with child luring and is expected to face additional charges in Canada and the U.S.
He says Edmonton police received assistance from other agencies in Canada, as well as from the FBI and other police services in the U.S.
Dahlseide says it's believed the suspect came to Edmonton, but it's not yet clear how he initially made contact with the girl or how she crossed the U.S. border.
"We would be speculating to say they crossed the border together, but I do know that they were located together, again, in the U.S. once they gained entry," Dahlseide told reporters during an online news conference Saturday, noting he believed the two had been communicating online.
"I don't know how long they may have been in contact with one another. I do know that the reason we're going with a child-luring charge at this point is that it's one we can support because of some of the online history."
Photos of the girl have appeared on billboards and posters across Alberta this past week asking people to be on the lookout for her and contact police with tips.
Dahlseide said an Amber Alert was not issued because investigators lacked a description of a suspect or a suspect vehicle. He said police got that information on Friday and were drafting the alert that afternoon when they learned from Canada Border Services the suspect had crossed into the U.S.
At that point the suspect was no longer in Canadian jurisdiction, Dahlseide explained, which is another criteria for an Amber Alert. He said they made a deduction about where the suspect was going and alerted authorities on the U.S. side.
Dahlseide said he believed the arrest was made outside Gladstone, Oregon, just south of Portland, away from the suspect's residence. He said the suspect's name would not be released until charges are formally laid.
He said the girl's family were informed early Saturday she'd been found safe and they are making arrangements to bring her home.
"I'm sure we likely woke them up, showing up at their door so early," Dahlseide said.
Canadian investigators have not had a chance to speak with the girl or the suspect yet, Dahlseide said, and other questions remain.
He said investigators believe the suspect was in Mission, B.C. for three to four days, so they'll be asking RCMP there to speak to people who may have seen him or the girl during that time. The FBI will also be able to help supply bank or credit card information to piece together the suspect's movements, he said.
This report by The Canadian Press was first published July 2, 2022
Rob Drinkwater, The Canadian Press