Hang on tight Red Deer! Here's how you can get involved in the 2019 Canadian Finals Rodeo!!
The 46th Canadian Finals Rodeo is less than a month away
Hang on tight, Red Deer.
Get ready for a Community, Untamed!
Get involved with the 46th Canadian Finals Rodeo and help showcase Red Deer's down-home hospitality.
CFR and the events that surround it connects people with an untamed way of life, through high-stakes action, compelling competitors, and wild celebrations. This fall, over 43,000 CFR guests will be here in Red Deer for a good time, but not a long time. Let's make them feel welcome during their stay in our Community, Untamed!
From October 29 – November 3, dress up your business, create a promotion or host an off-site event for community members and rodeo goers to enjoy! Think Chili Cook-Offs, Pancake Breakfasts, Pub Trivia Nights, or any other off-site event that engages our Rodeo fans.
In return for showing your CFR pride, you will receive a CFR Ambassador Package that includes:
CFR 46 Collectable Posters

CFR 46 Postcards

Event listing on cfrreddeer.ca, with over 8500 impressions per week.

2 mentions on any of the official CFR Red Deer social media accountspotentially reaching over 9,400 of our online community members.

1 Facebook event, co-hosted by CFR Red Deer. In 2018, CFR Facebook events reached over 150K Facebook users; leverage our 4800+ Facebook followers in addition to your own!
Click here to learn more about being part of our Community, Untamed.
Fill Your Boots with good feels.Rodeo is built on community. As a community, we not only celebrate our successes together, but we support each other when times get tough. At the Canadian Finals Rodeo, we are focused on giving back wherever we can, and this year we need your help!
With the weather getting colder and the days getting shorter, those without a home will face challenges this winter that many of us will never know. Socks are among the top requested items at housing shelters around the world, so we've partnered with our friends at The Mustard Seed to give back to the people who need it most.
During CFR week, everyone can do their part by donating a pair of new, unused socks as part of our new Fill Your Boots initiative! CFR Ambassadors can help by holding space for a collection vessel in their business.
Branded socks, courtesy of Lammles, will also be available for purchase on-site at the Official CFR Merchandise Shop within the CFR Trade Show. Help us ensure the comfort of our community's most vulnerable this winter! For more information and donation details, visit cfrreddeer.ca.
Volunteer at CFR 46.
The Canadian Finals Rodeo Returns to Westerner Park this fall and we are seeking volunteers to help support this national event. The CFR has a long history of valuing volunteer efforts and we are now recruiting for multiple roles.
If you are interested in being a part of CFR46 visit
http://www.cfrreddeer.ca/volunteer/and fill out an application form!
Become a Rodeo Insider!
By subscribing as a Rodeo Insider, you'll be the first to know about fresh announcements, entertainment and more surrounding #CFR46.
This fall, the Canadian Finals Rodeo is set to return to Westerner Park in Red Deer, Alberta from October 29 – November 3, 2019. The six-day event brings together the very best athletes and fans from across the nation to witness champions competing for the highest honours in Canadian rodeo!
CFR performance tickets are available now!
Judge sides with Enbridge Inc. in Michigan's latest effort to halt Line 5 pipeline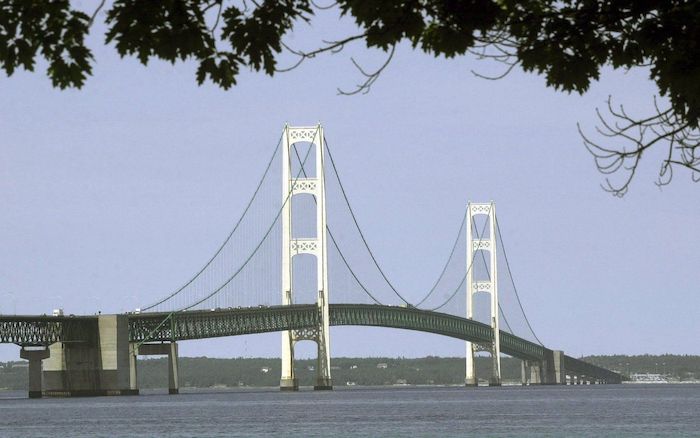 A judge in Michigan has ruled in favour of Enbridge Inc. in the company's long-running dispute with the state over the Line 5 cross-border pipeline.
In her ruling, Judge Janet Neff says the case belongs in federal court — a blow to Michigan Gov. Gretchen Whitmer's bid to shut down the pipeline.
It's the second time in nine months that Neff has sided with Enbridge on the question of jurisdiction.
Whitmer has been trying since November 2020 to shut down Line 5 for fear of a spill in the Straits of Mackinac, where the pipeline crosses the Great Lakes.
Proponents, including Canada's federal government, call Line 5 a vital and indispensable source of energy for Ontario, Quebec and several Midwestern states.
Environmental activists fear an anchor strike or technical failure could trigger a catastrophe in one of the area's most important watersheds.
This report by The Canadian Press was first published Aug. 18, 2022.
Reports: Flames closing in on signing UFA forward Nazem Kadri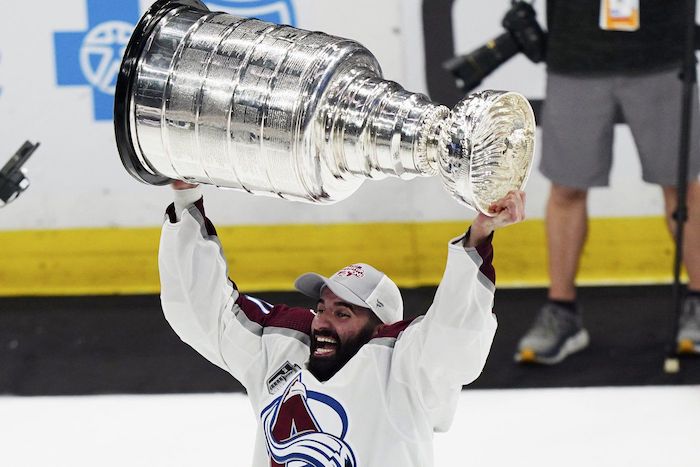 The Calgary Flames are closing in on a deal to sign unrestricted free agent Nazem Kadri, according to multiple media reports.
Sportsnet reported the deal is for seven years at US$7 million per season.
The Flames, according to Sportsnet and TSN, are moving forward Sean Monahan to the Montreal Canadiens to create salary cap space for Kadri's contract. Details of that trade have not been released.
The 32-year-old Kadri was one of the biggest names available in free agency after an All-Star season with Colorado that ended with the Avalanche winning the Stanley Cup.
Kadri had 87 points (28 goals, 59 assists) in 71 games for the Avalanche in 2021-22.
He added 15 points (seven goals, eight assists) in 16 playoff games, including the overtime winner in Game 4 of the Stanley Cup final against Tampa Bay. That was his return to action after being injured in Game 3 of the Western Conference final after being hit from behind by Edmonton forward Evander Kane.
Kadri's signing would be the latest chapter of a chaotic off-season for the Flames.
Calgary lost leading scorer and Hart Trophy candidate Johnny Gaudreau to the Columbus Blue Jackets early in free agency, then was informed that star forward Matt Tkachuk would not sign a contract extension after the upcoming season.
The Flames dealt Tkachuk to Florida for a package that included forward Jonathan Huberdeau, who had 115 points last season, and defenceman Mackenzie Weegar.
The Flames then locked up Huberdeau long-term with an eight-year, US$84-million contract extension.
Monahan, selected sixth overall by the Flames in the 2013 NHL Entry Draft, has played nine seasons in Calgary. The three-time 30-goal scorer tallied just eight goals and 15 assists for 23 points in 65 games last season.
This report by The Canadian Press was first published Aug. 18, 222.