Edmonton's connection to the defection of Baltimore Orioles' superstar Jose Iglesias
Here's the simplest possible message for all and any who are bothered by the realization that the real world has interfered with the world of sport, so often described with great accuracy as "the world's playpen" — it has happened before and surely will happen again.
For many, the most dismal example of politics destroying a major sports event is the 1936 Olympics, when Adolf Hitler's prejudices were on open display. Memory of the brilliant sprinting by Black American Jesse Owens during those Games stands as civilized society's best-known antidote to such critics of what now is identified as "social justice."
In some ways Alberta is central to this debate: strong statements were made in support of Black Lives Master by players in the anti-Covid bubble designed to keep them healthy enough in Edmonton to complete the NHL's first-ever late summer Stanley Cup playoffs at Rexall Place.
The international response, pro and con, will continue for some time, close observers predict.
"…. (Castro) was really angry. He was loud."
It surprised me during the weekend to recall that a hubbub, but smaller, touched international baseball in 2008, when 18-year-old Cuban infielder Jose Iglesias defected from his national team during the world junior baseball championships in  Edmonton's North Saskatchewan River Valley. The memory was triggered by coincidence: Iglesias showed on television as a member of the Baltimore Orioles in a series against the Toronto Blue Jays.
That world championship was one of several conducted in Edmonton by a group of volunteers headed by the late alderman, Ron Hayter. There was immediate evidence that the shortstop with excellent defensive skills was important in his nation: Premier Fidel Castro called personally to object..
Longtime Edmonton resident Don Clark of Edmonton has spoken often of the experience. He wound up taking a long-distance call initially intended for Hayter.
"I only got on the phone because Ron wasn't around," Clark said. "At first, I didn't know who I was talking to, but soon it got pretty clear.  There was nothing any of us could do. They were gone."
Smiling at the discomfort of that distant moment, Clark recalled the sound of Premier Castro's voice.
"There's no doubt he was really angry. He was loud."
Years later, in an interview with a Detroit newspaper, Iglesias explained the departure from team headquarters on the University of Alberta campus. During a stretch of about two hours when the team was not under direct supervision, "We just got up and walked out."
At the time, Iglesias spoke no English.
"It was tough. Really tough. I had no family. No friends. I just wanted to do what I loved: play baseball."
He signed a big-league deal with the Boston Red Sox in 2009 and made the all-rookie team before signing his current $3-million one-year deal with Baltimore. He  also played with the Cincinnati Reds and Detroit Tigers. With Detroit, he signed long-term contract for about $6 million a year.
Major League Baseball lists 32 active players as defectors from Cuba, including promising Toronto outfielder Lourdes Gurriel, New York Yankees pitcher Aroldis Chapman and other stars.
Read more of John's stories here.
Canadian women's hockey team to play B.C. Junior A men as part of Olympic prep
CALGARY — Canada's women's hockey team will play a pair of games against male Junior A teams in B.C. next month.
The national women's team, currently centralized in Calgary to prepare for the 2022 Winter Olympics, will travel to face the Trail Smoke Eaters on Oct. 4 and the Cranbrook Bucks on Oct. 5.
Canada is coming off winning a women's world championship Aug. 31 in Calgary, where the host country edged the United States in overtime for gold.
Twenty-six skaters are trying out for 20 spots on the Olympic roster.
Three goaltenders have already been named to the Beijing-bound side: Ann-Renée Desbiens, Emerance Maschmeyer and Kristen Campbell.
The women are accustomed to a regular slate of games against male midget triple-A clubs as part of their Olympic prep, but games against Junior A teams are more rare.
Goaltender Shannon Szabados made 52 saves in Canada's 3-2 win over the AJHL's Calgary Canucks on Dec. 5, 2009.
Canada split a pair of Maritime Junior Hockey League games in September of 2019, when the women lost 4-2 to the Valley Wildcats and downed the Pictou County Crushers 4-1.
"We are grateful to both Trail and Cranbrook for their willingness to be part of our training as we start our season," said Gina Kingsbury, Hockey Canada director of operations for the national women's teams, in a statement Monday.
"The level of competition we expect to face is crucial in our journey and we look forward to showcasing our athletes to hockey fans in both communities."
Fans can buy tickets and attend both games subject to meeting B.C.'s COVID-19 requirements.
This report by The Canadian Press was first published Sept. 20, 2021.
The Canadian Press
Arrested for double murder of Hinto woman and her toddler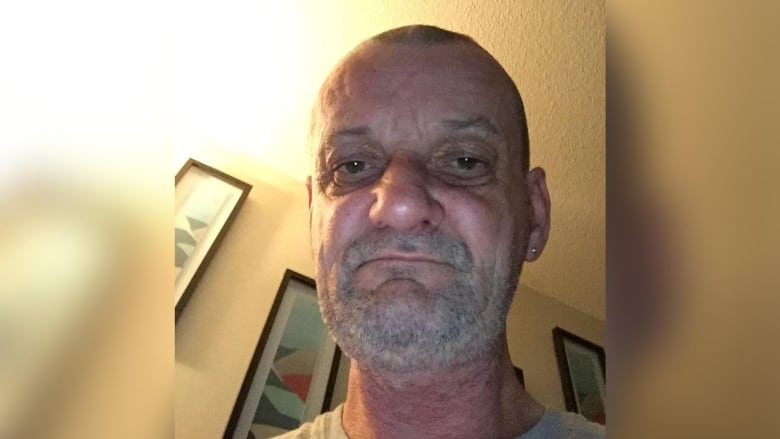 News Release from Alberta RCMP
Alberta RCMP Major Crimes Unit investigating double homicide in Hinton
Alberta RCMP Major Crimes have now laid charges in relation to a double homicide in Hinton.
Robert Keith Major (age 53) from Hinton, has been charged with two counts of 2nd degree murder and 1 count of indignity to human remains. He has been remanded into custody and is scheduled to make his first court appearance on Tuesday, September 21, 2021 at 10:00 am in Edson Provincial Court.
Investigators have learned that Robert Major lived in the same apartment complex as the 24-year-old female victim and her 16-month-old child. No other connection has been identified by between the victims and the perpetrator and police are not seeking any other suspects in this case.
Autopsies are taking place at the Edmonton Medical Examiners office today, September 18 and tomorrow, September 19, 2021. While no other suspects are being sought, the investigation into these homicides is ongoing and anyone with information is asked to contact the Hinton RCMP at (780)865-2455 or Crimestoppers, 1-800-222-8477 (TIPS), online at www.P3Tips.com or by using the "P3 Tips" app available through the Apple App or Google Play Store.
This tragic loss of life is incredibly difficult for all involved, especially the family of the victims. The family has asked for privacy to grieve at this time and of respect for the wishes of the family, the names of the deceased will not be released by the RCMP.
BACKGROUND 
Alberta RCMP Major Crimes Unit investigating double homicide in Hinton
On Sept. 16, 2021, at approximately 6 p.m., Hinton RCMP responded to a report of a missing 24-year-old female and her 16-month-old toddler who were last seen in Hinton.
Hinton RCMP, along with the assistance of Alberta RCMP Major Crimes, have been investigating this occurrence. The investigation is ongoing in the Hinton area and RCMP can now confirm that both the mother and her child have since been located deceased.
On Sept. 17, 2021, Alberta RCMP Major Crimes arrested a 53-year-old male in Hinton, in relation to this investigation. He remains in custody at this time.
There is no risk to the public at this time.
Further information will be provided when it becomes available.