5 Ways You Can Get Involved in Crime Prevention
This article is provided by the Central Alberta Crime Prevention Centre.
If you are already familiar with the Centre, scroll down to the bottom for the 5 WAYS,
but we thought you might want to know a bit about the Centre first
Did you know that Red Deer has a Crime Prevention Centre?
Since 2012, the Central Alberta Crime Prevention Centre (CACPC) has been engaging, educating, and empowering residents and businesses to promote and sustain community safety. CACPC is unique in North America because we are the only Crime Prevention Centre who partners with five (5) other crime prevention organizations including the Alberta Provincial Rural Crime Watch Association, Citizens on Patrol, Crime Stoppers, MADD (Mothers Against Drunk Driving) and Neighbourhood Watch.
How does the Central Alberta Crime Prevention Centre help in preventing crime?
Our primary role is to provide education to residents and businesses about how they can protect themselves against crime. We attend and initiate many connecting events where we hand out free Crime Prevention Packages that contain valuable information and resources from us and our partners. We provide CPTED (Crime Prevention Through Environmental Design) reviews for residents and business experiencing crime issues and give them practical ideas on how to "target harden" their properties. We also provide basic and advanced CPTED training, twice per year, with instructors who have their Professional CPTED Designations for those in law enforcement or security, urban or rural planners, councilors, building or fire inspectors, property managers, business owners, and those interested in crime prevention would benefit from this training.
CPTED is based on the premise that "the proper design and effective use of the
built environment can lead to a reduction in the incidence and fear of crime, and an improvement in the quality of life".
Does CACPC work with the RCMP?
Definitely! We work in conjunction primarily with the Community Policing division of the RCMP. We support them and they support us. The Centre works with the RCMP to educate residents or businesses about crime prevention. Sometimes we are dropping off crime prevention packages. Sometimes we are connecting with the Community Association for that neighbourhood to put on a crime prevention presentation or doing a "pop-up" information booth or BBQ in a neighbourhood. Sometimes we are cleaning graffiti. And sometimes we go out with RCMP members to perform a CPTED review on properties to give crime prevention suggestions to the property owners.
How is the CACPC funded?
The CACPC is a registered non-profit charity. We receive a portion of our funding form the City of Red Deer as part of their commitment to community safety. However, we need to raise a significant portion of our budget in order to keep operating. We do this primarily through fundraising events such as our Pub Night and Charity Checkstop ("Coats for Kids & Cash for Crime Prevention") in October and our Touch-A-Truck event in May, our new FundScrip gift card program, and other fundraising events including raffles and BBQ's.
5 WAYS To Get Involved in Crime Prevention
Educate Yourself! Please feel free to drop by the Centre and pick up a FREE crime prevention package for yourself and your friends and/or neighbours. You can also check out resources and information on the CACPC website and the Crime Prevention ideas on the City of Red Deer's website. The more you understand about how to make your property less attractive to the criminal, the better!

Get to Know your neighbours! Did you know that the #1 crime prevention tool is knowing your neighbours? It's not always easy to meet our neighbours, so here are 3 ways to get to know your neighbours: 1) Become a Block Captain with Neighbourhood Watch. It's easy! You will be responsible for getting to know 8 of your neighbours (one on each side of your home, 3 behind you and 3 in front of you) and watch out for each other, reporting suspicious activity to the RCMP (via the non-emergency line 403-343-5575), and keeping those 8 neighbours aware of any issues of crime in your neighbourhood. 2) Join your Community Association. If your neighbourhood doesn't have one, you might consider getting some of your neighbours together and starting one. 3) Join an online community for your neighbourhood, like Next Door. Nextdoor is the world's largest social network for the neighborhood and completely FREE to join. Nextdoor enables truly local conversations that empower neighbors to build stronger and safer communities. Neighbour are using Nextdoor to recommend a house painter, spread the word about a lost dog, organize a Neighbourhood Watch group or quickly get the word out about a break-in, share information during a natural disaster, find a new home for an outgrown bike and much more! There are also a number of Red Deer community association and crime watch pages on Facebook you can participate in social media.
Support Crime Prevention with your Time! The Central Alberta Crime Prevention Centre has a number of event-based (short shift) opportunities to volunteer with us. For more information about our volunteer opportunities, you can visit our website, or check out VolunteerConnector.org. You also might be interested in joining Citizens on Patrol (COP). The main goal of the Citizens on Patrol Program is to be on the look-out for any suspicious or criminal activity, to record this activity and, where appropriate, to report such activities to the police. COP members act as additional "eyes and ears" for their community and the police, which assists in reducing crime. All Red Deer COP members receive training from and work with the RCMP.
Support Crime Prevention with your Money! Many people are unable to volunteer but can provide support through donations, buying gift cards through us, sponsorships, or by attending our fundraising events. To donate to the Central Alberta Crime Prevention Centre, click HERE. You will receive a tax receipt for your donation.
Be a Positive Force in Our Community! When people are empowered, they feel less like victims. So, if you are educated and actively participating in crime prevention by completing target hardening measures for your property, are getting to know your neighbours, and donating your time or money, you are contributing to the solution and therefore will feel empowered! And people that are empowered, are more positive. And, when our friends complain about the crime problem in Red Deer, we can suggest how they can too get involved in crime prevention.
Local moving company donating 101 moves to support vulnerable Canadians this holiday season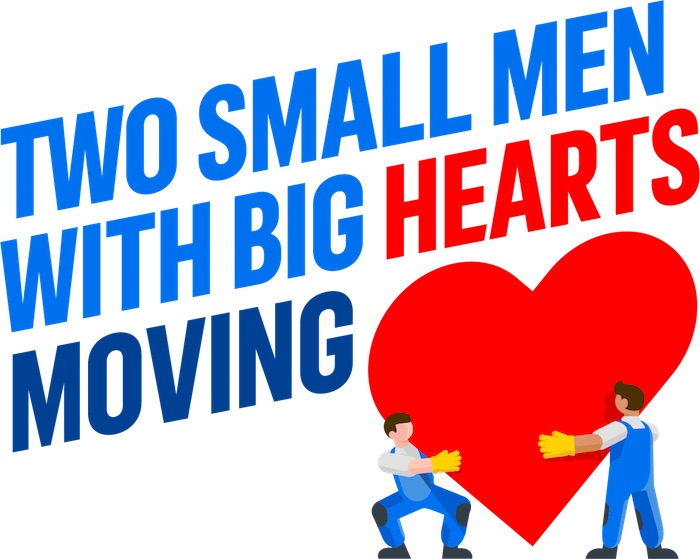 Submitted by Two Small Men with Big Hearts Moving
Two Small Men with Big Hearts Moving is moving joy, one community organization at a time
This holiday season, Two Small Men with Big Hearts Moving ("Two Small Men") is spreading joy, seeking to donate 101 moves to community organizations that support at-risk individuals. With inflation at an all-time high and the higher stresses that come with the holiday season and colder weather, Two Small Men is looking to give back to the local markets they operate in during this time of need. This marks the third year for this initiative, which Two Small Men was inspired to launch in 2020, following the hardships of COVID-19. The campaign has grown year-over-year, from 25 donated moves in 2020, to 80 moves in 2021, and now with a goal of 101 moves for 2022.
Two Small Men has a long history in Red Deer having supported the Red Deer Food Bank, Bridges Community Living, and the Alberta Motor Association in past years. They are also always actively searching for new community organizations to partner with to support with donated moving services.
This holiday season, Two Small Men will be helping organizations that support vulnerable communities with everything from moving mass amounts of food to local food banks, to supporting shelters with moving individuals into new homes, to moving toys for underprivileged children.
Two Small Men's community-first mindset is a key part of its identity. Written right into the name, it is a moving company with a big heart, that cares deeply about giving back. Two Small Men has developed a robust community giving program that supports a variety of non-profit and charitable organizations with in-kind moving services, donation collection initiatives, and other financial contributions. Each year, the business redirects 10 per cent of its annual profits to community giving and other charitable operations. In 2022, Two Small Men projects this will translate into a donation fund of $200,000, with the goal of growing to give $750,000 annually in the next 10 years.
"Moving people's possessions is our business, but the heart of what we do is really all about supporting the people who make up our communities," says Addison Parfeniuk, CEO, Two Small Men Big Hearts Moving. "We know that the winter season can be an especially challenging time for many people, and it is our hope that by partnering with local organizations such as the Red Deer Food Bank, we will be able to fill the real needs of real people in the Red Deer community."
Charitable and non-profit organizations are encouraged to submit their moving needs for consideration in this year's Season of Giving campaign.
About Two Small Men
Two Small Men with Big Hearts Moving is a Canadian moving company focused on supporting customers through every stage of their move, big or small. Founded in 1982, the company has 25 offices across the country with major operations in Calgary, Edmonton, Vancouver, Kelowna, and Winnipeg, and a fleet of more than 100 moving trucks. Committed to giving back to their communities, they donate 10 per cent of their profits each year to relevant charities and organizations that are serving the community.
Festival of Trees tickets are for sale now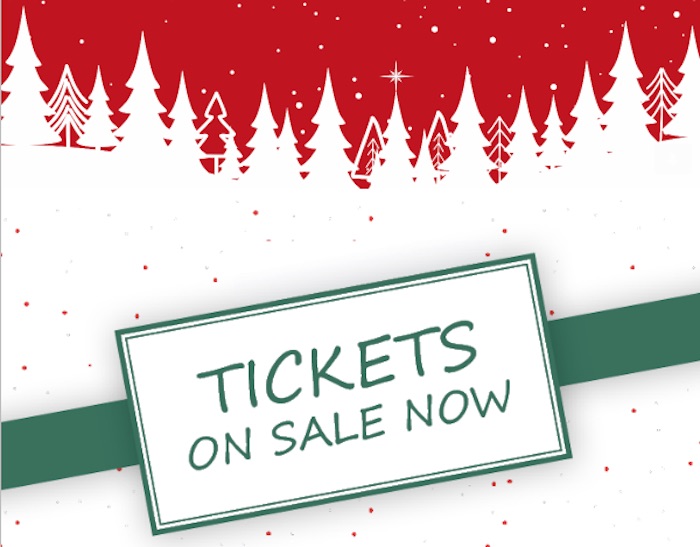 29th Annual Festival of Trees
It's time to experience the magic of Festival of Trees! Celebrate at Festival of Wines, be enchanted by Mistletoe Magic, and enjoy family fun at the all new Festival Pancake Breakfast.
For the last 28 years, Festival of Trees has raised funds for healthcare enhancements for the Red Deer Regional Hospital Centre and other health centres in Central Alberta.
2022: FUNDING THE INTENSIVE CARE AND CARDIAC CARE UNITS AT RED DEER REGIONAL HOSPITAL CENTRE.
As the only facility in Central Zone with Intensive Care and Coronary Care beds, Red Deer Hospital will be creating a permanent space for CCU and expanding its ICU beds by 8, for a total of 20 ICU beds. Our healthcare system needs more capacity, and this expansion is the first step in responding to the increased demand for high-quality care for patients in the ICU and CCU.
Cardiac enhancements and expansion of bed space have been a longstanding priority for our hospital, and Festival of Trees is thrilled to support the equipment needs in these new spaces by providing CPAP/BI-PAP machines, ultrasound systems, Glidescopes, and much more.
We're not just wines anymore!
Sample flavours from around the world. Local restaurants, fine wineries, craft beer brewers, and select distillers will all tempt you with some of their finest offerings.
Friday, November 25 | 7:00-11:00pm
Tickets $100 including gate admission | 18+
It has finally returned after a two-year absence! Get back to dining and dancing with your favourite girl with this magical evening of dinner and entertainment for fathers and daughters of all ages.
Daddies and daughters have been making this event a must-do Christmas tradition since 1998. This year we've got more fun and games than ever before.
Saturday, November 26 | 6:00-11:00pm
Tickets $125 including gate admission | All ages
NEW! Festival Pancake Breakfast
Grab a quick bite before you hit the Tree Room this year with a pancake breakfast for the whole family.
Pancakes, sausages, music, and a visit from Santa are all in store.
Sunday, November 27 | 10:00am-12:00pm
Tickets are $15 (13+), $10 (4-12), $5 (3 and under)
Includes gate admission | All ages