Gretzky Was Magic, Now He Sees It
Gretzky Was Magic, Now He Sees It
If you ever watched Wayne Gretzky – or even if you know the reputation but have never seen him in action – you probably know one of his major skills. Largely due to his dad's early encouragement, Wayne developed a sense of where the puck was going long before his rivals zeroed in.
The advantages of his anticipation were obvious, of course., probably the biggest reason why he collected more than 200 points in four separate seasons and his National Hockey League records for career points (2,857), goals (894), assists (1,963) and hat tricks (50) are still unchallenged long after his retirement.
One memory in particular stands out for me. It didn't lead to a goal, or even a point but I'll never forget it. Gretzky was alone near the opposing net when line mate Dave Hunter got tied up scuffling for a loose puck. Gretzky left the zone and went, uncovered, to a corner about 30 feet away. Immediately, the puck followed him.
"..what he's got is unique hockey sense…"
Gretzky picked up the puck and made an easy pass back to the point, then left for the bench. Later, I asked what prompted him to change position. "There was only one place for the puck to go," he smiled.
I learned something shocking this week: that talent for reading the future has followed the game's all-time leading offensive player into outlining many of the possibilities in the upcoming playoff series between his old team, the Edmonton Oilers, and the Chicago Blackhawks.
Please note, there is no suggestion here that Gretzky, or anyone else, predicts the future. But several pages in "Stories of the Game" leave the clear suggestion that he might have done it in this case.
The book was co-written by Gretzky and Kirstie McLellan Day several years ago, just as Connor McDavid was establishing himself in Edmonton as one who needs only time (and freedom from injury) to join the roster as one NHL's greatest ever. "He's already started to drive the bus," says one sentence that also mentions Bobby Orr, Gordie Howe, Jean Beliveau and Maurice (Rocket) Richard. "McDavid makes everyone better."
One paragraph later, Darnell Nurse is described as "a Kevin Lowe type" and the long-ago (much under-rated) Charlie Huddy is seen as a role model for Oscar Klefbom. Ryan Nugent-Hopkins, in whatever role he plays, reminds Gretzky of winners like Kenny Linseman and Mark Lamb – who were not fully appreciated on teams as powerful as the Oilers dynasty. "I think we'll see more success now (in Edmonton) with McDavid at the centre."
It was equally instructive to read occasional references to what weapons Chicago could unfurl, recognizing the claim by some astute fans that Hawks' sub-par record should not have given them a berth in the playoffs.
Only twice since 2007-08 has Jonathan Toews surpassed 70 points in a season, but his leadership qualities and consistency are beyond question. At one time, he was the third-youngest team captain in NHL annals, behind only Sidney Crosby and Vincent Lecavalier. Early last season, Toews rivalled Patrick Kane as Chicago's leading scorer but the gifted Kane was back on top by the end of the partial season cut short by COVID-19.
Says Gretzky, whose skill with the puck remains legendary, "Kane has probably the softest hands in the game."
In addition, "what he's got is unique hockey sense."
Well, Wayne, you've finally led to the perfect old cliché: It Takes One to Know One.
Celebrate Canadian Environment Week by Volunteering at the Green Deer River Valley Cleanup, June 10!

From the Waskasoo Environmental Education Society
Formerly called the Red Deer River Cleanup, the Green Deer River Valley Cleanup will take place at the Kerry Wood Nature Centre from 12:00–3:30 p.m. on Saturday, June 10, 2023.
This annual spring initiative draws volunteers from across the city to join forces to keep our waterways clean and safe by spending the afternoon picking up litter near the Red Deer River and in the surrounding river valley.
Refreshments and prize raffle to follow litter cleanup! There will be over $1500 in prizes for volunteers; including two grand prizes donated by NOVA Chemicals. Each grand prize includes one full-size patio heater.
How it works:
1. Meet at the Kerry Wood Nature Centre field any time between 12:00 p.m. (noon) and 1:00 p.m. to receive your supplies and begin cleaning litter along your assigned route. Children 12 & under must attend with an adult.
2. Return to the Kerry Wood Nature Centre between 2:00 p.m. and 3:00 p.m. to hand in your unused supplies and enjoy some light refreshments.
3. Prize raffle will begin shortly after 3:00 p.m.
Suggested to please wear/bring:
• Visible, weather-appropriate clothing
• Closed-toe walking shoes
• Hat
• Water bottle
• Sunscreen
• Bug spray
• Gloves
For more information:
• Visit https://www.waskasoopark.ca/kerry-wood-nature-centre/green-deer#riverCleanups
• Email [email protected]
• Phone 403-346-2010
Creating a population of citizens interested in, aware of, concerned about and involved in their natural and cultural history.
The Green Deer River Valley Cleanup is made possible thanks to the generosity and support of NOVA Chemicals, INEOS Canada Partnership, Friends of the Kerry Wood Nature Centre, and The City of Red Deer.
Tour the 2023 Red Deer Hospital Home Lottery grand prize dream home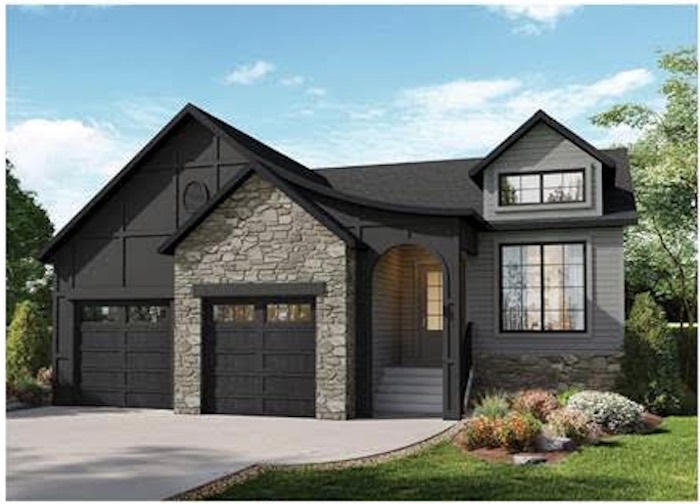 Later this month, someone is going to win this 3,049 sq ft beauty, built by Sorento Custom Homes.
The 4 bedroom, 3.5 bath bungalow is located in the new Evergreen neighbourhood, backing on to protected green space which a lucky family will be enjoying through a large wall of windows, and a cozy screened patio.
Don't wait any longer to buy tickets for a chance at 124 prizes valued at over 1.2 million dollars. And.. Don't forget the Mega Bucks 50 Raffle which is over a half million dollars – winner takes half!
Major prizes also include a 2022 Extreme Outdoors Mini MAX trailer, LG 55″ TV, Patio furniture set, Daymak Electric Bike, Camping set, Dyson Cordless Vacuums, Hisense portable air conditioner, Gyroor Scooter, PADERNO cookware set, and a Cuisinart small appliance package. But let's take another look at this dream home.
Tickets start at only $25 each!
CHECK OUT OUR GREAT TICKET PACKAGES
1 for $25 • 5 for $75 • 10 for $125 • 25 for $250
Over $1.2 Million in prizing to be won!
Win half of an increasing jackpot of up to $1,000,000
$10 EACH | 10 FOR $25
25 FOR $50 | 50 FOR $75
Win half of the current jackpot of: