Former Mob Boss lays out the depth of sports corruption
It's in every level of sport.
Corruption in sport is real. We have been very aware of this dark side of sport and it is happening in every sport and at almost every level.
My first real exposure to the true reality and depth of the sport corruption problem was when I was with the Toronto Blue Jays during an MLB security meeting at spring training. MLB security and the FBI brought in former Mob Boss Michael Franzese to talk to players and staff about the inner working of organized crime and professional sports.
Michael laid it all out, how they target players, set them up and then get control of their lives and ultimately their in game performance.
It's Real and It's Scary!
A few years back amid the corruption and match fixing scandals in professional soccer and the accusations of potential match fixing in other sports, I got fed up!!
So I set out to dig a little deeper to find out:
1) If it is true & if so, how much fixing is going on?
2) If it is true and it is happening, how far down does it really go or how far up – could it reach the top levels of professional sport?
3) If it is happening, who's masterminding this whole thing and how in the hell are they making it happen!?
So I went back to the best source I could think of, the former Mafia Boss who masterminded brilliant scams from auto dealerships to union kickbacks and financial services and a multi-billion dollar gasoline tax scheme. He was earning millions in cash every week and a big part of his business in his prime were profitable scams in the sports and entertainment industries.
I tracked down former Mafia boss Michael Franzese to ask him how organized crime engaged in illegal sporting scams and what we got was a whole lot more.
Listen here to our conversation with Michael in his first appearance on Krush Performance:


Of course I could not stop there as we learned more about bribes, blackmail, match fixing and administrative corruption from the very top of FIFA to the IOC and Olympic organizing committee members and everywhere in between.
In true Krush Performance fashion, we took a good hard look at the explosive and controversial topic of match fixing in professional sport.
If you have not heard much about match fixing and the corruption around international sports, it's also very real and it may just run deeper and higher than you might think.
We caught up with Declan Hill, author of "The Fix" and his new book "The Insider's Guide to Match-Fixing in Football".  We discussed Declan's dangerous and alarming investigation into the inner workings of a multi-billion dollar illegal gambling market that reaches well beyond the realms of soccer and all the way down to the lower levels of amateur sport.
Listen here at Radio Influence


We will continue to dig deeper into corruption in sport.
It is dangerous and threatens to destroy the very thing that makes sport so important in today's society –Integrity!
Stay tuned as we look into the very latest Collegiate Basketball scandal.
If you have any  Questions, Comments or Smart Remarks or a topic you would like us to investigate let us know, we may dedicate a segment or even an entire show to your topic.
Jeff
(This article is re-published on Todayville with permission. It was originally published on Krushperformance.com on September 17, 2017)
CLICK to read more articles and learn more about Krush Performance.  
[email protected]
Twitter: @jeffkrush
Facebook: Krush Performance
Krush Podcast: iTunes/Apple Podcast, Google Play, Stitcher
Jeff Krushell is a noted expert in human performance and talent development.
Jeff is an accomplished entrepreneur in radio, television and in print where he has forged relationships with not just athletes but internationally renowned sport figures, coaches, sport scientists, doctors, business specialist and researchers, all of who are constantly pushing the boundaries of human performance.
Over the last 25 years Jeff has worked in the world of high performance sport guiding athletes of all levels tap into their potential to truly understand what it is like to achieve Human Maximum Performance.
Engineering his unique blend of sport science and training techniques with the holy grail of success; 'motivation', Jeff's expertise lies in creating the next generation of top performers.
Jeff's message relates to all levels of human performance and is not exclusive to sport.
Host & Founder of The Krush Performance Radio Show aired on www.RadioInfluence.com &
TSN 1260 Edmonton
Current Strength and Conditioning Consultant for Major League Baseball International
Former Strength and Conditioning coach for the Toronto Blue Jays
Former Strength and Conditioning coach for the Edmonton Eskimos
Current Strength & Conditioning Consultant for Vauxhall Baseball Academy
Over the last 25 years trained many Olympic & World Class Athletes
Former Performance Consultant for Link Management Athlete Agency
Performance Consultant for CTV, Edmonton
Police organized crime team takes down trafficking network supplying drugs to inmates at Bowden Institution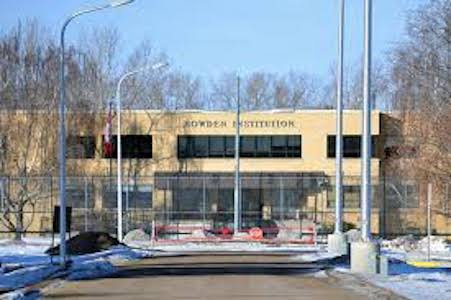 From ALERT – Alberta Law Enforcement Response Team
Project Evolve Dismantles Drug Trafficking Network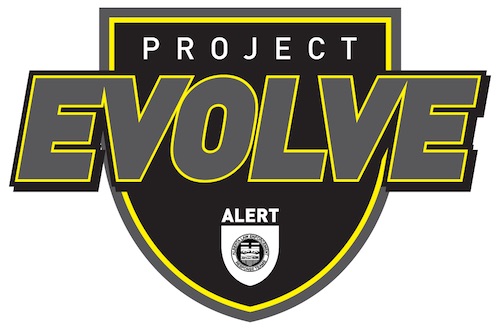 Eleven people have been arrested for their alleged role in a drug trafficking network, which operated in the Edmonton area and extended into the Bowden Institution.
Project Evolve was a lengthy and multi-faceted investigation led by ALERT's Edmonton's organized crime team, with the assistance of Correctional Service Canada, St. Albert RCMP, Morinville RCMP, Innisfail RCMP, Edmonton Police Service, and Winnipeg Police Service.
"I want to sincerely thank law enforcement for their incredible job in disrupting a significant drug trafficking network within Alberta's correctional system," said Kaycee Madu, Alberta Minister of Justice and Solicitor General. "ALERT has done a remarkable job partnering with federal, provincial and municipal law enforcement to remove deadly drugs like fentanyl from our prisons. This kind of organized criminal activity has no place in the correctional system."
A total of 60 criminal charges have been laid against 11 suspects allegedly involved in trafficking drugs in the Edmonton area. ALERT alleges the network conspired to smuggle drugs into the prison system and had established connections to Bowden Institution.
Project Evolve resulted in the seizure of drugs and cash worth an estimated $300,000. Search warrants were executed at homes in St. Albert and Edmonton, with the following evidence being seized:
35 grams of fentanyl;
88 grams of methamphetamine;
620 grams of cocaine;
1,341 grams of a cocaine buffing agent;
1,745 grams of cannabis;
a handgun with its serial number removed; and
$206,000 cash.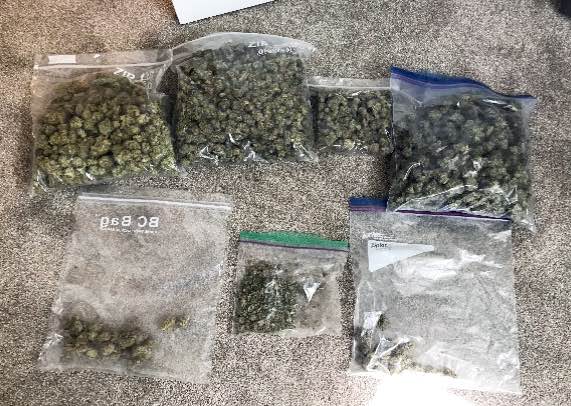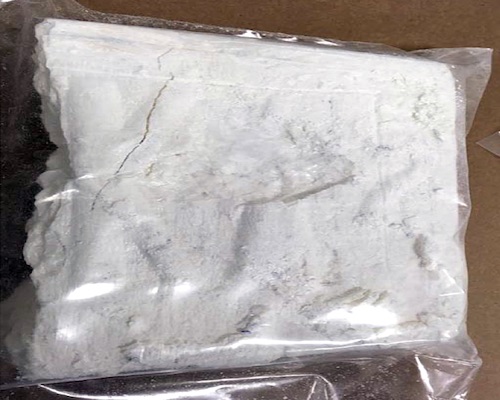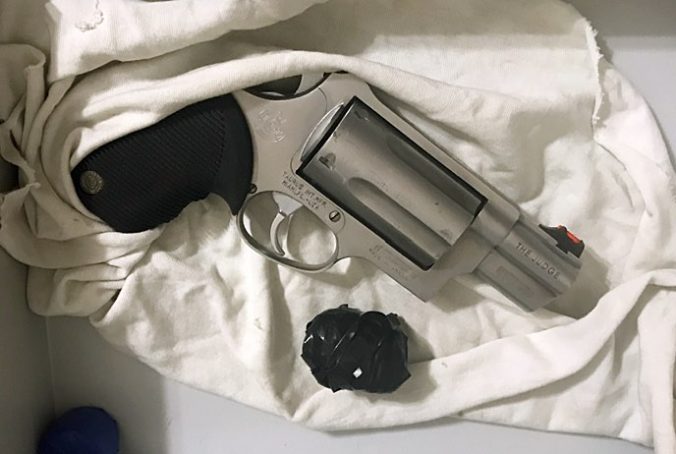 "This was a very well-organized, well-coordinated group. Their drug activities jeopardized community safety and hurt communities big and small," said Staff Sgt. Blayne Eliuk, ALERT Edmonton. "And by introducing drugs into the prison system, this substantially put the health and safety of not only inmates, but also corrections staff and officers, at risk."
"Organized crime groups who traffic in illicit drugs destroy lives, homes and communities. Drugs and drug addiction contribute to spinoff crimes such as theft and break-and-enters, which result in citizens feeling less safe. Investigations such as this are a positive step towards reducing crime in St. Albert and keeping the community safe," added Const. M-J Burroughs, St. Albert RCMP.
"I'd like to thank ALERT and my team at Bowden Institution for their combined efforts on Project Evolve. Partnerships such as this one between ALERT and Correctional Service Canada demonstrate intergovernmental departments working together to keep Canadians safe," said Lawrence Hartigan, Warden of Bowden Institution.
Project Evolve concluded on December 17, 2020, with several arrests:
David Klassen, a 31-year-old man, currently incarcerated;
Nicolas Moores, a 29-year-old man from Edmonton;
Garreth Curry-McCallum, a 23-year-old man from St. Albert;
Jesse Riedlhuber, a 23-year-old man from Morinville;
Brendan Baer, a 23-year-old man from St. Albert;
Tyler Kemps, a 25-year-old man from Edmonton;
Nolan Arndt, a 24-year-old man from St. Albert;
Tyler Willimont, a 24-year-old man from Edmonton;
Jessa Brianne Ivicak, a 23-year-old woman from Edmonton;
Kolby Gordon, a 23-year-old man from St. Albert; and
Chayce Anthony Krause, a 26-year-old man, currently incarcerated.
Both Klassen and Krause were incarcerated at Bowden Institution during the course of the investigation. Moores is currently serving a federal sentence under the jurisdiction of the Correctional Service Canada as the result of a conviction from a previous and unrelated ALERT investigation.
A full list of charges is available for download here.
Project Evolve began in June 2019.
Members of the public who suspect drug or gang activity in their community can call local police, or contact Crime Stoppers at 1-800-222-TIPS (8477). Crime Stoppers is always anonymous.
ALERT was established and is funded by the Alberta Government and is a compilation of the province's most sophisticated law enforcement resources committed to tackling serious and organized crime.
Breaking Bad Sized Seizure – ALERT and Edmonton Police Service take over 1.3 million in meth off the street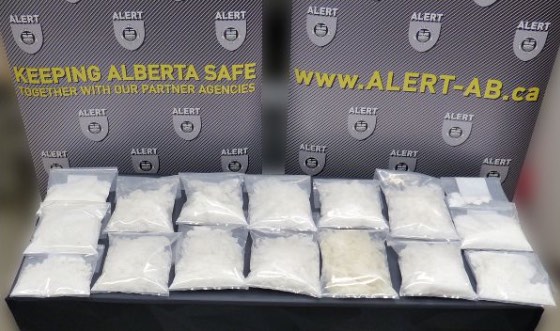 From ALERT – The Alberta Law Enforcement Response Team
Major Meth Seizure Made in Edmonton
Nearly 14 kilograms of methamphetamine were seized from an Edmonton home as part of an ALERT drug trafficking investigation. The drugs have an estimated street value of $1.35 million.
ALERT Edmonton's organized crime and gang team made the seizure on December 30, 2020, after four Edmonton homes were searched. The Edmonton Police Service helped execute search warrants at homes in the Summerside, Oliver, Strathcona, and Rosenthal neighbourhoods.
Inside one of the homes, ALERT seized 13.77 kilograms of methamphetamine, which is a significant amount of drugs prevented from making their way into the community. This would equate to more than 45,000 doses when sold at street level.
"This amount of meth represents a high degree of community harm. The influx of cartel-connected meth into our province has fueled violence, ancillary property crimes, and poses serious health concerns. ALERT has prioritized these types of investigations and we are committed to disrupting the meth trade," said Supt. Dwayne Lakusta, ALERT CEO.
Since 2015, ALERT has seized approximately 110 kilograms of meth from across the province.
"In this case, our investigators believe we hit the distribution point and stopped a lot of drugs from making their way to Edmonton and outlying areas," said Insp. Kevin Berge, ALERT Edmonton.
In addition to the methamphetamine, ALERT also seized:
119.85 grams of cocaine;
112.2 grams of MDMA;
4.3 grams of suspected fentanyl;
63 grams of cannabis resin;
19 grams of psilocybin mushrooms;
40 Oxycontin tablets; and
$8,850 cash.
The four-month investigation came as the result of a tip concerning drug trafficking activity.
ALERT's investigation is ongoing and charges are pending.
Members of the public who suspect drug or gang activity in their community can call local police, or contact Crime Stoppers at 1-800-222-TIPS (8477). Crime Stoppers is always anonymous.
ALERT was established and is funded by the Alberta Government and is a compilation of the province's most sophisticated law enforcement resources committed to tackling serious and organized crime.