UPDATE: Beiseker RCMP Request Public Assistance in Locating Stolen Tractor
Southern Alberta Crime Reduction Team – Arrest made in theft of tractor, truck from Beiseker
Beiseker, Alberta – Investigators have made an arrest and recovered a tractor and picker truck that were stolen from the Irricana area and Acme earlier this month.
On March 11, Beiseker RCMP received a report of a tractor stolen from a farm near Irricana. Information was received that the tractor may have been transported to Saskatchewan. Beiseker Detachment, Southern Alberta Crime Reduction Team (SACRT) and Southern Alberta Auto Theft combined resources to investigate this matter.
On March 19, a picker truck was taken from an Acme concrete business. Investigators received tips from the public that indicated the same individuals who stole the tractor were also responsible for the theft of this truck. Throughout the next two days, the investigative team progressed the investigation and identified a man from Linden as a suspect.
On March 20, SACRT members located the suspect and recovered the stolen pick up truck in Rosetown Saskatchewan. The stolen tractor was then recovered later that night near the community of Alsask with the cooperation of the suspect.
Both the stolen tractor and truck are being returned to the rightful owners. Charges are pending against a 19-year-old Linden man who has been released on a Promise to appear in Airdrie Provincial Court on May 3. SACRT are also proceeding with charges against a second suspect identified in the case and a warrant for his arrest is expected in the coming days.

"This is a good example of how we can bring investigative support to rural detachments for investigations such as these" Says Brad White, Sergeant in charge of SACRT. "Rural property crimes are tough to solve but sometimes, with the right support from the community and a great team of investigators results like these are possible."
Rockyview County, Alberta –
Beiseker RCMP are asking for tips from the public after a tractor was stolen from a farm near Irricanna over the weekend.
On 2018-03-11, Beiseker RCMP responded to a complaint of a stolen tractor. Between March 3, 2018 and March 10, 2018, unknown persons stole a 2011 T7-235 New Holland Tractor by loading it onto a flat deck trailer and hauling it away. At the time of the theft, the tractor was outfitted with a 860 TI loader.
Here is a photo of a similar tractor.
Beieseker RCMP are asking anyone with information on this crime to contact the Beiseker RCMP at 403-947-3420.
If you if you want to remain anonymous, you can contact Crime Stoppers by phone at 1.800.222.8477 (TIPS), by internet at www.tipsubmit.com, or by SMS (check your local Crime Stoppers [www.crimestoppers.ab.ca] for instructions on how).  You do not have to reveal your identity to Crime Stoppers, and if you provide information to Crime Stoppers that leads to an arrest(s), the recovery of stolen property, and/or a seizure of illicit drugs, you may be eligible for a cash reward.

Stand Together Against Bullying – Pink Shirt Day 2021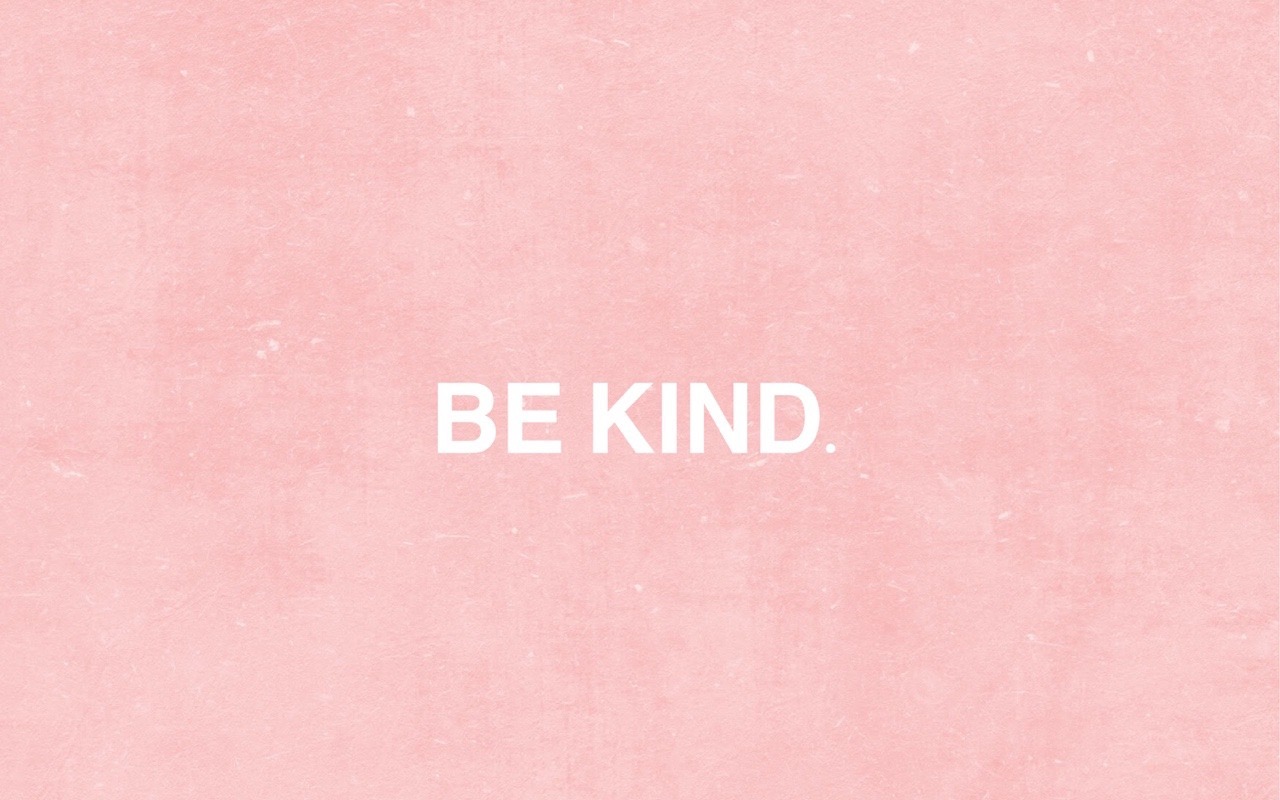 Wednesday, February 24, 2021 is the 14th annual Pink Shirt Day, a globally recognized movement to end bullying in all its forms and encourage the growth of a global community built on acceptance and support regardless of sex, age, background, gender identity, sexual orientation or cultural differences.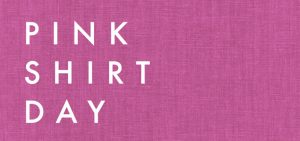 Pink Shirt Day originated in 2007 in the eastern Canadian province of Nova Scotia, in a local story that captured national – and eventually international – attention, when a new 9th grade student walked in on the first day of school wearing a pink polo shirt. 
Travis Price and David Shepherd are the two young men responsible for unintentionally launching the global pink shirt movement. According to Price and Shepherd, a group of students were physically and verbally bullying the young man for wearing pink to school. As senior students, Price and Shepherd saw the situation as an opportunity to set an example and take a stand against bullying in their school.
That night the two went and purchased 75 pink tank tops and released a call on social media (MSN messenger at the time) encouraging their fellow students to show up at school the next day wearing pink. According to Price, in a school of roughly 1000 students, "700 to 850 kids showed up wearing pink. It was incredible." 
Since 2007, the movement has gained exponential traction and is now recognized in communities all around the world as individuals come together in an international display of solidarity against the devastating impacts of bullying.
The global movement to end bullying has led to the creation of countless local, national and internationally available resources, but there is still a long way to go.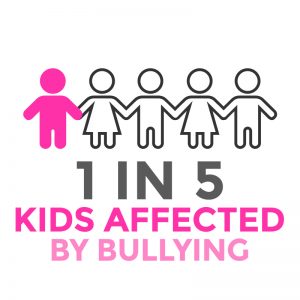 Bullying Canada identifies 4 distinct types of bullying: verbal, physical, social and cyber. Short term and long term effects of bullying vary based on each situation, and can lead to damaging and dangerous outcomes for victims, friends, bystanders and countless others. While commonly associated with children and young adults in school, bullying impacts individuals of all ages and backgrounds in many areas of life, including the workplace.
Statistics released by Safe Canada revealed that 47% of Canadian parents have at least one child that has experienced bullying, while approximately 33% of the population experienced bullying as a child, and 33% of teenagers reported being bullied recently. Furthermore, around 40% of Canadians reportedly experience bullying in the workplace on a weekly basis.
If you, or someone you know is struggling with bullying, reaching out is the first step. You are not alone, and help is available. Extensive networks of resources exist in Alberta and across Canada to provide support, aid and solutions for those experiencing bullying. 
For support from Bullying Canada, call (877) 352-4497, or email [email protected]
The Alberta 24-hour Bullying Helpline can be reached at 1-888-456-2323, or the online Bullying Helpline Chat can be accessed here.
For more resources on how to identify a bullying situation, get help, or help someone in need, visit https://www.alberta.ca/bullying-how-to-help-others.aspx.
For more stories, visit Todayville Calgary.
WHAT HAPPENED TO THE GUY IN THE BLUE TRUCK?

Open Letter to Premier Jason Kenney
February 23, 2021
FOR IMMEDIATE RELEASE
Red Deer – Mountain View, AB
On August 1, 2016 you began your "Unite Alberta Truck Tour" in a blue Ram 1500. Your mission: to consolidate conservative support by uniting the Tories with the Wildrose Party. We all know the results of the truck tour and how the tour carried over to the 2019 United Conservative election platform: "Getting Alberta Back to Work".
It is now February 2021, four and half years after you launched the truck tour. Even though Albertans have suffered through the past year with COVID-19, the three pillars of your 2019 election platform are still of the utmost concern to Albertans: Jobs, Economy, Pipelines.
When the UCP government took office in 2019, no one could have foreseen the significant challenges that would be presented to both your government and Albertans just one year later. These challenges however, should be viewed a rallying point rather than a crutch.
Moving forward, Albertans are looking for strong leadership. We want to see drastic reductions in red tape. We want a government that champions our interests within Canada and to external markets. Simply put, we want jobs, a strong economy and pipelines. We are not interested in more panels and consultations. We do not want the ideological policies of those in Ottawa dictating our future or our children's futures.
To secure our financial future, public sector bureaucrats, specifically those on Alberta's "sunshine list", need to share in the economic downturn that the private sector is currently facing. Alternative routes to get oil to market, not subject to the Canada Energy Regulator, need to be explored immediately. Small businesses need a concrete plan for reopening and a guarantee that no further lockdowns will be imposed.
Polls suggest that the conservative base is fragmented again. Albertans know what happened the last time this occurred. Premier, it is time to be the guy in blue truck again. Albertans are counting on you.
Sincerely,
Jared Pilon
Libertarian Party Candidate for Red Deer – Mountain View, AB
https://www.jaredpilon.com/