Fans of Flames and Oilers go to familiar response: "Fire the Coach!"
Officially, the National Hockey League season is over for the only two teams this province really cares about. While survivors prepare for action in Round Two of the Stanley Cup playoffs, both the Edmonton Oilers and the Calgary Flames are setting up what should be fascinating games of chop and change.
The final on-ice breath for 2020 took place after the Dallas Stars humbled Calgary 7-3 to win their best-of-seven series in six games. Days earlier, the Edmonton Oilers were outworked and outscored in a five-game loss to the Chicago Black Hawks.
Promptly, supporters of both teams fell to the oldest response in the Dedicated Fan yearbook: fire the coach.
Dave Tippett was singled out because he juggled some lines. Truly, his Oilers were not good enough at forward, on defence or in goal. Interim Flames head coach Geoff Ward drew immediate criticism on Thursday for replacing Cam Talbot with an ice-cold David Rittich in the early stages of the Stars' record-setting offensive burst following their early 3-0 deficit. Talbot gave up three goals on only eight shots, but Ritich's immediate performance was even worse.
Before the sixth and decisive game, Ward expressed optimism about his team's future. "This is more relentless, more prepared, a better team" than the group that faded badly as a playoff top seed a year ago, he said. Well, for the first 20 minutes, he was absolutely correct. Fan frustration will not force any changes behind the bench. On the ice is entirely different. Goaltending, for example, is a serious concern in both centres.
Edmonton's pair, Mikko Koskinen and Mike Smith are 32 and 38, respectively. At the very least, a reliable young netminder is required. Talbot, widely inconsistent before being traded to Calgary for Koskinen two years ago, shone through most of the playoffs for the Flames this season and drew solid support from teammates Sean Monahan and Mikael Backlund after Thursday's shoddy start.
Monahan's generous view did not detract from the likelihood that the veteran winger, in common with linemate Johnny Gaudreau, is sure to be prominent in trade talks, starting almost immediately.
Captain and key defenceman Mark Giordano, 35, finally showed signs of age. Partner T.J. Brodie, 29, would attract serious offers if general manager Brad Treliving put him on the market.
Good news for Calgary is that on-ice leader Matt Tkachuk has shown no sign of abandoning his fiery style. He was sadly missed after suffering an apparent concussion in Game Two. The seasoned Backlund, and youngsters Andrew Mangiapane, Dillon Dube and Sam Bennett are set for solid futures up front.
In Edmonton, the question about offence is simple: who will play with Connor McDavid on one line and Leon Draisaitl on another? Third- and fourth-liners on the 2020 roster will have plenty of company looking for jobs next year.
At this point, Edmonton lags behind its provincial rivals in at least one important area. It must be remembered that the Flames won their so-called elimination round by defeating a strong (but injured) group of Winnipeg Jets. The Oilers, who would mortgage the future of the entire Icer District for a brilliant young defender such as Miro Heiskanen of Dallas, Cale Makar of Colorado or Quinn Hughes of Vancouver (all still active in playoffs) have no such victory as a building block at this point.
WATCH: Arthritis – Use it or Lose it!
Click above to join Dr. Nav Rattan, a Family Physician, Sport Medicine and MSK Physician, and Jeff Kopp, Kinesiologist and Recreation Therapist in this video stream recorded from the Red Deer Public Library.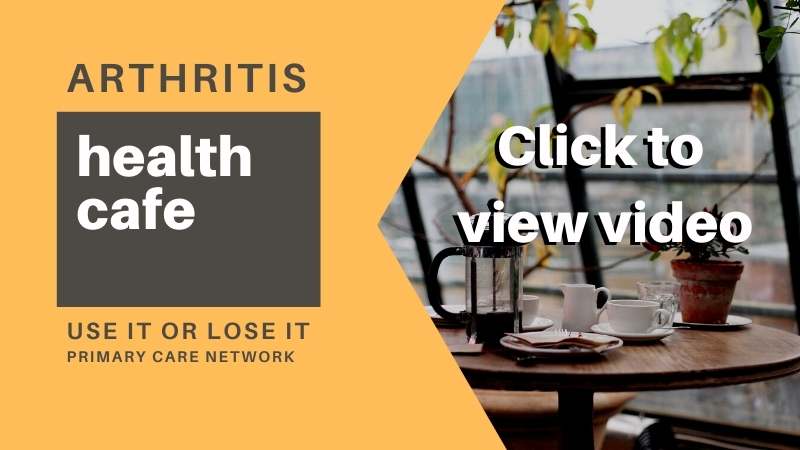 Click here to learn more about the Red Deer Primary Care Network.
Alberta Opposition calling for Olymel Outbreak Inquiry
From the Alberta NDP
NDP DEMANDS PUBLIC INQUIRY INTO OLYMEL OUTBREAK,  CALLS FOR PROTECTION FOR WORKERS, NOT CORPORATIONS
Alberta's NDP is demanding an immediate public inquiry into the mishandling by both the UCP government and Olymel of a deadly COVID-19 outbreak at a meat-processing plant in Red Deer, and is seeking a commitment from the Minister of Justice that he will not intervene with legislation to protect potentially negligent corporations from lawsuits launched by victims' families.
As of Wednesday, at least three Olymel employees had died as a result of the outbreak, which began in November and has seen more than 500 cases of COVID-19 confirmed to date. The NDP has also learned that three employees are currently fighting for their lives in intensive care. The Government of Alberta ignored calls for the plant to be closed, even as cases skyrocketed.
"We need to get to the bottom of who is responsible for these senseless, tragic deaths," said NDP Leader Rachel Notley. "People with no choice but to continue working in unsafe conditions have gotten sick and died. We need to hold those responsible accountable and develop new practices to prevent tragedies like this in the future."
During a town hall meeting Tuesday night, UCP Minister of Health Tyler Shandro said Minister of Justice Kaycee Madu was working on legislation to eliminate liability in relation to COVID-19 illness and death for corporations and businesses
"This Government should focus on preventing workers from further injury and death, not covering up the negligence that's already occurred around these tragedies," Notley said. "We call on the UCP Government to reverse these plans."
The NDP is also demanding an inquiry into the Olymel outbreak and the overall history with respect to worker safety in the meat-processing industry during the COVID-19 pandemic.
The Olymel outbreak is now the deadliest linked to a meat-processing plant in Alberta during the pandemic. The outbreak at High River's Cargill plant last year saw two workers die and more than 1,500 cases of COVID-19 confirmed — it remains the largest since in Canada during the COVID-19 pandemic.
"Overall, while meat-packing plants have occurred in several other provinces, only in Alberta have people died, with the number currently standing at six," Notley said.
The NDP is also supporting the call from the United Food and Commercial Workers that the Olymel plant not reopen as planned Thursday and remain closed until worker representatives are satisfied that enhanced health and safety protocols have been put in place to prevent further spread of COVID-19.
"We find ourselves in the same crisis as we were with Cargill," said NDP Labour Critic Christina Gray. "Albertans should remember that the UCP's own Agriculture Minister lied to those workers and told them the plant was safe just days before the operator shut it down,"
MLA Gray previously called for a formal inquiry into the Cargill outbreak and another at the JBS plant in Brooks that saw more than 650 workers infected and one die. To date, the call for an inquiry has been ignored by the UCP.
"Clearly Jason Kenney and the UCP don't care about the workers in these plants," Gray added. "We know that a survey of Olymel workers found three quarters feel nervous or scared to return to work and do not trust the employer to keep them safe. As well, over half of the workers surveyed said they didn't trust the UCP Government to keep them safe.
"How does this Premier possibly justify allowing this plant to reopen when he hasn't done a thing to reassure these workers that they won't become sick or potentially die?"
The NDP will also be drafting a letter to Minister of Justice Kaycee Madu that demands he rule out legislative protection for Olymel, Cargill and JBS. A class-action lawsuit has already been launched against Cargill.
"The UCP wants to let these massive, profitable corporations wash their hands of these horrific incidents and, meanwhile, grieving families of lost loved ones will see nothing but more pain and suffering," Notley said. "This government has a long track record of backing wealthy CEOs and screwing over workers. Enough is enough."
In the U.S., 16 states have brought in legislation or immunity provisions to protect businesses and corporations from liability related to the pandemic.