The three letter curse words.
Many are calling for the end of oil and gas while promoting the slogan "Build Back Better".
The slogan which originated from the 2015
Sendai Framework for Disaster Risk Reduction in response to Great East Japan Earthquake and Tsunami, has now morphed into the slogan for all things green and socially just.
The Liberal Party of Canada's website outlines their plan for "Protecting our Environment and Moving Our Economy Forward" as follows:
Fighting and Preparing for Climate Change

Making Communities Cleaner, More Efficient, and More Affordable

Protecting Canada's Natural Legacy
The document lays out a commitment to achieve net-zero emissions by 2050, plant two billion trees in ten years, provide interest-free loans for retrofits, build vehicle charging stations, set up a camping travel bursary and ban single-use plastics.
So what is the problem with the Liberals environmental plan? Simple. It lacks depth, neglects financial implications and worst of all, its not rooted in reality.
Net-Zero Emissions by 2050
Making a commitment to hit this target through "legally binding" targets ignores the reality that we live in.
The Parliamentary Budget Office has indicated that emissions-reductions cannot be met unless the carbon tax is drastically increased.
While it may be possible to tax the country into a state of zero emissions, this would significantly cripple the economy, destroy jobs and ruin lives. This is not acceptable.
What should the government do?
Up to the mid-late 1800s, wood was the primary source of energy for developed nations.
What changed from that point to now? Innovation.
Government needs to remove red tape, repeal poor policy, end harmful taxation and allow the free market to pursue new technologies.
How can we be sure that this will work?
The free market is driven to create returns for shareholders. If there is an opportunity to create profits through new technology, free markets will find a way to capitalize.
In order to truly implement policies that improve our environment, we need to look beyond our borders and bring leading Canadian technologies to foreign countries.
Canada is a significant coal exporter. Coal, when burned, is a much higher polluter than other non-renewable resources such as natural gas and hydrogen. The government should work with foreign countries to promote the use of natural gas as a substitute.
Plans to provide free energy audits, interest-free retrofit loans and grants for zero-emissions homes are the main talking points of the Liberal retrofit plan.
First off, nothing supplied by the government is free. All government expenses are bankrolled by taxpayers.
In the midst of reduced or eliminated incomes due to the pandemic, the likelihood of home-owners or landlords being willing to take on debt to retrofit homes or office buildings is going to be limited for the foreseeable future.
Similarly, the costs associated with building a zero-emission home will not be offset with a $5,000 grant as proposed in the Liberal plan.
What should the government do?
Canada is already home to stringent building regulations. Regulations that carry significant costs.
In order to encourage further "green" building, the market needs access to more affordable products.
The government could accomplish this through the reduction of red tape, and the promotion of trade deals that allow for foreign firms to bring their goods and technology to Canada.
Competition and innovation ultimately drive down consumer costs and will always be more effective and efficient than government subsidies.
Recently, the federal government announced that it will "invest" $295 million to help Ford Canada upgrade its Oakville assembly plant to begin making electric vehicles.
With the increased manufacturing of electric cars, comes a requirement for charging stations.
According to a 2015 US Department of Energy study, costs for single port Level 1 stations range from $300-$4,500. For DC fast charging stations, $14,000-$91,000.
Level 1 stations add 6 miles of range per hour @ 1.9kW. DC fast charging stations add 90 miles per 20 minutes @ 90kW.
Before taxpayer funds are thrown at green projects, a complete analysis of the life-cycle costs should be a requirement. This will ensure that emissions are truly lower and that taxpayers are receiving economic value for their tax dollars.
What should the government do?
Government subsidies that prop up an industry or product are inevitably harmful to consumers. These subsidies hide costs that the free market would ultimately choose not to absorb.
Instead, government should encourage vehicle manufacturers to produce more fuel efficient vehicles, regardless of the fuel system used to power the vehicle.
This could be done through the existing Scientific Research & Experimental Development Tax Incentive Program. The specific objective of the project should be to offset the costs of wages paid to research and development staff who are engaged in this direct work.
Beyond the direct goal of improving vehicle emissions, this program would create more opportunities for high-paying jobs within the tech sector which would further help to diversify the Canadian economy.
Trees and Camping Travel Bursary
The tree planting program involves two billion trees, ten years, 3,500 seasonal jobs and an overall $3 billion effort to deploy natural climate solutions.
If there is a job that meets pandemic guidelines, planting trees in the great outdoors qualifies.
The camping bursary was to provide a $2,000 grant to help families go camping in Canada's national parks. No grants have been provided to date.
Additionally, the Learn to Camp program was to be expanded so that every Canadian child could learn how to camp by the time they reached grade eight.
What should the government do?
The WE scandal resulted in a missed opportunity to create job opportunities for post-secondary students. This can be remedied by expanding the Canada Summer Jobs program in advance of the 2021 tree planting season.
If there is little or no interest in the tree planting program for 2021, it should be abandoned entirely. Instead, government should support private sector companies who are consistently engaging in tree planting projects and other environmental reclamation projects.
Boutique tax credits and other one-off government programs typically result in creating winners and losers. As such, the camping bursary program should be cancelled.
Instead, and in conjunction with a full tax code review, the government could find efficiencies within the tax system that would translate into real results for Canadians.
A recent announcement to ban single-use plastics, regulations to be finalized in late 2021, seeks to fulfill a long running Liberal election promise.
The ban will remove plastic grocery bags, straws, stir sticks, six pack rings, cutlery and takeout containers.
At a time where the hospitality industry is reeling from the impacts of the pandemic, this will be another difficult adjustment for this industry.
Smaller Alberta plastic manufactures have expressed concern with the new policy. Although single-use plastics account for a small portion of the plastics market, the costs associated with re-tooling a manufacturing facility can be quite high.
What should the government do?
Instead of virtue-signalling, the government should focus on addressing the issue of plastic recycling. The slogan of reduce, reuse and recycle can be traced back to the 1970s. Why hasn't it caught on as hoped? Simply put, there is no money in plastic recycling.
Government should focus resources instead to projects that find viable solutions for plastic recycling. One such project is the development of plastic-bitumen composite roads.
Adding carbon capture technology to the plastic processing and bitumen mixing process would allow for road materials to be produced in an environmentally conscious manner.
Plastic-bitumen composite roads could result in better quality roadways as they are less water absorbent. Due to the temperature swings in Canada, this could save significant amounts of money otherwise spent on maintenance.
Final Thoughts
Canadians across the country have a strong desire to protect and preserve our environment for our children and future generations.
Environmental policies need to be more than exercises in virtue-signalling.
Government needs to understand the climate that we live in, the size of our country and the economic implications of the decisions being made.
Government subsidies are unacceptable. Subsidies result in expensive infrastructure projects and bloated consumer costs. If we need a reminder of this we only have to look at the recent failing of the Ontario green energy initiative.
Government should focus on reducing red tape, encouraging competition and providing targeted tax credits. Policy that focus on tax credits require free market enterprises to undergo the leg work to get new technology to a state where it can be capitalized on. This allows the free market to determine what is viable and how to achieve capitalization in the most efficient manner.
Lastly, we need capitalize on revenues from our oil and gas sector in order to further technological advances. Passing legislation to end emissions, create a zero-plastic waste economy or any other lofty agenda neglects the real world implications of these decisions. These policies do not take into consideration the resources required to accomplish these goals. Additionally, many families are being left behind as a result of these policy decisions.
We can protect our environment through innovation. In making policy decisions, government must not take better care of the environment than the residents who call it home.
https://www.jaredpilon.com/
Line 3 and Line 5 pipelines in U.S. 'absolutely critical,' says Enbridge CEO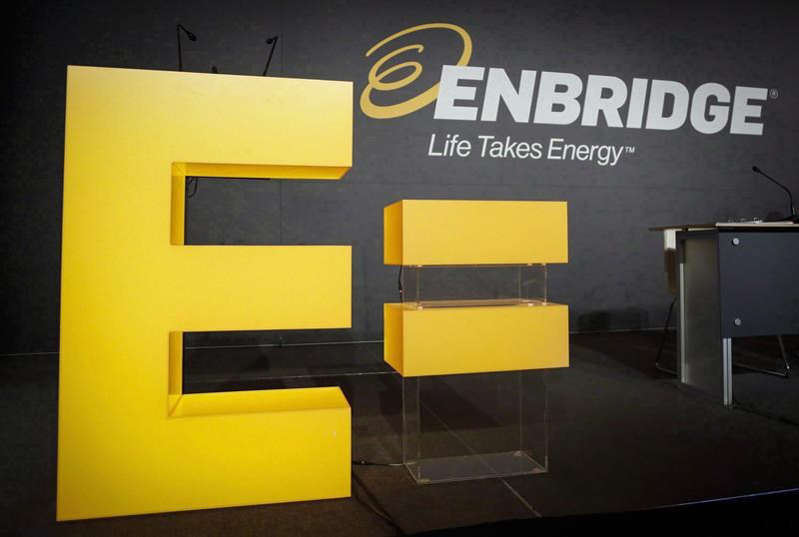 CALGARY — The CEO of Enbridge Inc. says the company's Line 3 and Line 5 pipelines in the United States are "absolutely critical" as each faces ongoing hurdles thrown up by environmental, political and other opponents.
During the Calgary-based energy infrastructure company's annual general meeting on Wednesday, Al Monaco said Enbridge must continue to fight for those pipelines for its benefit as well as the benefit of the shippers who move products on them and the consumers who need those products.
Enbridge's Line 5 is facing a looming May 12 shutdown ordered by Michigan Gov. Gretchen Whitmer last fall after accusing the company of violating terms of a 1953 deal that allowed the line to traverse the bottom of the Straits of Mackinac, which connects Lake Michigan and Lake Huron.
The 68-year-old conduit has never leaked and Enbridge has said it will ignore the order because the state doesn't have the authority to shut down the pipeline.
Meanwhile, the $9.3-billion Line 3 pipeline replacement project is under construction with a completion target of late this year, despite ongoing protests and court challenges.
In response to an investor's question of how much Enbridge spends to defend itself from legal challenges, Monaco said "a lot," but added that such costs are part of the business now.
"The infrastructure assets we own as a company and the ones we're developing and replacing, like this, and modernizing, I think are absolutely critical to the energy future no matter what the degree of change in the energy landscape is," he said.
"But I have to say, this is really part of the business today. We expect to have legal challenges and, frankly, it's the management team's job to manage those."
This report by The Canadian Press was first published May 5, 2021.
Companies in this story: (TSX:ENB)
Obama chief scientist cools on climate crisis news coverage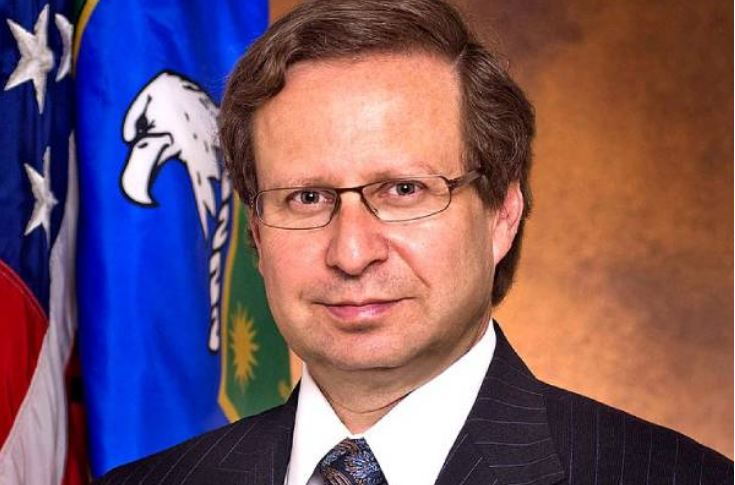 Article originally published at CFACT.org
President Barack Obama's Energy Department Chief Scientist Steven Koonin's soon-to-be-published book will discuss information that the public really needs to have regarding grossly overheated "climate crisis" media hype.
Titled "Unsettled: What Climate Science Tells Us, What it Doesn't, and Why It Matters," a preview of it's contents is provided in an April 16 Wall Street Journal interview with the author posted by Holman Jenkins, Jr.
Jenkins' piece is titled "How a Physicist Became a Climate Truth Teller," and I recommend it to readers who are interested in a fuller book content and author background account.
Having followed the science over more than a decade — and written a couple of pretty good books and likely a hundred or so articles on the subject — I find Koonin's descriptive accuracy and candor enormously refreshing.
Sadly, few — if any — others in the Obama-Biden White House really cared about facts, paid attention, or learned anything from him at all.
First, because this is particularly relevant to me, Steven Koonin's background as a physicist combines his technical understanding of applications and limitations of computer modeling of complex systems and practical experience in dealing with real-world realities such as assessing how we can most effectively and efficiently apply fundamental energy principles to meet complex human conditions and requirements.
Koonin taught physics at Caltech for nearly three decades, where he also served as provost; was recruited by the non-profit Institute for Defense Analysis which provided advisory services to military and congressional leaders; worked at JASON, another private scientific organization where he conducted and supervised cold-fusion energy and human genome mapping research; and later worked as chief scientist for British Petroleum (BP) which was later rebranded as "Beyond Petroleum."
While at BP, Koonin created the multidisciplinary Energy Biosciences Institute at Berkeley which studies a wide range of scientific issues ranging from the isotopic composition of micro-fossils in the sea floor through regulation of industrial power plants.
Steven Koonin's research into the world's energy system led him to become convinced that the only "real climate crisis was a crisis of political and scientific candor," and that the world "isn't going to be able to reduce [greenhouse gas] emissions enough to make much difference."
Koonin argues that while he supports responsible climate science, his issue is that what media and activist say about climate science has drifted so far out of touch with the actual science as to be absurdly, demonstrably false.
With reference to a 2019 report by presidents of the National Academy of Sciences which asserted that the "magnitude and frequency of certain extreme events are increasing," for example, he notes that the "United Nations Intergovernmental Panel on Climate Change (IPCC), which is deemed to compile the best science, advised that all such claims should be treated with "low confidence."
The U.S. government's 2017 Climate Science Special Report had claimed that, in the lower 48 states, the "number of high temperature records set in the past two decades far exceeds the number of low temperature records." On closer inspection, Koonin points out, "that's because there's been no increase in the rate of new record highs since 1900, only a decline in the number of new lows."
A 2018 U.S. Fourth National Climate Assessment which relied on such "ovegged" worst-case emissions and temperature projections, Koonin concludes, "was written more to persuade than to inform." He says, "It masquerades as objective science but was written — all right, I'll use the word — propaganda."
Koonin emphasizes the absurdity of basing climate change alarm on century-long forecasts claiming to know how 1% shifts in poorly understood variables will affect a future global climate that we don't understand with anything even resembling that precision.
Nevertheless, the IPCC will issue a report next year that will purport to determine how much warming to expect by the end of this century based upon 40-plus computer model simulations which have been diverging in projections — not converging — coming together — as one would hope to enable determination of which one should be trusted.
Without tweaking, the modelers can't even agree on a current simulated global average surface temperature — varying by 3 degrees Celsius – three times the observed change over the past century.
Koonin, both an experienced computer practitioner and modeling enthusiast, recognizes that they are wonderful where the simulation variables and their interactions being projected are well known and results can be empirically tested.
"But these are more controlled, engineered situations," he adds, "whereas the climate is a natural phenomenon. It's going to do whatever it's going to do. And it's hard to observe. You need long, precise observations to understand its natural variability and how it responds to external influences."
Koonin, who has been building models and watching others do so over 45 years, cautions that climate models "are not to the standard you would trust your life or even trillions of dollars to."
For the record, Koonin agrees — as many of my well-informed climate scientist friends also do — that the world has warmed by about 1 degree Celsius since 1900, and it will likely warm by another degree by the end of this century.
There is no dispute I'm aware of that temperatures began warming at the end of the last "Little Ice Age" in the mid-1800s — before the Industrial Revolution — and will likely continue to do so in fits-and-starts with little or no influence from us until Mother Nature once again changes her mind.
Neither Koonin nor any real-world scientific climate or economic studies, however, have seen anything in the offing which he says "would justify the rapid and wholesale abandoning of fossil fuels, even if China, India, Brazil, Indonesia and others could be dissuaded from pursuing prosperity."
Even John Kerry, Joe Biden's "climate czar," recently admitted that the current administration's "net-zero" climate plan will have zero effect if developing countries don't go along, and as Koonin notes, "they have little incentive to do so."
In any case, Koonin believes that any warming that occurs will emerge slowly and with modest effect — not a runaway crisis that alarmists such as Al Gore and John Kerry hype. To the extent that reduced CO2emissions will make any measurable difference, the solutions should let technology and markets work together at their own pace.
"The climate might to continue to change at a pace that's hard to perceive, but society will adapt."
Konnin adds, "As a species, we're very good at adapting."
Perhaps the biggest challenge will be to survive the current political climate crisis.
Author: CFACT Advisor Larry Bell heads the graduate program in space architecture at the University of Houston. He founded and directs the Sasakawa International Center for Space Architecture. He is also the author of "Climate of Corruption: Politics and Power Behind the Global Warming Hoax."
Article originally published at CFACT.org
In 1985, the Committee For A Constructive Tomorrow (CFACT) was founded to promote a much-needed, positive alternative voice on issues of environment and development. Its co-founders, David Rothbard and Craig Rucker, strongly believed the power of the market combined with the applications of safe technologies could offer humanity practical solutions to many of the world's most pressing concerns. A number of leading scientists, academics, and policy leaders soon joined them, along with thousands of citizens from around the U.S. and around the world.
Today, CFACT is a respected Washington D.C.-based organization whose voice can be heard relentlessly infusing the public-interest debate with a balanced perspective on environmental stewardship and other important issues.  With an influential and impressive scientific advisory board, effective collegiate program on U.S. college campuses, CFACT Europe, official United Nations' NGO representation, Adopt-A-Village project, Global Social Responsibility program, and "Just the Facts" daily national radio commentary, CFACT continues to offer genuine solutions to today's most important global challenges.
CFACT has been termed "invaluable" by the Arizona Republic, it has been lauded for its "effort to bring sound science to the environmental debate" by a former president of the National Academy of Sciences, and has been praised by a respected Boston Herald columnist for "a record of supplying absolutely solid information."