Is Police Brutality a Racial Issue simply because the Media says so?
For the first time in my lifetime, there is finally a topic that has garnered ubiquitous agreement; George Floyd was murdered. Absolutely nobody is challenging this assertion, and the cop who killed him along with his uniformed accomplices are almost certainly going to spend a long time in jail.
George Floyd's murder was the spark that lit a powder keg of frustration, pain, and outrage which has exploded across dozens of cities worldwide. His death has been interpreted as proof of the long-held, media endorsed belief that Cops are hunting and killing Black people, as if it was a sport.
Canadian news outlets parrot their American counterparts by repeatedly referring to the killing of Mr. Floyd as, "the RACIST murder of George Floyd". With relentless repetition, the "racist" murder narrative has easily convinced most people that the cop, Derek Chauvin killed Mr. Floyd, at least in part because of his skin colour. Although no evidence has been presented to suggest that Chauvin had any history of racist comments, or associations with racist organizations, the conclusion by the media has been nearly unanimous.
In criminal law, for a crime to exist, there must be two main elements: Actus Reus, and Mens Reus. Actus Reus is the physical element of the crime, or the "act", and Mens Reus is the mental element of the crime, or the "intention". The act is much easier to prove than the intention, but the intention doesn't have to be proven. Intention can instead be assumed based on circumstances and past history. Now that you have a lesson in Criminal Law 101, you may see a problem with the media narrative of George Floyds' death being concluded as "racist".
Although it's entirely possible that Derek Chauvin was in fact a murderous white supremacist, at this point we don't have any actual evidence that would help us understand either his intentions, or his personal beliefs. All we know for sure is that Officer Chauvin's arrest and control procedures were entirely wrong, and were certainly a major factor in the death of Mr. Floyd. Having a knee on a person's neck for more than a few seconds is not an acceptable practice in any circumstance.
But about those "protests"….
The public is absolutely justified in staging massive protests over the police brutality which caused a man to die unnecessarily. Police must be held accountable for their actions, and change must happen to prevent similar instances in the future. The issue though, isn't about the protests, it's about the underlying assumptions being made which are fueling the protests.
First, FBI statistics are not supportive of the assumption that black people die in custody more than white people. Though, there are other stats from other sources which strongly support this assumption, it's difficult to know which stats to believe. Even if the stats did show, without a doubt that black people die in custody more than white people, the only factor mentioned to explain this is "racism".
Has anyone asked the obvious question of, …why else could this be happening? What other factors may be at play?
Did you know there is another segment of society who are just as likely to die in custody as black people? Military Veterans. Since this segment can not be identified by race, religion, or heritage, what possible explanation could there be for Veterans to be dying in custody at nearly twice the rate of non-veterans? It seems like a valid question to ask, and even an important question to ask in order for us to be able to better understand why some people die in custody more than others. It seems there must be more to it than racism, but that's not a question that anyone seems to be interested in asking.
Without the media supported presumption that George Floyd's murder was motivated by racism, the protests would not likely be morphing into full out criminal riots. When the looting starts, the valid protests end. Adorning your living room with an ill-gotten 75" flatscreen does not honour the life of George Floyd, nor does it provide an argument for defunding the police.
By fueling the violence both the media and many politicians have been partly responsible for the deaths of numerous police officers and civilians of all races. Anger over one death has caused the deaths of many others, and that is not an outcome that can be justified.
In 2016, Tony Timpa died in Police custody in nearly the exact same way as George Floyd. The main difference is that Mr. Timpa wasn't arrested for committing a crime, instead Mr. Timpa called 911 for help because he was scared, and having a psychotic episode. Tony Timpa asked the police for help, and within 15 minutes of the police arriving, Tony was dead. Timpa was cuffed, and placed on his face with an officer kneeling on his back for several minutes. Like Mr. Floyd, Mr. Timpa begged for help, said he couldn't breath, and told the officer that they were killing him. The Cops laughed and joked once Timpa lost consciousness, and like Floyd, they did not attempt to resuscitate him.
Tony Timpa happened to be white. The National media showed very little interest in the story, and the arresting officers were not fired, and did not do jail time even though the autopsy concluded the death as a Homicide. The three officers were charged, but the charges were all dropped, and they got off scot-free. If the George Floyd protests are about Police Brutality, then where are the protests for Tony Timpa? Why is his name not mentioned as a precursor to the current situation? It seems that if the accusation of racism can't be used, then the story will not be run.
The media likes it when you're angry, and they love it when you're scared. The more frightened you are, the more you look to the media for answers. The more angry you are, the more likely you are to participate in newsworthy protests. Either way, the media wins at your expense.
You should be outraged at the death of George Floyd, but if you're not equally outraged about Tony Timpa, then you're not really interested in Police reform.
Most Police officers are dedicated public servants who are doing an impossible job. I'm not anti-cop in any way. I am however anti-corruption no matter where I find it. Whether it's in the media, with the Police, within the Government, corruption and abuse of power must be addressed, and fixed. In the absence of good questions, and clear thought, corruption will always flourish.
Mark Meincke
Author, Writer, Podcast Host
Buy the Home Seller's Bible by clicking HERE
Buy "Why not Me?" HERE
For more stories, visit Todayville Calgary.
WestJet sets sights on low-cost leisure with purchase of 42 more airplanes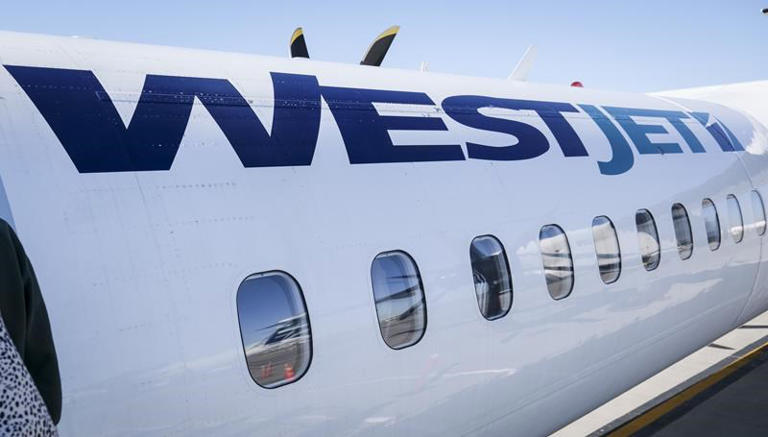 WestJet is making a substantial addition to its fleet with the purchase of 42 aircraft as the airline plans to expand its low-cost offerings, with plans to add routes to sun destinations from cities across Canada.
The Calgary-based airline announced the agreement with Boeing for the purchase of the 737-10 MAX planes on Thursday.
The purchase, which was on top of an existing order of 23 aircraft, includes the option to add 22 more planes depending on demand.
The purchase is a part of the airline's plan to expand its low-cost offerings and offer sun and leisure flying across Canada, said WestJet Group's chief executive officer, Alexis von Hoensbroech.
Earlier this month, WestJet said in a press release that it would be suspending several routes to Atlantic Canada, including flights between Halifax and Montreal, as of Oct. 28. Spring flight schedules are not yet available.
WestJet chief commercial officer John Weatherill said the decision was difficult but will help in the long run, as the airline shifts more of its eastern routes to sun and leisure destinations.
However, he said WestJet is not stopping Atlantic flights completely; instead, von Hoensbroech said the airline plans to ramp up its cross-country flights and flights from the East to leisure destinations including the Southern U.S. and the Caribbean.
"What we will do less, is flying within the East," said von Hoensbroech. "So flights between Montreal and Toronto will decrease but Montreal to Cancun will increase."
"We are a low-cost carrier and we want to improve our low-cost positioning," said von Hoensbroech.
Supporting this move is the pending Sunwing acquisition, given Sunwing's focus of servicing Eastern Canada's leisure market, said WestJet's chief executive officer.
Brought with the incoming aircraft is the need for more cabin crew, ground handlers and pilots, a challenge recognized by WestJet's chief executive officer, as staffing levels have been an industry-wide problem after the return of domestic and international travel.
While some roles are more challenging to fill, von Hoensbroech said that he is confident WestJet will find enough staff for the expansion and said it will create hundreds and thousands of additional job and career opportunities within WestJet.
"If you're a pilot and you are joining an airline that is growing, this will give you a faster track to become a captain than if you are joining an airline that is not growing as fast as we do," said von Hoensbroech.
WestJet says the Boeing 737-10 MAX provides the lowest cost per seat among mid-range aircraft and is part of the airline's plan to offer more affordable flights.
The order will start delivering at the end of 2024 through to 2028, expanding the fleet by 65 aircraft over six years.
WestJet wouldn't yet say whether the 42 additional aircraft will service WestJet alone or if they will also fly under Swoop, the airline's ultra-low-cost carrier.
This report by The Canadian Press was first published Sept. 29, 2022.
Caitlin Yardley, The Canadian Press
Police say toddler's death in southeast Calgary being treated as suspicious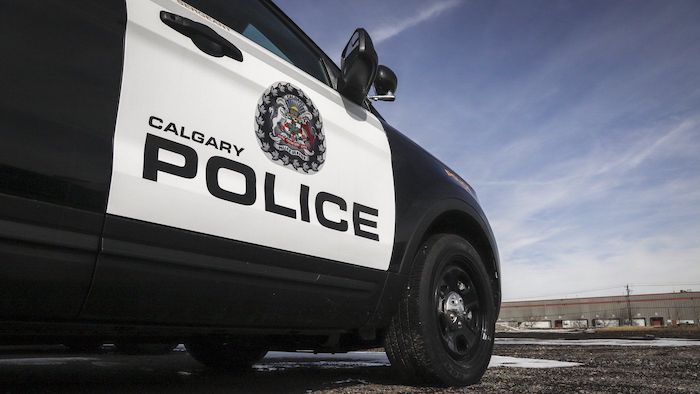 Police say they are investigating the death of a toddler in southeast Calgary.
Emergency crews were called to a home in the community of Midnapore around 2:15 a.m. Thursday and found a two-year-old girl in medical distress.
Police say the child was taken to hospital by ambulance but later died.
They say the toddler's death is being treated as suspicious.
Detectives are interviewing people to try to determine what happened before the child's death.
An autopsy is to be done Friday morning.
This report by The Canadian Press was first published Sept. 29, 2022.