Hockey, basketball and volleyball gone from the U of A's fall and winter to-do lists
At almost any time in memory, Wednesday's decision to remove hockey, basketball and volleyball from the University of Alberta's fall and winter to-do lists would be considered a major surprise.
This year, I suspect fans and athletes should have been at least partially prepared for it. Blame the pandemic. That's easy.
Explain that sponsorship money has dried up and every available penny must be saved to keep professors employed and students involved. That's easy, too. Some are sure to suggest that there are deep political motives in this move to move beyond the Bears and Pandas for one year. Maybe. Maybe not. Rightly or wrongly, political movements are seen in every action these days.
If additional explanations are required, Alberta's UCP government is sure to be singled out as cause number three; they inherited an entity in severe financial difficulty, ensuring that some budget cuts would be made as soon as possible after the NDP lost political control of the province.
This, of course, occurred well before the coronavirus crisis created overwhelming proof that sport, certainly in Canada, is something of an after-thought at all levels of society. As this is written, every professional sport is being exposed on a daily basis as a means for millionaires and billionaires to fatten their bankrolls. If timely political statements are necessary, fine; they'll be made, but no rational soul would dare to suggest that sport has actual relevance in this time of incoherent arguments and twisted responses.
In one old scribbler's opinion, good news ultimately will develop, almost as a result of the disappearance of the Bears and Pandas for at least one season. A move so dramatic at a level so vital is sure to create deep thought.
Which is where university sport fits in the puzzle. These organizations are the home of undoubted brilliance. In many ways, they create the model for all amateurs and low-profile professionals to follow. One day, perhaps soon, this world-wide rash of social, physical and emotional misery will be behind us. Then, cohorts of tough and committed leaders across the entire spectrum of athletics will have to step up. They will be obligated to contribute time and effort in a search for the best possible ways to ensure excellence in scholastics, citizenship and competition.
Now, looking back for even a few years, it's essential to remember that amateur sports were being painfully slammed by financial necessities before COVID-19's destructive arrival.
Athletic directors at U of A and MacEwan University have spoken of rising costs in tones that sometimes sounded almost desperate. I'm sure the same applies to the University of Calgary.
Similar words have been heard commonly in discussion with coaches and athletic directors at Alberta colleges. NAIT and Concordia leaders know the topic extremely well. So do alumni members working to keep hockey alive in the storied atmosphere of Camrose's Augustana campus of the U of A.
In a lifetime of hearing old adages, one has stuck out since childhood:
"It's Always Darkest Before the Dawn."
This corner hopes the dawn comes quickly.
Police arrest two more people following killing of eight-year-old girl in Alberta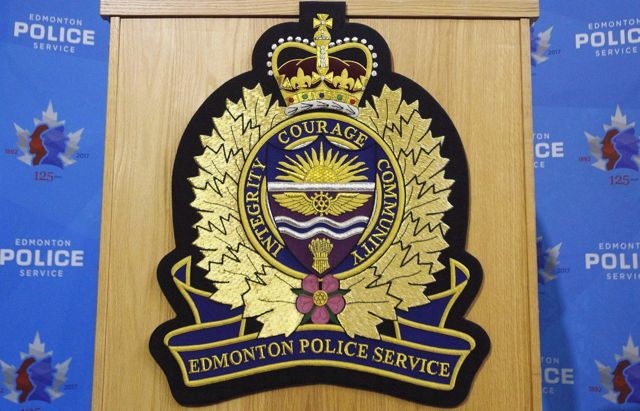 An Edmonton Police Service logo is shown at a press conference in Edmonton, Oct. 2, 2017. Police in Edmonton have charged two more people following the killing of an eight-year-old girl whose remains were found on a First Nation south of the provincial capital in April. THE CANADIAN PRESS/Jason Franson
Edmonton
Police in Edmonton have charged two more people following the killing of an eight-year-old girl whose remains were found on a First Nation south of the provincial capital.
Officers responded on April 24 to a welfare call about the girl at an Edmonton home but were unable to locate her.
Her remains were discovered five days later on the Samson Cree Nation in Maskwacis.
Shayden Lightning, who is 21, and Raighne Stoney, who is 36, have been charged with being an accessory to murder and causing an indignity to a body.
Three others were initially charged in the case.
Police are not releasing the names of two of the accused in order to protect the identities of other children related to the victim, whose identity is under a publication ban.
A 27-year-old woman faces a charge of first-degree murder and a 25-year-old man faces charges of being an accessory to murder and causing an indignity to a body.
Edward Nievera, 67, was charged with being an accessory to murder and causing an indignity to a body.
Edmonton police Staff Sgt. Colin Leathem said in a release Friday that the recent arrests will be the last in the case and that the investigation has concluded.
"We want to thank the RCMP in Maskwacis and Wetaskiwin for their assistance with this investigation," he said. "Needless to say, this was an exceptionally distressing investigation to work on, and they went above and beyond in helping to facilitate these final arrests and bring this file to conclusion.
"While nothing can change the horror of what occurred, we hope (the arrests) can provide some measure of justice to those who knew and loved this little girl."
This report by The Canadian Press was first published Sept. 22, 2023.
Police investigate 22 shootings across city in month of August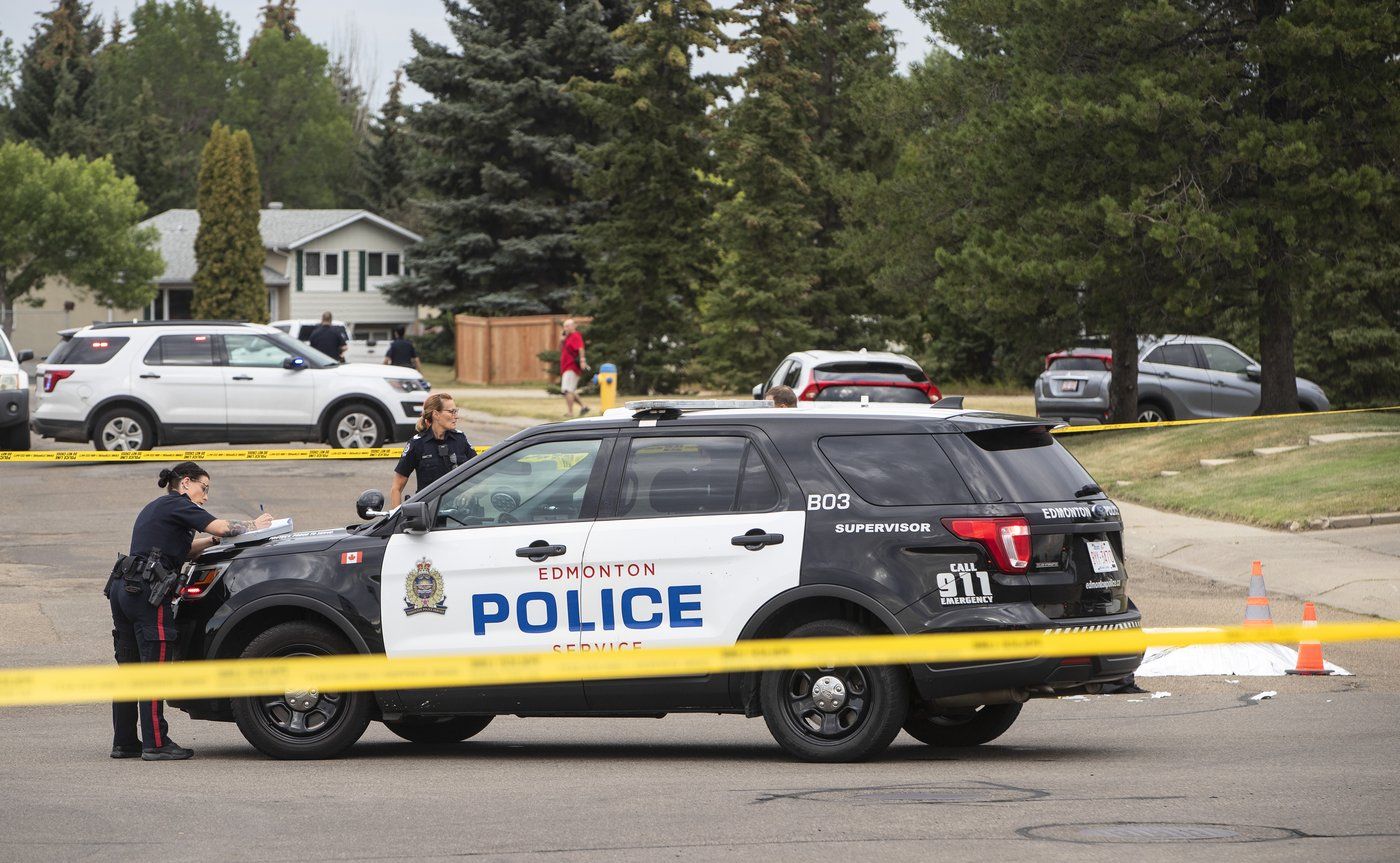 News release from the Edmonton Police Service
The Edmonton Police Service continues to investigate 22 reported shooting occurrences in the month of August.
Of the 22 occurrences, 18 are believed to be targeted offences and not random in nature. Ten of the 22 shootings resulted in injuries, and in 19 of these shooting incidents, there was the potential for innocent bystanders, including children, to be harmed. There were three deaths as a result of shooting occurrences in August, one of which was self-inflicted.
Nine incidents involved shots being fired at a person, four shots were firedat residences, another four shots were fired into the air, two shots were fired at vehicles, two shots were accidentally discharged and one was self-inflicted.
Compared to August 2022, August 2023 shooting occurrences are up by 36%. There have been 152 reported shooting occurrences year to date, a 32% increase from last year at this time. Edmonton Police Service members have also seized 679 firearms year to date.