Downtown Red Deer: safe, fun and open for business!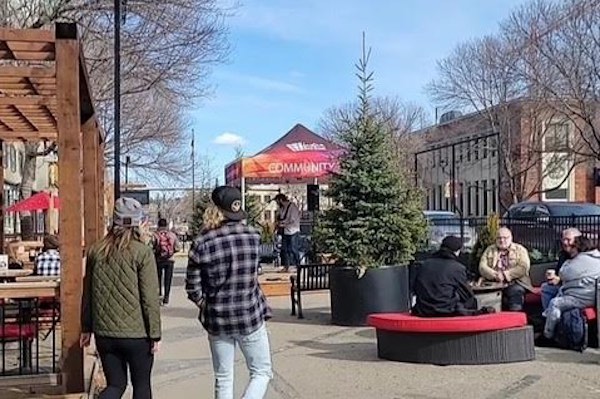 By Mark Weber
With summer just around the corner, downtown Red Deer is all the more bustling with fun events and even more local businesses to check out. But there are a few misconceptions about the area that persist, and that can even prevent some folks from visiting the city's increasingly vibrant core. "Downtown Red Deer has an always lot of good things going for it," explained Amanda Gould, executive director of the Downtown Business Association. "Sometimes, that is outweighed by the perception people have of downtown. "What we need to remember is all that has been happening downtown, what with the murals, the events, the alley upgrades – there are a lot of good things happening. And it's making it such a great destination to come and visit and to also set up your business," she added.
"We have seen, over the last year, an increase of 50 new businesses downtown. It's great news, and the downtown is a great place to go." As mentioned, however, certain misconceptions about the downtown area persist including that
there is a significant parking problem. "We absolutely do not have a parking issue," noted Gould. Visitors may not always be able to park directly in front of their destinations, particularly if they are in a facility with lots of other businesses and agencies, but there are typically plenty of places to park nearby if you are prepared for a short jaunt. "If you were to travel just a half a block down the street, or even a block down, you will find there are usually plenty of spaces. We are lucky that our downtown is walkable as well."
She also mentioned that some residents believe that downtown Red Deer is unsafe. "Again, this is a misperception – it's not the reality of it," she said. "We are so lucky as a neighbourhood downtown to have our own RCMP policing unit everyday – they chat with business owners and help them solve any safety issues they may come into contact with," she said. "There is a team of seven on that unit, and surely that makes downtown one of the safest places to be."
As to the surge in businesses, Gould noted that reasonable rents attract local entrepreneurs to launch ventures there as well – nicely adding to the growing variety of businesses in the area. It's yet another plus for Red Deer residents.
In the meantime, one of downtown's most prominent features – the Ross Street Patio – is really starting to liven up these days with the warmer weather and regularly scheduled musical performances. 'Music on the Ross Street Patio' is a free event and is open to all ages. Performances run from 4:30 –7:30 p.m. on show nights. Another annual favourite, the Downtown Market, kicks off on Wednesday, May 25. An accredited farmers' market, visitors are invited to come down and purchase all their fresh fruits and veggies between 3:30 and 6:30 p.m. each Wednesday. Live music on the Ross Street Patio is also a key feature on Wednesdays.
Gould added that Friday, May 27, is the official kick-off to summer on the Ross Street Patio. To celebrate, they have partnered with Sawback Brewing to introduce a limited-edition Ross Street Patio beer which is super exciting, she explained. "Free samples will be available at 5 p.m. that day (May 27). There will also be music and other activities. The special beer, featured at several downtown restaurants, will be available through the summer.
Looking into June, performances on the Patio will run on Wednesdays, Thursdays and Fridays. "Businesses are now opening up their patios – and we've got the music happening on the Patio, so we are really starting to see a lot more people coming down, spending some time outside and enjoying the live music that we are putting on," she said.
For more about the Downtown Business Association and all that is planned for the Ross Street Patio, find them on Facebook or visit www.downtownreddeer.com.
Telus Corp. marks opening of Telus Sky in downtown Calgary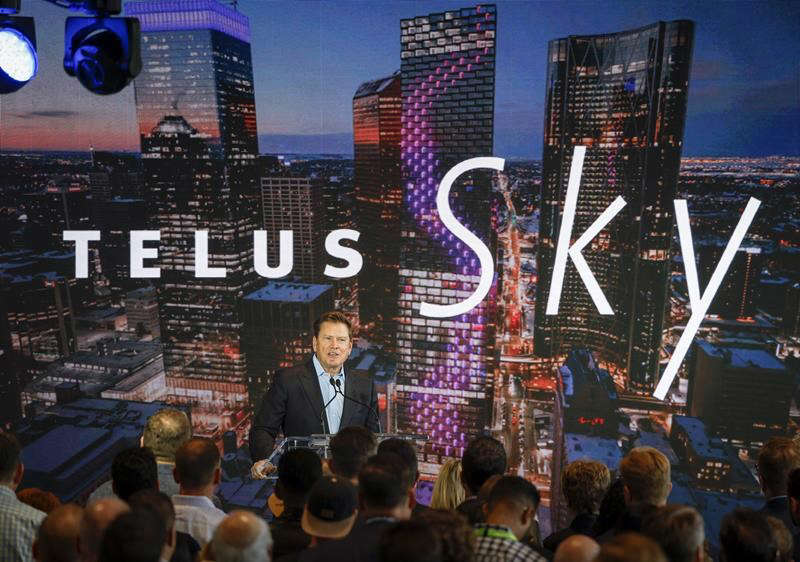 CALGARY — Telus Corp. marked the opening of its new 60-storey Calgary headquarters on Wednesday.
The new $400-million skyscraper, Telus Sky, has been in development for nine years and is now the third-tallest building in downtown Calgary. It features 750,000 square feet of office and retail space as well as 326 rental homes.
The building's eye-catching design, by architects Bjarke Ingels Group (BIG) and Dialog, along with developer partner Westbank and Allied, starts with a rectangular floorplate and then gradually twists as it rises.
Integrated into the facade of Telus Sky is Canada's largest public art display. "Northern Lights" by Canadian author and artist, Douglas Coupland, creates a light show across the building's exterior.
Telus Sky will be home to more than 1,600 Telus employees. It joins TELUS Garden in Vancouver, TELUS Harbour Toronto, TELUS House Ottawa, and Place TELUS Québec as one of the company's LEED (Leadership in Energy and Environmental Design) Platinum-certified buildings.
Among the building's environmental features is a storm water management system that recycles rainwater for use in washroom toilets, reducing the building's municipal water demand by 70 per cent.
This report by The Canadian Press was first published July 6, 2022.
Companies in this story: (TSX:T)
Amanda Stephenson, The Canadian Press
Business Spotlight: Massage Above All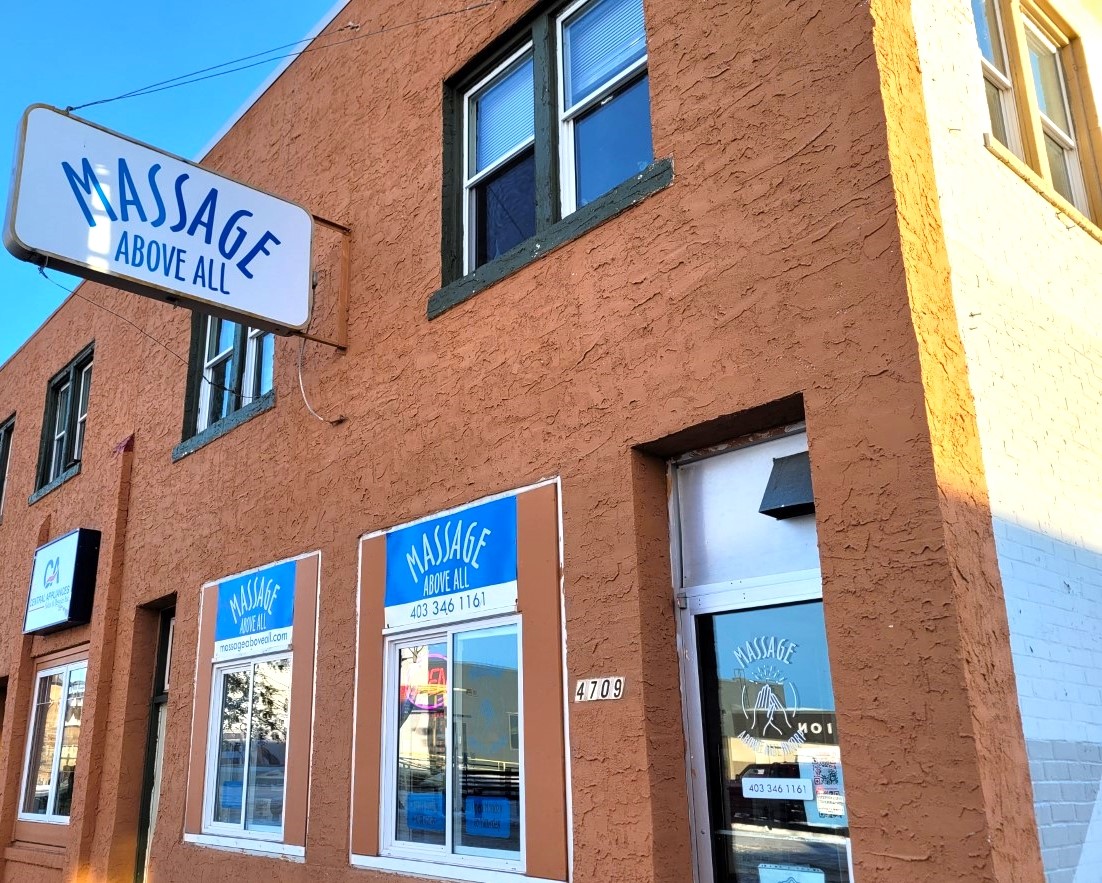 This week's Business Spotlight shines on Massage above all an excellent place to heal and relax with truly professional staff.
1. What is your business?
We are a Professional Therapeutic and Holistic Massage clinic serving Central Alberta in Downtown Red Deer since 1995.
2. When did your business open?
Originally opened in a small rental space in 1995, as we grew, it became apparent that we would need to expand. We purchased and completely renovated our current 2525 sq ft property with our clients in mind. Each treatment is spacious, clean and meets all health standards as per AHS.
3. What makes your business unique?
We are a local Massage Clinic that owns our property and has thrived in the Downtown for some 27 years: 6 treatment rooms spacious lobby. Our therapists are registered with professional associations, and as such, we can direct bill to most insurance companies. *Some conditions apply*
4. What are some products/services that you offer?
We offer Professional Massage Therapy services, including Therapeutic, Relaxation, Lymphatic, Hot Stone, Couples Massage, Reflexology, Cupping, and Craniosacral therapy.
We also offer fair trade merchandise from around the world. Stop in and see
5. Why did you choose Downtown Red Deer as the location for your business?
Personally, I chose the Downtown because our family has owned and operated businesses since 1974 when we moved to Red Deer from Calgary when my parents took over Red Deer Auction Co Ltd.
6. What do you think makes Downtown vibrant?
The unique and friendly businesses and business owners and staff.
7. Finish this sentence: I love Downtown Red Deer because…
It is the core of the city, close to home. A vibrant community with eclectic and unique shopping experiences.
For more information
Facebook – Massage Above All | Facebook
Twitter –@MassageAboveAll