Red Deer RCMP and City of Red Deer introduce Integrated Downtown Policing Unit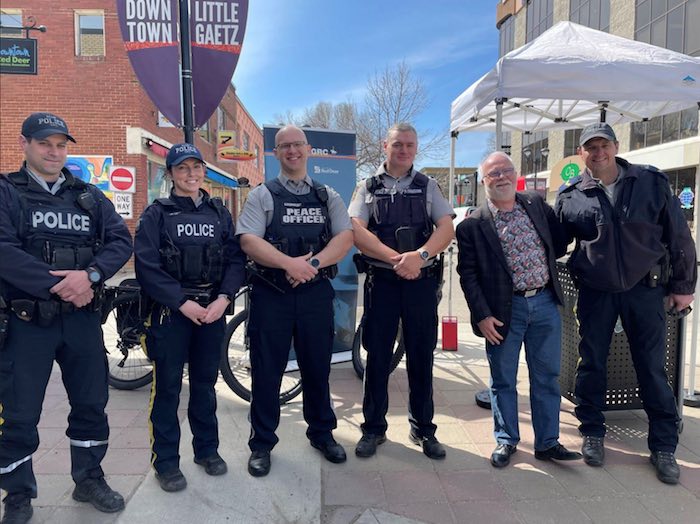 News release from Red Deer RCMP
Today the Red Deer RCMP's Downtown Patrol Unit officially welcomed their two newest policing partners to the unit; two Community Peace Officers (CPO) with enhanced duties.
"The addition of these two new CPO resources will enhance our policing presence, improve safety, and have a positive impact on the downtown overall," says Supt. Holly Glassford.
The pilot project is a joint initiative between the Red Deer RCMP, City of Red Deer Municipal Policing Services, and the Government of Alberta. The Province enhanced CPOs' authorities to allow them to investigate certain criminal code files including Theft under $5000 and Mischief under $5000.
"In some respects, they will have comparable duties to their RCMP counterparts. They will investigate incidents, collect evidence, and provide proactive and responsive enforcement of City bylaws, provincial statutes and some criminal codes," says Peter Puszka, Municipal Policing Superintendent. The two CPOs will also have access to policing tools and databases not typically available to Peace Officers.
Since 2018, Red Deer's downtown has had a dedicated Downtown Patrol Unit (DPU), focused on improving safety through increased police visibility, proactive enforcement, decreasing property crime and criminal activity, and developing relationships with the residents, businesses and social agencies downtown.
"Our downtown unit has been doing a tremendous job with such a substantial mandate, and they're really making an impact in our downtown core," says Supt. Holly Glassford.
In 2021, the DPU conducted 2,219 investigations of which 64% were self-generated files identified during proactive patrols, and the other 36% were in response to calls from the community. This led to 784 arrests, 493 Criminal Code charges, 470 weapon seizures, 37 ounces of illegal drugs seized and 1,061 tickets issued.
During the RCMP's latest community consultations and survey, participants indicated that there were still issues about the perception of safety in the downtown, and that safety was a barrier to visiting the downtown.
"Council and I are committed to working towards the enhancement and revitalization of our downtown," says Mayor Ken Johnston. "This innovative, one-of-a-kind initiative will increase feelings of safety and security amongst those working, living and enjoying our downtown."
City Council looks to accelerate permit process for affordable housing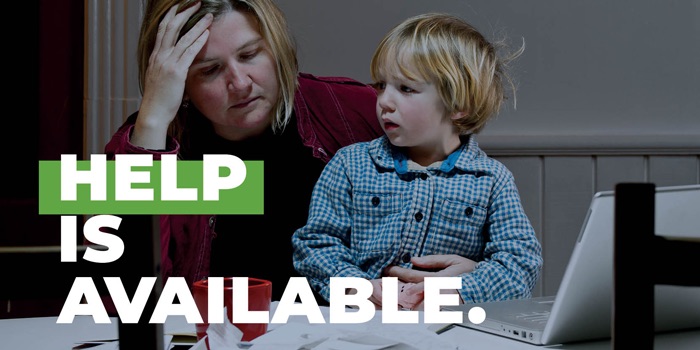 City Council approves Housing Asset Development interim recommendations, demonstrating commitment to affordable and supportive housing options
City Council unanimously approved a recommendation for Administration to prioritize zoning and permitting processes for affordable housing and permanent supportive housing options at their regular meeting today, aiming to assist applicants seeking funding from either Canadian Mortgage and Housing Corporation's (CMHC) Rapid Housing Initiative or Government of Alberta's Affordable Housing Partnership.

The recommendation stems from a request from Council in 2022 for the Housing and Homelessness Integration Committee (HHIC) to actively work to expedite permanent supportive housing development and to explore funding options and recommendations for local government assistance. While this work continues, the HHIC identified the need for interim actions to support time-sensitive community applications for recently announced CMHC and Government of Alberta affordable housing streams. While The City provides timely support with relevant zoning and permitting processes already, permits and applications were completed on a first-come, first-served basis. Direction to prioritize processes specific to permanent supportive and affordable housing ahead of other applications may increase the likelihood of meeting timelines for the CMHC and Government of Alberta funding programs.

"CMHC receives applications from across the country and has identified permitting as a major barrier in many municipalities. This decision confirms The City's commitment to affordable and supportive housing options for residents and is a positive step towards reaching our goal that safe, accessible, and affordable housing is available to all and everyone is appropriately housed," said Ryan Veldkamp, Safe & Healthy Communities Supervisor. "Applicants who are seeking funding from either CMHC or Government of Alberta for affordable and supportive housing development are encouraged to reach out to The City for support as needed."

In addition to prioritizing applications, City Administration supports HHIC's recommendation in the following ways:
Providing dedicated staff for application support, and a multi-department team to review applications
Sharing relevant data for applications and facilitating a lived experience knowledge transfer
Providing letters of support outlining community need and describing available City supports
These are initial steps towards supporting and prioritizing affordable housing projects, and the HHIC anticipates making additional recommendations to Council in 2023.
Potential applicants are encouraged to email their intent to [email protected]. More information on Housing & Homelessness efforts can be found at: https://www.reddeer.ca/about-red-deer/social-well-being-and-community-initiatives/housing-and-homelessness/.
Mayor Johnston responds to Provincial announcement about transition of OPS operations to AHS run mobile site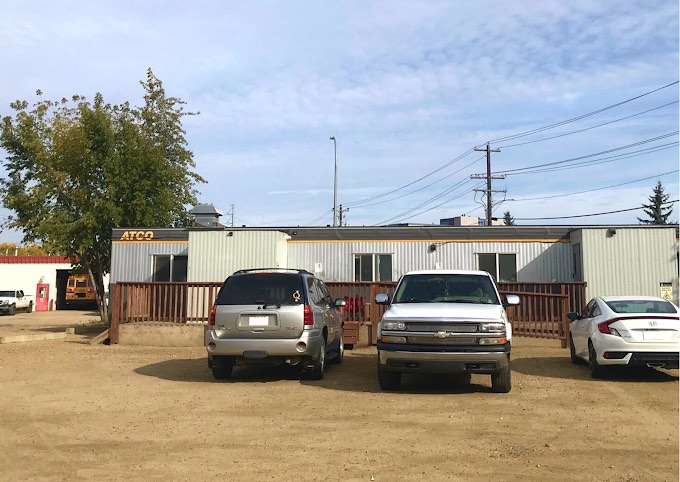 The Provincial Government has announced its intention to transition the current Overdose Prevention Site (OPS) in Red Deer from a privately run facility to an Alberta Health Services operated mobile site.

The Overdose Prevention Site (OPS) has been operated by Turning Point since October 2018 when it opened its doors as a temporary health service. At this time, the Province of Alberta will begin transition of the current operations from a privately operated site to a provincially run mobile service.

On behalf of Red Deer City Council, I want to assure our citizens that we remain committed to working with the Province of Alberta to build Red Deer as a recovery community.

We appreciate the leadership of the Province of Alberta in this area. We thank Turning Point for their years of service and the lives saved over the past several years. Ensuring the safety and wellbeing of Red Deerians is a top priority, and we are confident this new AHS-Operated mobile site will continue to meet the needs of our residents.

I also want to extend a formal apology to Turning Point and the service providers in our community who learned about the transition after overhearing one of our City Council members talking with a provincial colleague about it in the community. We know this is unacceptable, we apologize.