Desperate Central Alberta kids in need of connection
Calling all Donors and Supporters
We need your help!
In these challenging times, children and families are isolated, struggling to cope and understand, and are forced to wrestle with other mental health issues. As a Youth HQ supporter, you play a key role in ensuring the well-being of the children and families we serve. Through you we are able to cultivate authentic, caring relationships, opportunities, and connections to create a sense of belonging among and between children, adults, and community. It is times like this that reveal our true heroes – you.
Kids need Connections – Every child deserves the chance to exceed beyond the circumstances that surround them. Through our dedicated staff team, amazing volunteers, and committed donors and supporters we have been able to adapt during these difficult times and continue to meet the needs of the children and families we serve. Like many charities, fundraising has been a daunting challenge for us. Many of our annual events have been cancelled, altered and donations are down this year.
In an effort to address our funding challenge we are asking you to consider supporting us in our efforts through this "crowdfunding initiative".
On Giving Tuesday, December 1st we are launching the Kids need Connections Crowd Funding Giving Campaign.
Check out and learn more about this initiative. Visit the campaign page by CLICKING HERE or by visiting our website at www.youthhq.ca.
Once on the page, you will have three options to support this ground-breaking initiative:
The most obvious is to contribute (thus the CONTIBUTE button staring back at you when the page opens up!).
While we are always happy to receive any donations folks are able to make, the biggest secret to the success of a Crowd Funding campaign is to create the crowd. This is something that every one of us is able to do at absolutely no cost. I'm asking you to share….share….share….and then share more! We need to get this message out to all our networks if it's going to be successful. Share on social media, share by email, text the link to people who don't use either (is there actually anyone who doesn't use social media or email???)….whatever it takes to get this shared far and wide. And when you share, make sure you compel those you've shared with to do the same.
The final option is to do both….contribute to the campaign and then share it out to your various networks!
You literally hold the keys to the success of this initiative in your hands! Please do everything you can to support our efforts in this campaign. Thanks for your continued support and thank you in advance for doing anything you can do to help our cause in this challenging time. And for making a difference … for kids' sake.
QKIDS NEED CONNECTIONS
Boys and Girls Clubs ensure children and youth are connected to others and the world around them. We aim to cultivate authentic, caring relationships, opportunities, and connections to create a sense of belonging among and between children, adults, and community.
There are more than 1,500 children and youth in Red Deer looking for connections; a mentor or someone to look up to; a safe place to go and make friends; somewhere to feel valued and a sense of belonging.
10-year-old Jamie said "I haven't seen my friends for months and can't remember what some of them look like".
11-year-old Michelle said "I thought I would never see my friends and the Club again, and then the Club came to me".
Boys and Girls Clubs are adapting to these circumstances to help ensure Kids are Connected. We need your help. Our funds are not adequate to meet the present need.
Please Share and/or donate!
With hail storms this size it's a miracle no one was killed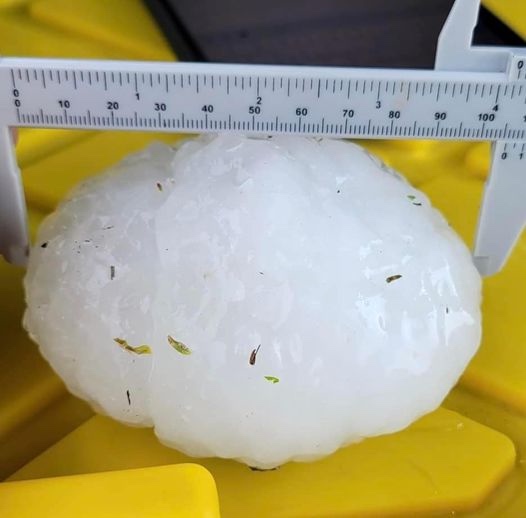 Monday, August 1st will be a day hundreds of Albertans will never forget. The hail storm that devastated an area of Central Alberta resulted in a series of terrifying experiences for motorists on the QE II, especially around Antler Hill, just north of Innisfail. This is a map of the area most affected by the largest hail stones most have seen in their lifetimes.
Yes we've all heard people talk about "baseball" or "tennis ball" sized hail in the past. In this case, those comparisons are simply too small!
Now you can imagine how terrifying it must have been to be caught driving on the QE II south of Red Deer and north of Innisfail during this storm on Monday, August 1st. Here's what that felt like, courtesy of Gibran Marquez as posted on the Facebook Page Alberta Storm Reports
This couple was remarkably calm considering the battering they were experiencing!
The immediate aftermath.
ASIRT investigating Stettler incident after RCMP shoot and taser suspect who allegedly threatened woman with an axe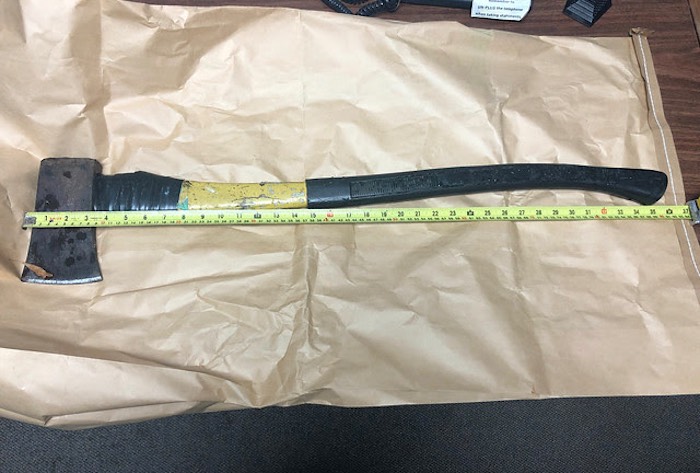 News release from ASIRT (Alberta Serious Incident Response Team)
Investigation into Stettler RCMP officer-involved shooting causing injury continues
On July 24, the Alberta Serious Incident Response Team (ASIRT) was directed to investigate an officer-involved shooting that occurred earlier that day.
At 10:14 p.m., the Stettler Royal Canadian Mounted Police (RCMP) detachment received a report of a disturbance in the area of 58 Street and 50A Avenue. When officers arrived in the area, they were flagged down by a female who said she had been threatened by a man with an axe.
Officers located the man in a nearby alley and confronted him. During this time, one officer discharged his conducted energy weapon and another discharged his firearm, striking the man. Emergency Medical Services arrived and provided the man with medical care. He was then transported by STARS Air Ambulance to an Edmonton-area hospital, and released the next day.
Two weapons were recovered from the scene
ASIRT's investigation will examine the circumstances surrounding the uses of force. No additional information will be released.
As part of its ongoing investigation, ASIRT is continuing efforts to identify people who may have observed the man or witnessed aspects of the confrontation between the man and police. ASIRT is asking anyone who may have been in the area and may have witnessed these events and/or may have video to contact investigators at 403-592-4306.
ASIRT's mandate is to effectively, independently and objectively investigate incidents involving Alberta's police that have resulted in serious injury or death to any person, as well as serious or sensitive allegations of police misconduct.