Desperate Central Alberta kids in need of connection
Calling all Donors and Supporters
We need your help!
In these challenging times, children and families are isolated, struggling to cope and understand, and are forced to wrestle with other mental health issues. As a Youth HQ supporter, you play a key role in ensuring the well-being of the children and families we serve. Through you we are able to cultivate authentic, caring relationships, opportunities, and connections to create a sense of belonging among and between children, adults, and community. It is times like this that reveal our true heroes – you.
Kids need Connections – Every child deserves the chance to exceed beyond the circumstances that surround them. Through our dedicated staff team, amazing volunteers, and committed donors and supporters we have been able to adapt during these difficult times and continue to meet the needs of the children and families we serve. Like many charities, fundraising has been a daunting challenge for us. Many of our annual events have been cancelled, altered and donations are down this year.
In an effort to address our funding challenge we are asking you to consider supporting us in our efforts through this "crowdfunding initiative".
On Giving Tuesday, December 1st we are launching the Kids need Connections Crowd Funding Giving Campaign.
Check out and learn more about this initiative. Visit the campaign page by CLICKING HERE or by visiting our website at www.youthhq.ca.
Once on the page, you will have three options to support this ground-breaking initiative:
The most obvious is to contribute (thus the CONTIBUTE button staring back at you when the page opens up!).
While we are always happy to receive any donations folks are able to make, the biggest secret to the success of a Crowd Funding campaign is to create the crowd. This is something that every one of us is able to do at absolutely no cost. I'm asking you to share….share….share….and then share more! We need to get this message out to all our networks if it's going to be successful. Share on social media, share by email, text the link to people who don't use either (is there actually anyone who doesn't use social media or email???)….whatever it takes to get this shared far and wide. And when you share, make sure you compel those you've shared with to do the same.
The final option is to do both….contribute to the campaign and then share it out to your various networks!
You literally hold the keys to the success of this initiative in your hands! Please do everything you can to support our efforts in this campaign. Thanks for your continued support and thank you in advance for doing anything you can do to help our cause in this challenging time. And for making a difference … for kids' sake.
QKIDS NEED CONNECTIONS
Boys and Girls Clubs ensure children and youth are connected to others and the world around them. We aim to cultivate authentic, caring relationships, opportunities, and connections to create a sense of belonging among and between children, adults, and community.
There are more than 1,500 children and youth in Red Deer looking for connections; a mentor or someone to look up to; a safe place to go and make friends; somewhere to feel valued and a sense of belonging.
10-year-old Jamie said "I haven't seen my friends for months and can't remember what some of them look like".
11-year-old Michelle said "I thought I would never see my friends and the Club again, and then the Club came to me".
Boys and Girls Clubs are adapting to these circumstances to help ensure Kids are Connected. We need your help. Our funds are not adequate to meet the present need.
Please Share and/or donate!
Judy's story: I'm on the healthy road!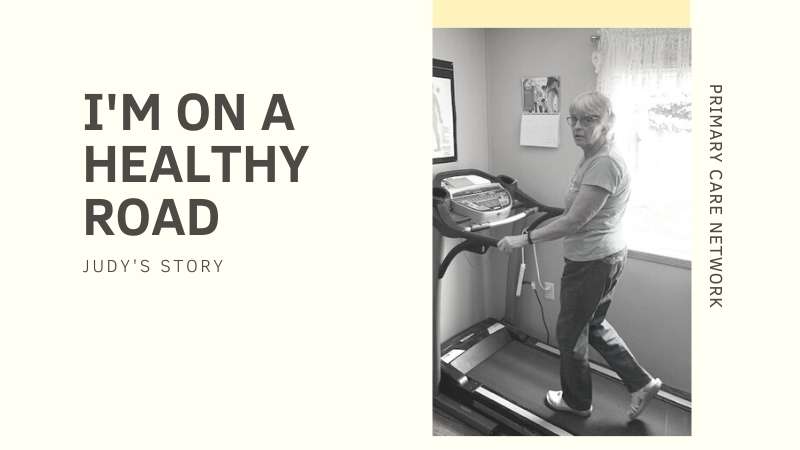 On the Healthy Road!
My journey to better health starting when my doctor told me my blood sugar was at pre-diabetes levels, my blood pressure continued to require medication and I had weight to lose. He sent me to see the RDPCN nurse. After some appointments there, the nurse referred me to the Health Basics program.
Exercise was my downfall. Working from home, I always found something else to do rather than exercise. Health Basics increased my awareness. I tracked what I was eating and became more aware of what I ate, when I ate and why I ate. I also realized things that would make me healthier that I wasn't doing. I realized being healthy is a process and I took one healthy step at a time. I also became aware of the wider variety of options for healthy lifestyle.
My husband and I visited friends over the summer and noted they had lost weight. This stimulated us to pay even more attention to our food intake. As a result of our overall efforts, I have lost about 32 pounds and my husband has lost 37. My blood sugar is now in the normal range. I have had significant decrease in my blood pressure medication. I have more energy. I enjoy exercising more as it is easier to move around and I have less arthritis pain. Health Basics is an excellent class- it started me on the healthy road. I also have much more confidence in my future health.
Click to learn more about the Red Deer Primary Care Network.
Read more success stories from the Primary Care Network.
Larry Reese and Judy Sutter among five Central Alberta artists featured in OUR West Country exhibition at MAG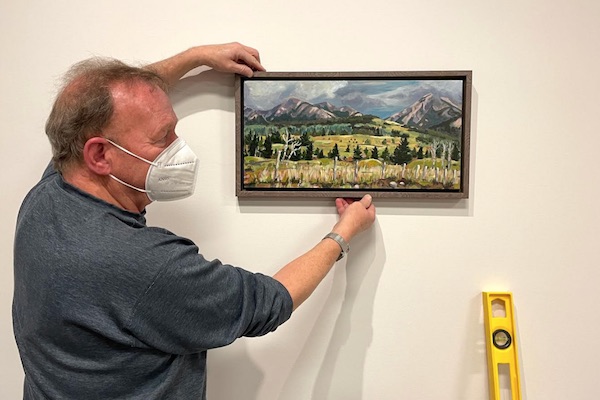 News Release from Red Deer Museum & Art Gallery (MAG)
Five Central Alberta artists worked en plein air, painting the incredible landscape that is the West Country.
The Eastern Slopes of Alberta and prospective coal mining in that area have been the focus of much controversy in the last year. These mountains are more than the resources they hold. They provide the people of Alberta with much of the province's fresh water supply as well as mental and physical connections to nature. In the summer of 2021, central Alberta artists Lynn LeCorre, Kate More, Larry Reese, Judy Sutter, and Susan Woolgar worked en plein air, painting and sketching onsite in the open air. Through their eyes, we experience the incredible landscape that is the West Country along the eastern slopes of Alberta's Rockies. See the exhibit OUR West Country: Plein Air Painting in Alberta's Eastern Slopes on display at the Red Deer Museum + Art Gallery (MAG) December 11, 2021 to March 12, 2022, with an opening reception on Sunday, December 12th from 2-4pm.
Words from Pat Matheson, Curator of Art:
"The MAG is looking forward to seeing this exhibition installed as it touches on a topic near and dear to many Albertans, including myself. With the new awareness most Albertans have with the landscape so close to us to the west, we invited a group of en Plein Air artists to capture the atmosphere, the beauty and the spirit of Alberta's eastern slopes through their eyes."
Opening Reception: Sunday, December 12, 2-4pm
Join us at 2 pm for the opening of the new exhibits OUR West Country: Plein Air Painting in Alberta's Eastern Slopes and Ya Ha Tinda – The Ranch: Photography by Arto Djerdjerian. Artists in attendance.
Talks & Tours:
Open for First Fridays! Guide in the Gallery – January 7, 5-8pm
2 O'CLOCK TOURS – Staff-led informal tours. February 12, 2pm