Desperate Central Alberta kids in need of connection
Calling all Donors and Supporters
We need your help!
In these challenging times, children and families are isolated, struggling to cope and understand, and are forced to wrestle with other mental health issues. As a Youth HQ supporter, you play a key role in ensuring the well-being of the children and families we serve. Through you we are able to cultivate authentic, caring relationships, opportunities, and connections to create a sense of belonging among and between children, adults, and community. It is times like this that reveal our true heroes – you.
Kids need Connections – Every child deserves the chance to exceed beyond the circumstances that surround them. Through our dedicated staff team, amazing volunteers, and committed donors and supporters we have been able to adapt during these difficult times and continue to meet the needs of the children and families we serve. Like many charities, fundraising has been a daunting challenge for us.  Many of our annual events have been cancelled, altered and donations are down this year.
In an effort to address our funding challenge we are asking you to consider supporting us in our efforts through this "crowdfunding initiative".
On Giving Tuesday, December 1st we are launching the Kids need Connections Crowd Funding Giving Campaign.
Check out and learn more about this initiative.  Visit the campaign page by CLICKING HERE or by visiting our website at www.youthhq.ca.
Once on the page, you will have three options to support this ground-breaking initiative:
The most obvious is to contribute (thus the CONTIBUTE  button staring back at you when the page opens up!).
While we are always happy to receive any donations folks are able to make, the biggest secret to the success of a Crowd Funding campaign is to create the crowd.  This is something that every one of us is able to do at absolutely no cost.  I'm asking you to share….share….share….and then share more!  We need to get this message out to all our networks if it's going to be successful.  Share on social media, share by email, text the link to people who don't use either (is there actually anyone who doesn't use social media or email???)….whatever it takes to get this shared far and wide.  And when you share, make sure you compel those you've shared with to do the same.
The final option is to do both….contribute to the campaign and then share it out to your various networks!
You literally hold the keys to the success of this initiative in your hands!  Please do everything you can to support our efforts in this campaign. Thanks for your continued support and thank you in advance for doing anything you can do to help our cause in this challenging time. And for making a difference … for kids' sake.
QKIDS NEED CONNECTIONS
Boys and Girls Clubs ensure children and youth are connected to others and the world around them. We aim to cultivate authentic, caring relationships, opportunities, and connections to create a sense of belonging among and between children, adults, and community.
There are more than 1,500 children and youth in Red Deer looking for connections; a mentor or someone to look up to; a safe place to go and make friends; somewhere to feel valued and a sense of belonging.
10-year-old Jamie said "I haven't seen my friends for months and can't remember what some of them look like".
11-year-old Michelle said "I thought I would never see my friends and the Club again, and then the Club came to me".
Boys and Girls Clubs are adapting to these circumstances to help ensure Kids are Connected.  We need your help. Our funds are not adequate to meet the present need.
Please Share and/or donate!
Whistle Stop Cafe owner challenging lockdown and authorities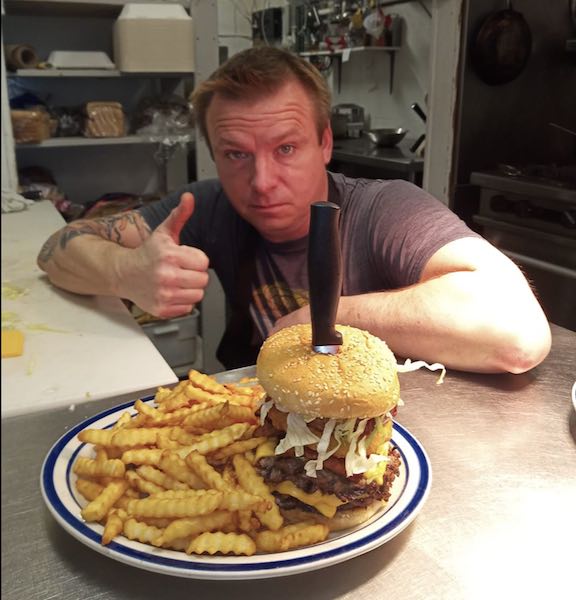 Just a few months ago Mirror, Alberta might have been referred to as UCP heartland.  But things seem to be changing quickly.  One of the hottest spots in the area is Chris Scott's Whistle Stop Cafe.  The owner, Chris Scott opened The Whistle Stop in the middle of Alberta's second lockdown back in January.  Still facing legal action from that lockdown, Chris didn't hesitate to announce he would also be defying Alberta's third lockdown of indoor dining as soon as that was announced.  Hundreds of supporters showed up on the weekend.  They were treated to music, a beer garden, as well as both outdoor patio, and indoor dining options.
As expected The Whistle Stop was visited by an AHS inspector and RCMP members who noted the violations and informed Mr. Scott of impending legal actions against The Whistle Stop Cafe.  All this hasn't slowed Scott down one bit.  As of Tuesday morning, the cafe is open and serving customers (who are warned by staff they could be charged for violating indoor dining restrictions) and Chris Scott is planning for another busy weekend.  Scott addresses his massive social media following daily.  His Tuesday morning address shows just how committed he remains despite the obvious impending showdown sure to take place in the coming days between Scott and AHS as well as the RCMP.
In his facebook post, the owner of The Whistle Stop Cafe almost seems to be daring Premier Jason Kenney to make a move:
Good morning everyone! It's been a busy, stressful couple days for us here. I'm not going into details as they're irrelevant to our vision of serving delicious food, to beautiful people
today could be a very big day for us here at the Whistle Stop Cafe in Mirror, Alberta. We've got a lot on the go including planning this coming weekends festivities here. Live music, karaoke, and wonderful food prepared with care and attention to detail. All of us here believe strongly in taking every precaution with the way we handle food. As a food "service," provider our number one priority is ensuring that what we serve its fresh and safe. We also believe in your choice to either venture out in this dangerous world or stay home and limit your exposure to the thousands of risks we encounter every day. Nobody here will ever judge you for making your own choice. As most of you know, Alberta Health Services suspended our food handling permit yesterday, via EMAIL. Now I could have ignored the email and said I didn't recieved it and made them come out here and deliver themselves, but I didn't. AHS inspectors are not well received these days. And I'm happy to consider them as human beings and keep them out of situations where they may be subject to abusive language and threats. So I accepted the email as it was written and acknowledge the suspension of my permit. However, as a man and a human being I have the right to engage in commerce. I have the right to Life, Liberty and security. These rights are not conditional on any agency "permitting," them. We continue to follow best practices in regards to purchase, storage, and preparation of our food. And we continue to maintain a clean environment in which to serve or consume said food. We will not continue to be bullied into submitting to garbage, harmful, baseless restrictions forced on the people of Alberta by those who will never suffer the consequences of their own actions. We are OPEN for business. And we have some great specials today!
Breakfast- Eggs Kenney served with a side of disobedience. 2 eggs poached one way, then changed to whatever we feel like making up at the time. We will give you ham, sausage, and bacon with your eggs Kenney but then we're going to take back half of it and tell you is for your own good. Comes with hashbrowns on the side, but only if you submit to our stupid rule of clapping three times and saying the word, "knee," (as in the Knights who say, knee. Because it's ridiculous and changes nothing.) $5.00 plus a fee of $7.95 for the permit to eat.
Lunch special today is a UCP burger. Our delicious classic burger! But like our government it will be served open and two-faced with an egg on its face. Comes with delicious freedom fries! $11.95
Soup today is Hinshaw chicken noodle. Chicken soup is good for you! And since Dr. Hinshaw seems to think she's the only person who knows what's good for us I figured it was an appropriate name.
Supper special is whatever you want. We will prepare you anything you like! Because what you put in your body, and where you choose to eat and do business is YOUR CHOICE!!! Keep in mind our kitchen is small so please don't go crazy
our supper special is FREE! And if you feel like donating to our cause we would be very happy to accept it. I heard something about "plague rats," so all donations will go towards cleaning supplies and a consultation with an exterminator because we want ALBERTA TO REMAIN RAT FREE!!!
We're looking forward to seeing you today!! We NEED YOU HERE. We need your support! We need to push back as hard as we can, knowing that we may get sick but doing OF OUR OWN ACCORD!!
Sending love and freedom from the Whistle Stop Cafe in Mirror
Evaluation Assistant – Part-time Casual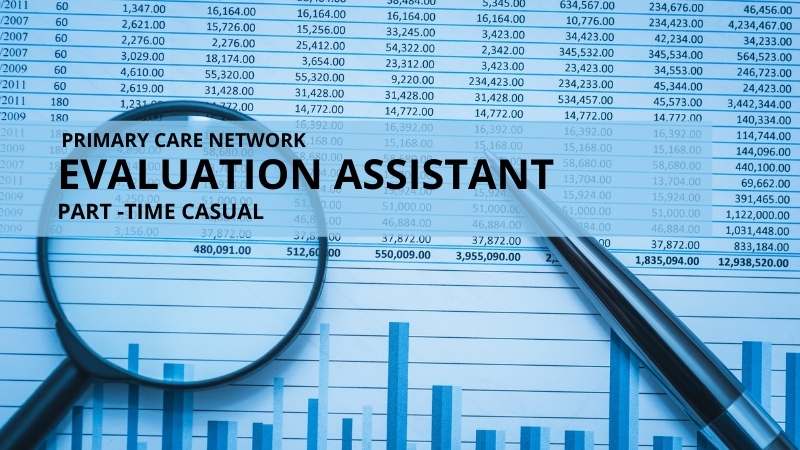 Evaluation Assistant – Part-time Casual
The Evaluation Assistant will be part of the Evaluation Team at the Red Deer Primary Care Network (RDPCN) working under the direct supervision of the Evaluator. The main responsibilities include data collection, data entry, as well as supporting both analysis and reporting for a broad spectrum of RDPCN programs and services. The successful candidate should be competent at working both independently and in a team environment; accurately managing data, and contributing to high quality reports and other deliverables.
Key Strengths of Candidates;
Bachelor degree in social sciences or health-related area
Experience in applied research or evaluation, quantitative and/or qualitative (minimum 2
years preferred)
Excellent command of Microsoft Excel, Word, Power Point and Outlook
Strong written and verbal communication skills
Detail orientated and organized
Able to work flexible hours with some evenings
and/or weekends.
This position is part-time casual, with varying hours
Act now. APPLY
Submit your curriculum vitae to [email protected] (with "Evaluation Assistant" in the subject line), or by fax to 403.342.9502. A full job description can be found at https://rdpcn.pcnpmo.ca/Careers.
Closing date: April 19, 2021 or until a successful candidate is found. Only candidates selected for an interview will be contacted.