City of Red Deer expedites patio process for desperate restaurants
From the City of Red Deer
City accommodates demand for patios
Summer patios are popping up throughout Red Deer as an extension to seating areas at local restaurants. Following the mandated closure of indoor dining by the Government of Alberta, outdoor patios are one way food and beverage businesses can continue to operate.
"We know local business owners are struggling to adapt to changing restrictions and wanted to find a way to expedite the application process so these businesses see minimal impact to their operations as a result of closure of indoor dining," said Erin Stuart, Inspections and Licensing Manager. "The health and safety of Red Deerians is of utmost importance, and participating businesses must ensure that public health orders and provincial restrictions continue to be followed."
Patios installed on private property require a development permit and may require a building permit. In an effort to offer immediate assistance to businesses, The City is modifying these processes to allow for installation of patios prior to permits being issued, following discussions with the Red Deer Chamber of Commerce.
A signed waiver is required by the business owner, allowing for the immediate installation of the patio. The business owner will be responsible for submitting a complete application, including a site plan outlining the location and measurements of the patio and the number of seats, within two weeks of the signed waiver being submitted. The permit will continue to be processed, ensuring safety and legislative requirements are met, and will be valid until September 30, 2021.
For patios within the downtown core, business owners are required to apply for a Seasonal Downtown Patio. Businesses within the downtown core require a boardwalk to be installed around the perimeter of the patio to provide a safe, accessible walkway for pedestrians (this excludes businesses located within Ross Street Patio). The City will build, install, remove and store these boardwalks at no cost to participating businesses.
Interested business owners can visit www.reddeer.ca/seasonalpatios for more information and to begin the application process.
Federal Court of Appeal upholds all but one rule on airline compensation
OTTAWA — The federal court of appeal says it will uphold all but one ofthe rules that bolster compensation for air passengers subjected to delayed flights and damaged luggage.
The court on Tuesday dismissed the appeal that challenged the validity of the passenger bill of rights, with the exception of one regulation that applies to the temporary loss of baggage.
Air Canada and Porter Airlines Inc., along with 16 other appellants that include the International Air Transport Association had argued that the passenger rights charter launched in 2019 violates global standards and should be rendered invalid for international flights.
In court filings, the airlines argued the regulation exceed the Canadian Transportation Agency's authority and went against a multilateral treaty by imposing compensation requirements for flight cancellations or lost baggage that were too stringent.
The CTA and Attorney-General argued there is no conflict between the passenger protections and the treaty.
The FCA initially turned down a request from the airlines to suspend the Air Passenger Protection Regulations (APPR) in 2020.
This report by The Canadian Press was first published Dec. 6, 2022.
Companies in this story: (TSX:AC)
The Canadian Press
WestJet announces new flights to Tokyo, Barcelona, and Edinburgh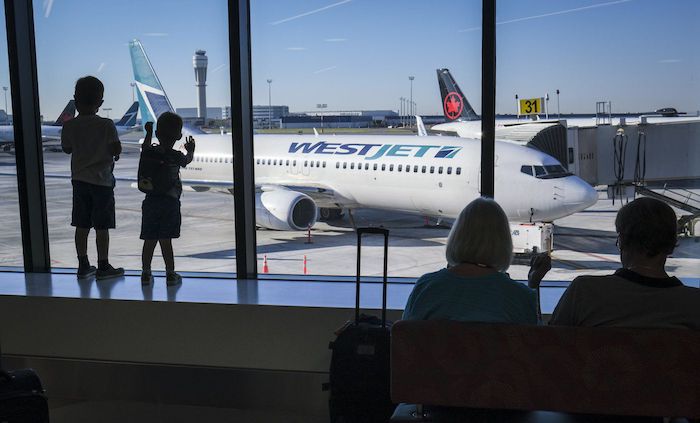 Calgary – WestJet plans to offer flights to Japan starting this spring, marking the airline's first non-stop flights to Asia from Calgary.
The Calgary-based airline said Monday that it will fly to Tokyo's Narita International Airport from Calgary this spring.
The non-stop flights will operate three times weekly beginning April 30.
The airline also announced new routes from Calgary to Barcelona and Edinburgh and increased frequency to Dublin, London, Paris and Rome, also starting in the spring.
WestJet chief executive Alexis von Hoensbroech says the new flights are part of the airline's plan to expand capacity from Calgary by more than 25 per cent by next year, beginning with intercontinental routes.
WestJet also says it is preparing for broader expansion within Canada and North America over the coming months.
This report by The Canadian Press was first published Dec. 5, 2022.