City council considers Entertainment District status for the Ross Street Patio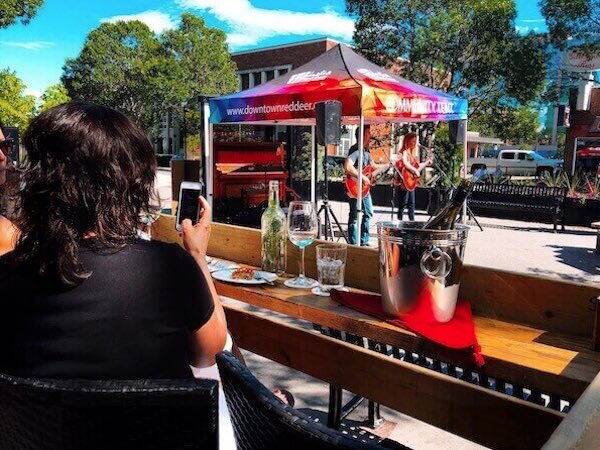 By Mark Weber
Downtown Business Association officials are thrilled that City council passed first reading this past week on a new bylaw that would see the Ross Street Patio receive 'Entertainment District' designation.
The move follows a request from the DBA made several weeks ago, explained Amanda Gould, executive director. According to the City, Entertainment Districts are new to the province, having been created last December through an amendment to the Gaming, Liquor and Cannabis Act. The designation would allow certain public areas – in this cast the Ross Street Patio – to be a place where adults could consume alcohol outside of a licensed premises while taking in various forms of live entertainment. "It's really the natural next step for the Ross Street Patio," said Gould. "The Patio is already becoming the home for live music, and we are getting more and more people coming downtown to enjoy it. As a result, a lot of people are using the restaurants along the Patio there.
"Because of that, a lot of times their patios are full. And so they often have people asking if they can buy a drink and take it out onto the actual Patio. Unfortunately, they have to say no." But with Entertainment District designation, that could all change.
Gould noted that it would help to further revitalize the downtown core by drawing more folks down to not only check out the entertainment that is running on the Patio all summer, but to also see all that downtown ultimately has to offer.
"It will help to make the Ross Street Patio even more popular than it already is," she said, adding that she approached Council about the designation about eight weeks ago.
"It has all moved really fast – the City has been wonderful with this. They talked about it in council, and everyone was really supportive of it. It went to first reading, and it was unanimously supported," she said. Second and third reading are expected to take place later in June.
"In the meantime, we've met with businesses and found out what their preferred operating times are. We've also tried to discover any issues that they can think of and how we could mitigate any challenges, and things like that," she added. "But the businesses are so keen to do this – they are absolutely pumped."
According to Erin Stuart, the City's inspection and licensing manager, "Research into the topic has shown that, while relatively new in Canada, there are numerous international jurisdictions where open consumption is allowed in public areas.
"Learnings from those areas show that Entertainment Districts provide opportunities for municipalities to revitalize key neighbourhoods, drive tourism, and support local businesses," she said in a release. "Working with the Downtown Business Association is an opportunity for a unique partnership and provides the option of working together on any issues that arise." Prior to the May 24th meeting, City administration determined a new bylaw was needed to support the DBA's request and sought direction from Council before proceeding.
A short timeline for implementing the designation would also of course maximize the use of the summer season. The release also noted that an Entertainment District in Red Deer would not allow public intoxication, underage drinking, use of cannabis, or the bringing in/taking away of alcohol to/from the district. The release also pointed out that the bylaw would be the first of its kind in Canada.
"It's awesome," said Gould in reflecting on the level of support shown for the Entertainment District concept here in Red Deer. "I'm delighted. I just came out of a meeting with the businesses and the City, and it's just great. I'm just so excited for it." In the meantime, she said this past week has marked the first official week of summer programming on the Ross Street Patio.
The Wednesday market is also in full swing. Visitors are invited to come down and purchase all their fresh fruits and veggies between 3:30 and 6:30 p.m. each Wednesday. Live music on the Ross Street Patio is a key feature on Wednesdays as well. And with the official kick-off to summer on the Patio having taken place, part of the celebration included the introduction of a limited-edition Ross Street Patio beer developed in partnership with Sawback Brewing.
The special beer will be available through the summer and will also be featured at several downtown restaurants. As for entertainment plans, performances on the Patio will run on Wednesdays, Thursdays and Fridays. For more about the Downtown Business Association and all that is planned for the Ross Street Patio, find them on Facebook or visit www.downtownreddeer.com.
Canadian Press NewsAlert: Unifor elects Lana Payne as president
TORONTO — Canada's largest private-sector union, Unifor, has elected Lana Payne as its new national president after former president Jerry Dias stepped down earlier this year.
More coming.
The Canadian Press
Hootsuite to lay off 30 per cent of staff, begin global restructuring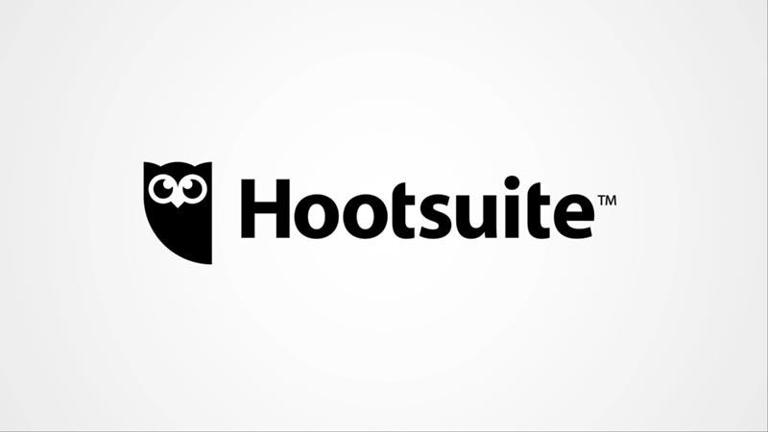 VANCOUVER — Hootsuite Inc. says it will lay off 30 per cent of its staff as part of a global restructuring.
The Vancouver-based social media business declined to answer questions about the exact number of staff laid off, but the most recent figures from financial data firm Refinitiv show the company employs about 1,000 people.
The company also did not say what triggered the job cuts, but tech companies as large as Shopify, Netflix and Clearco have conducted similar layoffs in recent weeks as investor interest in tech stocks has faded.
Hootsuite CEO Tom Keiser says the move will help the company once considered a darling in Canada's tech scene to realign itself with strategies that can make it successful.
He says Hootsuite needs to refocus, so it can drive efficiency, growth and financial sustainability.
In a statement, he said, "Today our focus is on our people, both those who are leaving us and those who are staying, and ensuring our customers continue to receive the support they need."
This report by The Canadian Press was first published Aug. 9, 2022.
The Canadian Press