Alberta Engineering Technology Professionals paving the way for refugees to find work in their field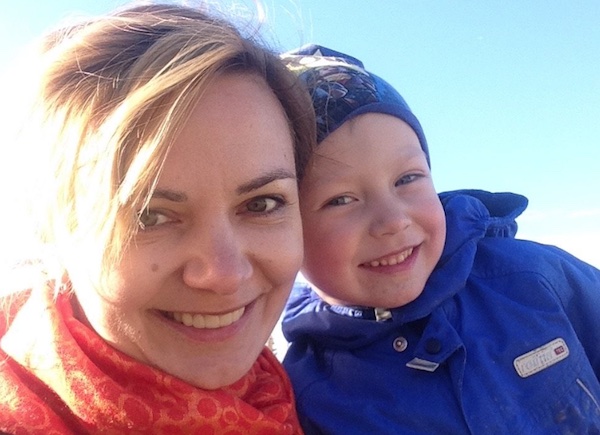 News Release from the Association of Science and Engineering Technology Professionals of Alberta
ASET waives fees for refugees, offers fast route into tech careers locally
Through two initiatives, the Association of Science and Engineering Technology Professionals of Alberta (ASET) is making it easier for engineering technology professionals who are refugees from war-torn countries to earn their professional designations and find work in their field without having to return to school.
Effective immediately, ASET is waiving all application fees for refugees seeking to become members and attain their designations (e.g. certified engineering technologist). These fees, which include the application fee, prior learning assessment and recognition (PLAR) fee, ASET professional practice exam fee, and certification exam fee, can cost up to almost $1,000 per member over time. ASET recognizes that many applicants who are refugees from countries in crisis are also suffering significant economic hardship.
ASET's fee waiver for refugees reflects its overall commitment to welcoming and supporting newcomers. In 2016, it launched a program designed to offer foreign-trained and other engineering technology professionals a faster route to establishing careers: the competency-based assessment program. The first of its kind in Canada and pioneered by ASET, it enables them to gain purchase in their career fields without having to return to school full-time. ASET eliminated the Canadian work experience requirement, making it one of the few regulatory bodies in Alberta to do this.
After Russia invaded Crimea in 2014, single mother Mila Wagner made the difficult decision to leave her home and job in Ukraine and move to Alberta two years later with her three-year-old son, Nikita. When she arrived in Alberta in 2016, she discovered that her multiple engineering technology-related degrees from Ukraine did not translate in the Canadian employment market and no one would hire her. She had to take on menial work until she was able to earn a civil engineering technology diploma at Lethbridge College.
Had she known about ASET's competency-based assessment program, she could have been fast-tracked into earning an ASET designation – subject to having the required application documentation – and ultimately working in a career-related job in half to a quarter of the time required to complete an additional engineering technology diploma in Canada.
While she praises the excellent civil engineering technology education that she received at Lethbridge College where the instructors are top-notch and go above and beyond to help their students, she wishes she'd known about the ASET program.
"If I could have been accredited through ASET from my previous schooling in Ukraine, I could have been positioned in a job in my field sooner," said Wagner, now an ASET member. "I think the competency-based assessment program combined with application fee waiver will be a game changer for refugees from Ukraine and other countries."
"With our application fee waiver for refugees now in place and our competency-based assessment program already established and proven to help newcomers, ASET is making it easier than ever for refugees with tech backgrounds to get on the career paths for which they were educated in their home countries," said ASET CEO Barry Cavanaugh. "Alberta and Canada as a whole need more people with the technical knowledge and experience to contribute to our province and nation and we value what these newcomers bring."
How the competency-based assessment program works:
Foreign-trained professionals who have passed an ASET-approved English language proficiency test and are seeking certification and an ASET certified engineering technologist (CET) or certified technician designation (CTech) now undergo a competency assessment. This includes submitting academic credentials, work experience documents – such as CV, competency summary, job descriptions, and references – confirming their work experience locally and abroad. They then complete a professional practice exam that tests them on Alberta-specific legislation and professional ethics, and the ASET certification exam (if applying for the CET designation) that tests them on their technical competency.
In some cases, foreign-trained professionals are not able to access academic documents. For example, if they are refugees from a war zone, their academic institution may have been destroyed. ASET's PLAR model allows foreign-trained professionals who are unable to produce academic transcripts to complete a work portfolio to demonstrate equivalency to the academic requirements. Skills and knowledge obtained outside of an academic program are evaluated for the purpose of recognizing professional competence, and certification exams test for the educational standard.
About ASET
ASET is the professional self-regulatory organization for engineering technologists and technicians in Alberta. ASET currently represents over 16,000 members, including full-time technology students, recent graduates and fully certified members in 21 disciplines and more than 120 occupations across a multitude of industries.
UCP asks Albertans to consider an Alberta Pension Plan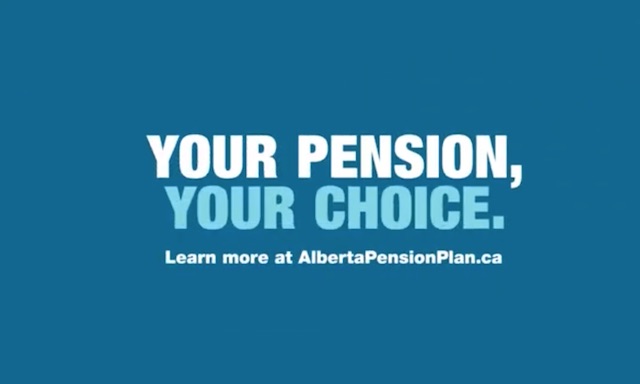 News release from the United Conservative party
The Government of Alberta is starting a public engagement to discuss the possibility of creating an Alberta Pension Plan.
You might be wondering, what's in it for you? Learn more by watching the short video below:
The government is eager to hear your views. To find more information, and participate in a survey, tap the button below.
Albertans deserve a pension plan that reflects their hard work and earnings, and it is up to Albertans to decide which pension plan that is.
-Your UCP Team
Police arrest two more people following killing of eight-year-old girl in Alberta
An Edmonton Police Service logo is shown at a press conference in Edmonton, Oct. 2, 2017. Police in Edmonton have charged two more people following the killing of an eight-year-old girl whose remains were found on a First Nation south of the provincial capital in April. THE CANADIAN PRESS/Jason Franson
Edmonton
Police in Edmonton have charged two more people following the killing of an eight-year-old girl whose remains were found on a First Nation south of the provincial capital.
Officers responded on April 24 to a welfare call about the girl at an Edmonton home but were unable to locate her.
Her remains were discovered five days later on the Samson Cree Nation in Maskwacis.
Shayden Lightning, who is 21, and Raighne Stoney, who is 36, have been charged with being an accessory to murder and causing an indignity to a body.
Three others were initially charged in the case.
Police are not releasing the names of two of the accused in order to protect the identities of other children related to the victim, whose identity is under a publication ban.
A 27-year-old woman faces a charge of first-degree murder and a 25-year-old man faces charges of being an accessory to murder and causing an indignity to a body.
Edward Nievera, 67, was charged with being an accessory to murder and causing an indignity to a body.
Edmonton police Staff Sgt. Colin Leathem said in a release Friday that the recent arrests will be the last in the case and that the investigation has concluded.
"We want to thank the RCMP in Maskwacis and Wetaskiwin for their assistance with this investigation," he said. "Needless to say, this was an exceptionally distressing investigation to work on, and they went above and beyond in helping to facilitate these final arrests and bring this file to conclusion.
"While nothing can change the horror of what occurred, we hope (the arrests) can provide some measure of justice to those who knew and loved this little girl."
This report by The Canadian Press was first published Sept. 22, 2023.