Celebrating Volunteers In Central Alberta! Part 2 Of 3
By Sheldon Spackman
This week is National Volunteer Week across Canada and Central Albertans are joining millions throughout the country in celebrating volunteers and what they contribute to our communities.
Provincial officials say more than 70 per cent of Albertans volunteered with organizations in their community in 2015-16, contributing an average of 11 hours each month to support initiatives and programs that matter to them.
Volunteers support the work of Alberta's non-profit sector. Based on the most recent statistics, the sector generates an estimated $9.6 billion in annual economic activity and employs more than 176,000 Albertans.
Several communities throughout the province including many in Central Alberta, are marking National Volunteer Week from April 23rd – 29th with special events and activities. In Red Deer, Volunteer Central which works with over 105 local non-profits and charities, invited its partner organizations and their volunteers to join the Board and staff at a pancake breakfast at the Scott Block Theatre downtown this week.
Click here to find your Volunteer Opportunity!
In Part 2 of our 3 Part series highlighting Central Alberta Volunteers, we feature Red Deer's Chris Kadler.
Tour the 2023 Red Deer Hospital Home Lottery grand prize dream home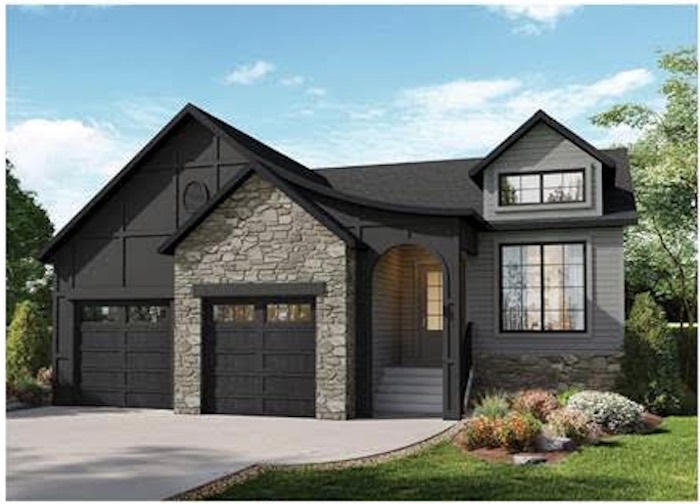 Later this month, someone is going to win this 3,049 sq ft beauty, built by Sorento Custom Homes.
The 4 bedroom, 3.5 bath bungalow is located in the new Evergreen neighbourhood, backing on to protected green space which a lucky family will be enjoying through a large wall of windows, and a cozy screened patio.
Don't wait any longer to buy tickets for a chance at 124 prizes valued at over 1.2 million dollars. And.. Don't forget the Mega Bucks 50 Raffle which is over a half million dollars – winner takes half!
Major prizes also include a 2022 Extreme Outdoors Mini MAX trailer, LG 55″ TV, Patio furniture set, Daymak Electric Bike, Camping set, Dyson Cordless Vacuums, Hisense portable air conditioner, Gyroor Scooter, PADERNO cookware set, and a Cuisinart small appliance package. But let's take another look at this dream home.
Tickets start at only $25 each!
CHECK OUT OUR GREAT TICKET PACKAGES
1 for $25 • 5 for $75 • 10 for $125 • 25 for $250
Over $1.2 Million in prizing to be won!
Win half of an increasing jackpot of up to $1,000,000
$10 EACH | 10 FOR $25
25 FOR $50 | 50 FOR $75
Win half of the current jackpot of:
ParticipACTION Community Challenge 2023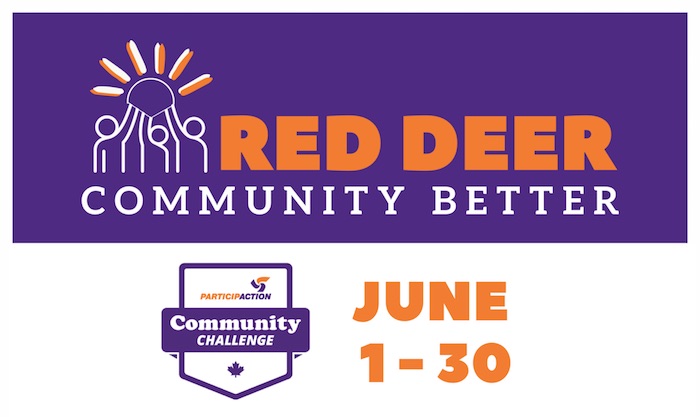 Red Deer Community Better Poster
Red Deer let's get active together!
We're excited to announce that Red Deer is participating in the 4th annual ParticipACTION Community Challenge from June 1 – June 30, as we strive to keep the title of Canada's "Most Active Community".
The ParticipACTION Community Challenge is helping strengthen communities through physical activity and sport because Everything gets better when you get active. ParticipACTION is awarding a $100,000 prize to the community who rallies the most participants and accumulates the most active minutes during the challenge. Individual participants can also win prizes by recording their activity through the ParticipACTION app.
Red Deer will be awarding local prizes through the Move Your Mood ParticipACTION grant. Local residents will have a chance to win an Apple Watch, a $100 Sport Chek gift card, a $100 Save On Foods gift card, and a five punch pass to the Breathing Room Yoga Studio. To be entered to win, simply share a photo of you or a group getting active on social media and use hashtag #communitybetterreddeer. If you are not on social media, you can also e-mail a photo to [email protected] . We will draw the winners at the end of June.
We invite all individuals and organizations to get involved. You can participate as an individual by downloading the app and tracking your activity. As an organization you can get involved by creating an active group and track your group activity on the ParticipACTION website. If you have a family, you can track your kids' activities, sports teams and family activities on the website. You can record any physical activity from exercise classes, team sports and even house cleaning! Make sure you track from June 1-30. If you have not started tracking already it is not too late, you can go back to June 1 and add your activities on the website. See QR codes on the attached poster.
Thank you for participating in the Community Challenge and helping connect Red Deer citizens through physical activity.