Around Red Deer April 27th…..
11:21 am – Good news to report regarding a missing woman from Rocky Mountain House. RCMP have located Beancia Smallboy, safe and well, and are no longer seeking any assistance in finding her.
10:04 am – Trustees with the Red Deer Catholic Regional School Division received an update this week on their District's Capital Projects. Administration is working on organizing a meeting with Alberta Education to determine the full scope of work for the St. Pat's Modernization Project, it's timelines and delivery method. Modernization work is complete at St. Marguerite Bourgeoys Catholic School in Innisfail and the school is expected to move into these new spaces at the end of June. At the moment, the fire alarm safety devices are being tested and verified. At St. Gregory the Great Catholic School in Blackfalds, the second floor is nearing completion and work is progressing on the main floor. The exterior landscape work will begin shortly, as well as the hardwood floor installation in the gymnasium. The school is scheduled to be completed at the end of May. At École Our Lady of the Rosary School in Sylvan Lake – Modular Relocation, tenders have closed on this project and RDCRS is waiting for the successful bidder from Alberta Infrastructure. At St. Elizabeth Seton School in Red Deer – Modular Relocation, this project is currently out for tender. Finally, at Father Henri Voisin School in Red Deer – Modular Addition, ABC School has indicated that construction will begin in June on the modulars.
9:50 am – The Town of Innisfail is honouring it's Volunteers tonight! A Volunteer Appreciation Night is taking place at the Town's Library Learning Centre from 6 to 9 p.m.
For more local news, click here!
9:42 am – Lacombe County's series of District Ratepayer Meetings continues tonight:
Division 3 Councillor Barb Shepherd – April 27 @ Lakeside Hall
9:36 am – They're sweeping the streets in Lacombe today as well. Residents are advised that City crews are sweeping the ditches on Hwy 2A this morning, starting at the north end and working their way south. The curb lane will be closed in sections as work progresses.
9:29 am – Street sweeping is underway in Blackfalds today:
Churchill Place
Chinook St
Charlton Ave
Camille Gate
Cyprus Road
Ponderosa Ave North of Pine
Colman Cr.
Pioneer Way North of Colman
Mitchell Cr.
Murphy Bay
Maclean Cl.
For more local news, click here!
9:22 am – Red Deer County and the Town of Penhold have partnered to create an Intermunicipal Development Plan. This document will provide the Town and County with a comprehensive long range land use plan that will assist in future development within the boundaries identified by the two municipalities. Read More.
9:05 am – Red Deer County is hosting another Ag Market Development Public Info Gathering Session at Fensala Hall from 7 – 9 pm tonight. Read More.
8:59 am – High School students from both the Red Deer Public School District and Red Deer Catholic Regional School Division will be taking part in a big Drama Festival over the next few days. The Zone 4 West High School Drama Festival is being hosted by Hunting Hills High School from Thursday, April 27th – Saturday, April 29th. Over 20 plays from Central Alberta schools – most of them student directed – celebrate the performing arts by sharing their work in festival. Two plays will be selected to represent the Zone at the Provincial High School Festival in May at RDC. Plays start at 6:00 pm on April 27 and 28; Noon on April 29. Admission is $5 at the door.
For more local news, click here!
8:40 am – Grade 7 Boys singles and doubles will be playing in the City finals at St. Francis of Assisi Middle School from 4 – 8 pm today!
8:32 am – Students at Red Deer's Fairview Elementary School will learn today how much money they've raised by selling raffle tickets this month for the Red Deer Health Foundation's NICU and Pediatrics Unit!
8:22 am – A Regional Skills Competition is taking place throughout the day at Red Deer's École Secondaire Notre Dame High School today. The Career and Technology Studies competitions will include baking, electrical installations, hairstyling and welding.
For more local news, click here!
Women's tennis tour suspends China events over Peng concerns
The head of the women's professional tennis tour announced Wednesday that all WTA tournaments would be suspended in China because of concerns about the safety of Peng Shuai, a Grand Slam doubles champion who accused a former high-ranking government official in that country of sexual assault.
Peng posted her allegations on social media last month.
WTA Chairman and CEO Steve Simon wrote in a statement that he doesn't believe China has addressed Peng's safety "in any credible way."
He said he doubts Peng is not subject to coercion and intimidation.
Simon repeated his call for a "full and transparent investigation — without censorship" into Peng's accusations.
___
More AP tennis: https://apnews.com/hub/tennis and https://twitter.com/AP_Sports
Howard Fendrich, The Associated Press
CNN suspends Chris Cuomo for helping brother in scandal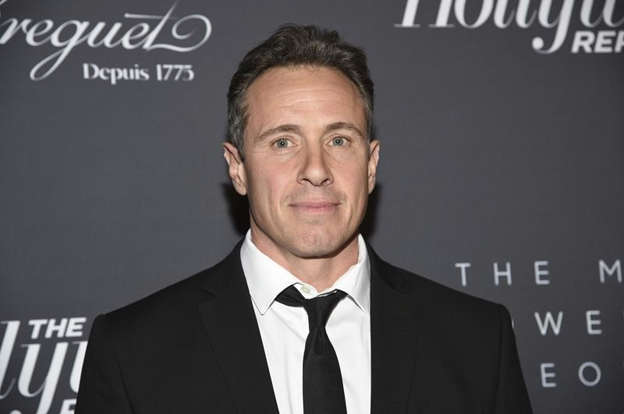 NEW YORK (AP) — CNN indefinitely suspended anchor Chris Cuomo on Tuesday after details emerged about how he helped his brother, former New York Gov. Andrew Cuomo, to face charges of sexual harassment earlier this year.
The network said documents released by New York's attorney general Monday indicated Cuomo took a greater level of involvement in his brother's efforts than CNN executives previously knew.
"As a result, we have suspended Chris indefinitely, pending further evaluation," the network said.
The CNN anchor pressed sources for information on his brother's accusers and reported back to the governor's staff, and was active in helping craft their response to the charges, according to emails and a transcript of his testimony to investigators working for state Attorney General Letitia James. Her office found Andrew Cuomo sexually harassed at least 11 women.
Chris Cuomo previously acknowledged talking to his brother and offering advice when the governor faced harassment charges. But the information released Monday revealed far more details about what exactly Chris Cuomo did. Andrew Cuomo resigned in August to avoid a likely impeachment trial.
Cuomo's program, which airs at 9 p.m. Eastern time on weeknights, averaged 1.3 million viewers, narrowly outpacing Anderson Cooper as CNN's most popular show, according to the Nielsen company. Like many cable newscasts, viewership is down significantly after being swollen during the election year.
Cuomo appeared on his program on Monday night, talking about COVID-19 and politics without mentioning his own issues.
There was no immediate response to a request for comment sent to Cuomo and the lawyer who represented him during this summer's testimony.
Anderson Cooper subbed for Cuomo on his show Tuesday.
During the first two months of the pandemic, Cuomo interviewed his brother on the air a number of times. It was a hit with viewers, although it violated CNN's policy of not having Cuomo report on his brother, and was a programming choice that has grown worse with time and additional revelations.
Chris Cuomo frequently consulted with his brother's aides when Andrew was fighting the charges last May, sometimes disagreeing with their advice.
"This is my brother, and I'm trying to help my brother through a situation where he told me he did nothing wrong," Cuomo testified last July to investigators at the attorney general's office.
He has said he did nothing to influence his own network's coverage of the story.
Cuomo also said he reached out to other journalists to find out whether they were writing stories about his brother, most notably seeking information on what Ronan Farrow of the New Yorker was writing. He acknowledged he didn't tell CNN he was doing this, and characterized his actions as nothing out of the ordinary for a journalist.
Critics have called on CNN to take action following the attorney general's release, with David A. Graham of The Atlantic saying Cuomo should resign — or be fired by CNN if he doesn't.
After it was first revealed last May by The Washington Post that Cuomo had consulted with his brother's aides, CNN released a statement saying that his actions were inappropriate, but it did not discipline him.
Cuomo, a lawyer, is 13 years younger than Andrew Cuomo, who he has described as his best friend. They are the sons of former New York Gov. Mario Cuomo, who was in office from 1982 to 1996.
He worked for several years at ABC News, joining CNN in 2013 as co-host of the network's morning show.
A veteran TV executive, Shelley Ross, wrote a column for The New York Times in September saying Cuomo had groped her at a party 16 years ago. Cuomo told the newspaper that "I apologized to her then, and I meant it."
David Bauder, The Associated Press