Around Red Deer April 28th – 30th…..
3:11 pm – Red Deer man charged with giving drugs to youth in Airdrie. Read More.
3:04 pm – Red Deer RCMP's Victim Services Unit is hosting a Volunteer Information event on Thursday, May 4th at 6 pm at the Downtown Detachment. Learn more about this volunteer opportunity!
For more local news, click here!
2:13 pm – Red Deer RCMP are looking for a suspect who robbed a man at gun-point in a back alley in the Bower neighbourhood April 25th. Read More.
12:17 pm – Results are in from last weekend's Spring Fever Fun Run. The MS Society fundraiser saw 169 people take part in the event and raise $510 for the MS Society of Canada – Central Alberta Branch. The MS Society's partner, Blitz Events will also host a 5K / 10K / 15K Roundup Run in Red Deer on Saturday, July 15th. For more details on this run and others coming up in Red Deer, Click here!
10:40 am – Some temporary road closures to make note of in Innisfail this weekend. Affected roads include 47 Avenue between 50 Street and 48 Street on Saturday, April 29 between 8 a.m. and 6 p.m. The Spring Fever Road Hockey Tournament will take place on the site at that time. For event details, visit www.deanturnquist.ca
For more local news, click here!
10:37 am – The following streets are due to be swept in Innisfail today:
47 Ave. from 51 St. to 46 St.
51 St. from 47 Ave. to 44 Ave.
41 St. from 50 Ave. to 48 Ave.
41 St. Close
49A Ave. from 42 St. to 40 St.
10:33 am – Motorists in Sylvan Lake will likely encounter some road closures today. Road or lane closures are planned at various times for:
-50 Street, between 45 Avenue and 47 Avenue;
-Staring on Friday, April 28 at 4:00 PM;
-Ending on (estimated) Saturday, May 13.
These closures are due to emergency utility repairs, and the water main repair project, previously identified.
10:22 am – Red Deer RCMP are hoping you can help them find a missing teen. Read More.
For more local news, click here!
10:19 am – The Town of Blackfalds is holding a Community BBQ at the Community Hall at noon on Saturday, April 29th. The event will wrap up the Town's Community Clean Up Campaign.
10:13 am – The following streets are slated to be swept in Blackfalds today:
Broadway North of Indiana
Old section of Park St.
Wilson St.
Waghorn St
East Ave
Lawton Ave.
Queens Cr.
10:09 am – Red Deer RCMP are searching for a suspect after a man suffered a serious hand wound from a sword during a home invasion April 25th. Read More.
For more local news, click here!
10:04 am – The Town of Penhold is playing host to The 2017 Wheelchair Basketball Junior West Regional Championships this weekend! The first game is at 10:00am on Saturday morning at the Penhold Regional Multi-Plex.
10:00 am – Heads up on a road closure in Gasoline Alley starting Monday. Read More.
9:56 am – Wondering if your child's car seat is safe? You can have it checked out between 10:15 am – 1:00 pm at the Crossroads Church parking lot on Sunday. Read More.
For more local news, click here!
9:41 am – Federal MP and NDP Leadership hopeful Charlie Angus will be in Red Deer next Tuesday, May 2nd. His meet and greet with the public will begin at 5 pm at the International Beer Haus in downtown Red Deer. It's located at 5008 48th Street.
9:35 am – Food Truck Wars are coming to Red Deer's École Secondaire Notre Dame High School next week. On Thursday, May 4 from 12:00 p.m. – 1:00 p.m., Food Studies 30 students will be participating in a Food "Truck" Wars competition in the gathering area to continue raising money for this year's Grad Service Project – the RCMP Victim Services Trauma Dog. In this competition, student groups will each be preparing six different "food truck style" dishes to see who can raise the most money for charity. There will be lots of unique and tasty dishes, such as gourmet grilled cheese, burgers, panini sandwiches and perogies. All are welcome and encouraged to purchase some tasty food truck creations in the school's gathering area and support a worthy cause in our community.
9:13 am – Ponoka RCMP are asking for the public's help in finding 22-year-old Nikita Rabbit. She was last seen on April 26th in the late morning at the Centennial Centre in Ponoka. Rabbit is described as Aboriginal, 5'8" tall, approximately 190 lbs. She has long brown hair and brown eyes and was last seen wearing a dark hoodie and blue jeans.
For more local news, click here!
9:07 am – Red Deer City Council will consider on Monday, May 1st, implementing a Cart Pilot Program next year that would see some City residents given Green carts for organic waste, Blue carts for recycling and Black carts for garbage. Details Here.   
9:02 am – Rimbey RCMP have arrested a man accused of trying to steal a truck at a rural property on April 3rd. Mounties say thanks to tips from the public, they are no longer looking for Quinn Russell Peterson. He is now in custody.
8:48 am – Red Deer's Gordon Cove has been appointed to the Board of Directors for the Agriculture Financial Services Corporation (AFSC). Read More.
For more local news, click here!
8:38 am – A local High School student is going to be graduating a semester early this year! Officials with Red Deer Catholic Regional Schools say Nicole Issacs, a Grade 12 student at École Secondaire Notre Dame High School has now completed fourth class Power Engineering at NAIT and a high school diploma a semester early. This program and other dual credit programs provide the opportunity for high school students to participate in apprenticeship training or post-secondary courses. Students are able to earn both high school and post-secondary credits for the same course.
8:26 am – St. Elizabeth Seton School will have their first annual Father's Day Fun Run on Sunday, June 18, 2017 to raise money for a new playground at the school. This 3 or 5 kilometer run/walk will start and end at Kin Kanyon (33 Street & 47 Avenue) at 10:00 a.m. rain or shine. You can register as an individual or as a family. Until May 1, 2017 you can receive special family prices and early bird rates. To register, please visit the Running Room website www.events.runningroom.com. In June of 2016, St. Elizabeth Seton School had to remove their old school playground to make room for new modular classrooms to accommodate their growing school. The school is now fundraising for a new playground to be built on a new site at the school.
8:13 am – The Zone 4 West High School Drama Festival continues at Red Deer's Hunting Hills High School again today (Apr 28) and tomorrow (Apr 29). Over 20 plays from Central Alberta schools – most of them student directed – celebrate the performing arts by sharing their works at the festival. Two plays will be selected to represent the Zone at the Provincial High School Festival in May at RDC. Plays start at 6:00 pm on April 28th and at noon on April 29th. Admission is $5 at the door.
For more local news, click here!
Canada agrees to take part in WTO talks to waive patent protections on vaccines
WASHINGTON — Canada's international trade minister says the federal government will take part in talks to waive the global rules that protect vaccine trade secrets.
Mary Ng made the announcement today in the House of Commons. 
The move puts Canada squarely onside with the United States, which surprised and delighted progressive anti-poverty groups Wednesday when it agreed to the negotiations. 
In theory, a waiver would make it easier for developing countries to import the expertise, equipment and ingredients necessary to make their own vaccines. 
The pharmaceutical industry says a waiver won't have the desired effect and would undermine the development of innovative drugs. 
Other medical experts say a waiver would take too long, and the developed world should focus instead on ramping up existing production. 
This report by The Canadian Press was first published May 6, 2021. 
The Canadian Press
Canada may find it challenging to reach herd immunity from COVID-19, experts say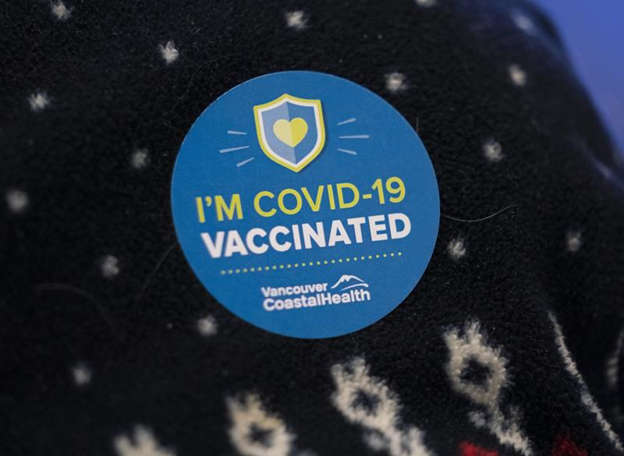 Herd immunity may not be reached in Canada but a return to life similar to that before COVID-19 is possible through immunization, experts say.
Such immunity is achieved when enough people are immune to a virus, either through vaccinations or natural infections or a combination of both.
Prof. Paul Tupper of Simon Fraser University's mathematics department said herd immunity is unlikely to happen with COVID-19 for a few reasons.
The virus is being transmitted worldwide, which means it is reintroduced in different places across borders and immunity through vaccination and infection doesn't last permanently. The vaccines don't seem to be completely effective against some of the new variants, he said.
"So, I think what is more likely to happen is that we end up in a situation like we have with seasonal flu," Tupper said.
"We have to live with the flu, and I think something similar is going to happen with COVID."
The level of immunity among the population also changes with the variants, especially the more transmissible strains, he said.
Sarah Otto, a University of British Columbia professor, said the disease's reproductive rate is hard to pinpoint, which makes it difficult to establish a herd immunity target. Otto is an expert on the mathematical models of pandemic growth and control in the university's zoology department.
The reproductive rate is the number of additional people infected by a single person with COVID-19, which has also changed because of the variants, she said.
Canada might also fall short of herd immunity because people can still get infected after vaccination, even if they are less likely to develop symptoms, she said.
"We don't yet know how effective vaccines are at reducing transmission from person to person and that matters a lot," Otto said.
Vaccinated people are getting fewer infections but those who do can still suffer severe symptoms, she said
"Before the pandemic, we didn't have working vaccines for coronaviruses, so we don't know exactly what the outcomes are going to be. It's very unusual to have a disease with such wildly differing outcomes, with asymptomatic individuals and severely affected long haulers. How are vaccines going to change that mix? We don't really know why the severe cases are so severe."
Tupper said public health guidelines will change as more people get vaccinated.
"But the goal of eradicating COVID just does not appear to be realistic."
Dr. Isaac Bogoch, an infectious disease specialist at the University of Toronto, said vaccines can significantly reduce transmission rates, regardless of whether Canada reaches herd immunity.
"Some communities might have no transmission while other communities, even within the same province, might have some low levels of transmission and it's all based on vaccine status," he said.
"But regardless, we will achieve very, very low rates of transmission in our communities because of vaccination."
Community level immunity is when a virus is not completely eliminated, he said.
"There may be some transmission of COVID-19 but sporadically with small outbreaks or with low levels of transmission, while most people are largely unaffected due to widespread vaccination."
It had been suggested that herd immunity could be reached when about 70 per cent of the population is vaccinated, but now researchers don't know what level of protection is required because of the variants.
Otto said there are more questions than answers at this point.
"With every partial answer we get two or three more questions. These are hard and tricky issues and I wish we were less uncertain, but that is the truth of the matter."
This report by The Canadian Press was first published May 6, 2021.
Hina Alam, The Canadian Press