Calkins … Currently (for January)
In 2017, we will be celebrating Canada's 150th Birthday.  There are plenty of events happening all over Canada and in Central Alberta.  If you have any event and you would like it published here in Calkins…Currently or on any of my social media outlets, please contact me by replying to this email and I will be sure to help spread the word.  I am looking forward to visiting as many events as I am able as we celebrate all year long.
Carbon Tax = A Tax on Everything!
Prime Minister Trudeau and his government will be imposing a national carbon pricing scheme on all jurisdictions across Canada by 2018, despite having promised to work collaboratively with provinces and territories. In fact, while the PM announced his plan in the House of Commons, provincial and territorial environment ministers were blindsided during a simultaneous meeting held in Montreal.
Under the Conservative Government, we fought hard to keep money in the pockets of hardworking Canadian families – this Liberal scheme will cost Canadians more than 11 cents per litre when they fill their vehicles and the carbon tax will cost the average Canadian family $2500 a year.
My colleague, Shannon Stubbs, Member of Parliament for Lakeland and Official Opposition Deputy Critic for Natural Resources is sponsoring petition e-585 that was initiated by Bernard Hancock, an oil and gas worker from Vancouver, BC currently employed on a rig near Grande Prairie, who has struggled to find work during the downturn.  It is crucial that we stand up to the Trudeau government and show united opposition against this tax that will make life more expensive for all Canadians.
If you agree that Prime Minister Trudeau is wrong to unilaterally impose this job-killing, cash-grabbing tax, please sign this petition and please take the time to share and promote this petition.
 Canada Summer Jobs – Employers
The 2017 Canada Summer Jobs (CSJ) application period for employers is from December 7, 2016 to January 20, 2017.
Canada Summer Jobs is a Government of Canada initiative. It provides funding for not-for-profit organizations, public sector employers and small businesses with 50 or fewer full-time employees to create summer jobs for students between the ages of 15 and 30.
The application form as well as the applicant guide are currently available at www.canada.ca/canada-summer-jobs. You can submit your application online, by mail or in person at any Service Canada Centre.
We encourage you to submit your 2017 application online. By doing so, you will benefit from a fast, easy-to-use, and secure way of applying as you will:
have access to the Canada Summer Jobs application 24/7, from any location, allowing you to complete it at your convenience;
ensure your application is received immediately by Service Canada;
receive an instant acknowledgement confirming that your application has been received; and,
avoid postal delays.
There are two systems available to enable you to apply online:
Grants and Contributions Online Services (GCOS): If you already have a GCOS account, please use this online platform to submit an online application; or
CSJ online application form.
 Are You Ready for Canada's 150th Birthday?!
What are you doing for Canada 150 in your classroom or in your group?
Experiences Canada 150&Me is a federally-funded Signature Canada 150 Initiative offering an once-in-a-lifetime opportunity for young Canadians to join in a national conversation about the future they want for their country.
Canada 150&Me starts by inviting youth ages 14-19 to answer the simple question, "What is the greatest challenge or opportunity facing Canada for your generation?"   They can reply online using whatever creative media they choose – video, music, written word, or visual art.  It's an ideal way to integrate Canada's 150th celebrations into any classroom.   Deadline for submissions is February 1, 2017.
If you are between the ages of 14 – 19, you could be selected as one of the first group of 150 youth offered the chance to travel and experience a week of amazing cultural and educational activities, joined by like-minded youth from across Canada, at one of four Regional Experiences Canada150& Me Forums in Vancouver, Winnipeg, Montreal or Halifax.  Each regional event will be themed on one of the broader topics the youth themselves have identified as the most important with the intention of inspiring them to convert a passionate interest into a life-long commitment to community engagement.
The second leadership group of 150 youth will be chosen to travel to Ottawa, to represent their community, share their ideas with government and business leaders, and throughout the rest of the week, take on key volunteer roles in the Canada 150 celebrations.  This will be a Canada Day to remember!
For more information on this exciting program, go to http://www.experiencescanada.ca/150.
Compassion Project – A Better World Canada
The head offices of A Better World Canada are located in Lacombe, Alberta, but for more than 25 Years, Eric Rajah and his volunteers have been making a difference around the world.  In recognition of Canada's 150th Birthday, Eric and a Better World have launched the Community Compassion Project which encourages people to show compassion and make a different right here at home.    A Better World Canada offers a variety of ways people can show they care and encourages all participants to submit their acts of kindness through their website, emailing [email protected], or by phoning 403-782-0325.  If you use social media, you can follow along with the hashtag #compassion12.
Family Literacy Day – a Nationwide Reading Contest
Family Literacy Day is on January 27, 2017.  Families are encouraged to report reading for 15 minutes as part of Family Literacy Day.  Last year several communities participated in a contest to see which communities read the most on a per-capita basis.  Last year the community of Donalda won the competition, but from what I understand the riding of Red Deer – Lacombe has several communities participating in this event.  For more information on Family Literacy Day, visit the website by clicking here and if you are wondering if your community is participating the in the Read for 15 Challenge, contact your local library.
Forum for Young Canadians
Would you like to contribute to the future of your community and your country? Are you interested in decision-making and politics? Forum for Young Canadians offers a fun and exciting opportunity to meet other engaged students. Take part in an incredible week behind the scenes of the world of federal politics on Parliament Hill. For nine months, Forum will support you in your effort to make a difference. You will learn to communicate, collaborate and transform your ideas into meaningful community action. Find below some of the exciting activities that take place during the sessions. On top of all these meetings and discussions, you'll also have the opportunity to get to know your fellow participants through social events.  If this sounds like something for you, click here for more information and to apply. 
Action for Happiness
Action for Happiness, Blackfalds, encourages members to create more happiness in their community while promoting sharing, helping out others and getting to know others friends and neighbours in the community.  Members are Blackfalds' children ages 2 and up.  For more information on the Action of Happiness program, check them out on Facebook!
Crimewatch Meeting – Lacombe
Ponoka Secondary Campus Remembrance Day – Ponoka
Remembrance Day Service – Ponoka
Remembrance Day Cenotaph Service – Sylvan Lake
AgriTrade Meet n Greet – Red Deer
Alberta Jobs Taskforce Roundtable
Town of Bentley Santa Claus Breakfast
Village of Alix Parade of Lights
Town of Blackfalds Christmas Party
Sylvan Lake Chamber of Commerce Jingle Mingle
Red Deer – Lacombe Constituency Christmas Open House
Hope Mission Christmas Open House
Constituency Job Connection
If you are an employer looking to hire, let us know!  I will publish 3 positions for jobs in the constituency – Calkins…Currently will be published on the 15th of every month.  Submit your employment opportunities by clicking here.
Red Deer  –  Trail Appliances in Red Deer is looking for a Journeyman Lineman.  If you are interested in more details on this position, click here.      
Lacombe –  Boston Pizza in Lacombe is looking for a cook.  Click here for more details.   
Eckville – The Eckville Family Restaurant is looking for a manager.  If you have experience and want more details on this position, click here.
We would appreciate it if you tell others about receiving Calkins…Currently.  We have added a link on www.blainecalkinsmp.ca so that others can join the mailing list.  Thank you!
Red Deer Local Immigration Partnership surveying citizens about racism
This post is submitted by the Red Deer Local Immigration Partnership
RDLIP Would Like to Know Your Thoughts on Racism
Understanding Experiences of and Responses To Racism in Red Deer
Red Deer Local Immigration Partnership (RDLIP) would like to know your thoughts on racism in our community as they launch a survey to aid in the Racial Harmony Campaign, which is a social marketing campaign aimed to change perceptions, attitudes and behaviours on Black, Indigenous and people of colour (BIPOC).
The survey is conducted to gather perceptions on people of colour and the state of race relations in our community. The findings from the survey will inform strategies in the implementation of the campaign. "It is important for us to understand the extent of racism in Red Deer", said Lori Jack, Co-Chair of the Central Planning Council, RDLIP. "It's the first step in building harmony among all of us", added Jack.
"We would like to ask the community to help us by answering the survey", says Ezgi Sarioglu, Program Manager, RDLIP. "This survey will provide valuable insight on the experiences of our community members who may be struggling due to racism", added Sarioglu. The survey will take 10-15 minutes to complete. Three $100.00 Visa gift cards are available for participants who would like their name into a draw. The survey can be found on this link:
https://rdc.ca1.qualtrics.com/jfe/form/SV_9TwuufiC2XOQ9WS .
The RDLIP is a community-based partnership aiming to create a community which openly receives newcomers (immigrants and refugees); embraces cultural diversity; strives to understand the needs of newcomers to provide access to a full range of services and participation in all aspects of society; and works to strengthen the understanding of two-way responsibility & benefit for newcomers and the broader community.
For further information on the campaign or the Red Deer Local Immigration Partnership, contact:
Lori Jack, Chair
Central Planning Council
Red Deer Local Immigration Partnership Phone: (403) 967-1363
Email: [email protected]
Ezgi Sarioglu, Program Manager
Red Deer Local Immigration Partnership Email: [email protected]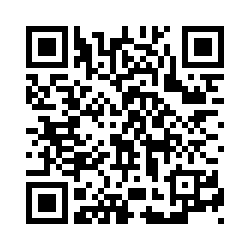 Covid vaccines available at 9 Red Deer pharmacies – Locations and contact information
From the Province of Alberta
COVID-19 immunization program
To ensure fair access to all Albertans needing to be immunized and to prevent unnecessary wastage of vaccine doses please book ONLY one appointment per person. Do not book multiple appointments at multiple sites.
Who is eligible to receive the COVID-19 vaccine through a pharmacy?
Pharmacies are able to offer immunizations to seniors 75 years of age and older (born in 1946 or earlier) living in the community.
Alberta Health Services will offer the vaccine directly to residents in retirement centres, lodges, supportive living and other congregate living facilities.
Where can I get the vaccine?
Below is a list of participating pharmacies. You must book an appointment with the pharmacy closest to you to receive the vaccine. No walk-ins will be permitted.
Due to limited vaccine quantities and storage and handling requirements, only select pharmacies in Edmonton, Red Deer and Calgary are able to participate in the vaccine rollout at this time. Once there is adequate COVID-19 vaccine supply, distribution will be expanded.
Pharmacies are listed in alphabetical order.
Johnstone IDA Pharmacy
100-2 Jewell Street
403-348-8203
Loblaw Pharmacy #1579
Red Deer Superstore
5016 51 Ave
403-350-3530
London Drugs #24
109-2004 50 Ave
403-342-1242
Notre Dame Pharmasave
1109-2827 30 Ave
403-588-3195
Save-On-Foods Pharmacy #6682
6720 52 Ave
403-343-7744
Shoppers Drug Mart #2306
1 Chambers Ave
403-342-5548
shopersdrugmart.ca/en/health-and-pharmacy/covid-19?ShortURL=covid
Shoppers Drug Mart #326
Bower Mall Location
A6-4900 Molly Bannister Drive
403-343-3355
shopersdrugmart.ca/en/health-and-pharmacy/covid-19?ShortURL=covid
The Medicine Shoppe Pharmacy #341
130-2950 22 Street
403-343-8831
medicineshoppe.ca/en/alberta/red-deer/the-medicine-shoppe-pharmacy-341-7041122
Wal-Mart Pharmacy #3075
Parkland Mall Shopping Centre
6375 50 Ave
403-347-1123