Breaking Bad Sized Seizure – ALERT and Edmonton Police Service take over 1.3 million in meth off the street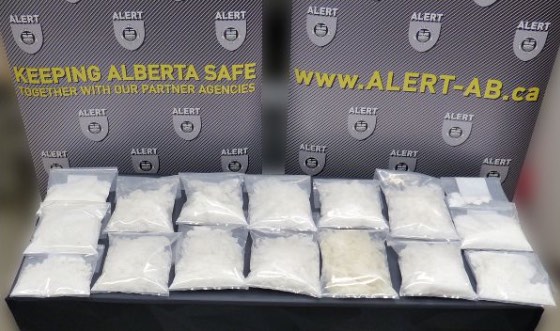 From ALERT – The Alberta Law Enforcement Response Team
Major Meth Seizure Made in Edmonton
Nearly 14 kilograms of methamphetamine were seized from an Edmonton home as part of an ALERT drug trafficking investigation. The drugs have an estimated street value of $1.35 million.
ALERT Edmonton's organized crime and gang team made the seizure on December 30, 2020, after four Edmonton homes were searched. The Edmonton Police Service helped execute search warrants at homes in the Summerside, Oliver, Strathcona, and Rosenthal neighbourhoods.
Inside one of the homes, ALERT seized 13.77 kilograms of methamphetamine, which is a significant amount of drugs prevented from making their way into the community. This would equate to more than 45,000 doses when sold at street level.
"This amount of meth represents a high degree of community harm. The influx of cartel-connected meth into our province has fueled violence, ancillary property crimes, and poses serious health concerns. ALERT has prioritized these types of investigations and we are committed to disrupting the meth trade," said Supt. Dwayne Lakusta, ALERT CEO.
Since 2015, ALERT has seized approximately 110 kilograms of meth from across the province.
"In this case, our investigators believe we hit the distribution point and stopped a lot of drugs from making their way to Edmonton and outlying areas," said Insp. Kevin Berge, ALERT Edmonton.
In addition to the methamphetamine, ALERT also seized:
119.85 grams of cocaine;
112.2 grams of MDMA;
4.3 grams of suspected fentanyl;
63 grams of cannabis resin;
19 grams of psilocybin mushrooms;
40 Oxycontin tablets; and
$8,850 cash.
The four-month investigation came as the result of a tip concerning drug trafficking activity.
ALERT's investigation is ongoing and charges are pending.
Members of the public who suspect drug or gang activity in their community can call local police, or contact Crime Stoppers at 1-800-222-TIPS (8477). Crime Stoppers is always anonymous.
ALERT was established and is funded by the Alberta Government and is a compilation of the province's most sophisticated law enforcement resources committed to tackling serious and organized crime.
Arrested for double murder of Hinton woman and her toddler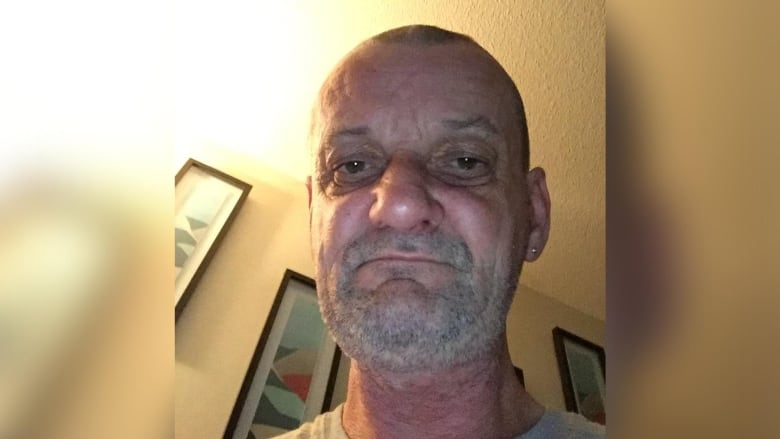 News Release from Alberta RCMP
Alberta RCMP Major Crimes Unit investigating double homicide in Hinton
Alberta RCMP Major Crimes have now laid charges in relation to a double homicide in Hinton.
Robert Keith Major (age 53) from Hinton, has been charged with two counts of 2nd degree murder and 1 count of indignity to human remains. He has been remanded into custody and is scheduled to make his first court appearance on Tuesday, September 21, 2021 at 10:00 am in Edson Provincial Court.
Investigators have learned that Robert Major lived in the same apartment complex as the 24-year-old female victim and her 16-month-old child. No other connection has been identified by between the victims and the perpetrator and police are not seeking any other suspects in this case.
Autopsies are taking place at the Edmonton Medical Examiners office today, September 18 and tomorrow, September 19, 2021. While no other suspects are being sought, the investigation into these homicides is ongoing and anyone with information is asked to contact the Hinton RCMP at (780)865-2455 or Crimestoppers, 1-800-222-8477 (TIPS), online at www.P3Tips.com or by using the "P3 Tips" app available through the Apple App or Google Play Store.
This tragic loss of life is incredibly difficult for all involved, especially the family of the victims. The family has asked for privacy to grieve at this time and of respect for the wishes of the family, the names of the deceased will not be released by the RCMP.
BACKGROUND 
Alberta RCMP Major Crimes Unit investigating double homicide in Hinton
On Sept. 16, 2021, at approximately 6 p.m., Hinton RCMP responded to a report of a missing 24-year-old female and her 16-month-old toddler who were last seen in Hinton.
Hinton RCMP, along with the assistance of Alberta RCMP Major Crimes, have been investigating this occurrence. The investigation is ongoing in the Hinton area and RCMP can now confirm that both the mother and her child have since been located deceased.
On Sept. 17, 2021, Alberta RCMP Major Crimes arrested a 53-year-old male in Hinton, in relation to this investigation. He remains in custody at this time.
There is no risk to the public at this time.
Further information will be provided when it becomes available.
Red Deer RCMP looking for shooting suspect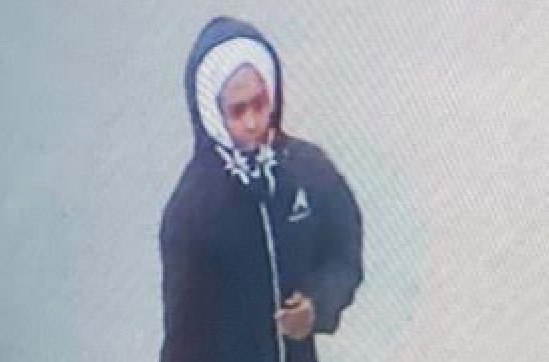 News Release from Red Deer RCMP
Red Deer RCMP warns public and investigates shooting
On Aug. 31, 2021, shortly before 4:30 p.m., Red Deer RCMP received a 911 call reporting a shooting at a local business.
Police responded to calls of a shooting at a business in the Highland Green neighbourhood. Initial investigation has determined a lone male shot towards the restaurant and then fled on foot with a firearm.
Fortunately, no one was injured however, the incident did result in damage to property.
RCMP remain on scene and continue to search for the suspect.
The suspect is described as a younger adult or teenage male, dark complexion, wearing a dark hooded sweater or coat, blue jeans, white sneakers. Surveillance footage shows the suspect carrying a revolver-type firearm.
This is an active investigation and police are asking the public's assistance for any information in relation to this incident or identifying those responsible.
Do not approach the suspect, instead call 911 immediately. Any information regarding this incident or the suspect can be reported to the Red Deer RCMP at 403-343-5575. If you wish to remain anonymous, you can contact Crime Stoppers at 1-800-222-8477 (TIPS), online at www.P3Tips.com or by using the "P3 Tips" app available through the Apple App or Google Play Store.