New eastbound bridge for southeast Stoney Trail awarded to PCL Construction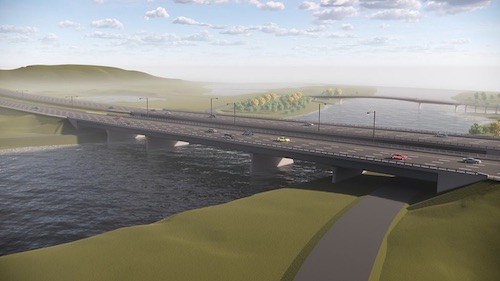 From the Province of Alberta
PCL Construction has won the contract to replace the eastbound bridge over the Bow River on southeast Stoney Trail in Calgary.
The contract was awarded for about $48 million and offers significant savings for taxpayers. The total project cost, which includes engineering and utility relocations, is estimated at $60 million – significantly less than the anticipated cost of $70 million.
"With the next step in this strategic project complete, we are creating hundreds of jobs to drive Alberta's recovery and saving taxpayer dollars at a time of fiscal restraint. Calgarians can look forward to safer and faster rides on an even more complete Calgary Ring Road."
"New and widened bridges are great news for south Calgary residents who have been waiting for safer ways to get to work and play. Alberta's government is focused on strategic projects that deliver value and jobs when they're needed most."
"PCL is excited to work with Alberta Transportation on this component of the Stoney Trail Calgary Ring Road, a key project to connect Calgarians. Once complete, this segment will be safer for vehicles, cyclists and pedestrians."
The South Bow River Bridge project also includes widening the westbound bridge and building a new, stand-alone pedestrian bridge.
Construction on the new bridge is anticipated to get underway in spring 2021 and be completed in late 2023.
Alberta's Recovery Plan is a bold, ambitious long-term strategy to build, diversify, and create tens of thousands of jobs now. By building schools, roads and other core infrastructure we are benefiting our communities. By diversifying our economy and attracting investment with Canada's most competitive tax environment, we are putting Alberta on a path for a generation of growth. Alberta came together to save lives by flattening the curve and now we must do the same to save livelihoods, grow and thrive.
Quick facts
More than 53,000 vehicles travel over the bridge daily.
This number is expected to increase when the Calgary Ring Road is completed.
The South Bow Bridge project will support about 244 jobs.
The project includes:

Widening the existing westbound bridge to add a fourth lane.
Replacing the existing eastbound Stoney Trail bridge with a new, wider bridge over the Bow River.
A new pedestrian bridge south of the existing bridge that will connect to the existing pathway networks.
Improvements to interchanges between Sun Valley Boulevard/Chaparral Boulevard and Cranston Boulevard /Mckenzie Lake Boulevard.

This project is part of the more than $10 billion infrastructure spending announced as part of Alberta's Recovery Plan. This spending includes:

$6.9 billion Budget 2020 capital spending
$900 million accelerated for Capital Maintenance and Renewal
$200 million for Strategic Transportation Infrastructure Program and water infrastructure projects
$700 million in strategic infrastructure projects, $500 million in municipal infrastructure,
$1.5 billion for Keystone XL
Teen found guilty of manslaughter in hit-and-run death of Calgary police officer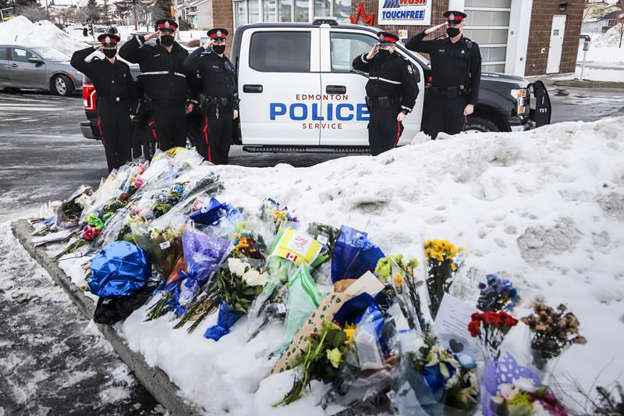 Calgary – A judge has found a teen involved in the hit-and-run death of a Calgary police officer guilty of manslaughter.
Sgt. Andrew Harnett died in hospital on Dec. 31, 2020, after being dragged by a fleeing SUV and falling into the path of an oncoming car.
The driver, who cannot be identified because he was 17 at the time, had testified he was scared when Harnett and another officer approached the vehicle during a traffic stop and he saw Harnett put his hand on his gun.
The teen's lawyer said his client was guilty of manslaughter, but not first-degree murder.
Justice Anna Loparco agreed, saying that although the accused had "outright lied" about the gun, he was in a "panicked state" when he decided to flee and unable to know his actions would cause Harnett's death.
The Crown says it will be seeking an adult sentence.
Loparco says Harnett's behaviour was "exemplary" and there was no indication that he posed a threat to the accused.
"There's no doubt he (the accused) should have realized it was likely to cause death," Loparco said Thursday.
"But I'm unable to conclude this accused turned his mind to the consequences."
This report by The Canadian Press was first published Nov. 10, 2022.
'He's not breathing': Trial begins for Calgary man accused in infant's death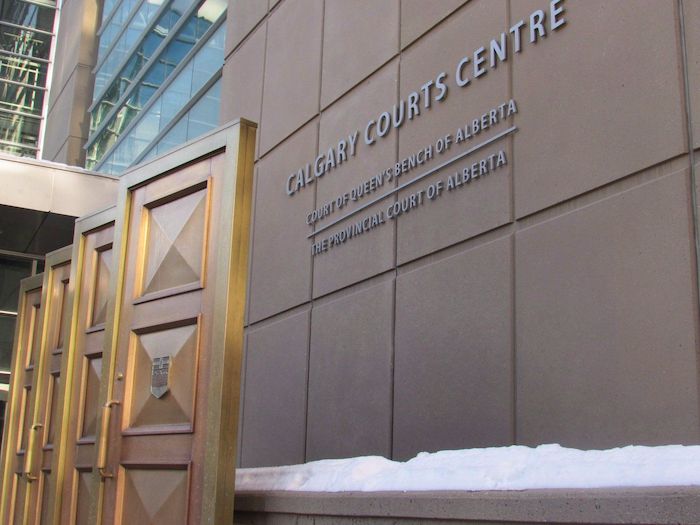 By Colette Derworiz in Calgary
A Calgary father has pleaded not guilty to second-degree murder in the death of his infant son, as court heard the man's 911 call in which he said he was trying to calm the baby down.
The trial for Anthony Karl Kurucz, 32, started Monday in the Court of King's Bench in Calgary. It is scheduled to run for almost three weeks.
Police have said emergency crews were called to a Calgary home in April 2018 to help a three-month-old in medical distress and that Kurucz was alone with his son at the time. The infant, Jayden Cyluck-Kurucz, was unconscious and he died in hospital two days later.
Kurucz was charged in September 2019 after police said the story he provided to medical staff was inconsistent with the boy's symptoms.
On Monday, court heard a recording of the 911 call from Kurucz that came in around 12:15 p.m. on April 25, 2018.
"My baby was freaking out," Kurucz said on the call. "I was trying to calm him down, rock him, that kind of thing."
He said there was blood coming out of his son's nose.
"I'm freaking out because my wife just went to take our dog to the vet," Kurucz said.
He told the dispatcher he believed the boy's heart was still beating.
"He's very floppy, he's very limp," said Kurucz.
When asked by the dispatcher whether the baby was breathing, he responded: "I can't tell. I know his heart is beating, though."
He then asked whether his son was going to live.
"I don't know what to do," said Kurucz on the call. "I didn't do anything wrong to him. I was just trying to calm him down and rock him.
"He's not going to die, is he?"
Kurucz asked the dispatcher, Craig Moxley, whether police were coming. Moxley said paramedics and firefighters were on the way. Moxley confirmed the call during his testimony in court Monday.
Court heard fire crews were the first to arrive at the home in southeastern Calgary.
One of the senior firefighters, Greg Heise, testified that the crew found Kurucz outside.
"The father was holding Jayden on the sidewalk," Heise said Monday. "We were probably caught a little off guard.
"The father said, 'He's not breathing.'"
Heise said first responders placed Jayden on the ground. His colleague started CPR while he tried to open Jayden's airway, he said.
"I was not able to do that," said Heise, noting there was dried blood around the baby's nose and mouth.
He said the father didn't provide much information when Kurucz was asked what happened.
"He was freaking out," said Heise, who noted it was difficult to get a clear answer from the father. "He initially stayed with us.
"At some point, he mentioned he needed to have a cigarette."
Heise said he and his colleague continued to treat Jayden until paramedics arrived a few minutes later.
"He was pale," said Heise, adding there was a bluish tinge around the baby's nose and mouth. "His eyes were open but not reactive."
Another firefighter and a paramedic are scheduled to take the stand Monday afternoon.
This report by The Canadian Press was first published Nov. 7, 2022.