Australian senator compares Trudeau's treatment of Freedom Convoy protesters to Communist China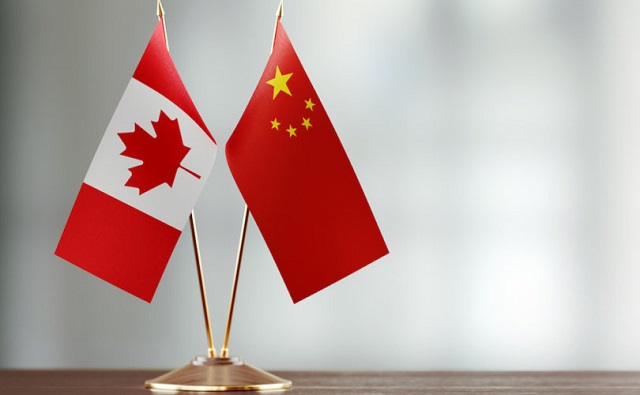 'This push towards a digital ID future is another step toward a Chinese Communist Party-style social credit system, which will force you to support the current thing at the risk of total cancellation,' Senator Alex Antic said
An Australian senator compared Prime Minister Justin Trudeau's handling of the Freedom Convoy with Communist China.
During a November 13 meeting in the Australian Senate, Senator Alex Antic used the freezing of Canadians' bank accounts during the 2022 Freedom Convoy as an example of the dangers of digital currency, comparing Trudeau's actions with China's social credit system.
"I've been warning about digital ID for some time, and it wasn't so long ago that, like many of these issues which turn out to be correct, it was considered to be nothing but a conspiracy theory," he said.
"We saw how that worked a couple of years ago with the financial cancellation of the Canadian truckers when they were protesting COVID lockdowns and restrictions," Antic appealed. "The advancement of technology is inevitable, but this push towards a digital ID future is another step towards a Chinese Communist Party-style social credit system, which will force you to support the current thing at the risk of total cancellation."
The Trudeau government's similarities to China's Communist government have become increasingly evident to both Canadians and other countries. Indeed, Trudeau himself admitted that he has a "level of admiration" for China's "basic dictatorship."
His imitation of China's credit score system was revealed during the 2022 Freedom Convoy protest in Ottawa with thousands of Canadians calling for an end to COVID mandates by camping outside Parliament.
In response, Trudeau's government enacted the EA on February 14, 2022, to shut down the popular movement. Trudeau revoked the EA on February 23 after the protesters had been cleared out. At the time, seven of Canada's 10 provinces opposed the use of the EA by Trudeau.
Under the EA, Deputy Prime Minister Chrystia Freeland froze the bank accounts of Canadians who donated to the 2022 Freedom Convoy, which protested vaccine mandates and COVID regulations.
As articulated by LifeSiteNews correspondent David James, this type of financial crackdown is precisely why many fear the move toward an entirely digital, cashless society.
"What Freeland has outlined is an unprecedented incursion into financial activity that is designed to lock the people whom the government deems to be undesirable out of the system entirely," James wrote in an op-ed.
"It confirms what many have been warning about for some time: that one of the core elements of the so-called Great Reset is to enslave populations by surveilling and controlling their transactions," he continued. "China has already implemented its version of digital tyranny with its Social Credit System, which it will combine with its Central Bank Digital Currency [CBDC]. Now Trudeau and Freeland have drawn back the curtain in Canada to reveal their version of digital despotism."
Antic's use of Canada as an example comes as governments around the world are pushing digital currency despite warnings that it will lead to a social credit system.
"Last week, the European Parliament and the Council of the European Union reached a final agreement on a law to create the European Digital Identity, or eID, the EU's first fully digital identification system," Antic announced.
"This law will provide Europeans with a digital wallet containing digital versions of their ID cards — their drivers licences, their academic certificates, their medical records, their bank account information and so on," he explained. "The next major step in the EU will be to create a digital euro and a central bank digital currency, which is currently being developed by the European Central Bank."
"I've been warning about digital ID for some time, and it wasn't so long ago that, like many of these issues which turn out to be correct, it was considered to be nothing but a conspiracy theory," he added.
Currently, Australia is moving toward introducing digital currency with consultation on the bill having recently closed.
"You can see how it's going to happen: We'll get a digital currency and, once those steps are in place, a digital snare trap will have been created," Antic warned. "We must reject a digital ID future, and time is running out for people in this place to understand that they are playing with fire."
What's Happening Downtown: Holiday Edition!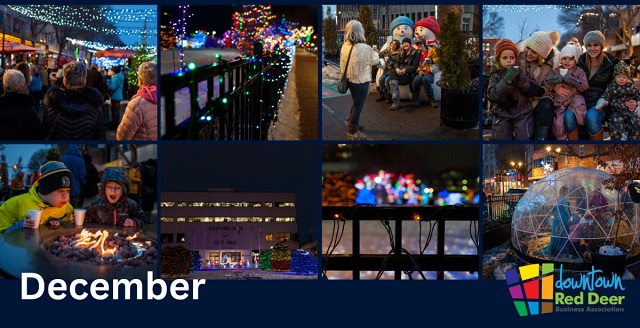 Hey Red Deer!

Embrace the festive spirit downtown this holiday season! Immerse yourself in the dazzling brilliance of the city hall lights, delight in family-friendly events, and complete your holiday shopping at the heart of the city this December. Explore a myriad of activities and events designed to make your holidays truly magical. Read on for detailed information about the incredible lineup of festive events awaiting you this season!
Frost Street Patio Party
December 8th @ 4:00 pm – 7:00 pm
Join the DBA and Spandy Andy on the Ross Street Patio for some frosty fun! Check out the children's entertainer's activity booths and sip hot chocolate under the festive downtown lights. Bring the whole family together for an unforgettable outdoor celebration. Whether you're grooving to the DJ or simply basking in the warm glow of the fire tables, the Ross Street Patio is the place to be for an evening of free family fun. Visit https://downtownreddeer.com/north-pole-stroll/ for more information.
Santa Bus

Dec 8, 9, 15, 16 @ 5pm – 8pm

Santa is back on the bus! Merrily cruising down the streets of Red Deer, you can follow Santa Claus on the My Bus App for his arrival time in your neighbourhood.
Christmas Pickle
November 15 – December 15th
A pickle used as a Christmas decoration may seem odd at first, but it's an old tradition. When decorating the tree, the pickle is hung last, hidden among the branches. The first person to find the Christmas Pickle on Christmas morning receives a special blessing for the year and an extra gift! As part of North Pole Stroll, many Downtown Red Deer businesses place pickles in their stores. Customers lucky enough to spot them are eligible to win a prize from that business, such as a discount or raffle entries. Please click here for more information.
Mary Liv at the Velvet Olive Lounge

Dec. 20th | Doors 5pm | Show 7:30pm

Check out the talented multi-instrumentalist and songwriter Olivia Morelli, an emerging artist from Saskatoon, Sk.

Ticket price is $10 + 2.50 SC

The Velvet Olive Lounge hosts LIVE music 4 days a week. Check out the full December line up here.
Afro-Caribbean Cultural Cafes

& Storytelling

December 13th, 2023 @ 6PM

Discover a celebration of diverse cultures with tantalizing ethnic cuisine and captivating storytelling at the Flex (4919 49 ST). Join us alongside your family, friends, and colleagues for an enriching experience.

Free and open to the public!

Contact: 403-550-4067

Click here for more information or register at www.accoca.ca.

Supported by the African Caribbean Centre of Central Alberta and the City of Red Deer.
Window Scavenger Hunt
November 16th- December 16th
Many downtown Red Deer businesses decorate their windows for the holiday season. The Downtown Business Association has created a self-guided tour in the form of a scavenger hunt so you can see them all! Get a copy of the scavenger hunt at downtownreddeer.com for your chance to win a 300$ prize package. Email your completed copy to [email protected] with your name and contact info. The winner will be announced on December 16th.
Twinkle Tour & Late Night Shopping
December 15th @ 4:00 pm – 7:00 pm
For one night many Downtown businesses remain open late to help Red Deerians with their holiday shopping and to encourage the support of local businesses. From 4-7PM, downtown visitors are invited to grab a free hot chocolate and a copy of the holiday scavenger hunt on the Ross Street Patio. Check out the beautiful window displays and City Hall lights and pick up some Reindeer Food & Snowman Soup on your way to your favourite shops.
Visit https://downtownreddeer.com/north-pole-stroll/ for more information.
| | |
| --- | --- |
| | Red Deer Arts Council and the City of Red Deer have partnered on a writing contest to keep our imaginations warm this winter. We invite Red Deer youth, teens and adults to create a short poem or story (fiction or creative non-fiction) with a maximum length of 500 words about winter and/or the holiday season in Red Deer. All submissions can be sent to the Red Deer Arts Council at submissions@reddeerartscouncil.ca for a chance to win exciting prizes. |
Amanda Gould

Executive Director

Follow Us on Social Media
Carbon tax, not carve out, Trudeau's real failure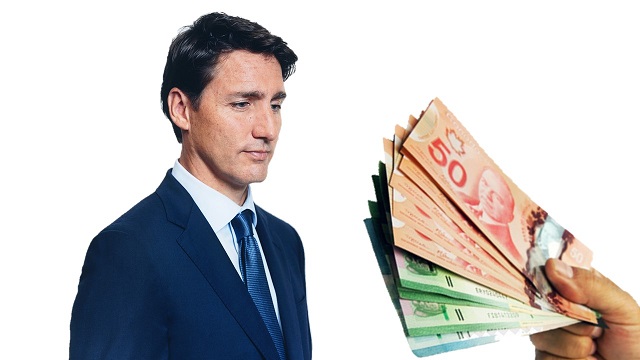 Author: Franco Terrazzano
Prime Minister Justin Trudeau stepped in it when he removed the carbon tax from furnace oil, while leaving 97 per cent of Canadians out in the cold.
Even in Atlantic Canada, where Trudeau tried to buy off MPs with the carve out, 77 per cent of people in the region support carbon tax relief for everyone.
But Trudeau's mistake wasn't providing relief. The real lesson here is Trudeau never won the hearts and minds of Canadians. And he lost credibility early on.
Months before the 2019 election, the former environment minister said the government had "no intention" of raising the carbon tax beyond 11 cents per litre of gas.
After the election, Trudeau announced he would keep cranking up his carbon tax until it reached 37 cents per litre.
Trudeau and his ministers repeat the myth that eight-out-of-ten families get more money in rebates than they pay in carbon taxes.
Their favourite talking point limps on despite the obvious reality that a government can't raise taxes, skim money off the top to pay for hundreds of administration bureaucrats and still make everyone better off.
In fact, the carbon tax will cost the average family up to $710 more than they get back in rebates this year, according to the Parliamentary Budget Officer.
The government said carbon taxes reduce emissions.
But even in British Columbia, which had the first and (for years) costliest carbon tax, emissions rose. B.C. imposed its carbon tax in 2008. B.C.'s emissions have increased between 2007 and 2019 – the last year before the pandemic brought economic activity to a screeching halt.
And even if the carbon tax cut emissions at home, "Canada's own emissions are not large enough to materially impact climate change," as the PBO explains.
Making it more expensive to live in Canada won't reduce emissions in China, Russia, India or the United States. And this leads to Trudeau's diplomatic failure.
At the United Nations, the Trudeau government launched the Global Carbon Pricing Challenge to get more countries to impose carbon taxes.
"The impact and effectiveness of carbon pricing increases as more countries adopt pricing solutions," the Trudeau government acknowledged.
The world's largest economy, the United States, rejects carbon taxes.
President Joe Biden, a Democrat, hasn't imposed a carbon tax. Good luck convincing a Republican president to impose one.
The U.S. is the rule, not the exception.
About three-quarters of countries don't have a national carbon tax, according to the World Bank's Carbon Pricing Dashboard.
And while Trudeau raised taxes, peers like the United Kingdom, Sweden, Australia, South Korea, the Netherlands, Germany, Norway, Ireland, India, Israel, Italy, New Zealand and Portugal, among others, cut fuel taxes.
If Canada's carbon tax is essential for the environment, shouldn't all taxpayers pay the same rate?
A driver in Alberta pays a carbon tax of 14 cent per litre of gas. In Quebec, the carbon tax is about 12 cents. By 2030, that gap will grow to more than 14 cents per litre.
Quebec's special deal proves Trudeau's carbon tax is about politics, not the environment.
When crafting the carbon tax, the government never truly asked the people what they thought. Everyone wants a better environment. You won't find opposition to that.
But did anyone ask Canadians if they support a carbon tax even if it means average families will lose hundreds of dollars every year? Did anyone ask Canadians if they support a carbon tax even though most countries don't?
Trudeau is displaying rank regional favouritism. But his real mistake wasn't the carve out that favoured Atlantic Canada. It's that he never won the hearts and minds of the people and failed to acknowledge carbon taxes cause real pain.