ASIRT investigating actions of police during suicide of stolen vehicle suspect
From the Alberta Serious Incident Response Team
Investigation into self-inflicted gunshot wound during contact with EPS
On Nov. 19, the Alberta Serious Incident Response Team (ASIRT) was directed to investigate the circumstances surrounding the death of a 19-year-old man that occurred that same day during contact with members of the Edmonton Police Service (EPS).
At about 1:21 a.m., an EPS officer was on foot and directing traffic in the eastbound lanes of Whitemud Drive, between the 17 Street overpass and Anthony Henday Drive. The officer was on a special duty assignment to assist with moving an oversized load on the freeway. While the officer was directing traffic, a white Hyundai failed to stop as requested and struck the officer. The Hyundai continued eastbound on Whitemud Drive. After the collision, a civilian witness operating the pilot vehicle that was accompanying the load followed the Hyundai until a marked EPS vehicle arrived and attempted to conduct a traffic stop. The Hyundai lost control on a curve on 17 Street, just north of Ellerslie Road, and came to a stop in the ditch.
The driver of the Hyundai, the 19-year-old man, exited the vehicle with a firearm. The man did not comply with commands to drop the firearm, and instead fired a single gunshot, fatally injuring himself. Additional EPS members, along with EMS, attended to the location and provided first aid to the man, before ultimately transporting him to hospital where he was pronounced dead. The man's firearm, a loaded sawed-off 9-mm carbine, was recovered from the scene. Additional ammunition was recovered from the man's vehicle. A second occupant of the vehicle, which was later determined to be stolen, was not injured during the incident. At this time there is no evidence to suggest that any police officer discharged a firearm during this incident.
EPS will maintain conduct of the investigation into the actions of the occupants of the Hyundai, while ASIRT's investigation will examine the actions of police during this incident. With ASIRT's investigation underway, no further information will be released at this time.
ASIRT's mandate is to effectively, independently and objectively investigate incidents involving Alberta's police that have resulted in serious injury or death to any person, as well as serious or sensitive allegations of police misconduct.
Breaking Bad Sized Seizure – ALERT and Edmonton Police Service take over 1.3 million in meth off the street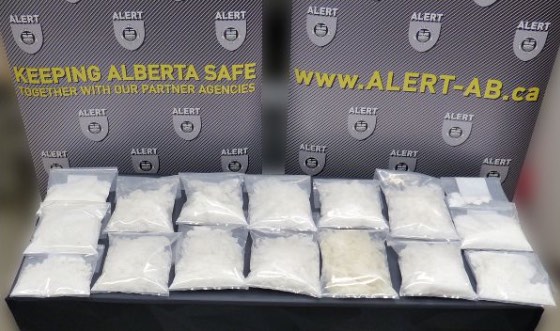 From ALERT – The Alberta Law Enforcement Response Team
Major Meth Seizure Made in Edmonton
Nearly 14 kilograms of methamphetamine were seized from an Edmonton home as part of an ALERT drug trafficking investigation. The drugs have an estimated street value of $1.35 million.
ALERT Edmonton's organized crime and gang team made the seizure on December 30, 2020, after four Edmonton homes were searched. The Edmonton Police Service helped execute search warrants at homes in the Summerside, Oliver, Strathcona, and Rosenthal neighbourhoods.
Inside one of the homes, ALERT seized 13.77 kilograms of methamphetamine, which is a significant amount of drugs prevented from making their way into the community. This would equate to more than 45,000 doses when sold at street level.
"This amount of meth represents a high degree of community harm. The influx of cartel-connected meth into our province has fueled violence, ancillary property crimes, and poses serious health concerns. ALERT has prioritized these types of investigations and we are committed to disrupting the meth trade," said Supt. Dwayne Lakusta, ALERT CEO.
Since 2015, ALERT has seized approximately 110 kilograms of meth from across the province.
"In this case, our investigators believe we hit the distribution point and stopped a lot of drugs from making their way to Edmonton and outlying areas," said Insp. Kevin Berge, ALERT Edmonton.
In addition to the methamphetamine, ALERT also seized:
119.85 grams of cocaine;
112.2 grams of MDMA;
4.3 grams of suspected fentanyl;
63 grams of cannabis resin;
19 grams of psilocybin mushrooms;
40 Oxycontin tablets; and
$8,850 cash.
The four-month investigation came as the result of a tip concerning drug trafficking activity.
ALERT's investigation is ongoing and charges are pending.
Members of the public who suspect drug or gang activity in their community can call local police, or contact Crime Stoppers at 1-800-222-TIPS (8477). Crime Stoppers is always anonymous.
ALERT was established and is funded by the Alberta Government and is a compilation of the province's most sophisticated law enforcement resources committed to tackling serious and organized crime.
Traffic offenses down by 26% this holiday season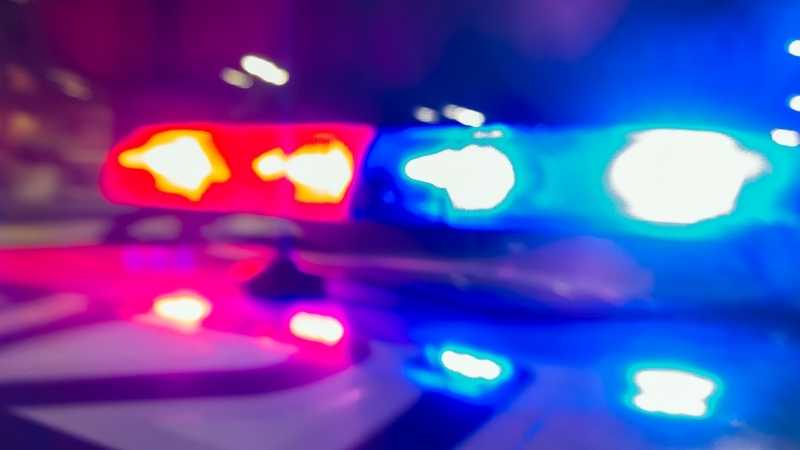 Jan. 7, 2021
Alberta RCMP work to keep roadways safe throughout the holidays
Edmonton – This holiday season, Alberta RCMP conducted enforcement initiatives focussed on promoting traffic safety. Between Dec. 24, 2020 and Jan. 3, 2021, RCMP issued a total of 2,374 traffic tickets across the province.
Overall, 872 individuals were ticketed for speeding, 55 motorists were caught distracted driving, and 130 impaired drivers were removed from the roads. Of the 130 impaired drivers, 16 were Criminal Code Impaired by Alcohol and four were Criminal Code Impaired by Drugs. Another 1,333 motorists received tickets for traffic safety violations including careless driving, driving with a prohibited or suspended license, moving offences, and more.
Notable traffic stops:
In St. Albert, an impaired male was found passed out behind the wheel of his vehicle while in traffic. The individual was arrested and had a blood alcohol concentration of 240 mg.
In Grande Prairie, an impaired male was arrested and had a blood alcohol concentration of 260 mg.
Near Cochrane, an impaired female crashed into a snow plow and had a blood alcohol concentration of 220 mg.
Two commercial drivers, while working, were arrested and charged with impaired driving.
Three impaired drivers were found to have children in their vehicles ranging in age from two to five-years-old.
In total, Alberta RCMP recorded 26% less roadway offences compared to last year.
Thanks to the work of RCMP, Albertans were able to safely celebrate the holidays both on and off the roads. For more traffic safety information, follow us on Facebook @RCMPinAlberta and Twitter @RCMPAlberta.
Read more on Todayville.