Third Aviation School coming to Red Deer Regional Airport
From the Red Deer Regional Airport
The Red Deer Regional Airport is proud to welcome their newest aviation business to Central Alberta, the Canadian Aviation College!
The Canadian Aviation College is a designated training institution who currently operate from their main college in Pitt Meadows, British Columbia, and are happily transitioning a secondary location to the Red Deer Regional Airport. This transition into Central Alberta with both single and twin-engine aircraft will allow students and instructors from the college to take advantage of the diverse landscapes of the region, while utilizing the consistent winter weather of Alberta.
As a student-oriented aviation training facility, the team at Canadian Aviation College focus on empowering their students to graduate with a higher level of experience and be better suited for employment in Canada. International students who graduate from their Commercial Pilot Program are also eligible for post-graduation work permits in select countries. The economic impact of students within Central Alberta is immense.
Students with the Canadian Aviation College will live within Central Alberta as they complete their studies, and this number of students will continue to grow year after year. These students are able to contribute to the local economy by eating meals, visiting sites, and contributing to daily activities and transportation. This addition to our local economy is vital in times such as these.
"Students are a huge economic driver for Central Alberta, and we are so happy to see upwards of 100 students here with the Canadian Aviation College as we look to the future", says Graham Ingham, CEO of the Red Deer Regional Airport. "The Airport has continued to remain busy throughout 2020, with essential service business and VIP traffic, and this addition of the airport's third aviation school is a fantastic benefit to that economic impact."
Judy's story: I'm on the healthy road!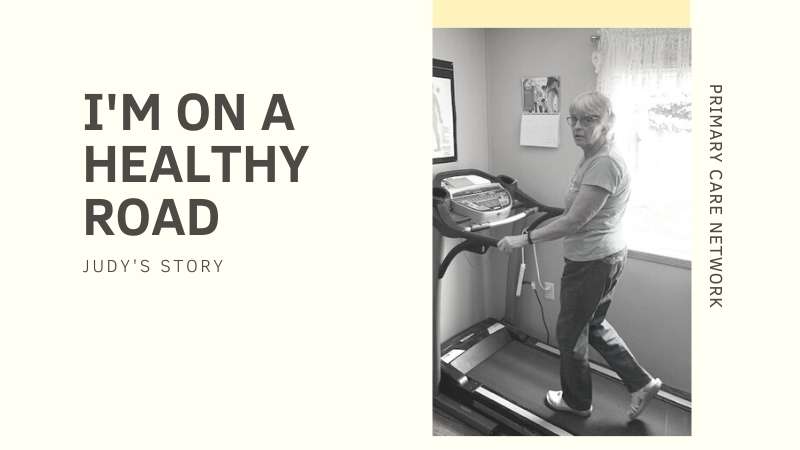 On the Healthy Road!
My journey to better health starting when my doctor told me my blood sugar was at pre-diabetes levels, my blood pressure continued to require medication and I had weight to lose. He sent me to see the RDPCN nurse. After some appointments there, the nurse referred me to the Health Basics program.
Exercise was my downfall. Working from home, I always found something else to do rather than exercise. Health Basics increased my awareness. I tracked what I was eating and became more aware of what I ate, when I ate and why I ate. I also realized things that would make me healthier that I wasn't doing. I realized being healthy is a process and I took one healthy step at a time. I also became aware of the wider variety of options for healthy lifestyle.
My husband and I visited friends over the summer and noted they had lost weight. This stimulated us to pay even more attention to our food intake. As a result of our overall efforts, I have lost about 32 pounds and my husband has lost 37. My blood sugar is now in the normal range. I have had significant decrease in my blood pressure medication. I have more energy. I enjoy exercising more as it is easier to move around and I have less arthritis pain. Health Basics is an excellent class- it started me on the healthy road. I also have much more confidence in my future health.
Click to learn more about the Red Deer Primary Care Network.
Read more success stories from the Primary Care Network.
Larry Reese and Judy Sutter among five Central Alberta artists featured in OUR West Country exhibition at MAG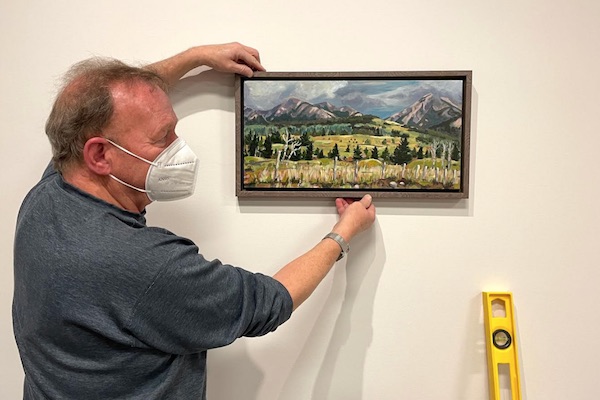 News Release from Red Deer Museum & Art Gallery (MAG)
Five Central Alberta artists worked en plein air, painting the incredible landscape that is the West Country.
The Eastern Slopes of Alberta and prospective coal mining in that area have been the focus of much controversy in the last year. These mountains are more than the resources they hold. They provide the people of Alberta with much of the province's fresh water supply as well as mental and physical connections to nature. In the summer of 2021, central Alberta artists Lynn LeCorre, Kate More, Larry Reese, Judy Sutter, and Susan Woolgar worked en plein air, painting and sketching onsite in the open air. Through their eyes, we experience the incredible landscape that is the West Country along the eastern slopes of Alberta's Rockies. See the exhibit OUR West Country: Plein Air Painting in Alberta's Eastern Slopes on display at the Red Deer Museum + Art Gallery (MAG) December 11, 2021 to March 12, 2022, with an opening reception on Sunday, December 12th from 2-4pm.
Words from Pat Matheson, Curator of Art:
"The MAG is looking forward to seeing this exhibition installed as it touches on a topic near and dear to many Albertans, including myself. With the new awareness most Albertans have with the landscape so close to us to the west, we invited a group of en Plein Air artists to capture the atmosphere, the beauty and the spirit of Alberta's eastern slopes through their eyes."
Opening Reception: Sunday, December 12, 2-4pm
Join us at 2 pm for the opening of the new exhibits OUR West Country: Plein Air Painting in Alberta's Eastern Slopes and Ya Ha Tinda – The Ranch: Photography by Arto Djerdjerian. Artists in attendance.
Talks & Tours:
Open for First Fridays! Guide in the Gallery – January 7, 5-8pm
2 O'CLOCK TOURS – Staff-led informal tours. February 12, 2pm