Armistice Day 11/11/1918 from a Red Deer perspective in pictures and story
Armistice Day 1918
One hundred and two years ago, at the 11th hour of the 11th day of the 11th month (i.e. November 11, 1918), the horrific First World War finally came to an end. It was one of the most momentous events in history.
The outbreak of the War in August 1914 had been greeted with patriotic excitement. Eager young men flocked to the Red Deer Armouries to enlist. Many felt that if they did not join up as soon as possible, they would miss the "big show" before it was over by Christmas. (Click on any image to enlarge it and open gallery).
Before long, however, the reality of modern war began to set in. The Canadians saw their first major action at St. Julien in April 1915. This great battle involved the first mass use of poison gas as a weapon on the Western Front. The Canadians won high honours for their bravery and tenacity in the horrendous conditions. Nevertheless, the casualty rate was staggering, including many from Central Alberta.
The summer and fall of 1916 brought the epic Battle of the Somme. The first day's assault brought 57,470 casualties for the British forces (still the worst one day loss of life in the history of the British Army). When the battle finally ended in November 1916, there were more than one million casualties. Nearly 50 young men from Red Deer and area lost their lives and roughly three times that number were wounded. Tragically, the stalemate along the Front continued.
1917 brought some great victories for the Canadian Corps. The best remembered is the Battle of Vimy Ridge in April. However, that triumph came with a great cost. 12 young men from Red Deer and area lost their lives in the first day's assault and another 16 were killed during the rest of the battle.
That victory was followed by Hill 70. While that battle once again demonstrated Canadian skill and valour, more than 40 from Central Alberta became casualties.
Passchendaele was technically a victory, but the losses of life were so horrendous and the gains so limited that it is hard to consider it as such. The Canadians suffered 16,000 casualties through an incredible sea of mud to move the line less than 9 ½ km. Sir Winston Churchill later summed up the battle as "a forlorn expenditure of valour and life without equal in futility".
In the spring of 1918, the Germans launched a huge, and initially successful, grand offensive. However, by summer, it had faltered. The Western Front ground into another stalemate.
Then on August 8, 1918, the Allied High Command launched a major offensive with the Canadians as one of the key units in the great assault. The successes by the Canadian Corps at the French city of Amiens were truly impressive. A huge hole was punched through the German defences.
German morale was permanently shattered. German General Eric Ludendorff described the commencement of the Battle of Amiens as the "black day of the German Army in the history of the War".
The great Allied victory turned out to be the first of a string of major successes, collectively known as The 100 Days. The German armies were soon rapidly falling back from their frontal positions in Northern France and Belgium. The Canadians, as some of the very best assault troops in the Allied forces, often led the push forwards.
On September 27, 1918, the Battles of Canal du Nord and Cambrai commenced. By the time that the City of Cambrai was captured in October, the Canadians had scored one of the most impressive tactical victories of the War.
Once again, the costs had been enormous. From August to October 11, 1918, more than 40,000 Canadians had either been killed or wounded (20% of the total Canadian losses of the War).
Hence, the community greeted the pending news of the end of the War with as much of a sense of relief as one of rejoicing. Nearly 120 local young men had lost their lives. A great many others suffered wounds to their bodies and their minds. The terrible toll of the war was amplified by the fact that several of the returning veterans were bringing home a new scourge, the Spanish Influenza.
In early November, the Canadians were advancing towards the Belgian city of Mons, where the fighting for the British forces had commenced in August 1914. It was a highly symbolic objective.
On November 7, the local C.P.R. employees were given a half-day holiday on the rumour that a cease-fire agreement had already been signed. On November 8, one of the local weekly newspapers printed two editions in order to keep up with the rapid succession of announcements and rumours.
On Monday, November 11 at 1:30 a.m., word was received that all hostilities would cease on all fronts at 11 a.m., London time. Just as the fighting came to an end, the Canadians captured Mons. Thus, the Great War ended where it had begun.
The local papers quickly printed a special issue with the news. Mayor G. W. Smith declared a half-day public holiday. Plans were also quickly made for a civic celebration despite the Board of Health's injunction against any public gatherings.
At 12:30 p.m., all the bells and whistles in the city broke out in a thirty- minute peal of rejoicing. Patriotic songs were played on a special calliope that had been set up at the Western General Electric steam plant.
A crowd of returned veterans, local dignitaries and ordinary citizens paraded through the streets with the Red Deer Community Band and the local Fire Brigade taking the lead. The throngs then gathered in what is now City Hall Park for a ceremony of celebration and thanksgiving.
There were numerous speeches and choruses of songs. Helen Moore Dawe and Ruth Locke led the crowd in the singing. A gramophone was used to broadcast a special address by Sir Thomas White, the federal Minister of Finance. Mayor G.W. Smith asserted in his speech that this was "the most important day in history since the death of Jesus Christ".
In the evening, there was a huge bonfire on the City Square accompanied by the shooting of fireworks. City Council also treated a large number of veterans to a special civic banquet.
Tragically, the joys over the end of the War were quickly dampened by a renewed outbreak of the flu caused by the large public gatherings. By the time that the great pandemic abated towards the end of the year, the flu claimed 54 lives locally.
Nevertheless, people fervently prayed that they had just witnessed the end of "The War to End All Wars".
Michael Dawe
This article was updated from it's original publication date of November 11, 2018.
Red Deer family rocked by cancer diagnosis seeks support from the community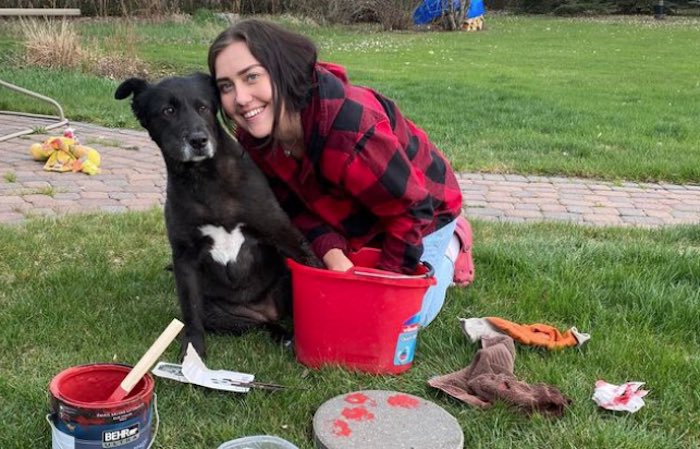 With permission from
Abby Marie Maurier
I am reaching out to you today to let you know that my beautiful daughter Abigail has just been diagnosed with cancer. She has Lymphoma, which is cancer of the lymphatic system and she also has a large mass on her right lung.
What I'm asking for is a variety of support in these ways:
1. Have you or someone you know been diagnosed with cancer, specifically Lymphoma and do you have information you can share about treatement, top clinics etc.
2. Are you someone that has information that you can share towards her holistic healing? She will require postive lifestyle changes such as nutrition, meditative yoga, massage, etc.
3. Can you help support Abigail's journey by contributing towards her fundraiser in order to help her prior to treatments, during and afterwards.
4. Your prayers, intentions, love and support is greatly appreciated
5. Please share this post so we can reach as many supporters as possible
I am a warrior Mama Bear on a mission to heal my daughter and I won't stop at anything. I believe healing is possible, I believe in the power of community and love and I believe that together, all of us will help heal her in some special way.
Hello, my name is Nicole and I am fundraising for my beautiful daughter Abigail. Abigail was recently diagnosed with Lymphoma, which is cancer cells in the lymph system, and she also has a large mass on her right lung.
She is a young beautiful woman, age 24 and she graduated as a Cardio Tech in 2021 and has been enjoying her work at the hospital tending to cardio patients with the utmost love and care. She has just started her journey in life, residing with her long-term boyfriend Gus in their home with their 2 bunnies, Biggie and Peaches. Abigail also has a dog named Kyah, who is with her in the photo.
Anyone who has been blessed to cross paths with Abigail knows how special she is. She radiates light and love where ever she goes and has a heart of gold. Ever since she was a baby, I have called her my earth angel.
With her recent diagnosis and as her mother, I am asking for your help to please contribute what you can towards her journey with cancer. The funds will be used to allow her to take time off work and focus on her health and treatment. We are looking into a variety of cancer clinics in order to offer her the best outcome possible because she is so deserving of a life of longevity and living cancer free.
Another important part of Abigail's healing is providing her with proper nutrients, wholesome foods, meditative yoga, massage therapy and other holistic treatments to strengthen her body which the funding will help support.
Your contribution is received with gratitude and appreciation and I thank you with all of my heart for your donation to help my daughter.
Business leaders decide it's time to reduce the number of homeless in Red Deer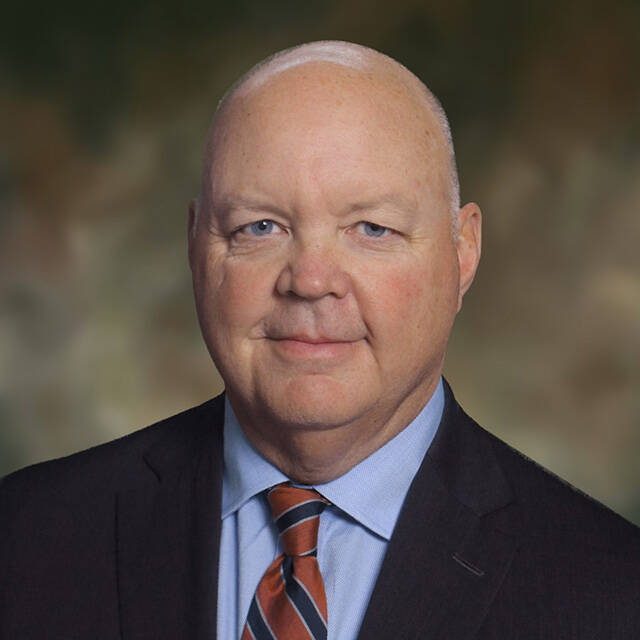 News release from the Red Deer & District Chamber of Commerce
Red Deer & District Chamber of Commerce to form Task Force on Homelessness in Red Deer
The Red Deer & District Chamber of Commerce will be convening a Task Force of community and business leaders to address the issues of homelessness and identify actionable steps which can be taken to tackle this generational challenge in Red Deer.
"With the release of the City of Red Deer's Point in Time (PIT) Report on homelessness last week we are very concerned and disappointed with the effectiveness of the strategies currently in place, and the urgency by which we need to turn this situation around within our city," commented Scott Robinson CEO of the Red Deer & District Chamber of Commerce. "Clearly our current strategies are not enough, and we need to elevate the urgency by which we get things done to reduce the number of citizens who are without a place to live. The growing number of people who are homeless is not sustainable and is impacting on our sense of pride, safety and attractiveness of our city to business and industry."
"We will share more about this Task Force and the next steps in the coming weeks. Time has run out to act with conviction, courage, and clarity. Our community and citizens deserve that from our community leaders, and we are ready to bring the business community and the urgency required to the table."
Over the next 60 days, the Red Deer & District Chamber of Commerce will be reaching out to its business and social agency partners to build the Task Force on homelessness and establish a strategy to address the critical steps that need to be taken to reverse the trends and further our community's vision as a vibrant and healthy city.
Matt Cassidy, Chamber Board President. remarked "Our Chamber is positioned to be the collaborative leader in connecting our business community, social agencies, and elected officials together, to find tangible progress on this complex issue. All businesses rely on the vibrancy of our community as they strive to be sustainable, innovative, or grow, and the results of the PIT Report indicate that we need to do much more. This task force will help hold our leaders accountable for the actionable progress needed and engage one another effectively."
"In speaking with our membership, and those working closely with the vulnerable populations there are best practices and models for delivery that are successful in other parts of the world that we need to start implementing" says Robinson. In addition, we need to look at ways that our private sector can get more involved and bring their expertise and strategic thinking to the table. As a collaborative community we also need to ensure that governments at all levels are delivering on their promises of affordable housing and eliminating barriers to expediting these investments.
Established in 1894 the Red Deer & District Chamber of Commerce is a non-partisan, collaborative business leader representing over 825 member businesses. As one of Red Deer's oldest and most established membership organizations we are striving to build a vibrant community that fosters an environment where businesses can lead, be innovative, sustainable, and grow.