Red Deer Remembers: An incredible online tribute to our veterans from Red Deer Public Schools
From Red Deer Public Schools
Remembrance Day ceremonies go virtual for Red Deer Public Schools
Recognizing Remembrance Day in our schools and remembering those who fought and continue to fight for our freedom is extremely important to students and staff in Red Deer Public Schools – in fact, it's one of the biggest ceremonies on our school calendar each year.
With COVID-19, schools are not able to host their traditional Remembrance Day ceremonies given the limits on assemblies in schools. Red Deer Public Schools had to think outside the box on how all 12,000 of our students and staff would commemorate Remembrance Day. Schools came together and produced a dynamic video that will be shown Division-wide on November 5.
"Our Remembrance Day video has a strong Red Deer connection with all our schools participating in the production," said Bruce Buruma, Director of Community Relations. "We showcase Red Deer landmarks that were used during the wars with details from local Historian Michael Dawe. We honour Red Deer Public students who served in World Wars I and II. Throughout the presentation we showcase amazing student art with Remembrance Day themes."
Commemorating the 75 anniversary of the end of World War II, the video highlights the Dutch Liberation. "Two Red Deer women share their story of the difficult times growing up in Holland under German occupation. Even today, you can see the joy in their faces when they remember what it was like being liberated by Canadian soldiers at the end of the war," said Buruma.
Community invited to watch our Remembrance Day Video. With local Remembrance Day ceremonies cancelled due to the pandemic, Red Deer Public Schools invites our community to watch the video, which can be viewed here.
Strategies to Manage Persistent Pain, September 16th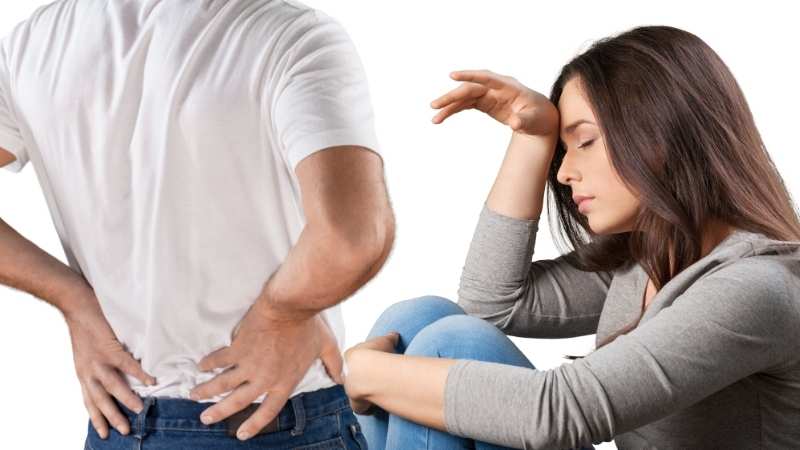 Strategies to Manage Persistent Pain Thursday, September 16, 2021 1:00-2:00 pm
Red Deer Public Library Facebook Live
Come learn more about persistent (chronic) pain from our team at Red Deer PCN. You will learn about different types of pain, medication to manage ongoing pain, the effects and benefits of opioids, and the importance of non-medication strategies to help manage your pain.
Presented by Red Deer PCN's Dr. Myburgh G.P, Jennifer Howe, Pharmacist & Jennifer Wallin, Psychologist.
Tune into Facebook Live at Red Deer Public Library Facebook page for this program.
This is one of a series of health-related programs co-sponsored by the Red Deer PCN and the Red Deer Library.
Watch for others in the series!
Read more stories from the Red Deer Primary Care Network.
Getting My Blood Glucose Back in the Normal Range Gave Me Tears of Joy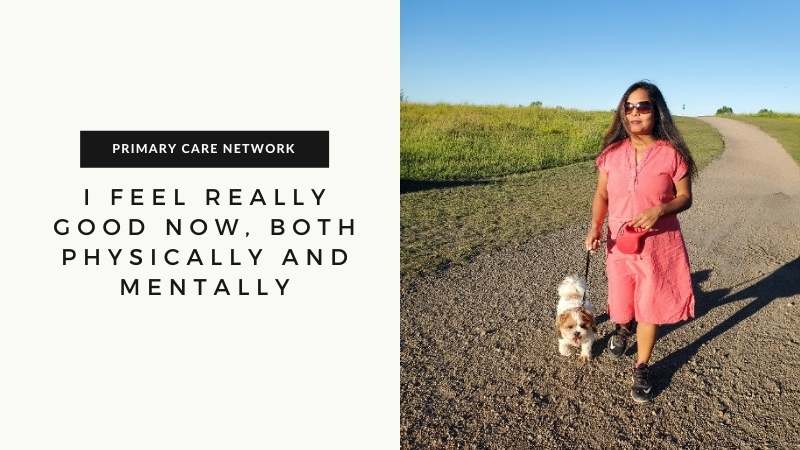 Diabetes runs in my family; my mom has it and my grandma did too. Well before Christmas 2019, at a routine physical my doctor told me that I have diabetes. I tried to bring it down for the next 3 months, but I was not successful, in fact it got worse. At this time, the doctor referred me to the PCN Family Nurse. I started seeing her and we made plans for how I could get through the Christmas season. However, I did very poorly as I love sweets. Getting poor readings, feeling exhausted and worrying who would look after my daughter if something were to happen to me left me very lethargic and depressed.
The nurse was patient and very encouraging. She helped me to change my mindset. I decided to take up the challenge to improve my blood glucose. The nurse and I talked about the rice in my diet and portion sizes of rice. I am from an island nation and rice is our staple. I did some testing of my blood glucose after consuming some of my favorite foods and I notice that amount of rice I was consuming did increase my blood glucose significantly. I thought I could never have a meal without it being mostly rice but I have learned now that I can do this quite easily. Even though I have a puppy, I would only walk her for 5 to 10 minutes at a time.
Since my mindset change, I worked to build up my activity. I started with 5-minute stints and pushed myself forward until now I am at one-hour stints. I take the dog for nice long walks and we both enjoy it. People comment on how good I look and how much more energetic I am. I feel really good now, both physically and mentally. The nurse helped to give me the confidence to tackle diabetes. I had tears of joy when I learned my blood glucose is back to the normal range.
To learn more about the RDPCN programs, visit www.reddeerpcn.com