Ann's story: having someone to talk to and guide me to be healthier really helped!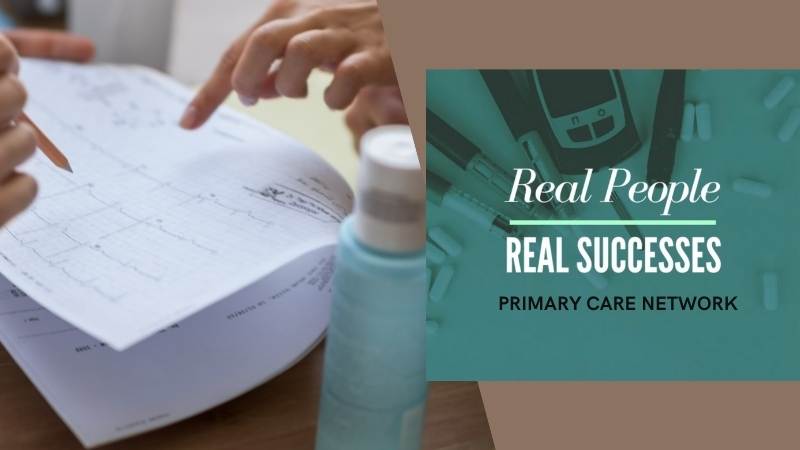 Ann shared her story of working with the PCN nurse towards better health. "I was diagnosed in November 2019 with diabetes and our doctor suggested that if I could lose about 10-15 lbs then I probably would not need to go on medication. He suggested a time frame around end of February and that he would contact a nurse for me to consult with. This was a bit of a shock and I wasn't sure I would be able to lose so much in such a short time.
We had recently moved from BC to Alberta to be closer to our grandchildren after we both retired. Within 4 months of arriving and lucky enough to get registered with a new doctor my husband found out that he had prostate cancer and a blood cancer called Polycythemia Vera. This just blew us both away. He had no symptoms of any of these diseases. So, for almost all of 2019 we were constantly in at the Cancer Clinic at Red Deer or the Imaging Clinic. This took a huge toll on both of us. I developed high blood pressure, my anxiety level was through the roof, wasn't sleeping, had ocular migraines and I was also trying to get my weight loss going. I felt I was falling apart.  I didn't realise at the time that all this was contributing to my being overweight.
I have been a weight watcher member for around 25 years. Had some success then every few years I would go back again but in 2014 after I retired, I decided to try again and along with a friend I lost 22lbs and got down to 130lbs for (5ft) person, I felt good. I kept this off until late 2018. Right now, I am back at 150lbs.
Just being able to talk to the PCN nurse was such a good help for me mentally as I felt I had no one to talk to who understood what I was going through. She helped me understand a lot about diabetes and every month that we met my blood level was decreasing and I was losing a few pounds. However, when my husband was told that his potassium was a bit high, I had to restructure our meals. So, everything he had to avoid was what I was supposed to eat.  The nurse connected me with a dietitian who immediately told me to stop "dieting" as this was stressing me out even more than before. Just to make sure that I still ate sensibly, did some exercise and to put the scale away and only weigh myself once a month. This has really helped, and I am starting to sleep better, I don't feel nearly as anxious and I have a more positive outlook. I realise that I will eventually lose a few pounds, I might not get back to my 130lbs, but it will take time and I'm fine with that.
I think if I had been back in BC, I would have been able to talk to my friends about what I was going through and I might have got some help quicker. Sharing your feelings is not easy but it sure helps. I appreciated the PCN nurse listening and helping me make a plan to improve my mental as well as my physical health." 
To learn more about the RDPCN programs, visit www.reddeerpcn.com
Grant's story: Amazing Improvement with Hard Work & Support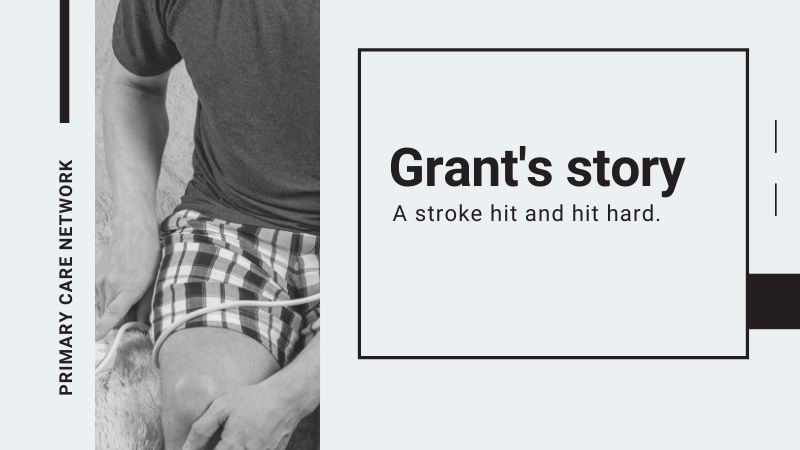 Grant was in his mid-fifties – maybe a bit overweight but with no other cardiovascular risk factors. However, a stroke hit and hit hard. His right side was very compromised, he had little use of his hands, he was unable to walk or lift his right arm. He was hospitalized in Red Deer for 4 months and then went to the Centennial Centre in Ponoka for rehab for 6 months. His doctor had told him that he would be bound to a wheelchair for the rest of his life and would never walk again or be able to recover from this stroke. This made Grant angry as he didn't want this prognosis.
Since that time, he has put a lot of work and effort into getting better. The physios and rehab team helped him make progress, but he kept asking them how he could get more training. They were able to refer him to Recreation Therapy at RDPCN. His therapist arranged to work with him at the Gary W Harris Canada Games Centre three times per week. He is doing a lot better now. He can walk with a cane and he can lift 30 pounds on the machines at the gym. He can now clap hands. He has gained strength and control, his gait has improved along with his endurance, and he has an increased range of motion and strength in his upper extremities. He can now do many more tasks of daily living such as carry groceries, cook and barbeque.
Grant states that his doctor can't believe his progress. Other people he knows have said very similar things. Working with the Rec Therapist has been very encouraging and supportive. The Rec Therapist has really helped me to stay motivated. Having a plan for myself also helps the attendants at the Gary Harris Centre to work with me to move forward. I have highly recommended this program to others I know who have had a stroke.
My work is not done but I am proud of the progress I have made and thankful for everything I can do for myself.
To learn more about the RDPCN programs, visit www.reddeerpcn.com
Three charged after investigators find fentanyl, meth, and cannabis on property at Bowden Institution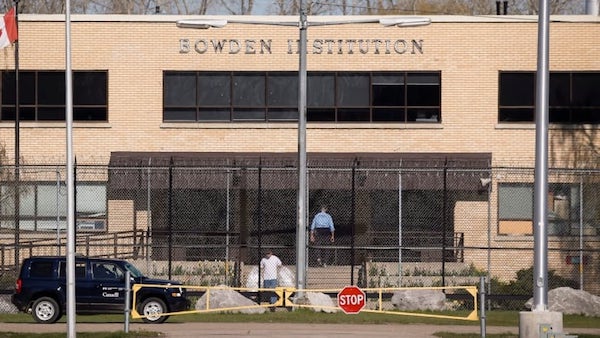 News Release from Innisfail RCMP
Drug Investigation Leads to Charges
A drug investigation at the Bowden Institution has resulted in charges after a year and a half long investigation. In November of 2019 Bowden Institution staff responded to suspicious activity on Correctional Service Canada's property. A search was conducted that resulted in locating contraband that had been concealed on the property. The contraband packages contained fentanyl, methamphetamine, cannabis concentrates and tobacco. Innisfail RCMP General Investigation Section worked on the investigation in partnership with the Bowden Institution's Security Intelligence Office and Slave Lake RCMP General Investigation Section.
Raymond Foss (32), Braden Foster (31) and Joshua Laboucan (23) all of Slave Lake, Alta., have been charged with:
Trafficking a controlled substance, contrary to the Controlled Drugs and Substances Act (x2),
Distribute Cannabis, contrary to the Gaming, Liquor and Cannabis Act, and
Trespass by night.
Foss and Foster were arrested and after a judicial release hearing were remanded into custody.  After a subsequent bail hearing, Foss was released.  Foss and Foster's next Court appearances are both scheduled for August 19, 2021 in Red Deer Provincial Court. Laboucan remains at large with outstanding warrants for his arrest.
Innisfail RCMP encourage the public to report any criminal or suspicious activity.  Reports tell us where to look, who to look for, and where to patrol in the future. If you see a crime in progress, dial 911. If you wish to remain anonymous, contact Crime Stoppers at 1-800-222-8477 (TIPS), online at www.P3Tips.com or by using the "P3 Tips" app available through the Apple App or Google Play Store.