Ann's story: having someone to talk to and guide me to be healthier really helped!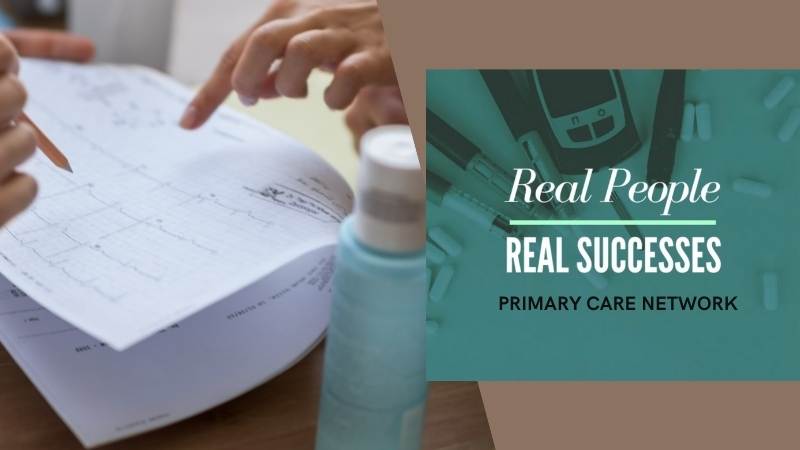 Ann shared her story of working with the PCN nurse towards better health. "I was diagnosed in November 2019 with diabetes and our doctor suggested that if I could lose about 10-15 lbs then I probably would not need to go on medication. He suggested a time frame around end of February and that he would contact a nurse for me to consult with. This was a bit of a shock and I wasn't sure I would be able to lose so much in such a short time.
We had recently moved from BC to Alberta to be closer to our grandchildren after we both retired. Within 4 months of arriving and lucky enough to get registered with a new doctor my husband found out that he had prostate cancer and a blood cancer called Polycythemia Vera. This just blew us both away. He had no symptoms of any of these diseases. So, for almost all of 2019 we were constantly in at the Cancer Clinic at Red Deer or the Imaging Clinic. This took a huge toll on both of us. I developed high blood pressure, my anxiety level was through the roof, wasn't sleeping, had ocular migraines and I was also trying to get my weight loss going. I felt I was falling apart.  I didn't realise at the time that all this was contributing to my being overweight.
I have been a weight watcher member for around 25 years. Had some success then every few years I would go back again but in 2014 after I retired, I decided to try again and along with a friend I lost 22lbs and got down to 130lbs for (5ft) person, I felt good. I kept this off until late 2018. Right now, I am back at 150lbs.
Just being able to talk to the PCN nurse was such a good help for me mentally as I felt I had no one to talk to who understood what I was going through. She helped me understand a lot about diabetes and every month that we met my blood level was decreasing and I was losing a few pounds. However, when my husband was told that his potassium was a bit high, I had to restructure our meals. So, everything he had to avoid was what I was supposed to eat.  The nurse connected me with a dietitian who immediately told me to stop "dieting" as this was stressing me out even more than before. Just to make sure that I still ate sensibly, did some exercise and to put the scale away and only weigh myself once a month. This has really helped, and I am starting to sleep better, I don't feel nearly as anxious and I have a more positive outlook. I realise that I will eventually lose a few pounds, I might not get back to my 130lbs, but it will take time and I'm fine with that.
I think if I had been back in BC, I would have been able to talk to my friends about what I was going through and I might have got some help quicker. Sharing your feelings is not easy but it sure helps. I appreciated the PCN nurse listening and helping me make a plan to improve my mental as well as my physical health." 
To learn more about the RDPCN programs, visit www.reddeerpcn.com
Suspect in Innisfail armed robbery spree turns himself in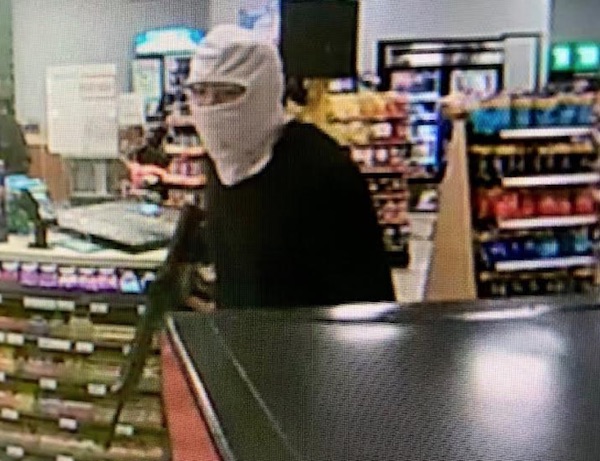 News Release from Innisfail RCMP
Innisfail RCMP respond to armed robberies – UPDATE 3 – suspect arrested
This past weekend, RCMP were kept busy responding to multiple complaints of armed robberies.  On Thursday, Aug. 26, 2021, at approximately 11:30 p.m., RCMP received a report of an armed robbery at a business on 50 Street. A suspect entered the business, disguised with a balaclava and carrying a weapon. The suspect demanded cash from a customer and from the store employee. The suspect took an undisclosed amount of Canadian currency and fled on foot. Despite a thorough, coordinated search of the area, the suspect was not located.
On Saturday, Aug. 28, 2021, at 1:40 a.m., RCMP were dispatched to another report of a robbery from the same business. A suspect entered the business, disguised with a black face mask and carrying a weapon. The suspect demanded items from the same cashier. The suspect took an undisclosed amount of Canadian currency and cigarettes. The suspect forced the cashier in to the back office, and the suspect attempted to destroy the video surveillance system. The suspect then fled on foot.
On Saturday, Aug. 28, 2021, at 9:20 p.m., RCMP were dispatched to a third robbery complaint at an address on 46A Street. A suspect armed with a weapon attempted to steal a vehicle from a victim but was unsuccessful. At 9:24 p.m., RCMP were dispatched to a business on 42 Avenue for a similar complaint. The victim reported that a suspect who was carrying a weapon tried to steal the victim's truck. When the suspect was unsuccessful, he fled the area on foot.
Police officers from Innisfail, Red Deer City, and Blackfalds RCMP detachments, as well as the RCMP Police Dog Services and the RCMP Emergency Response Team conducted an intensive search for the suspect.
On Sunday, Aug. 29, 2021 at 10:00 a.m., the suspect turned himself in to Innisfail RCMP and was arrested without incident.
Cyrus Jason Boysis (26) of Innisfail, Alta. has been charged several offences including:
Robbery with a firearm (x5)
Forcible confinement
Disguise with intent to commit an offence (x3)
Pointing a firearm (x3)
Possession of a weapon for a dangerous purpose (x5)
Mischief under $5000
After a judicial interim release hearing, Boysis was released to appear in Red Deer Provincial Court on September 27, 2021 at 9:30 a.m.
Innsifail RCMP believe this suspect was responsible for all four incidents. There is no further concern for public safety at this time. Innisfail RCMP's General Investigation Section is continuing with the investigation.
Shooting Update: Deceased had broken into home where shooting took place
News Release from Blackfalds RCMP
Blackfalds RCMP investigate shooting – **UPDATE**
The RCMP Major Crime's Unit is continuing with the investigation including examination of the scene with the RCMP Forensic Identification Services and interviewing witnesses. The initial investigation has indicated that the deceased broke into the residence and an altercation occurred with the homeowner. The homeowner was treated for injuries he sustained and has been released from the hospital.
The investigation is in the early stages. No charges have been laid at this time.  Further updates will be provided when further details can be shared.
Background:
August 2, 2021
Blackfalds RCMP investigate shooting
On August 2, 2021, at 3:11 p.m., Blackfalds RCMP received a complaint of a residential break and enter in progress off of C & E Trail in Red Deer County. Upon arrival, police discovered that the homeowner had sustained injuries and another male in the residence had sustained a gunshot wound. EMS attended and pronounced the male with the gunshot wound as deceased. The homeowner was transported to the hospital where he is being treated for non-life threatening injuries.
RCMP Major Crimes Unit has been called in and has taken over the investigation.
There is no ongoing danger to the public.