Community & Sustainability with Alberta Original Alley Kat Brewing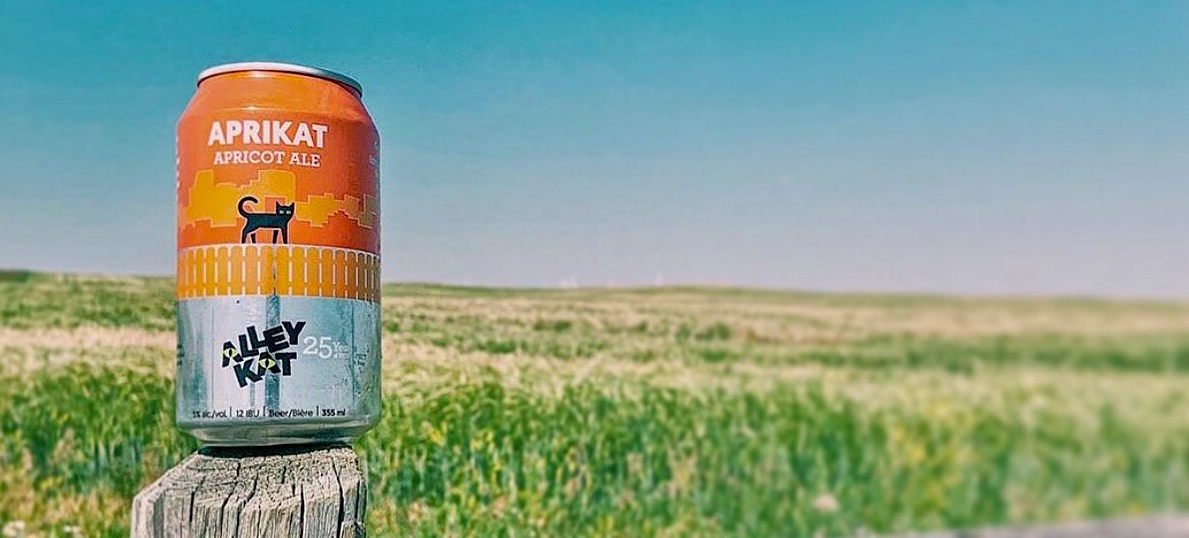 Alberta is home to more than 100 unique craft breweries, the majority of which are located in the city of Calgary and the provincial capital, Edmonton. The number of breweries has grown exponentially since 2013, when Alberta experienced a craft beer boom following legislative changes by Alberta Gaming, Liquor and Cannabis (AGLC) that made owning and operating a microbrewery far more accessible. 
Founded in 1995, well before the boom, Alley Kat Brewing is an Alberta original. Having celebrated its 25th birthday in 2020, Alley Kat is the oldest microbrewery in Edmonton and the 4th oldest in all of Alberta.
Located on 60th Ave in NW Edmonton, this brewery was originally launched by local Edmontonians Neil and Lavonne Herbst. In February 2020 the brewery was purchased by Cam French and Zane Christensen, two childhood friends from St. Albert, Alberta. 
Accountants by trade, Cam and Zane had been looking for opportunities to transition into the craft brew industry, and found Alley Kat to be a good fit. According to original founder Neil Herbst, who has remained involved with the day-to-day at Alley Kat, keeping the brewery local
was a key part of the decision. "At a time when we are seeing some craft breweries being absorbed by large multinationals, keeping Alley Kat in independent hands was extremely important to us," said Neil in 2020. "This sale ensures Alley Kay continues to remain locally owned and operated" (Alley Kat Blog, February 2020). 
Since taking over the brewery, Cam and Zane have continued to focus on the foundations laid by the Herbst's, including furthering sustainable, environmentally friendly practices wherever possible and keeping close ties with the community. In an effort to minimize their footprint as much as possible, Alley Kat looks for ways to recycle, repurpose and reduce waste throughout all stages of brewing and distribution. "From a social consciousness perspective, we know how important it is to do our part," says Cam, "Alley Kat will always look out for the good of our customers and our environment."
Alley Kat's environmental practices include repurposing their spent grain, the product leftover once flavor and sugar has been extracted from their mash, by donating it to Edmonton's Four Whistle Farm to be used as livestock feed. The brewery is also powered by Bullfrog Energy, which allows them to offset their electricity use with green energy, reducing their overall carbon footprint. Furthermore, everything that can be recycled is recycled throughout the process, and the owners continue to stress the importance of recycling the iconic Alley Kat can once it is empty. 
Alley Kat Brewery has and continues to be a dedicated member of the community in Edmonton and across Alberta. Most recently, the brewery announced a partnership with the Alberta Junior Hockey League (AJHL) in support of local teams, including the Sherwood Park Crusaders, Olds Grizzlys, Whitecourt Wolverines, Drayton Valley Thunder and the Bonnyville Pontiacs. $1 from each 6-pack of Alley Kat Blonde Ale will go towards helping cover travel, meal and equipment expenses for the young athletes.
"I played hockey for Drayton Valley growing up," says Cam, "so this is a great way to give back and help these players have the same experiences I did." 
After an exciting – if not somewhat trying – first year at Alley Kat Brewing, Cam and Zane are excited for the remainder of 2021. Fans of Alley Kat and Canmore's Grizzly Paw Brewing can look forward to a collaboration beer, coming soon in honor of 25 years for both breweries.
A new Alley Kat "Summer Fling" mixed pack, featuring 3 new beers will be coming out soon as well, just in time for patio season, and their annual summer seasonal beer will be released on April 1st!

For more information on Alley Kat Brewing, visit https://www.alleykatbeer.com
For more stories, visit Todayville Calgary.
Final weekend to see $880,000 dream home and buy tickets to win Red Deer Hospital Lottery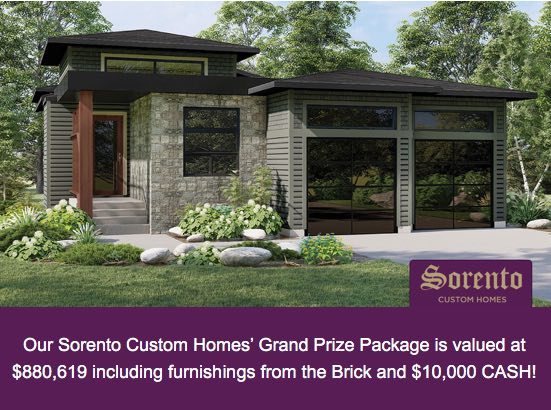 CHECK OUT OUR GREAT TICKET PACKAGES
$25 EACH | 5 FOR $75 | 10 FOR $125 | 25 FOR $250
Total value of the Dream Home prize package is $880,619!
Our Dream Home is open for viewing!
Saturday June 19 and Sunday June 20
(1:00 pm to 5:00 pm each day)
Dads! Enter to win a Father's Day gift basket valued at $400

Plus, Real Country and Z98.9 will be on site June 20 
The Mega Bucks 50 jackpot is the highest ever!
Some ticket packages are still available.
1 for $10   ·   10 for $25
25 for $50   ·   50 for $75
Win half of the current jackpot of:
CALL RED DEER & AREA OR TOLL FREE
403.340.1878      1.877.808.9005
Alberta city cancels Canada Day fireworks at site of former residential school
ST. ALBERT, Alta. — A city northwest of Edmonton says it has cancelled its Canada Day fireworks display because it was to be held on the site of a former residential school.
The City of St. Albert says in a news release that Mission Hill, where the July 1 display was planned, is the site of the former Youville Residential School and that it "likely" contains unmarked graves of former students.
It says it made the decision to "demonstrate empathy and respect for members of the community who have experienced, and who continue to experience, the devastating effects of intergenerational trauma because of the residential school system in Canada."
The release notes that the city wasn't able to find another suitable location in time that that met the technical and safety requirements for a fireworks display.
Last month, a First Nation in British Columbia announced that ground-penetrating radar had found what are believed to be the remains of 215 children buried on the site of a former residential school in Kamloops.
The City of St. Albert news release says it also scaled back a number of Canada Day activities due to the uncertainty of provincial COVID-19 public health measures.
"The City of St. Albert encourages residents to spend this Canada Day considering both the opportunities and freedoms afforded to many within our country as well as the tragic history that our nation's story has been built upon," Mayor Cathy Heron said in a separate release on Friday.
"With this in mind, we can reflect on our past while holding onto hope for an even better future for everyone."
The city made the announcement about the fireworks cancellation and scaling back events on Friday, the same day Premier Jason Kenney also said remaining public health restrictions would be lifted July 1.
Edmonton Mayor Don Iveson tweeted Saturday that the city's Canada Day fireworks will be going ahead.
The leaders of three communities in northern Saskatchewan, meanwhile, have collectively decided to cancel Canada Day celebrations such as fireworks this year and instead focus on National Indigenous People's Day on Monday.
The leaders of La Ronge, the Lac La Ronge Indian Band and the village of Air Ronge say it's in response to the findings in Kamloops.
This report by The Canadian Press was first published June 19, 2021.
The Canadian Press