Albertans encouraged to wear cloth masks in public: easy tips and links on "How To" make your own
It is not the law, but Canada and Alberta have agreed with the idea that wearing a homemade cloth mask might help in the spreading the coronavirus, especially when it is hard to maintain the 2-metre physical distancing when in public.
Unlike many Asian countries where a lot of the population regularly wear masks in public, in Western counties wearing a mask in public is not as easily accepted by the majority of the population. One unproven theory is that images of the face masks, conjure up ideas of the bad guys, bank robbers, the wild west's banditos all wear cloth face covers.
Not pulling any punches, virologist and immunologist, George Gao told ScienceMagazine.org, "The big mistake in the U.S. and Europe – is that people aren't wearing masks."
Gao is the director-general of the Chinese Center for Disease Control and Prevention, "This virus is transmitted by droplets and close contact. You've got to wear a mask, because when you speak, there are always droplets coming out of your mouth – masks, can prevent droplets that carry the virus from escaping and infecting others." Across Asian countries the populations are onboard that, "there are an unknown number of people that are asystematic, carrying the coronavirus and they do not even know it." So, in the spirit of a country's solidarity, "there is a need to protect others from yourself."
In recent weeks countries have seen the stats and cannot ignore the lower numbers of infected in mask wearing countries like, South Korea, Taiwan, Japan, Singapore, the region of Hong Kong and China has also now flatted the curve and have loosed up on the city military lockdowns.
Recently passing laws that make it mandatory to wear a face mask in public are the Czech, Slovakia, Indonesia and the Philippines. On April 3rd, US President Donald Trump, announced that the Centers for Disease Control and Prevention (CDC) is recommending, on a voluntary basis, that Americans wear "non-medical cloth" face coverings.
In Canada Chief public health officer Dr. Theresa Tam has changed her view and is now saying, "Wearing a non-medical mask, even if you have no symptoms, is an additional measure that you can take to protect others around you in situations where physical distancing is difficult to maintain, such as in public transit or maybe in the grocery store."
In Alberta, the view has also changed on the general public wearing mask in public. Leading off with the premier Kenney, who has seen countries that have been successful in keeping the transmission of COVID-19 down, have all had widespread use of facemasks. Alberta's Chief Medical Officer of Health, Dr. Deena Hinshaw said at a press conference, "What we know is that people who are sick spread illness – wearing a non-medical mask, such as a homemade cloth mask, has not been proven to protect the person who is wearing it," but added, "However, it may be helpful in protecting others around you."
The Alberta government wants people to follow these rules, even when wearing face coverings in public.
Continue to follow all other public health guidance (staying two metres away from others, wash hands regularly, stay home when sick).
Avoid touching your face and mask while using it.
Wash hands before putting on a mask, then before and after removing it.
Clean a cloth mask as soon as it gets damp or soiled.
Put it directly in the washing machine or a sealed bag that can be emptied into the washing machine and then be disposed of.
Cloth masks can be laundered with other items using a hot cycle, then dried in the dryer at the highest temperature setting.
Medical masks can't be washed and should be discarded and replaced as soon as they get damp, soiled or crumpled.
Dispose of these masks in a lined garbage bin.
Do not share masks with others.
There are many online resources where you can easily make a cloth mask with or without a sewing machine.
Click here to read more on Todayville Edmonton.
Controls can keep Canadian COVID-19 deaths under 22,000, health agency says
UCP asks Albertans to consider an Alberta Pension Plan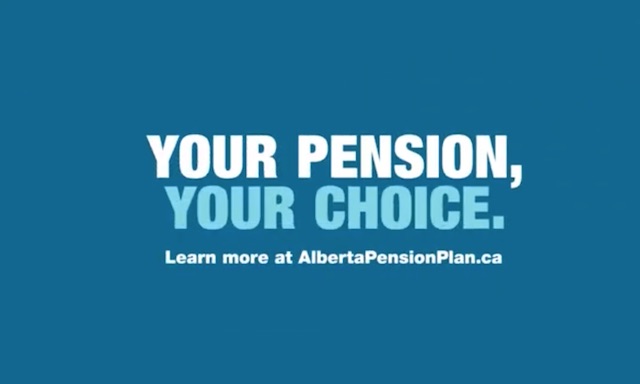 News release from the United Conservative party
The Government of Alberta is starting a public engagement to discuss the possibility of creating an Alberta Pension Plan.
You might be wondering, what's in it for you? Learn more by watching the short video below:
The government is eager to hear your views. To find more information, and participate in a survey, tap the button below.
Albertans deserve a pension plan that reflects their hard work and earnings, and it is up to Albertans to decide which pension plan that is.
-Your UCP Team
Police arrest two more people following killing of eight-year-old girl in Alberta
An Edmonton Police Service logo is shown at a press conference in Edmonton, Oct. 2, 2017. Police in Edmonton have charged two more people following the killing of an eight-year-old girl whose remains were found on a First Nation south of the provincial capital in April. THE CANADIAN PRESS/Jason Franson
Edmonton
Police in Edmonton have charged two more people following the killing of an eight-year-old girl whose remains were found on a First Nation south of the provincial capital.
Officers responded on April 24 to a welfare call about the girl at an Edmonton home but were unable to locate her.
Her remains were discovered five days later on the Samson Cree Nation in Maskwacis.
Shayden Lightning, who is 21, and Raighne Stoney, who is 36, have been charged with being an accessory to murder and causing an indignity to a body.
Three others were initially charged in the case.
Police are not releasing the names of two of the accused in order to protect the identities of other children related to the victim, whose identity is under a publication ban.
A 27-year-old woman faces a charge of first-degree murder and a 25-year-old man faces charges of being an accessory to murder and causing an indignity to a body.
Edward Nievera, 67, was charged with being an accessory to murder and causing an indignity to a body.
Edmonton police Staff Sgt. Colin Leathem said in a release Friday that the recent arrests will be the last in the case and that the investigation has concluded.
"We want to thank the RCMP in Maskwacis and Wetaskiwin for their assistance with this investigation," he said. "Needless to say, this was an exceptionally distressing investigation to work on, and they went above and beyond in helping to facilitate these final arrests and bring this file to conclusion.
"While nothing can change the horror of what occurred, we hope (the arrests) can provide some measure of justice to those who knew and loved this little girl."
This report by The Canadian Press was first published Sept. 22, 2023.