7 USEFUL TIKTOK MARKETING TACTICS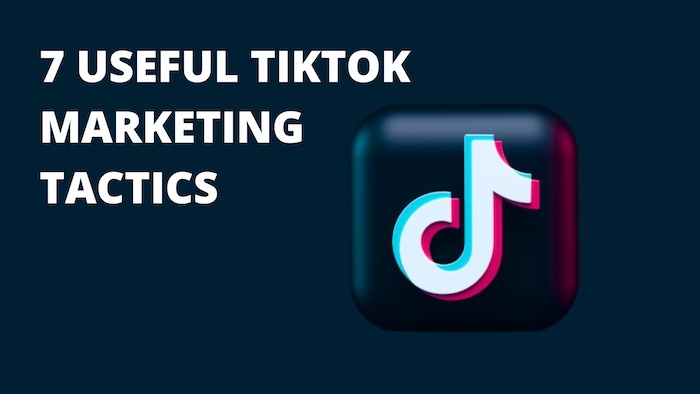 Only within a couple of years, TikTok has become one of the most widely used and popular social media platforms, especially amongst Gen-Z. It has become the go-to app for entertainment and also increasing exponentially for brands. If you are a creator on a hunt for useful marketing tactics, this article is for you. So read this article to know 7 useful TikTok marketing tactics to increase your engagement rate on TikTok, other than simply to buy TikTok followers. 
FOLLOW TRENDS WITH A TWIST
TikTok is all about the dynamic nature of trends, giving its users a lot of room to experiment with. If you want to market yourself well and increase engagement rate on TikTok, you have to be quick to catch up with trends in all domains. From using trending hashtags to trying trending challenges to inserting trendy music; you have to be quick with all of these and have fun with it at the same time. Because the one trend that has remained consistent about TikTok is that it's all about having fun and being cool. Adding a twist to trends with a personal touch may help you start a new trend and also attract more audiences, owing to your creativity. 
PROVIDE SOME AUTHENTIC VALUE
Nothing can market you quicker than your own content. This implies that you have to provide some value to people to grab their attention. You have to create content that is either entertaining or inspirational. Whatever niche you pick, master your art to stand out and increase engagement rate on TikTok. Make sure that the content you post must be authentic and real because if you simply post copied content, you will be caught and you will simply be redirecting your audience to the creator's account. This also means that you can create your own challenges and hashtags for a faster and more prominent response from your audience. 
KEEP CONTENT SHORT BUT INTERESTING
TikTok makes no exception when it comes to the 3-seconds rule! According to this, the first three-second of your video can decide whether your audience is here to stay or they'll simply scroll on to the next creator. If you want to increase your engagement rate on TikTok and market yourself, you have to ensure that the initial part of your videos is captivating enough to make people stay. People are also quick to get bored and lose interest. Hence, keeping your videos short and precise can help in maintaining the fun factor. In case of your inspirational videos or storytelling, you can keep it short by being intriguing and dropping cliffhangers so people have a reason to stay tuned to your space. 
COLLABORATIONS
If you want to market yourself well on TikTok, your account doesn't necessarily have to be the only space where you can gain fame. Here comes the role of collaborations. Collaborating with other brands, and influencers can display you on their account, redirecting people to you. If you have a history of collaborations, other brands are more likely to check you out. Further, you don't necessarily need to "collaborate" with other influencers in a monetary sense. However, creating duels, taking up challenges together, doing an account takeover and such ideas can help you grow potentially through the other person's audience. So, come out of your shell and reach out to creators of your interest. 
STITCH
TikTok has a lot of up-and-coming features each new day and stitch is another one of its blessings! This new feature allows one to use other video clips in their videos, giving due credits. Make sure that you have given permissions in your privacy that everyone can use your content for stitch. This way, if someone resonates with your content and uses it in their videos; it can make their followers be interested in you and explore your profile.  You can also include other people in your Stitched videos to expand your reach by attracting their fans. 
STAY ACTIVELY ENGAGING AND CONSISTENT
One of the foremost marketing tips on TikTok, or any platform is to remain active and consistent. Remember that TikTok is for fun and you have to keep having fun, without letting yourself down. It takes time for some people to increase engagement rate on TikTok but saying inconsistent will only make the process longer. Staying engaging can further make people feel a connection for you and improve the quality of your followers. If people start engaging with your videos, there is a higher probability of your efforts being recognized. So, reply to comments, DMs, go live and be friendly with everyone. 
TRACK YOUR ANALYTICS
You do things on TikTok that may be working for your TikTok marketing, and others that may not be your cup of tea. The only way to find out is by actively tracking your analytics, and making comparative decisions. You can upgrade to TikTok pro, pick your industry, and look at the overview, followers, and content section to get a clear picture. 
CONCLUSION
TikTok is different from other channels and platforms, and it may be said that it requires more effort to market yourself and sell your name on TikTok. However, as long as you continue to have fun and stay consistent, you'll get there. Stay tuned for more tips to master the art of various aspects of social media.
Entertainment company looks at major expansion of sports betting and online gaming holdings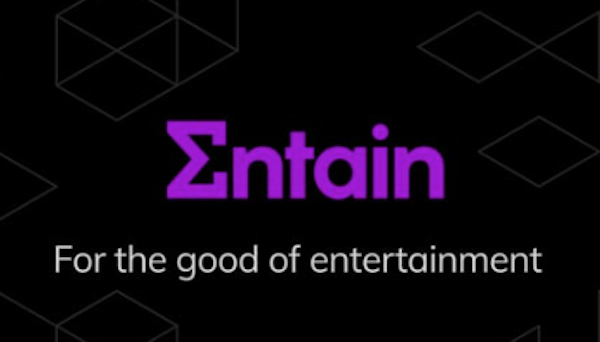 Entain Groups Bid for William Hill
Betting fans familiar with the Entain Group have witnessed a recent expansion, as the company acquires multiple brands for billions of dollars. It appears Entain isn't finished expanding their empire, as announcements were issued that a bid for William Hill has been formally given. This means that by 2022, Entain could manage one of the betting industries largest operators. It would effectively make them the most prominent operator worldwide.
It's known that Entain Ltd is competing against Caesars Entertainment & MGM International for the acquisition of William Hill America. However, details regarding how much they have bid against their rivals aren't known. It'll be higher than $4 Billion, with some analysts estimating that $6 Billion has been offered.
The Group acquiring William Hill UK would increase their international market share. This corporate entity maintains ownership of Ladbrokes & Coral in the United Kingdom. Subsequently, there'd be no larger operator of physical-based betting locations bigger than Entain Ltd.
Analysts report the global entity could attract regulatory problems by purchasing the collection of William Hill's assets. The reason being? By owning William Hill, Ladbrokes, and Coral, this corporation would maintain a monopoly over the United Kingdom's brick & mortar betting industry.
Regulators typically oppose monopolies, but those oppositions could be avoided for Entain. It's because the company has proven its regulatory standards by owning numerous brands with international recognition. Furthermore, this corporation has purchased large-scale companies like Tabcorp Holdings in Australia for $2.7 Billion. As such, the market shouldn't anticipate any opposition against Entain acquiring William Hill.
Entain Group's PartyCasino UK
There's an expansive variety of betting opportunities under the Entain banner, including PartyCasino with over 1000 online slot titles. This casino site dominates markets on a global scale. As such, an unforgettable experience is generated while registered members experience profitable promotions like the Welcome Bonus.
The Group is the preferred option for the acquisition of William Hill. This corporate entity manages its brands with responsible gaming in mind. This is proven through the influential software providers that are distributed throughout their brands. It guarantees gameplay is innovative, engaging, and profitable. Software providers consumers can expect, include:
Sportsbook and Table Games.
Interested gaming enthusiasts who register an account with an Entain Group gambling property aren't limited to the video slot. There's an online sportsbook that hosts events relating to Basketball, Football, Hockey, Baseball, Motorsports, and Cricket. There'll be other options that don't have an identical level of popularity but can award similar payouts. That's because sporting events from North America, Europe, Asia, and Oceania Regions are all covered. It enables a versatile experience for sports betting enthusiasts.
Furthermore, customers are usually happy to go beyond the sports betting option, as there are numerous renditions of popular games like Blackjack, Roulette, Keno, Craps, Baccarat, and Texas Hold'em.   Those titles are matched with promising bonuses that award hundreds in additional credits that are usable across the table games, video slots, or live casino.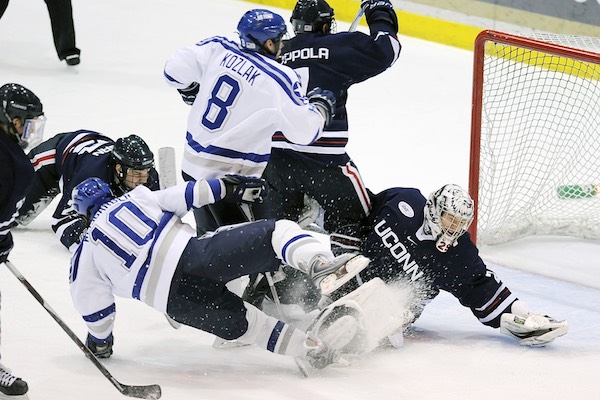 When you're a total beginner to online betting, you need to learn some fundamental concepts before you can move on to your favorite sports or online casinos. Jumping into the online betting scene without knowing how it works is a surefire way to lose your cash, so consult the information in this short guide before you do anything else.
Once you're confident in your betting ability, you can get started by finding a sportsbook that gives you odds information. You can find sites online that give odds for all types of sports, take Fanduel's NHL odds, for example.
The House
Legal betting is conducted by the house. This is the term for casino and online casinos that profit off of bettors gambling in their establishment. If you're betting on sports, the house is called the sportsbook or the bookmakers instead. Online betting typically refers to sports betting, so we're focusing on that today.
Their job, besides entertaining gamblers, is to calculate the probability of certain results for an event. This could be a team winning a sports game or the possibility of a certain player scoring against the other side.
These establishments take odds very seriously as it is the difference between making a profit or a loss. They'll look at the historical record of the sport, each team, and even each player, and they'll go as deep as to gauge the fitness and conditioning of each person in the event.
The Odds
Once calculated, the odds are presented to the house's patrons. You'll find that for most sports, they use fractional odds that look like this:
X/X
Those two Xs represent numbers that'll tell you everything you need to know about the bet. For example, if a team has 5/1 odds of winning then they're likely to win five times out of every six games. At 1/5 odds, however, the team is expected to win just once for every six games. How much you get is also worked out by fractional odds, so riskier bets will get you more cash if they pay off.
If you're a fan of percentages instead, you can always figure that out by doing this:
5/1 odds can be expressed as 1 / (5 + 1) = 0.16. That's 16%.
If you do this with the opposite, 1/5 odds, then that's 5 / (5 + 1) = 0.83, or 83%.
Here are some common odds you'll see:
1/1 = 50%
1/4 = 80%
4/1 = 20%
The odds also determine your payout. With a 1/1 bet, you get $1 for every $1 that you wager. With 1/4 odds then you get $1 for every $4 you bet, and the opposite arrangement at 4/1 odds.
Betting with the odds will pay off more often but with less cash. Betting against the odds will pay off less often but with more cash. It's all about taking on acceptable risk while profiting off the bets you make. The key to betting is finding a sweet spot where you can profit while winning bets consistently.