7 USEFUL TIKTOK MARKETING TACTICS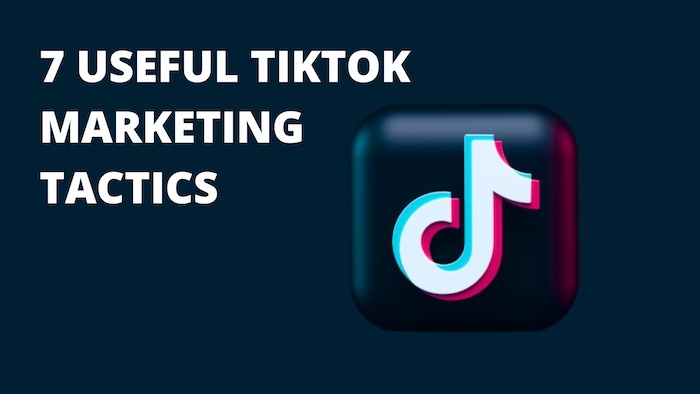 Only within a couple of years, TikTok has become one of the most widely used and popular social media platforms, especially amongst Gen-Z. It has become the go-to app for entertainment and also increasing exponentially for brands. If you are a creator on a hunt for useful marketing tactics, this article is for you. So read this article to know 7 useful TikTok marketing tactics to increase your engagement rate on TikTok, other than simply to buy TikTok followers.
FOLLOW TRENDS WITH A TWIST
TikTok is all about the dynamic nature of trends, giving its users a lot of room to experiment with. If you want to market yourself well and increase engagement rate on TikTok, you have to be quick to catch up with trends in all domains. From using trending hashtags to trying trending challenges to inserting trendy music; you have to be quick with all of these and have fun with it at the same time. Because the one trend that has remained consistent about TikTok is that it's all about having fun and being cool. Adding a twist to trends with a personal touch may help you start a new trend and also attract more audiences, owing to your creativity.
PROVIDE SOME AUTHENTIC VALUE
Nothing can market you quicker than your own content. This implies that you have to provide some value to people to grab their attention. You have to create content that is either entertaining or inspirational. Whatever niche you pick, master your art to stand out and increase engagement rate on TikTok. Make sure that the content you post must be authentic and real because if you simply post copied content, you will be caught and you will simply be redirecting your audience to the creator's account. This also means that you can create your own challenges and hashtags for a faster and more prominent response from your audience.
KEEP CONTENT SHORT BUT INTERESTING
TikTok makes no exception when it comes to the 3-seconds rule! According to this, the first three-second of your video can decide whether your audience is here to stay or they'll simply scroll on to the next creator. If you want to increase your engagement rate on TikTok and market yourself, you have to ensure that the initial part of your videos is captivating enough to make people stay. People are also quick to get bored and lose interest. Hence, keeping your videos short and precise can help in maintaining the fun factor. In case of your inspirational videos or storytelling, you can keep it short by being intriguing and dropping cliffhangers so people have a reason to stay tuned to your space.
COLLABORATIONS
If you want to market yourself well on TikTok, your account doesn't necessarily have to be the only space where you can gain fame. Here comes the role of collaborations. Collaborating with other brands, and influencers can display you on their account, redirecting people to you. If you have a history of collaborations, other brands are more likely to check you out. Further, you don't necessarily need to "collaborate" with other influencers in a monetary sense. However, creating duels, taking up challenges together, doing an account takeover and such ideas can help you grow potentially through the other person's audience. So, come out of your shell and reach out to creators of your interest.
STITCH
TikTok has a lot of up-and-coming features each new day and stitch is another one of its blessings! This new feature allows one to use other video clips in their videos, giving due credits. Make sure that you have given permissions in your privacy that everyone can use your content for stitch. This way, if someone resonates with your content and uses it in their videos; it can make their followers be interested in you and explore your profile. You can also include other people in your Stitched videos to expand your reach by attracting their fans.
STAY ACTIVELY ENGAGING AND CONSISTENT
One of the foremost marketing tips on TikTok, or any platform is to remain active and consistent. Remember that TikTok is for fun and you have to keep having fun, without letting yourself down. It takes time for some people to increase engagement rate on TikTok but saying inconsistent will only make the process longer. Staying engaging can further make people feel a connection for you and improve the quality of your followers. If people start engaging with your videos, there is a higher probability of your efforts being recognized. So, reply to comments, DMs, go live and be friendly with everyone.
TRACK YOUR ANALYTICS
You do things on TikTok that may be working for your TikTok marketing, and others that may not be your cup of tea. The only way to find out is by actively tracking your analytics, and making comparative decisions. You can upgrade to TikTok pro, pick your industry, and look at the overview, followers, and content section to get a clear picture.
CONCLUSION
TikTok is different from other channels and platforms, and it may be said that it requires more effort to market yourself and sell your name on TikTok. However, as long as you continue to have fun and stay consistent, you'll get there. Stay tuned for more tips to master the art of various aspects of social media.
The Most Popular Sports To Bet On In Canada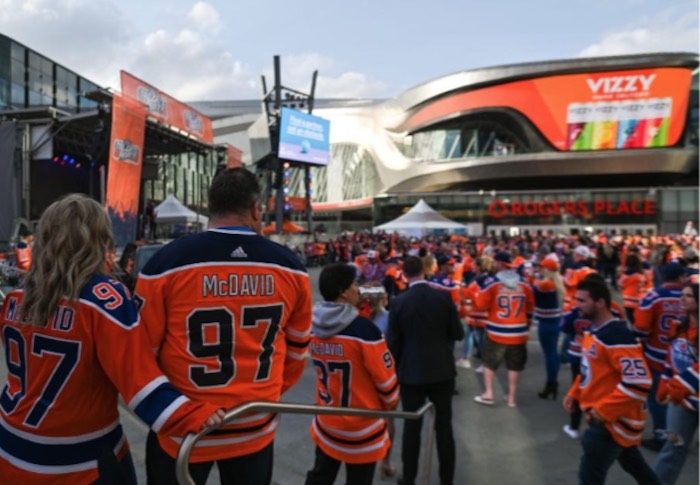 Like so many other countries, Canada is a nation full of sports lovers. And, like many other countries, there's also a diverse range of sports that people are invested in, which is great. Canadians and people living in the country love to watch sports in person or live on TV, and there are also many sports they choose to bet on too, which can add to the experience.
Ice Hockey
Everyone reading this will know that not only is ice hockey incredibly popular in Canada, but it's also the national sport. And therefore, this is one of those sports where playing and watching is more a way of life and part of the culture. This is reinforced by the fact that it is the most popular sport in terms of betting, according to bwin, one of the most recognised sports betting operators in the world. Hockey is right up there largely because it's an all-year-round sport, the NHL is huge, over half a million Canadians play the sport each year, and it was Canada where the Stanley Cup was born.
Golf
Believe it or not, golf is very popular in Canada, as it is also across North America. Of course, you can say that golf is famous all over because it is, but there are lots of top-level players who hail from the US and surrounding areas, and this often piques the interest of Canadians in terms of sports betting. You see, most golfers from the region are well known, and you can regularly watch the tournaments they're involved in live on TV, which makes them even more of an attractive proposition for anyone who wants to place bets.
Soccer
Soccer is a sport that is huge in Canada for many reasons. While many may not immediately associate it with the country, it happens to be the most played sport in terms of participation, which tells you everything you need to know about its popularity. But, what adds to this is that while the MLS is what many will describe as the top division of football locally, Canadians can also tune in to watch the Premier League, England's top flight and the most recognised soccer division on the planet. It's also the most well-covered league for sports betting, too, even in Canada.
Basketball
Basketball is another sport that Canadians can't get enough of, with the NBA the league of choice to watch and bet on. As with many sports that are born out of or happening in the US, Canada has one foot in the door thanks to the Toronto Raptors, and they've been competing in the NBA for nearly thirty years. While Canadians will always have been fans of basketball and the NBA regardless, having the Raptors competing is a big thing, and it means people are much likely more invested in the sport as a result. The Raptors also have seven division titles and one conference title to their name, so they're also a team you will find Canadians betting on regularly, and for good reason.
Cannabis and Anxiety: Is it Actually a Good Match?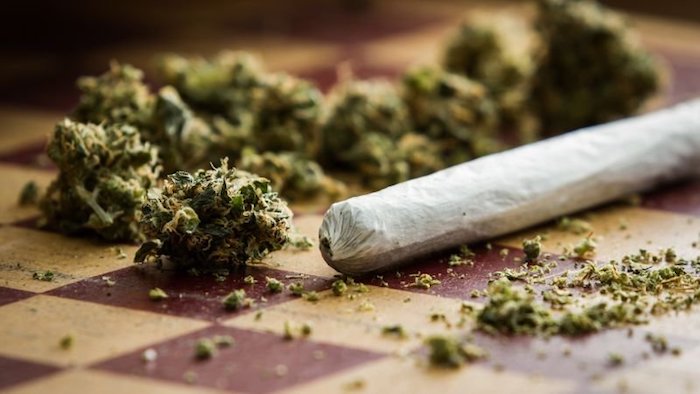 It's pretty widespread that cannabis helps relieve a wide range of physical and mental health conditions, and it has been a common way of coping with anxiety and stress for many people. However, the relationship between cannabis and anxiety is pretty complicated because of debates among experts, and it's better to learn more about the current research on the use of cannabis for anxiety and check an overview of the potential benefits and risks.
Compounds
One of the main compounds found in cannabis is tetrahydrocannabinol (THC), which is responsible for the drug's psychoactive effects. THC works by binding to receptors in the endocannabinoid system, which is responsible for regulating mood, pain, and other bodily functions. Studies have found that THC can help to reduce anxiety symptoms, particularly in individuals with specific forms of anxiety, such as social anxiety disorder.
On the other hand, another compound found in cannabis is cannabidiol (CBD), which does not produce psychoactive effects. CBD can also help reduce anxiety symptoms, and it has been effective in treating anxiety disorders such as generalized anxiety disorder and post-traumatic stress disorder.
There are many cannabis strains that have different content of THC and CBD, and that's why it's better to consult a specialist in advance and use something that's more likely to help you cope with your mental health condition.
Other side of cannabis
However, it is important to note that while some studies have shown that cannabis can be beneficial in reducing anxiety symptoms, others have found that it can actually worsen them. The reason for that is that the effects of cannabis can vary greatly depending on the individual and that different strains of cannabis can have different effects. Additionally, some people may be too sensitive to the psychoactive effects of THC, which can make their anxiety symptoms worse.
You should also consider that cannabis use can lead to addiction, especially among heavy users, and it can impair cognitive function, particularly memory and attention. Long-term use of cannabis may also lead to chronic bronchitis, poor lung function, and a higher risk of mental health issues such as depression and psychosis. Even though self-medicating with cannabis is getting pretty widespread, it's recommended to talk to a medical professional to avoid struggling with side effects.
Furthermore, the legal implications of using cannabis are necessary to check in advance. While some states and countries have legalized cannabis for medical or recreational purposes, it remains outlawed in many other places. It's essential to be aware of the cannabis regulations in your area before using it for any medical conditions to avoid having problems with the law.
Summary
Cannabis is not a universal solution when it comes to coping with anxiety symptoms. It's better to consult a medical specialist, start with a low dosage, and work with reputable and legal sources like WestCoastSupply to order weed online and be sure that you get high-quality products. Moreover, you can check the lab test results to ensure that it is free of any harmful contaminants and that it has the right level of THC and CBD since these compounds have different effects on the body and mind. Also, it's important to be aware of the potential risks, especially for those with a history of addiction or mental health issues.
Keep in mind that cannabis use should be part of a comprehensive treatment plan, and it should not replace traditional therapy and medication for anxiety disorders.