RDC awards Danny Rode with Honorary Degree – Brittany van Vlaanderen earns Governor General's Academic Medal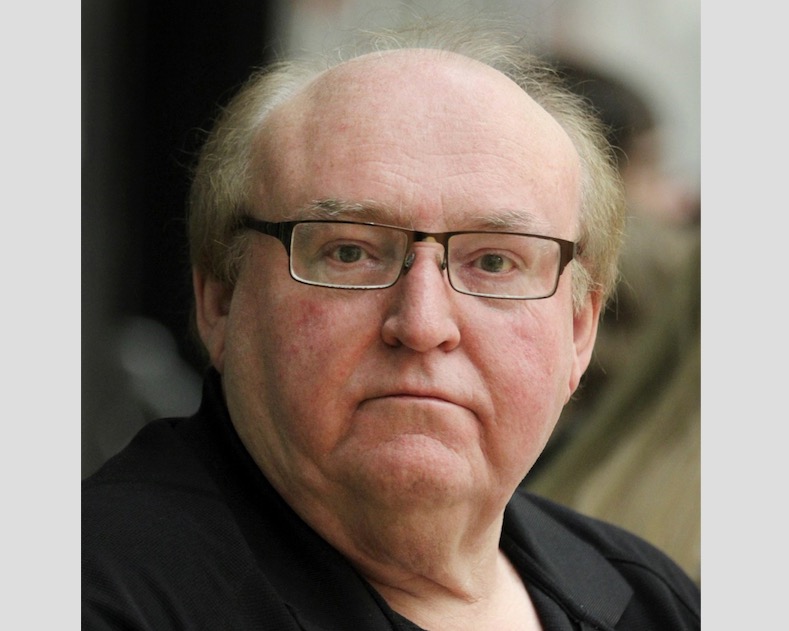 RDC celebrates graduates and award recipients from class of 2021 Red Deer, June 3, 2021 – On June 4, 2021, Red Deer College will celebrate the graduates from its
57th Convocation through a virtual ceremony.
"Convocation is always such an important and emotional time, and that is especially true this year," says Dr. Peter Nunoda, President. "These graduates made the choice to participate and to complete their education, despite formidable odds and circumstances that were undoubtedly different than they had envisioned. By rising to the challenge and earning their credential, each of these graduates has shown incredible resiliency and dedication, and I hope they are truly proud of all they have achieved."
As part of the virtual ceremony for Convocation 2021, RDC is announcing two special award recipients. Brittany van Vlaanderen is receiving the Governor General's Academic Medal (Collegiate Bronze Level) for her academic excellence. Brittany graduated with a Social Work diploma, and she earned a GPA of 4.0 and four grades of A+ in the final year of her program.
RDC is continuing an important tradition this year, with the granting of an Honorary Degree to an individual who has made an outstanding contribution to the advancement of social, cultural or economic development in a way that has had significant impact on RDC, central Alberta and beyond. Danny Rode is the seventh recipient of the Honorary Bachelor of Interdisciplinary Studies Degree in recognition of his 50-year career as a sports journalist, where he has shown astounding commitment to RDC Athletics and our student-athletes, helping to place RDC on the map as one of the best colleges in Canada.
"Recognizing special award recipients is always a meaningful part of Convocation celebrations, and I would like to personally congratulate both of these individuals," says Nunoda. "Brittany van Vlaanderen has demonstrated excellence and success of the highest level in her program, which is a tremendous way to transition to the next phase of her life and career."
"Danny Rode, our Honorary Degree recipient, has spent five decades sharing the stories of our student-athletes, coaches and teams. He has earned the reputation as someone who has never missed a home game – in 50 years – which is unheard of, and speaks volumes to his unparalleled dedication to athletics and this community."
This Convocation represents another special milestone for the College, as the 1,619 graduates from 2021 represent the final class from Red Deer College, before it transitions to exciting future as Red Deer Polytechnic.
"There is no question that this Convocation is special on several levels," Nunoda says. "I truly wish that we could gather this year and that I could shake the hands of each and every graduate, so I could tell them how proud I am. Given the circumstances, we have put in every effort to ensure graduates feel our pride and a sense of community through the virtual ceremony and our social media celebration. The class of 2021 represents a milestone in the history of our institution, and they now transition to being an essential part of our vibrant group of alumni."
The virtual ceremony for RDC's 57th Convocation, as well as a virtual ceremony celebrating the Class of 2020, are each available at rdc.ab.ca/convocation. The College will be celebrating graduates on our social media platforms (Instagram, Facebook, Twitter) throughout the early part of June 2021.
A STEP-BY-STEP GUIDE ON HOW TO GAIN INSTAGRAM FOLLOWERS FAST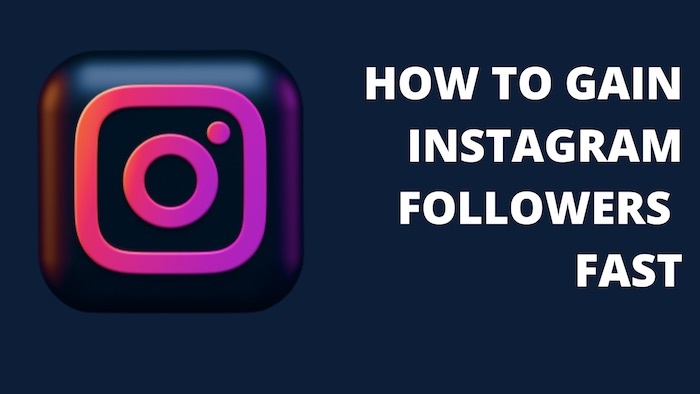 Instagram has quickly evolved from its original perception as a friendly app for youngsters to a real content promoting, sale, device management, and community building tool for individuals and brands. It's one of the most popular long-distance social networking places in the world, with more than 200 million active monthly users exchanging 60 million pictures and 1.6 billion interests every day. If your Instagram influence isn't as strong as you believe, now could be a good time to work out how to improve your strategies for having real engagement and buy Instagram followers. The larger your crowd grows, the more opportunities you'll have to attract customers and provide them with exclusive experiences. Begin developing your identity in the right direction with these Instagram tips for increasing followers. 
A dedicated, heritage, or marked hashtag allows you to essentially create an array of your best content. When a prospective follower finds you from another extremely concentrated on tag, they will undoubtedly follow you and see your top posts. You should also try having an unique tag for all of your Instagram marketing activities. This is sometimes a superior option because it often feels less constrained than using anything more explicit to your company, for example, your organization name. As a result, campaign hashtags are often used by Instagram followers, which attracts the attention of their groups. If they share your interests, they will start following you as well. 
Cross-promote your special hashtag. 
It's great that you created a hashtag for your organization, but who knows who would use it to spread content about you? Make sure it's in your profile but take the game off and have it imprinted on your records, ads, shop signs, and other relevant times. If you're on the radio or TV, tell people to use your hashtag. Incorporate online and offline missions by ensuring it's reported on the other media accounts, website, and email impacts. Don't just assume that people would find it.
Use hashtags that are exclusive to the field. 
You need followers who are enthusiastic about what you do and hold. Using words that are not exclusive to the field can result in a small number of followers. As a result, you can use hashtags in your posts that your target audience can specifically search for. The more explicit you are, the more interested people you will get, and the more often they will become devout followers. Furthermore, using more specific brands reduces the number of competitors vying for the followers of related individuals you're interested in. As a result, the data would be easier to find and, as a result, easier to track.
Try not to be too monotonous. 
When it comes to Instagram caption ideas, you can look beyond the single term, straightforward hashtags. Of course, you can use those as well, but mix it up and use hashtags to share a portion of your post. Be funny, surprising, or silly – just don't be BORING. WeWork, a community-oriented workspace organization, excels at this, and they add a fantastic mix of Instagram material as well.
Get to know the surroundings. 
By going to the hunt page and selecting the Places tab, you can see what's going on in a specific territory (say, your area, a city you're working on promotions, or even an event in a specific area). Then, type for the sake of the location to see all geotagged posts for that location.
Individuals are continuing to use social media platforms as a point of touch with brands, regardless of whether it is for spontaneous queries and discussion, real customer service inquiries, or acclaim for their top brands and products. Furthermore, you should be powerful and accessible on Instagram for your followers. Attempt to respond to as many questions or comments as possible, as it could be the difference between gaining another consumer, follower, or strengthening your interaction with your viewer. It is critical to obtain the care and consistency required to convert a visitor to your profile into an adherent.
Thank your Instagram followers. 
To summaries, when you please your Instagram followers, you see the outcome in community growth. We've given you a lot of ideas for conceptualizing and planning content, so make them a habit that feels authentic to your picture personality. As a result, avoid being needy, deal-driven, or standardized.
Create your own Instagram appearance. 
It's human nature to want to blend in, but on Instagram, you need to stand out. Frooti, an Indian refreshment company, has developed an especially remarkable visual substance theme, which is immediately noticeable if a customer sees a Frooti message in their newsfeed.
CONCLUSION
For certain information, this entails sprinkling in messages that are genuinely meant to bring a smile to followers' faces and build professional relationships. Remember to provide content to your followers as if they had been friends on your own feed: this may include uploading videos, rousing content, or simply re-sharing interesting photos or fine art (all properly attributed, of course) that will provide your followers a mental break during the day.
7 USEFUL TIKTOK MARKETING TACTICS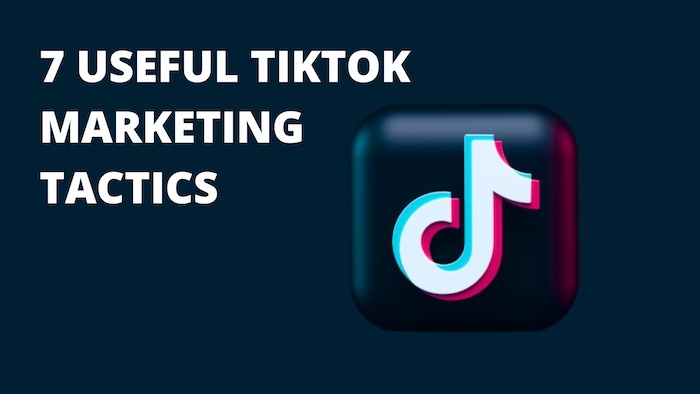 Only within a couple of years, TikTok has become one of the most widely used and popular social media platforms, especially amongst Gen-Z. It has become the go-to app for entertainment and also increasing exponentially for brands. If you are a creator on a hunt for useful marketing tactics, this article is for you. So read this article to know 7 useful TikTok marketing tactics to increase your engagement rate on TikTok, other than simply to buy TikTok followers. 
FOLLOW TRENDS WITH A TWIST
TikTok is all about the dynamic nature of trends, giving its users a lot of room to experiment with. If you want to market yourself well and increase engagement rate on TikTok, you have to be quick to catch up with trends in all domains. From using trending hashtags to trying trending challenges to inserting trendy music; you have to be quick with all of these and have fun with it at the same time. Because the one trend that has remained consistent about TikTok is that it's all about having fun and being cool. Adding a twist to trends with a personal touch may help you start a new trend and also attract more audiences, owing to your creativity. 
PROVIDE SOME AUTHENTIC VALUE
Nothing can market you quicker than your own content. This implies that you have to provide some value to people to grab their attention. You have to create content that is either entertaining or inspirational. Whatever niche you pick, master your art to stand out and increase engagement rate on TikTok. Make sure that the content you post must be authentic and real because if you simply post copied content, you will be caught and you will simply be redirecting your audience to the creator's account. This also means that you can create your own challenges and hashtags for a faster and more prominent response from your audience. 
KEEP CONTENT SHORT BUT INTERESTING
TikTok makes no exception when it comes to the 3-seconds rule! According to this, the first three-second of your video can decide whether your audience is here to stay or they'll simply scroll on to the next creator. If you want to increase your engagement rate on TikTok and market yourself, you have to ensure that the initial part of your videos is captivating enough to make people stay. People are also quick to get bored and lose interest. Hence, keeping your videos short and precise can help in maintaining the fun factor. In case of your inspirational videos or storytelling, you can keep it short by being intriguing and dropping cliffhangers so people have a reason to stay tuned to your space. 
COLLABORATIONS
If you want to market yourself well on TikTok, your account doesn't necessarily have to be the only space where you can gain fame. Here comes the role of collaborations. Collaborating with other brands, and influencers can display you on their account, redirecting people to you. If you have a history of collaborations, other brands are more likely to check you out. Further, you don't necessarily need to "collaborate" with other influencers in a monetary sense. However, creating duels, taking up challenges together, doing an account takeover and such ideas can help you grow potentially through the other person's audience. So, come out of your shell and reach out to creators of your interest. 
STITCH
TikTok has a lot of up-and-coming features each new day and stitch is another one of its blessings! This new feature allows one to use other video clips in their videos, giving due credits. Make sure that you have given permissions in your privacy that everyone can use your content for stitch. This way, if someone resonates with your content and uses it in their videos; it can make their followers be interested in you and explore your profile.  You can also include other people in your Stitched videos to expand your reach by attracting their fans. 
STAY ACTIVELY ENGAGING AND CONSISTENT
One of the foremost marketing tips on TikTok, or any platform is to remain active and consistent. Remember that TikTok is for fun and you have to keep having fun, without letting yourself down. It takes time for some people to increase engagement rate on TikTok but saying inconsistent will only make the process longer. Staying engaging can further make people feel a connection for you and improve the quality of your followers. If people start engaging with your videos, there is a higher probability of your efforts being recognized. So, reply to comments, DMs, go live and be friendly with everyone. 
TRACK YOUR ANALYTICS
You do things on TikTok that may be working for your TikTok marketing, and others that may not be your cup of tea. The only way to find out is by actively tracking your analytics, and making comparative decisions. You can upgrade to TikTok pro, pick your industry, and look at the overview, followers, and content section to get a clear picture. 
CONCLUSION
TikTok is different from other channels and platforms, and it may be said that it requires more effort to market yourself and sell your name on TikTok. However, as long as you continue to have fun and stay consistent, you'll get there. Stay tuned for more tips to master the art of various aspects of social media.