COVID cases and hospitalizations down in Central Alberta for first time in two weeks.
Here is today's much anticipated Covid report brought to you by Alberta Health for Thursday, December 10th.
In the Central Zone, some more positive news people. For the second day in succession we see more recoveries than new cases. Today there were 113 new cases reported and 133 recoveries in our region. Thus, our active case count went down by 20 people to 1480. The numbers in hospitals went down slightly as well, from 56 to 55 in hospital, and 6 to 5 in ICU. This is the first time since November 25th we have seen a slight decrease in hospitalizations in the zone.
In Alberta's city of love, Red Deer, similar news.
We had 34 new cases along with 33 recoveries, the highest single day of recoveries since the start of the pandemic in our city.
Red Deer now has 386 active cases which is just 1 more than we had yesterday.
Bravo people!
The light gets a little brighter!
Cheers and thanks to all who are being part of the solution.
Surge in demand as more Alberta seniors eligible for COVID-19 vaccine
CALGARY — Alberta Health Services says more than 12,000 seniors born in 1946 and earlier have booked appointments for COVID-19 vaccinations so far this morning.
Chief medical officer of health, Dr. Deena Hinshaw, has said there are 230,000 Albertans in that age group and has urged those eager to get their shots to be patient as there will be hiccups along the way.
Shortly after bookings opened, several people on social media complained about the appointment website crashing and calls not going through to the province's 811 Health Link line.
The Calgary Police Service told people via Twitter to exercise caution and not to call 911. 
The provincial health agency says additional staff are on hand to handle the surge in call volumes to 811. 
The agency is urging people not to call hospitals or clinics directly to book appointments, but notes work is underway to make vaccines available at pharmacies.
This report by The Canadian Press was first published Feb. 24, 2021.
The Canadian Press
Alberta pastor charged with violating COVID-19 restrictions to make court appearance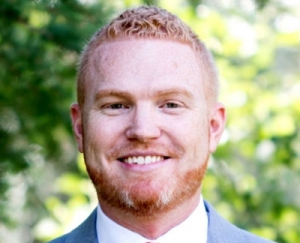 STONY PLAIN, Alta. — A pastor of an Edmonton-area church that has been allegedly holding Sunday services in violation of COVID-19 rules is to appear in court today.
James Coates with GraceLife Church in Spruce Grove was arrested last week.
RCMP have said he was remanded in custody after refusing to agree to bail conditions.
The church has been holding services that officials say break public health regulations on attendance, masking and distancing.
Police fined the church $1,200 in December and a closure order was issued in January.
Coates was twice charged in February with violating the Public Health Act and violating a promise to abide by rules of his release, which is a Criminal Code offence.
Coates has addressed the province's health restrictions in his sermons, telling worshippers that governments exist as instruments of God and there should be unfettered freedom of worship.
An associate pastor of the church, Jacob Spenst, conducted last Sunday's service and told the congregation that messages of support have been pouring in for the jailed pastor.
This report by The Canadian Press was first published Feb. 24, 2021.
The Canadian Press