COVID cases and hospitalizations down in Central Alberta for first time in two weeks.
Here is today's much anticipated Covid report brought to you by Alberta Health for Thursday, December 10th.
In the Central Zone, some more positive news people. For the second day in succession we see more recoveries than new cases. Today there were 113 new cases reported and 133 recoveries in our region. Thus, our active case count went down by 20 people to 1480. The numbers in hospitals went down slightly as well, from 56 to 55 in hospital, and 6 to 5 in ICU. This is the first time since November 25th we have seen a slight decrease in hospitalizations in the zone.
In Alberta's city of love, Red Deer, similar news.
We had 34 new cases along with 33 recoveries, the highest single day of recoveries since the start of the pandemic in our city.
Red Deer now has 386 active cases which is just 1 more than we had yesterday.
Bravo people!
The light gets a little brighter!
Cheers and thanks to all who are being part of the solution.
Florida surgeon general asks FDA for answers after study allegedly finds DNA fragments in COVID shots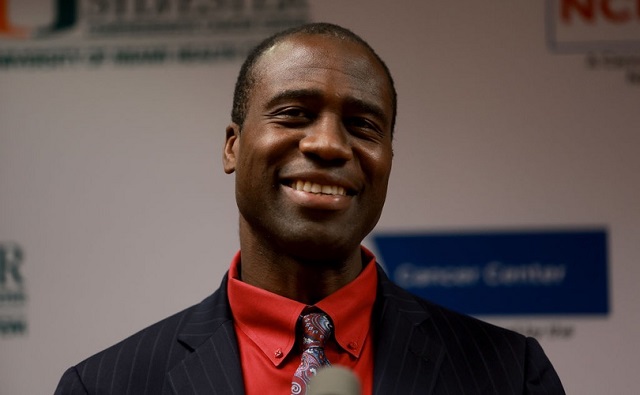 Florida's Surgeon General Dr. Joseph Ladapo speaks during a press conference
'The American people and the scientific community have a right to have all relevant information pertaining to the COVID-19 vaccines to properly inform individual decision making'
Florida Surgeon General Joseph Ladapo on Wednesday pushed the head of the FDA for answers regarding a preprint study that alleged the contamination of mRNA COVID-19 shots with plasmid DNA.
"The American people and the scientific community have a right to have all relevant information pertaining to the COVID-19 vaccines to properly inform individual decision making," Dr. Ladapo wrote in the December 6 letter addressed to FDA Commissioner Robert M. Califf, MD, MACC.
On today's episode of: What the FDA… I asked @DrCaliff_FDA to address the DNA fragments detected in mRNA COVID shots & how they are hitchhiking into human cells. DNA integration into the human genome & oncogenesis are known risks, even acknowledged by @US_FDA in '07. pic.twitter.com/V7TBaeM1WN

— Joseph A. Ladapo, MD, PhD (@FLSurgeonGen) December 6, 2023
Ladapo, who has frequently resisted the prevailing narrative on COVID-19 vaccination — even warning young men not to get the shots at all — previously wrote to the CDC in May to share concerns about the safety and efficacy of the COVID-19 jabs, particularly in the context of their accelerated approval. He said he has not received a response to his inquiry.
In his December 6 letter to the FDA, the Sunshine State's surgeon general wrote to share his concern about "the recent discovery of host cell DNA fragments within the Pfizer and Moderna COVID-19 mRNA vaccines. This raises concerns regarding the presence of nucleic acid contaminants in the approved Pfizer and Moderna COVID-19 mRNA vaccines."
As LifeSiteNews reported in October, a new preprint study claimed to have discovered "significant levels" of "plasmid DNA" in expired COVID-19 vaccines, impurities the researchers say may be linked to adverse events. The study, which is not yet peer-reviewed, calls for "further investigation" to corroborate the findings.
Authors David J. Speicher, Jessica Rose, L. Maria Gutschi, David M. Wiseman, Ph.D., and Kevin McKernan said in the 31-page study they had found "billions to hundreds of billions of DNA molecules per dose" that they gathered from "[e]xpired unopened vials of Pfizer-BioNTech [shots] … and Moderna Spikevax mRNA" jabs "obtained from various pharmacies in Ontario, Canada."
READ: Researchers report finding 'significant levels of plasmid DNA' in COVID shots, call for 'further investigation'

According to the researchers, the "preliminary evidence … warrant[s] confirmation and further investigation."
An earlier preprint in June published by McKernan and his fellow researchers alleged that a fragment of a "monkey virus" genome, SV40, had been discovered in the COVID-19 jabs. The study noted that SV40 had previously been discovered in polio vaccines in the 1950s and 1960s and was linked to cancer. However, Health Feedback has noted that the DNA found in the COVID jabs was only a "fragment" of that genome, and that it's unclear whether SV40 causes cancer in humans (current research only supports risk of cancer in certain animals), LifeSiteNews previously reported.
Moreover, the polio jabs became contaminated due to the use of monkey kidney cells to grow the virus, per Health Feedback. Those cell cultures were not used in the making of the COVID shots, making it unclear how the SV40 contaminants got into the injections to begin with.
In Ladapo's letter to the FDA, he cited 2007 guidance from the FDA itself that, he stated, raised the possibility that "DNA integration could theoretically impact a human's oncogenes – the genes which can transform a healthy cell into a cancerous cell," and could therefore "result in chromosomal instability."
"The Guidance for Industry discusses biodistribution of DNA vaccines and how such integration could affect unintended parts of the body including blood, heart, brain, liver, kidney, bone marrow, ovaries/testes, lung, draining lymph nodes, spleen, the site of administration and subcutis at injection site," he summarized.
RELATED: Florida surgeon general Joseph Ladapo warns against taking new COVID-19 shots
After laying out the guidance from the FDA on the potential risks of DNA contamination, Ladapo asked the agency to answer whether manufacturers of the drugs have "evaluated the risk of human genome integration or mutagenesis of residual DNA contaminants from the mRNA COVID-19 vaccines alongside the additional risk of DNA integration from the lipid nanoparticle delivery system and SV40 promoter/enhancer?"
"Has [the] FDA inquired any information from the drug manufacturers to investigate such risk?" he asked.
Ladapo also asked whether "FDA standards for acceptable and safe quantity of residual DNA (present as known contaminants in biological therapies) consider the lipid nanoparticle delivery system for the mRNA COVID-19 vaccines?" Pfizer and Moderna's COVID-19 jabs contain lipid nanoparticles (LNPs), which are "tiny balls of fat" that act as delivery mechanisms for the mRNA vaccine.
Florida's surgeon general further inquired whether, given "the potentially wide biodistribution of mRNA COVID-19 vaccines and DNA contaminants beyond the local injection site," the FDA has "evaluated the risk of DNA integration in reproductive cells with respect to the lipid nanoparticle delivery system?"
Citing "the urgency of these questions due to the mass administration of these vaccines and currently unavailable data surrounding possible genomic effects," Ladapo closed his letter by asking the FDA to respond to his questions in one week's time (December 13) by sending a written response to both his "previous letter and the concerns I have outlined above."
Dr. Ladapo, who earned his MD from Harvard Medical School and his Ph.D. from Harvard University, was appointed to lead Florida's health department by Florida Republican Gov. Ron DeSantis in 2021. He quickly made a name for himself as something of a maverick among state health department officials for his resistance to the prevailing COVID-19 narrative, and he has consistently and publicly spoken out against COVID-19 jabs, lockdowns, and mask mandates.
You won't believe the irony of this doctor's punishment for using ivermectin to treat COVID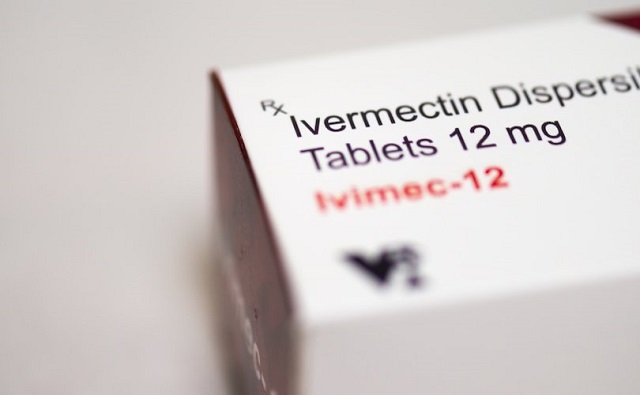 This punishment forced the physician to 're-learn' that what they did with ivermectin is exactly what they should have done!
When I heard the following story I was flabbergasted and knew that I must share it. It is one of those truthful tales that leaves you shaking your head in near disbelief…
I recently chatted with a physician who had their license restricted because they used ivermectin to prevent severe disease and save the lives of their patients with COVID-19. They did this because they kept abreast of the latest evidence with respect to ivermectin and COVID-19. As we all know, this challenged the prevailing but now ever-so-obviously misleading "COVID-19 narrative" that pervaded the past few years. This doctor is a gem. We need our hospitals and medical practices filled with these kinds of doctors; not the parrots that could only regurgitate "safe and effective" whenever their lips parted.
The licensing body for this physician made them undergo re-training so they could become educated about what the primary scientific literature says about COVID-19. Remember, a key reason this doctor was forced into "re-training" is because they dared to follow the real science and promote ivermectin as a truly safe and truly effective early intervention strategy to protect people from getting severe COVID-19. They had successfully implemented this strategy with many patients, thereby saving many lives. Then, their ability to do this was stripped from them because the cheap, off-patent, previously readily available drug that was deemed one of the safest and most important by the World Health Organization, was vilified. The ability to re-purpose safe drugs like ivermectin was revoked.
With this background in mind, check out what happened during this great doctor's "re-education program"…
They were required to do some of their re-education using a website at McMaster University, which is in the city of Hamilton in the province of Ontario in the country of Canada. This university lays claim to being the birth-place of what is called "evidence-based medicine" (it seems obvious to me that the practice of modern medicine should always be based on evidence, but my purpose here is not to delve into the nomenclature). Here is what they say at this link:
McMaster and the Faculty of Health Sciences is considered the birthplace of evidence-based medicine, which is described as one of the most important medical advances in the past 150 years, according to the British Medical Journal. EBM integrates the best research data with clinical expertise and patient values, with the goal to use the best evidence to give patients the best possible care. [Emphasis added.]
This sounds great, doesn't it?
They offer resources on this webpage to allow physicians to find the evidence they need to "give patients the best possible care":
Under the heading "Find Evidence," McMaster University states the following:
We search the published literature and compile public health relevant reviews – eliminating your need to search and screen individual databases.
Did you catch that? A physician would not need to search elsewhere because McMaster University has already done this for them; they have identified the best available evidence. Remember this!
If you click on the link on the page that says "Search healthevidence.org," it takes you to a page where, as implied, one can search for health evidence with the intent to provide the highest quality, vetted data to be used "to give patients the best possible care."
The good doctor told me that one of their searches was for "ivermectin, covid-19." Considering that they were undergoing "re-education" for having the gall to use ivermectin in their personal quest to "give [their own] patients the best possible care," they were shocked by what they found. And I was so shocked by what I heard that I immediately did the search myself to confirm it. So, last night (November 28, 2023), I typed "ivermectin, covid-19" into the search engine:
And this was the result:
Note that only one article came up. But, it certainly does look like a good one. After all, it is a systematic review, meta-analysis, and trial sequential analysis. It was vetted by McMaster University, the birthplace of "evidence-based medicine," and highlighted as the key document to, as the title of the article implies, "inform clinical guidelines." "Health Evidence" (i.e., McMaster University) gave it a high rating.
When you select the article, this is what you see:
Here is the full citation:
Bryant A, Lawrie TA, Dowswell T, Fordham EJ, Mitchell S, Hill SR, et al. (2021). Ivermectin for prevention and treatment of COVID-19 infection: A systematic review, meta-analysis, and trial sequential analysis to inform clinical guidelines. American Journal of Therapeutics, 28(4), e434-e460.
I clicked on "View Quality Assessment" and this is what it looks like:
Here is a close-up:
It gets highly rated; an 8 out of 10 to be exact. Note that it gets a checkmark for "the certainty of the review's conclusions." After all, a physician would want to be certain that the evidence they are using to inform their clinical practice is solid.
So, brace yourself for this. The article draws the following conclusions:
[E]vidence finds that large reductions in COVID-19 deaths are possible using ivermectin. Using ivermectin early in the clinical course may reduce numbers progressing to severe disease. The apparent safety and low cost suggest that ivermectin is likely to have a significant impact on the SARS-CoV-2 pandemic globally.
Can you believe that a physician who was forced to undergo this "re-education" process due to their "inappropriate" use of ivermectin to save the lives of their patients had to be exposed to this sheer hypocrisy? This is a doctor who not only drew these same conclusions based on their own search of the literature, but they witnessed these benefits multiple times in their own practice. Yet, they were punished for following the science. And this punishment forced them to "re-learn" that what they did with ivermectin is exactly what they should have done!
Highly-trained physicians should not be forced to endure this kind of circular hypocrisy!
I conducted my own extensive review of the literature with respect to ivermectin and COVID-19. Especially when one removes the several studies that had fatal design flaws, I came to the same conclusion as both the good doctor and McMaster University. Sadly, this conclusion that "large reductions in COVID-19 deaths are possible using ivermectin" was never promoted by the power-brokers of public health. So, in the present day, this conclusion needs to be modified to say:
Large reductions in COVID-19 deaths WERE possible using ivermectin.
I mourn for the many people that would have been alive today had physicians been allowed to "follow the [REAL] science."
As a scientist of integrity I am appalled by how our medical professionals of integrity have been and are still being treated. It is abhorrent. I will stand shoulder-to-shoulder with these brothers and sisters and continue to call out the hypocrisies of their health care licensing bodies. If the public cares about their health, they will too. After all, we should all want to be cared for by critically thinking, deeply caring health professionals, not the parrots that have proven to be highly susceptible to propagandizing.
Perhaps it is time for the people running the colleges that oversee health professionals to undergo re-education.
Who wants to take a guess as to how long it will take for McMaster University to alter the results of this particular literature search to match "the narrative" as opposed to the truth?
Reprinted with permission from COVID Chronicles.