Tough times call for free access to mental health – Alberta NDP
From the Alberta NDP
NDP CALLS FOR ALBERTANS TO HAVE ACCESS TO FIVE PROVINCIALLY FUNDED MENTAL HEALTH SESSIONS
Alberta's NDP Official Opposition is calling on the provincial government to help all Albertans get through the incredibly difficult COVID-19 pandemic by making five mental health therapy sessions available through the provincial insurance plan, with an online assessment tool to help connect them with a mental health professional.
"Albertans have endured incredible stress throughout this year, from job losses to social isolation to the loss of loved ones," said Rachel Notley, Leader of Alberta's NDP Official Opposition. "Heading into the holidays, I know how painful it is that we won't be able to gather with our friends and extended family. For many, the holidays are always tough, and this year will be especially hard.
"Many Albertans need someone to talk to and help them process everything they've been through in a healthy way.
The Opposition is calling on the provincial government to launch a simple online tool to help Albertans assess their mental health needs and then connect them to five provincially insured sessions with a registered healthcare provider. Using the provincial health care plan means no out-of-pocket costs for anyone with a provincial health number. While the cost of the recommendation will depend on Albertans' uptake of the program, the Opposition recommends the government make a commitment to fund up to $100 million worth of mental health support.
Dr. Keith Dobson is a Professor of Clinical Psychology at the University of Calgary, as well as a senior consultant for the Opening Minds program of the Mental Health Commission of Canada. He has been at the University of Calgary since 1989 in a variety of roles, including Head of Psychology and a member of the Board of Governors. He is a recognized expert in the field of mental health and the development and delivery of psychological treatment programs.
"Mental health needs were largely unmet before the pandemic and have grown considerably since," Dr. Dobson said. "Estimates are that rates of anxiety and depression have at least doubled since early 2020, and that rates of alcohol use and domestic violence have also increased. We have evidence-based psychological and counseling services that have been, and can be, delivered using technology. The College of Alberta Psychologists has well developed standards for the provision of this service, and there is an available pool of trained and qualified service providers. This initiative is timely and needs serious consideration by the government."
Dr. Judi Malone, CEO of the Psychologists' Association of Alberta, said all Albertans, regardless of income, should have access to psychological services.
"The psychological health and wellness of Albertans can be substantively improved by enhancing access to appropriate mental health treatment," Malone said. "Community and family supports are invaluable but when psychotherapy is warranted it needs to be provided by qualified professionals. Cost is a barrier to access as there are few publicly funded psychological services.
"COVID-19 has impacted the psychological health of Albertans who were already reeling from our economic downturn," Malone added. "We can avoid a psychological pandemic by investing in the psychological health and wellness of Albertans. Access to necessary psychological support was difficult before – and that need for the services of registered psychologists continues to grow. Without policies, programs, and services in place we cannot meet this impending demand."
A recent study from Morneau-Shepell, a human resources firm, said Albertans reported the highest increase in stress levels of all Canadians in November. Albertans have reported some of the worst mental health in Canada throughout 2020, and currently have the third-worst, ahead of Manitoba and Saskatchewan.
Yesterday, on Human Rights Day, the Alberta Division of the Canadian Mental Health Association, renewed its call for Albertans to have access to mental health care services in accordance with the five principles of Medicare: universal, comprehensive, accessible, portable and publicly administered. The expansion of services recommended by the Opposition would be an important step towards that goal in Alberta.
"The pandemic has made our lives much more difficult, and it's also driven home how important it is to be proactive about our own health," said Heather Sweet, Opposition Critic for Mental Health and Addiction. "This is an opportunity for the province to give Albertans the tools to do that. Over the past months, we have all gotten used to using an online tool to screen ourselves for the COVID-19 virus, and to be connected to testing services and health advice.
"Albertans should be able to assess their mental health at home, and have confidence that they will be connected to the help they need."
Redman got it right on COVID response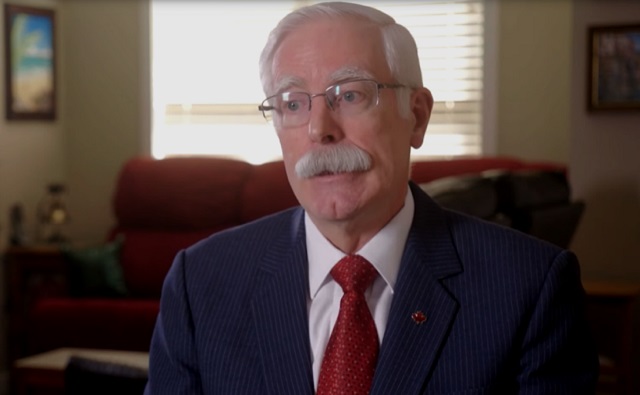 By Linda Slobodian
"The fear is still, I would say, in 65% of our population. They are now self-destroying their Charter of Rights and Freedoms."
Emergency response expert and retired Lt. Col. David Redman tirelessly tried to warn everyone that the "incoherent" chaotic response to COVID-19 was dangerously flawed.
The powers in charge didn't listen to Redman, a globally respected authority who led Alberta's Emergency Management Agency (AEMA) for five years and served 27 years with the Canadian Armed Forces.
But finally, Redman's dire warnings, concerns, and suggested response to dealing with a pandemic were validated by recommendations made by the Public Health Emergencies Governance Review Panel (PHEGRP) in a report submitted to the Alberta government last week.
What the government does with the recommendations remains to be seen.
But steps must be taken to hold decision-makers accountable for "gross negligence" and to help people break out of COVID's needless "cycle of fear" that still cripples too many, Redman told the Western Standard Friday.
"Canada will pay the costs of this deadly response for decades to come," said Redman.
Redman's letters early on to Canada's premiers warning them that discarding emergency management principles and placing health care officials in charge of pandemic response was dangerous, were ignored.
AEMA strategies, prepared in advance and in place to deal with pandemics, collected dust. Redman led the team that wrote the 2005 Pandemic Influenza Response Plan that was updated in 2014.
Emergency management offices — fully equipped and staffed with experts — in every province and territory were shut out.
Under the direction of health officials, the public was under siege. Punished for disobeying mandates. Subjected to unnecessary lockdowns and school closures. And controlled by a fear factor that defied a tenet of emergency management experts.
"They did it on purpose. They used fear as a weapon. In emergency management you never use fear. You use confidence. You show confidence that the emergency can be handled and present a plan to show how this will be achieved," said Redman.
He said it is deeply disturbing that people still believe they must keep vaccines up to date and self-isolate. And that must be rectified if even possible.
"The fear that this government generated — by this government I mean every provincial, territorial government, and in particular the federal government — created for two straight years, only broken by the Freedom Convoy — will last until the children that were just entering school in 2020 die."
Redman said the COVID-19 response was the "exact opposite" of an emergency management response.
"The pandemic response was health only focussed with terrible and deadly costs to individual mental health, societal health, our children, other serious illnesses and diseases, economic viability, and our democratic way of life simply ignored."
"Unless there is an emergency management plan built, these costs will continue to be massive."
Well, there's hope.
The PHEGRP submitted its final report with more than 90 recommendations.
The panel was established by Premier Danielle Smith in January to review the government's legislation and governance practices to manage the COVID-19 pandemic.
"It is my hope that by adopting these recommendations, the Government will be better equipped to cope with future emergencies and that the impacts on Albertans — their personal livelihoods, civil liberties and mental health — can be mitigated to the greatest extent possible," said PHEGRP Chair and former Reform party leader Preston Manning in a press release.
Key recommendations include strengthening the AEMA through legislative amendments and budgetary provisions to make it the lead government agency responding to and coordinating the government's response to future public emergencies.
Redman is "very happy" with Manning's recommendations.
"There's a lot of meat in what he's written."
"The first and foremost recommendation overarching his whole report is that legislation need to be changed to ensure that the emergency management process and emergency managers are in charge of every emergency including the next pandemic."
"And that that the AEMA is appropriately funded and staffed to do their new far extended role."
"He didn't just say the legislation needs to be changed. He said the government needs to build and fund that organization to be responsible for response for every emergency including pandemics."
Redman, who testified at the National Citizens Inquiry in Red Deer last April, was pleased with Manning's wide scope.
"In the first line of each recommendation he's covered all of the areas from fear being number one, to not doing a hazard assessment to realize that Sars-CoV-2 was really only affecting the elderly."
"And the terrible destruction of the children and their education system, but more importantly their socialization, the effects on business, the destruction of our economy, and then summing it up with the complete destruction of rights and freedoms."
"I think they've pretty much covered the areas."
Redman said two steps must be followed immediately.
First, hold a public inquiry to educate the public and "break the cycle of fear."
"The fear is still, I would say, in 65% of our population. They are now self-destroying their Charter of Rights and Freedoms."
"They believe Sars-C0V-2, the sixth version of the common cold, is deadly. And they will keep believing it until we do a full, open, transparent public inquiry to teach people that what we did was absolutely wrong and why it was wrong."
"Step two, there must be a process-driven full-recovery plan … That recovery process has to be complete, covering all the points in the Manning report and any that he might have missed."
"Again, it must be transparent. And that plan has to be fully implemented with the ability to hold accountable everyone responsible for the gross negligence and criminal negligence that was done during COVID."
"That will show to the public that what was done wasn't just wrong, it was criminally wrong, and they can stop the fear."
The inquiry must address what was done, why and "how do we recover from all of the damage we've done."
"Let's use children as an example. How do you overcome the loss of academic training. And how do you overcome two years of lack of socialization?"
If the emergency management recommendation is implemented by Smith's government, citizens can be confident if/when the next pandemic hits.
"Emergency management is made up of professionals who are experts who evaluate daily hazards. They use a disciplined process to mitigate, prepare for, respond to and recovery from all hazards in their jurisdiction," said Redman.
"The process they use ensures that all required experts, across the public and private sector, are involved in making a plan that evaluates the cost versus the benefits of all possible actions, making a coherent plan that is issued to the public for their engagement and feedback."
Alberta's pandemic plan is designed to control the spread of disease, reduce mortality, mitigate societal disruption, minimize adverse economic impact, and support efficient and effective use of recourses during response and recovery.
The Manning report recognized the delicate balance in protecting Albertans during emergencies and honouring rights and freedoms.
It recommended amending the Alberta Bill of Rights, Employment Standards Code, and Health Professions Act to protect the rights and freedoms of all Albertans, including workers and healthcare professionals and freedom of expression during emergencies.
Manning noted that too many Canadians suffered losses — including loved ones, jobs due to "rigorous health protection measures," businesses, and freedoms.
How different would things have been if people like Redman had been listened to at the time…
Linda Slobodian is the Senior Manitoba Columnist for the Western Standard based out of Winnipeg. She has been an investigative columnist for the Calgary Herald, Calgary Sun, Edmonton Sun, and Alberta Report. This originally appeared in the Western Standard here.
Christian attorney sues Law Society of Alberta for mandating left-wing trainings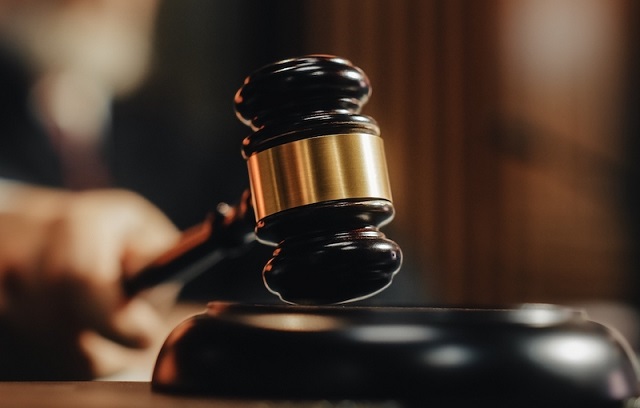 Robert Song likened the trainings, which push left-wing viewpoints, to what he experienced during his childhood in communist China
A Christian lawyer is suing the Law Society of Alberta for forcing members to undergo training pushing critical race theory, gender theory, and "intersectionality."
On October 27, Alberta lawyer Roger Song filed a public-interest lawsuit against the Law Society of Alberta (LSA) after it mandated that members undergo left-wing cultural and political training.
"The Political Ideologies are wrong and destructive, do not reasonably describe reality, and do not represent a morality valuable to Canadian society," Song argued.
According to LSA's rulebook, updated October 5, 2023, LSA can "prescribe specific continuing professional development requirements to be completed by members, in a form and manner, as well as time frame."
Lawyers who fail to complete the mandatory training "shall stand automatically suspended."
The suit challenges the LSA's authority "to compel lawyers to believe in, express affirmation of, and actively promote any political objective including the 'Political Ideologies'" such as "critical race theory," "gender theory," and "intersectionality."
The lawsuit also includes an "expert opinion" report  from Dr. Joanna Williams, author of How Woke Won: The Elitist Movement That Threatens Democracy, Tolerance and Reason.
Song's case, which is supported by the Council of Alberta Lawyers, stressed the rights of lawyers to hold and share views contrary to the LSA, a right which Song argues is protected under the Canadian Constitution.
He further pointed out that forcing lawyers to adhere to one political viewpoint would "harm the reputation of the profession as competent and loyal to the client's legitimate interests" and "impair the ability of lawyers to fulfill their professional duties."
"Neither the Canadian Constitution nor the laws promulgated under it are a system of 'colonialism', 'whiteness', 'privilege', 'systemic discrimination', 'racism', 'liberal racism', 'ignorance', 'hate', 'violence' or other such system of oppression," he continued.
Song compared mandating lawyers embrace one political ideology to his childhood in China, where he was forced "to believe in and advance the CCP's socialist ideology including dogmas relating to legal, historical, political, social, economic, moral, spiritual, and cultural issues."
"Western institutions like freedom of thought, freedom of speech, and science have proven excellent systems for discovering truth and moving away from error," he continued. "Freedom of thought and speech are necessary aspects of genuine democracy."
Song declared that "socialism is destructive to society," warning that "there is a significant overlap between socialism and 'equity' as that term is used by modern social justice movements."