22 drivers pick up $300 tickets in distracted driving sting in downtown Red Deer
News release from Red Deer RCMP
Red Deer RCMP conduct distracted driving operation
Red Deer RCMP conducted a one-day distracted driving traffic operation in downtown Red Deer that resulted in 22 violation tickets issued and three Criminal Code charges.
On July 13, officers of the Downtown Patrol Unit set up at two locations, 49 Ave and 49 St, and 50 Ave and 53 St in the downtown core. Violation tickets were issued for distracted driving, along with one ticket issued for driving the wrong way down a one-way street.
"Distracted driving can have very serious consequences, especially on Red Deer's busiest roads," says Cpl Dwayne Hanusich of Red Deer RCMP. "Motorists need to understand that distracted driving will not be tolerated."
According to statistics from the CAA, distracted driving is one of the largest causes of collisions, injuries and death on Canada's roads, contributing to 21% of fatal collisions every year. Distracted driving includes using hand-held cell phones, entering information into a GPS unit, reading, personal grooming, and other activities that take a motorist's attention off the road.
The penalty for distracted driving is a $300 fine and three demerit points. To avoid distracted driving, motorists are encouraged to:
Never text or check notifications while driving, even while at a red light
Use hands-free or voice-activated devices
Don't groom yourself (i.e. applying make up, flossing)
Pull over if you need to attend to a child or pet
Keep your eyes on the road
Keep two hands on the wheel at all times
The Red Deer RCMP plan to do several more distracted driving operations this summer and fall.
RCMP looking for stolen boat and trailer worth over $100,000.00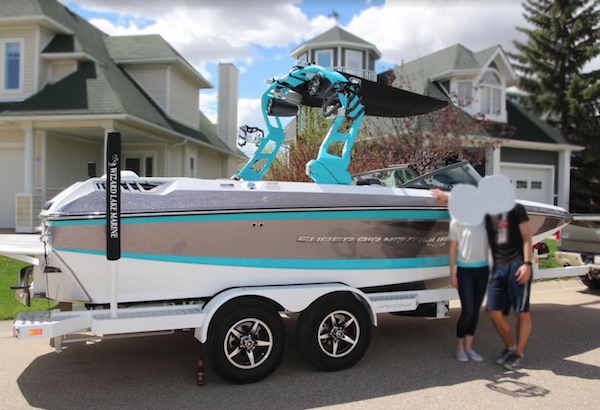 News Release from Sylvan Lake RCMP
Sylvan Lake RCMP request public's assistance in locating stolen boat
Sylvan Lake RCMP are investigating the theft of a boat and trailer that occurred between Sunday, May 30, 2021, and Tuesday June 1, 2021.  All attempts to locate the stolen property have been unsuccessful and the investigation is ongoing.
The boat is described as a 2017 Super Air Nautique 6522, teal and white in colour. The trailer is described as a 2017 white Boatmate. The value of the boat and trailer exceed $100,000.
If you have seen this boat and trailer or have any information in relation to this incident, please contact Sylvan Lake RCMP at 403-858-7200  or your local police. If you wish to remain anonymous, you can contact Crime Stoppers at 1-800-222-8477 (TIPS), online at www.P3Tips.com or by using the "P3 Tips" app available through the Apple App or Google Play Store.
Three charged after investigators find fentanyl, meth, and cannabis on property at Bowden Institution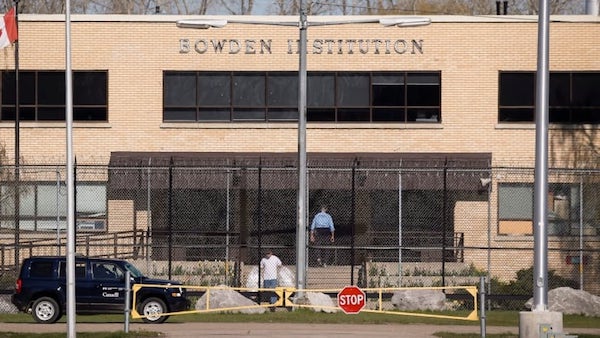 News Release from Innisfail RCMP
Drug Investigation Leads to Charges
A drug investigation at the Bowden Institution has resulted in charges after a year and a half long investigation. In November of 2019 Bowden Institution staff responded to suspicious activity on Correctional Service Canada's property. A search was conducted that resulted in locating contraband that had been concealed on the property. The contraband packages contained fentanyl, methamphetamine, cannabis concentrates and tobacco. Innisfail RCMP General Investigation Section worked on the investigation in partnership with the Bowden Institution's Security Intelligence Office and Slave Lake RCMP General Investigation Section.
Raymond Foss (32), Braden Foster (31) and Joshua Laboucan (23) all of Slave Lake, Alta., have been charged with:
Trafficking a controlled substance, contrary to the Controlled Drugs and Substances Act (x2),
Distribute Cannabis, contrary to the Gaming, Liquor and Cannabis Act, and
Trespass by night.
Foss and Foster were arrested and after a judicial release hearing were remanded into custody.  After a subsequent bail hearing, Foss was released.  Foss and Foster's next Court appearances are both scheduled for August 19, 2021 in Red Deer Provincial Court. Laboucan remains at large with outstanding warrants for his arrest.
Innisfail RCMP encourage the public to report any criminal or suspicious activity.  Reports tell us where to look, who to look for, and where to patrol in the future. If you see a crime in progress, dial 911. If you wish to remain anonymous, contact Crime Stoppers at 1-800-222-8477 (TIPS), online at www.P3Tips.com or by using the "P3 Tips" app available through the Apple App or Google Play Store.