Keep cool with the firefighters this Thursday!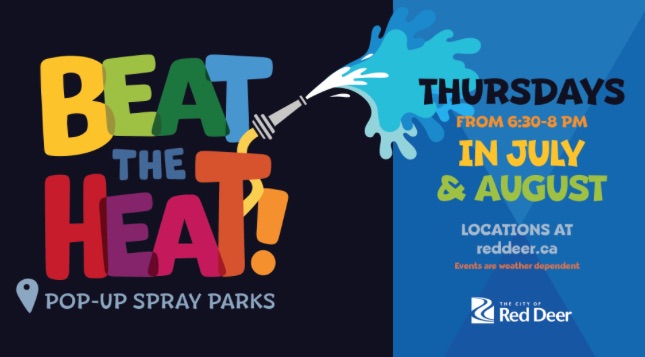 Pop-up Spray Parks
Members of Red Deer Emergency Services, RCMP and Municipal Enforcement blasted the hoses to keep you cool Thursdays in July and August.
Pop-up spray parks are popping up across Red Deer this summer. Beat the heat with Red Deer Emergency Services, Municipal Policing Services and RCMP in a neighbourhood near you.
Participants are reminded to not attend if they are feeling unwell or are currently required to quarantine.
Thursdays from 6:30 – 8 p.m.
| Date | Location | Address |
| --- | --- | --- |
| | | |
| July 22 | Highland Green Community Centre | 65 Halladay Avenue |
| July 29 | Deer Park Community Association | 181 Dowler Street |
| August 5 | To Be Confirmed | —– |
| August 12 | Riverside Meadows Community Centre | 6021 57 Avenue |
| August 19 | Joseph Welsh Elementary School | 4401 37 Avenue |
*Events are weather dependent.
Dawe pool and gymnasium opening this weekend!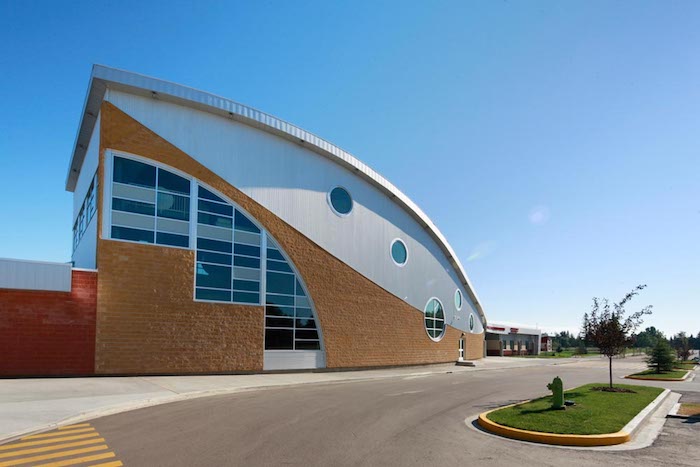 Construction closure at the Dawe ends Sunday
Following an eight-week construction closure, the existing G.H. Dawe Community Centre will re-open on Sunday.
This construction was part of the overall G.H. Dawe Community Centre project, with the full facility expected to open in early 2023. Effective June 26 at 10 a.m., the facility will re-open. Most amenities will be available, including the pool and gymnasium. Drop-in schedules are available here.
Some exciting changes were completed during the closure. A fully accessible change room, a pool deck party room, updated steam room and sauna and a washroom for the pre-school area were added. We're putting the finishing touches on these amenities and they will soon be available for use. We also added new acoustical paneling and an improved air handling system in the pool area. A significant amount of "behind the scenes" work was also completed to provide the required utilities and services for future arenas and fitness spaces.
As we continue to transform our spaces, construction will continue until full project completion in early 2023. We anticipate the impact will be minimal, but please note changes to these amenities:
The Fitness Room will not be available; some larger pieces of existing fitness equipment will be temporarily moved to the "mall area" until the grand opening of our new health and wellness spaces in 2023. Use of this equipment will require a daily admission or monthly pass.
Playing surfaces in the arena will not be available until construction is complete, which is expected to be early 2023.
Here are just some of the changes visitors will see when the facility is complete:
Two NHL standard ice surfaces
Expanded fitness area, with running track and two fitness studios
Outdoor spray park with washroom facilities
Additional north entrance + site access from 67 Street
Additional parking
For more information about the Dawe project and the closure, please visit reddeer.ca/DaweProject.
Permanent Shelter What We Heard Report released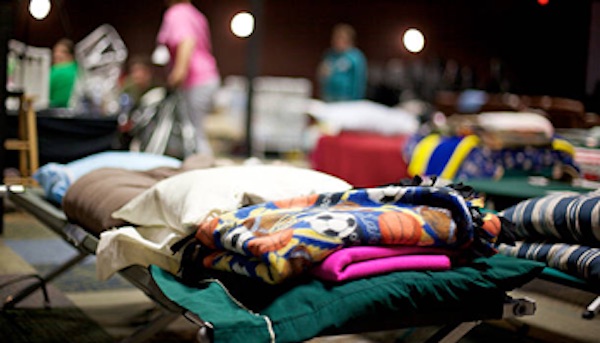 Input on the permanent shelter collected from May 10 to June 13 was analyzed and compiled into a community report and posted to The City's website today.
During the input process, information was shared about previously used site criteria and participants were asked whether they agree with each, and why or why not. They were also asked if there were other criteria to consider, and additional input on areas outside the site criteria. Input was gathered through an online survey, in-person sessions, and/or email:
 Between May 25 and June 10, 2022, an online survey was conducted with 723 participants sharing their input.
 Seven in-person input opportunities, which were held on June 8, 9 and 10, saw 101 participants.
 More than 80 emails were received from citizens and stakeholders sharing their input about the future permanent shelter in Red Deer. Emails received up to 8 a.m. on June 13 were included in report.
In summary, the top broad themes we heard across all input activities were as follows:
 Impact to surrounding neighbourhoods
 Improved integrated services
 Move forward with long-term approach (consideration of location and financial impacts)
 Continued community involvement through input opportunities, information sharing and opportunity for community to support in long-term success.
The top site-based themes we heard across all input activities were as follows:
 Impacts to surrounding land use is the most important consideration when making a decision about the location for a future permanent shelter in Red Deer.
 Impacts to people, specifically as it relates to "citizen safety" for everyone in the community, must be considered.
 Residential neighbourhoods should not be considered.
 Protection of recreational spaces and natural habitats
 Financial compensation should be considered for those who are directly impacted by the location of the future permanent shelter.
 Accountability must be a priority.
Council will review the report and consider next steps in the site selection process. Administration will recommend a Council Ah Hoc Committee to decide site criteria based on Council and community input and technical expertise, then develop a site criteria evaluation matrix which will guide the site selection process. The full report to Council can be found on Council's meeting site.
Thank you to all citizens and community partners who provided input on the permanent shelter. The full What We Heard report can be found within the Council report and on all the Permanent Shelter webpages under resources. The direct link to the What We Heard report is here.