2021 Election Issues: Economy

Red Deer – Mountain View, AB
For over 18 months, governments across our country have paid Canadians to stay home in an effort to reduce the strain on the healthcare system. This is neither beneficial for our health or our economy.
Recently, the Liberal government launched their "Just Transition" consultation process. The purpose of this consultation is to take into account "the imperatives of a just transition of the workforce and the creation of decent work and quality jobs in accordance with nationally defined development priorities".
Given that the Biden administration recently called on OPEC nations to increase oil production in an effort to reduce gasoline prices in the United States, why is the Liberal government moving forward with their plan to windup our oil & gas industry?
Canada is the world leader in delivering ethically and environmentally sourced oil & gas. Expanding our pipeline networks would enable Canada to attract better market prices for our goods while reducing emissions in foreign countries through the delivery of liquid natural gas as a replacement for coal.
Suggestions for addressing the underlying issue:
Immediately repeal Bill C-48 (tanker ban) and Bill C-69 (no more pipelines).

Radically decentralize the responsibilities of the federal government to the areas of national security, federal courts and a scaled back RCMP service.

With the provinces now responsible for collecting their own taxes instead of relying on equalization payments, Canada Health Transfers and Canada Social Transfers, competition will immediately be ramped up.

Provincial completion will lead to reductions in red tape and taxes. Provinces who were traditionally reliant on federal transfers will now advocate for pipelines and other major infrastructure projects in an effort to bolster their local economies.
Libertarian Party Candidate for Red Deer – Mountain View, AB
Alberta premier visits U.S. capital to talk North American energy security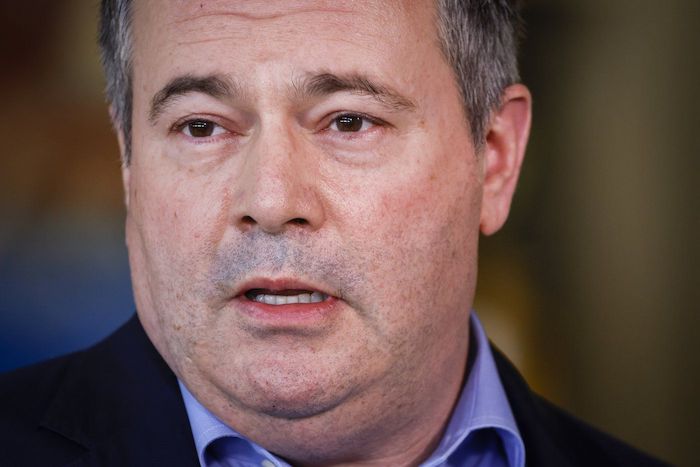 Washington – Alberta Premier Jason Kenney is in Washington in an effort to convince Capitol Hill lawmakers that his province is their best bet for North American energy security.
Kenney is meeting with journalists today in advance of his testimony Tuesday before the Senate Committee on Energy and Natural Resources.
That hearing, to explore the "energy and minerals" partnership between Canada and the U.S., will also feature virtual testimony from Natural Resources Minister Jonathan Wilkinson.
Nathalie Camden, Quebec's deputy minister of mines, and Electricity Canada president Francis Bradley are also scheduled to testify.
Alberta Energy Minister Sonya Savage and Environment Minister Jason Nixon are part of Kenney's delegation.
Tuesday's hearing comes at the invitation of the committee's chairman, West Virginia Sen. Joe Manchin — a moderate Democrat and a critical swing vote in the evenly divided Senate — who paid a high-profile visit to Alberta last month.
Kenney has long been a vocal champion of the role Alberta plays as a reliable and trustworthy source of energy to the U.S., a message he believes resonates even more since the Russian invasion of Ukraine began in February.
And Manchin has proven a valuable ally, as a vocal critic of U.S. President Joe Biden's Day 1 decision to cancel the controversial Keystone XL pipeline expansion between Alberta's oilsands and refineries on the Gulf Coast.
"The Keystone XL pipeline is something we should have never abandoned. Now we wish we hadn't," Manchin said during his visit.
The White House, meanwhile, has repeatedly rejected the idea that allowing the project to go ahead would have eased the pressure on gasoline prices in the U.S., which have spiked due to rampant inflation and widespread international bans on the import of Russian energy.
But Kenney's visit this week may have as much to do with turbulent domestic politics in Alberta as with the shifting global geopolitical landscape.
Kenney returns home Wednesday, when he will learn the results of a United Conservative Party vote on whether he should continue as leader and premier.
Just last week, he rejected "unequivocally, period, full stop" the idea of calling an election a full year ahead of schedule in hopes of restoring a measure of party unity and maintaining his grip on power.
The governing party has been roiled by bitter infighting in recent months, including public criticism of Kenney from within his own caucus, that will culminate Wednesday in the results of the leadership review.
This report by The Canadian Press was first published May 16, 2022.
Canadian Association of Energy Contractors raises drilling forecast for the year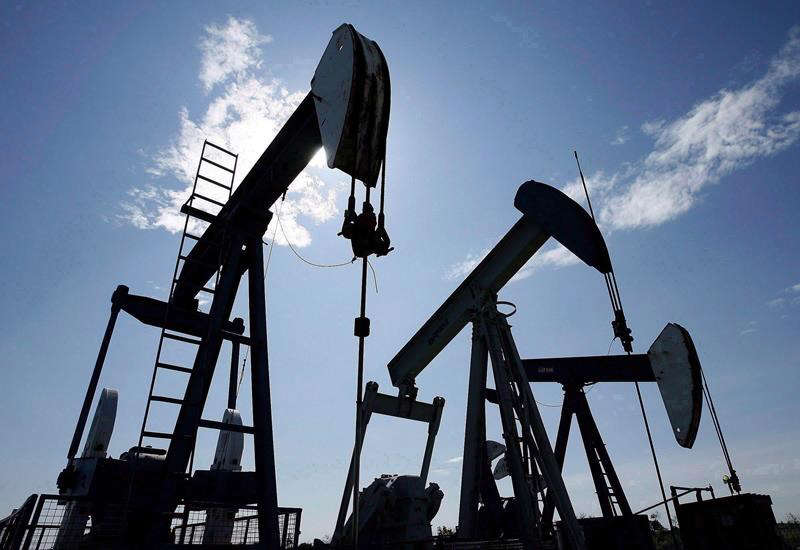 CALGARY — The Canadian Association of Energy Contractors is raising its forecast for oil and natural gas drilling following what it said was a robust first quarter due to stronger than expected oil and gas prices.
The association says it now expects 6,902 wells to be drilled this year, up 6.9 per cent from its original forecast in November last year for 6,457.
Oil and gas prices soared earlier this year after Russian invaded Ukraine and a ban on Russian oil imports by U.S. President Joe Biden.
The revised drilling outlook projects operating days 62,121 for the year, up from the original forecast for 58,111, while the number of active rigs is expected to be 170, up from 159.
The forecast also suggests there will be more jobs in the sector with up to 37,409 direct and indirect positions for year, compared with earlier expectations for 34,925.
However, it notes that labour shortages are expected to be a drag on the industry for the remainder of the year.
This report by The Canadian Press was first published May 10, 2022.
The Canadian Press