17 hospitalized in Central Alberta, 4 in ICU with COVID19 – Update from Mike York
The AHS Covid-19 report for Wednesday November 26 goes as follows:
In our Central Zone, 87 new cases were reported along with 41 new recoveries in the last 24 hours. This brought along with it an increase of 46 new active cases in the region.
17 individuals are now in hospital which is 1 less than yesterday but there are now 4 people in ICU which is up 1 from yesterday's report.
As far as our fine city of Red Deer, 14 additional cases were reported and 6 recoveries in the last 24 hours. We now have a total of 149 active cases of the virus in our city.
Here are some analytics regarding recent new cases of Covid-19 and how it breaks down into age groups in our Central Zone:
November 21-24 (370 cases in last 4 Days)
0-1 yrs. – 1 case
1-4 yrs. – 11 cases
5-9 yrs. – 14 cases
10-19 yrs. – 72 cases
20-29 yrs. – 66 cases
30-39 yrs. – 53 cases
40-49 yrs. – 55 cases
50-59 yrs. – 45 cases
60-69 yrs – 24 cases
70-79 yrs. – 20 cases
80+ yrs – 19 cases
* Of note – An upsurge in the teenage bracket now has it with the highest % of cases @ almost 20%.
The working class brackets, (20-60 yrs.) represents nearly 60% of all new cases, while the seniors bracket, (60-80+ yrs) represents only 17% of all new cases.
Cheers, and play safe people.
"The elephant in the room is early treatment works." Doctor testifies covid can and should be treated.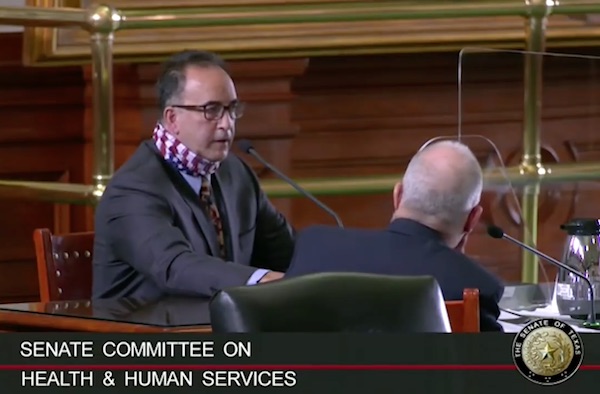 In the early months of the covid pandemic, doctors were unwilling to use what they felt, and what they were told would be ineffective, experimental drugs to treat their patients.  But Houston Doctor Richard Urso refused to send his patients away without trying to help.  Dr. Urso was an early proponent of drugs which became controversial in the media.  He was accused by three of the patients he successfully treated, of malpractice.  It took months, but eventually the Texas Medical Board dismissed the charges and stated the treatment offered by Dr. Urso was in fact, appropriate.  Urso has yet to lose a single patient to covid.
In March, Dr. Urso was invited to testify as the Texas Senate Health and Human Services Committee examined how that state's medical system approached the covid challenge.
Within two days of this testimony (March 10) the Texas Senate introduced legislation to mandate information on early treatment be provided to every positive covid-19 patient.  The key now is for doctors to act.
Click below to see another remarkable testimony from Dr. Peter McCullough.
There's another way to end the pandemic. Doctors can knock covid out with treatment
Canada to get 1 million vaccine doses this week with only Pfizer delivery scheduled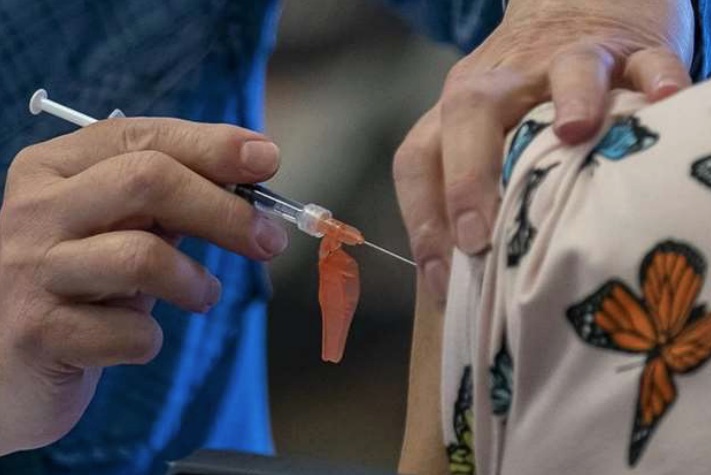 OTTAWA — The recent flood of COVID-19 vaccine doses into Canada is expected to wane this week, with a little more than 1 million shots scheduled for delivery over the next seven days.
Canada has fielded vaccine deliveries from various pharmaceutical firms in recent weeks amid dramatic spikes in COVID-19 case counts across the country.
Yet the Public Health Agency of Canada says the only shipment expected this week will come from Pfizer and BioNTech, which have been consistently delivering more than 1 million doses each week since March.While Canada received more than a million combined doses of the Moderna and Oxford-AstraZeneca vaccines last week, the Public Health Agency is not expecting any of either over the next seven days.

Moderna, which delivers shots every two weeks, is scheduled to ship more than 1.2 million doses to Canada the week of April 19.

Canada has also approved a vaccine produced by Johnson and Johnson, but it is not clear when the first of those doses will be delivered.

The federal government is hoping this week's lull in deliveries will be the exception, with Public Procurement Minister Anita Anand promising on Friday that millions more shots are on their way in the coming weeks and months.

"We are accelerating rapidly in terms of our deliveries," Anand said. "We have moved 22 million doses from later quarters to earlier quarters in the year, including … 44 million doses expected prior to the end of June."

The rush to get vaccines into Canadians' arms has grown more urgent as Canada continues to see a massive spike in the number of new COVID-19 infections.

Thousands of new cases were reported on Sunday, including a record 4,456 in Ontario alone. Dr. Theresa Tam, the country's chief medical health officer, noted admissions to intensive care units surged 23 per cent last week compared to the one before and said the Canada is approaching the peak of the current pandemic wave.

Tam said many of those getting sick are younger than in previous COVID-19 surges, which experts have blamed on virus variants that are spreading across the country.

That has prompted some provinces to start looking at changes to how they are distributing their vaccines.

More than 10 million doses had been distributed across Canada as of Sunday afternoon, according to covid19tracker.ca, with nearly 8 million having been administered.

Almost 20 per cent of the population has received at least one shot.

This report by The Canadian Press was first published April 12, 2021.

Lee Berthiaume, The Canadian Press